The 5 Wrestlers Who Should Have Retired Years Ago (or Stayed Retired)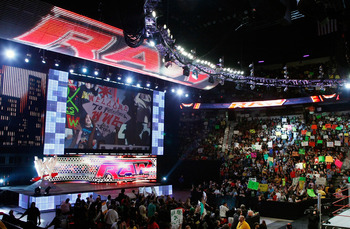 When we watch wrestling you always hope to see that a wrestler we've grown up watching get one last win over their rival. Yet seeing the same thing year after year gets old really quick. And then when you see those same wrestler still stepping into the ring decades after their prime it just becomes sad or they come back for one more fight and instead just embarrass themselves. So here is my list of those wrestlers who I feel should have hung up their tights but decided against their better judgment.
Honorable Mention: Triple H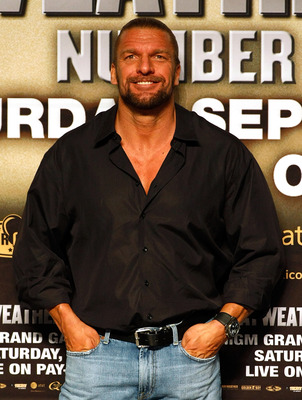 Here is a great example of wrestler who needs to start considering retirement. Right now Triple H is filling in for the role of what Ric Flair became known for, helping newer talent to get over with the audience in rivalries that are really made just for that rather than a title. His match with Sheamus is evidence of this as even though he won, the match helped pushed along their feud and made Sheamus seem more legitimate of a fighter. Now he would benefit from getting in rivalries like this for another couple years before leaving the ring for either a backstage job or maybe as a GM for either Raw or Smackdown.
5. The Band (Scott Hall, Kevin Nash, Syxx Pac)
Now here is three examples of guys who are at the least five years past their prime. Hall looks as if he is 50 pounds overweight, in a constant hangover and can barely do even the simplest of moves any more. Syxx Pac is a shell of his former self with his last real claim to fame was wrestling on MTV's short lived Wrestling Society X and his sex tape with Chyna. Nash looks like wrestling as a tall man has finally caught up with him as he has trouble hitting the Jacknife powerbomb even on the smallest of opponents. 15 years ago when the NWO was formed these three were at the top of their game and could definitely "put asses in seats", but now they try to act the same way as they had in WCW in a knockoff version of the NWO. Hell, if it wasn't for Hogan having pull in TNA Hall and Waltman wouldn't even have jobs right now.
4. The Undertaker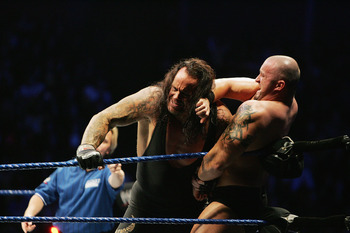 Here is a man that almost falls into the same category as Triple H does, as a guy who has a little bit left in the tank but not too much. After his Hell in the Cell match with C.M. Punk it became very apparent that he had either his hip replaced or had surgery on his side. He can still do some of his classic moves but his matches are kept to short in length unless they're meant to be epic like his matches with Shawn Michaels. The only real thing that causes him to step in the ring is his Streak at Wrestlemania. The best way for him to go out would to either have him finally lose at Wrestlemania and end the Streak or have him win and fade into the classic Taker fog never to be seen again leaving the audience to forever remember the mystique of the Undertaker and this would need to happen within a year or two to keep him from becoming a total joke.
3. Bret Hart
Here is the wrestler who should have stayed retired. Now sure, we all wanted to see Bret get his revenge on Mr. McMahon for the Montreal Screwjob but we've would have enjoyed it if he got revenge ten years ago. At Wrestlemanie XXVI Bret was no where near his peak and it was just sad to watch him "win" via a handicap match with his whole family helping him and a number of chair shots to Vince. He might not have wanted his last match to be a no contest to Kevin Nash ten years ago, but I doubt this match is any better of a legacy.
2. Ric Flair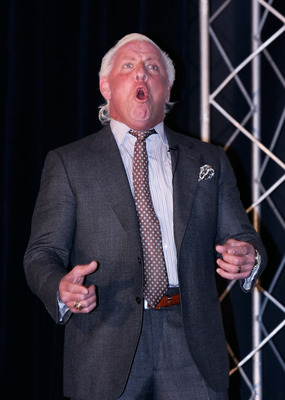 The Nature Boy, a living legend. Easily one of the five greatest wrestlers of all time, if not the greatest. Yet what has become of him these last few years have really put a hurting on Natch's reputation. He could put any one over and instantly make them a superstar i.e. Sting, and is one of the best wrestlers to put their lips to a microphone, but numerous angles involving being buried in the desert or being committed to an insane asylum have deeply tarnished his reputation. Now sure those angles may have come from industry people who wanted to do that to Ric, but he went along with them. And now he's reduced to busting his head open on a weekly basis and being an unnecessary manager to A.J. Styles in TNA, again working for the people who tried to destroy his career a decade before.
1. Hulk Hogan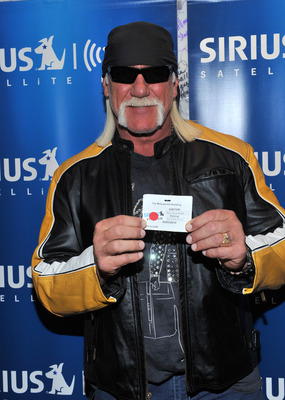 The holy grail of wrestlers who should have retired years ago. He was THE wrestler of the 80s and was instrumental in helping WCW beat the WWE in the original Monday Night War for almost two years. Yet Hogan has an ego the size of Texas and because of it not only has he ruined careers of guys like Goldberg, Vader and made wrestling greats like Bret Hart and Ric Flair look like weak losers, but he has the inability to see that his best years are way past him. He's no longer in the same ballpark of physical fitness that he once was, looking more like a beer keg about to burst rather than a superhero, and with all of his surgeries he can barely perform in the ring. If he was as smart a businessman as people know he is, he should have pulled a Shawn Michaels and retired after his incredible match with the Rock at Wrestlemania, yet he didn't and now we have to watch him continue to lose that iconic glimmer every Monday as he tries to "Hulk Up" with Abyss.
Keep Reading