Top 10 Games in the SEC For 2010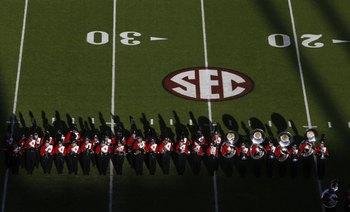 In the past few years, the SEC has been accused of not playing a tough non-conference schedule; 2010 might be the exception to the rule. This year, there are several exciting key games to look forward to that will not only determine who plays in the SEC Championship Game in Atlanta, but also have an impact on the national scene as well.
Sept. 4 LSU vs. North Carolina in Atlanta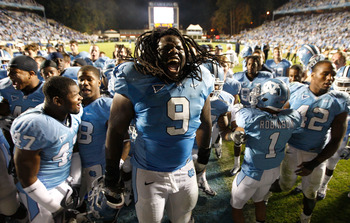 This SEC vs. ACC contest has been the jumping point for the national championship race; this year is no exception. Both teams want to get a head start as national championship contenders and a loss could spell trouble and a long year for either team.
Sept. 11 Penn State @ Alabama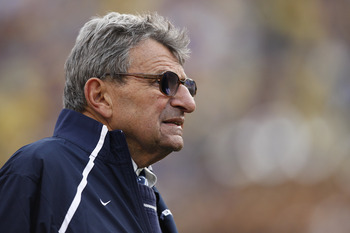 The defending national champions will have their first test of the year against Joe Pa and the Nittany Lions. The interesting part of this game is not how Alabama will play, but how well Penn State will respond without their senior quarterback Daryll Clark. Starting a new quarterback in a hostile SEC environment versus one of the best defenses in the country, will not be an easy task for the Nittany Lions.
Sept. 11 Oregon @ Tennessee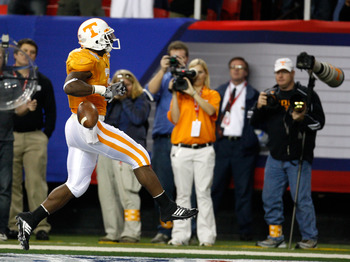 Derek Dooley's honeymoon as Vols head coach all rides on this one. Although the Ducks have lost several players to arrest and other off the field issues, they are still expected to contend for the Pac-10 title along with USC and their in-state rival Oregon State. At first glance, this game should be a blow out in favor of Oregon, but look for the Vols to keep this game closer then most expect.
Sept. 18 Clemson @ Auburn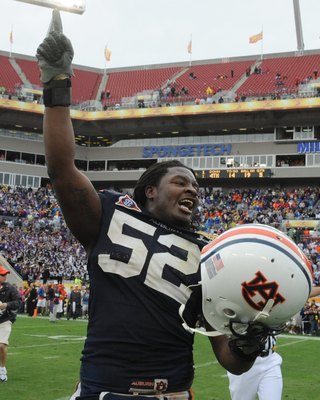 Excitement for this game will be high as Auburn unveils its new offense to a ranked Clemson team. Clemson hasn't had much luck of late versus the SEC West. The last couple years versus Alabama and Auburn, they are 0-2. It's going to be interesting to see the AU Tigers offense led probably by Cam Newton versus a new Clemson offense without running back CJ Spiller
Sept. 25 Alabama @ Arkansas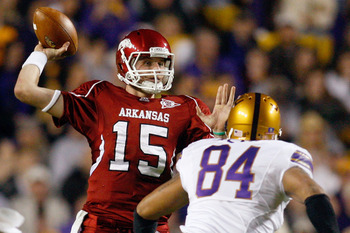 You want to know how good Alabama's secondary is going to be? You and the rest of the world will find out when the Tide comes a-calling to the Razorbacks and Ryan Mallet. Last year, the Tide shut Mallet and the Arkansas offense down, but this year, the game is in Arkansas and you know they will be seeking revenge. Look for a lot of scoring by both offenses.
Oct. 2 Florida @ Alabama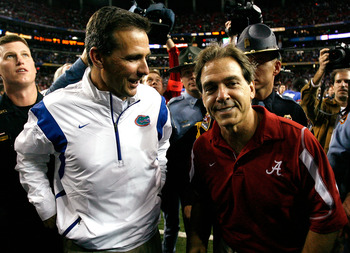 The biggest game of the year in the SEC because it has national and conference implications. No Tim Tebow, no problem according to most Florida faithful. John Brantley is supposed to be the real deal which has many Gator fans thinking upset in Tuscaloosa. The game may determine if they will meet again in Atlanta in December. You know how big this game is? CBS has moved it to its prime time slot for that night. Get your popcorn ready, this is going to be a good one.
Oct. 9 Mississippi State @ Houston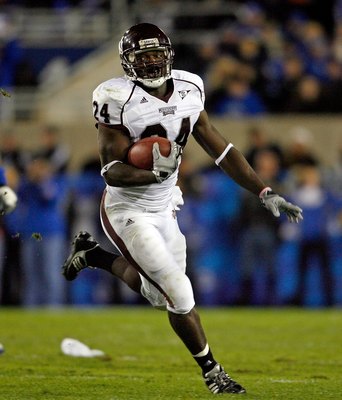 Why is the game on my list? Because of the high powered offenses. The Cougars offense was one of the best in the country last year and with the exception of a few games, Dan Mullen's team put a good scare into a couple of SEC teams in his first season. This game is going to be better then at first glance.
Oct. 9 Texas A & M @ Arkansas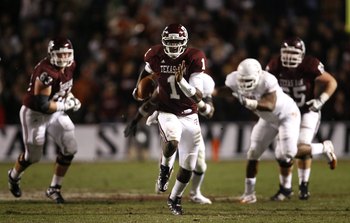 Arkansas blew out the Aggies last year in the new Cowboys Stadium, but according to many in Big 12 country, they will contend for the Big 12 title this year. Whether are not they are the real deal, will be determined in this contest. The Aggies didn't stop the Razorbacks high powered offense last year, and we'll see if their defense has improved enough to stop them or at least slow them down.
Nov. 6 Alabama @ LSU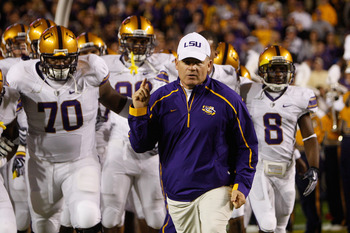 This game may turn into "Can Les Miles save his Job Game." The last few years, this game has not been kind to Miles. The Crimson Tide has rolled in this game and they have sewed up the SEC West after a victory each of the last two years. If that happens again, look for Les Miles to start packing his bags.
Nov. 27 Florida @ Florida State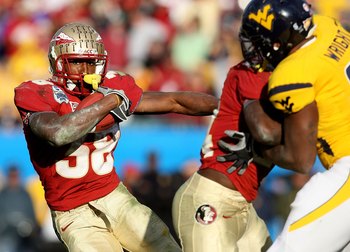 Jimbo Fisher's first game as head coach in this rivalry should be a dozy. Normally, you'd mark this as a win for the Gators, but for the first time in a long time, this game will truly have some meaning. FSU proved last year they can score on anybody and the Gators may be in trouble, especially with this game being played in Tallahassee. How big would it be in Fisher's first game in this rivalry as the Seminole head coach if he beats Urban Meyer? It might turn this state on its ear.
Honorable Mention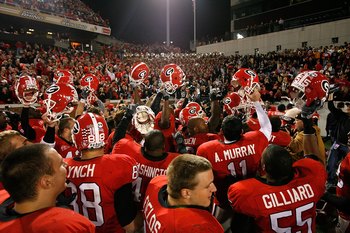 Arkansas @ Georgia Sept. 18- One of the best games of 2009.
LSU @ Florida Oct. 9-Could knock out a team earlier for the SEC and national championships.
Auburn @ Alabama Nov. 26-Unexpectdely close game last year, this year should be no exception.
Ga Tech @ Georgia Nov. 27-The Bulldogs got their revenge against Tech last year, will the streak continue in Athens?
LSU @ Arkansas Nov. 27-Has been the best contest of the day the last few years.
Keep Reading