Calvin Johnson: Let the Beast Loose; Video Highlights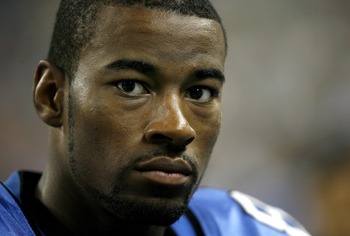 The Detroit Lions have had their problems and the national media and entertainment industry have had their fun at the Motown Cats expense. All of this is true but make no mistake, there is one big cat that resides in Detroit whos bite is bigger than his roar and that cat is #81 Calvin Johnson. With a strong showing in this years draft and the continued improvement by second year QB Matthew Stafford Calvin Johnson sits poised to be let out of his cage and wreak havoc on NFL secondaries.
While At Georgia Tech Calvin Served Notice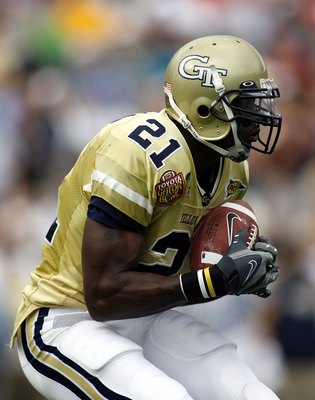 It wasn't long after Calvin Johnson's college career started that fans and scouts began to take notice. "Wow" was a word heard in almost every conversation when Calvin was the subject.
One Great Catch After Another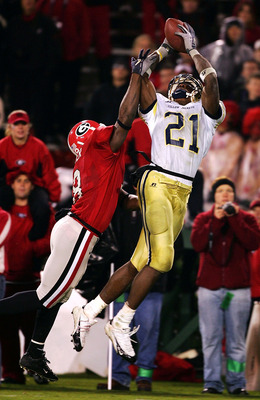 Until you see him on a regular basis you think, "Wow, what a play". Then after you're around him more the most sensational plays begin to seem commonplace.
All The Tools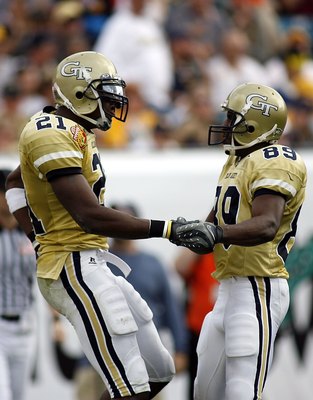 Coming out it was easy to see what all of the fuss was about. Size, Speed, strength, hands and above football intelligence make Calvin a one of a kind.
An Exception to the Rule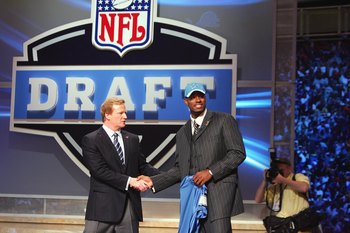 After an an era of errors the Lions were finally the recipients of a golden draft choice. "Megatron" is on his way to Motown.
Green Bay Packers Meet "Megatron"
The Packers paid a visit to Ford Field and got to know Calvin Johnson up close and personal. Sorry Packers he is here to stay.
The Lions Pride Is Intact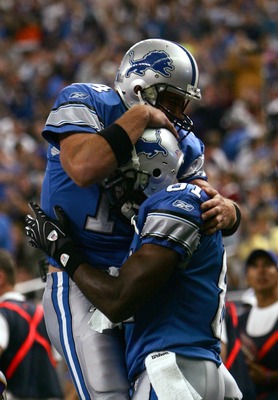 NFL defenses have been warned. Play deep because Calvin is comming for you.
Get the Ball In the Hands of Your Playmaker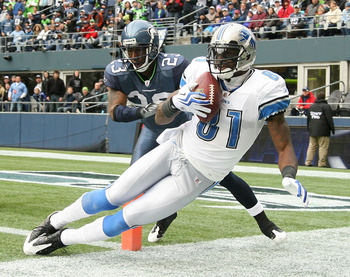 It may be early but NFL beware. With a good draft and #81 the Lions are a contender once more.
Keep Reading

Detroit Lions: Like this team?