NFL Trade Rumors: Five Smart Deals Following the Santonio Holmes Trade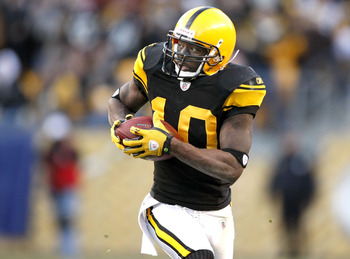 The Rooneys really don't like trouble. In the offseason, the Steelers have had a stink of unruliness that Pittsburgh fans just are not used to.
They made it all go away in one day. First, reports say Big Ben isn't going to be charged (though those shots on the Web aren't going away anytime soon).
Then the Steelers found someone willing to take on a four-game suspension and a head case in the making by dealing Santonio Holmes to the New York Jets.
NFL trades used to be as rare as a round of Tiger Woods golf without a bleep. But the times, they are a changin'.
In that spirit, here's five trades that make sense for all involved as we draw closer to the 2010 NFL Draft.
Albert Haynesworth to the Bears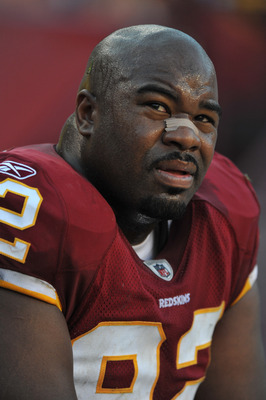 I think that Haynesworth got a bump rap in D.C. That contract was ridiculous even by Daniel Snyder standards. He made the entire defensive line better and now comes word that Mike Shanahan wants to make him a nose tackle.
What?
Reports are leaking all over the place that Haynesworth is willing to eat part of his contract to get out of D.C. and I don't blame him.
The Bears want him. The idea of Haynesworth, Harris and Peppers all there together is bona fide scary.
The Cowboys have said they want him, but unlike the Eagles, I don't think Snyder is stupid enough to punt inside the division.
A second-round 2011 pick is going to get the deal done.
Jason Campbell to the Bills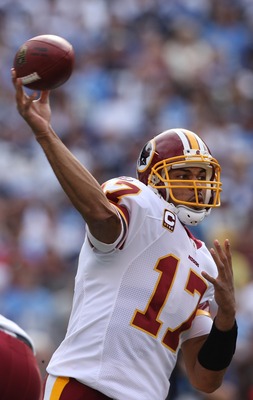 The irony here is I think Campbell might have actually flourished under Shanahan.
He needs to be out of town by preseason workouts, and the draft is the best time to make it happen.
Listen, I don't believe in Jimmy Clausen. Even if he is the guy in Buffalo, the Bills need an insurance policy. Campbell is worth a third-round pick to make that happen.
Michael Vick to the Rams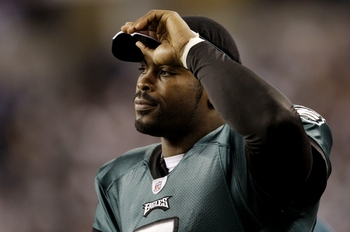 Cleveland might be making a late run to get into the No. 1 slot with a boatload of draft picks to have a shot at Sam Bradford, if you believe the latest smoke screens. So let's say that's true.
The Rams are content to trade down. The Eagles are still looking to clear out Vick, according to weekend reports. Jeff Garcia might be coming to town again and they want to draft a project QB like my beloved Fordham great white hope John Skelton.
Steve Spagnuolo needs a quarterback now. Vick has shown he's willing to do the PR needed to keep PETA away and that he has life left in the legs and arms.
A third- to fourth-round pick could make it happen.
Ronnie Brown to the Giants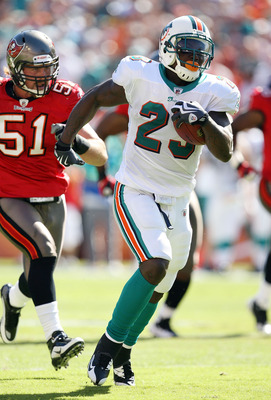 Tony Soprano has apparently soured on Brown, who reportedly failed a field sobriety test recently.
The Giants want insurance for Brandon Jacobs but apparently either don't want to use up a draft pick on a back or don't like what they're seeing.
Marshawn Lynch and Clinton Portis have also been bandied about. Brown makes the most sense.
He was the most productive (648 rushing yards last year) and, possible DUI aside, has the least baggage.
A 2011 fourth-rounder could get this done.
Brandon Marshall to the Patriots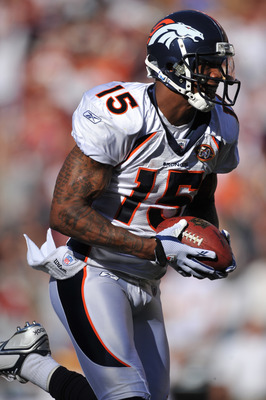 The Patriots have been talked about as a possible parachute for Marshall for months now.
Bill Belichick has a history of success with high-talent image rehabs. Josh McDaniels left on good terms. And the Pats have the motherload of draft picks.
This deal just became imperative for the Patriots. Holmes and LT in New York give them a serious upgrade.
Robert Kraft doesn't want the stench of a downturn to the dynasty. Marshall gives the Pats an instant chance to be 2007 all over again, if Randy Moss can finish running some routes.
The Cowboys have been talked about for Marshall. They're not willing to take a chance on another wideout after the Roy Williams debacle.
The Broncos would love to get him out of the AFC, but there just doesn't appear to be a fit.
This deal has to happen for both teams.
Agree? Disagree with our picks? See you in the comment section.
Keep Reading