2010 NFL Draft: Top 10 Worst Picks in Tampa Bay Buccaneers History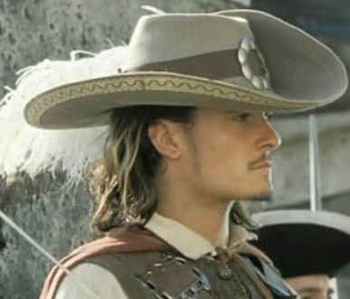 Few franchises have the rich draft history of busts that the Tampa Bay Buccaneers have mastered in the 34-year history of the franchise.
Tampa Bay has perfected the art of botching picks from the very beginning, and it continues to this day.
Finding the 10 worst proved to be a challenge, as there are so many worthy candidates.
Still, let's endeavor to push through and find the most wretched of the bad.
10. WR Dexter Jackson, 2008 Second Round, App State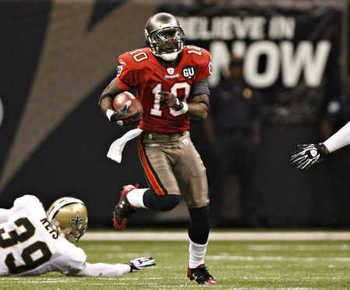 Desperate to find speed at the wide receiver position, the Buccaneers reached on Dexter Jackson after an early second-round run on wide receivers saw some top names come off the board.
Jackson never caught a pass for Tampa Bay and was relegated to punt and kickoff return duties. He would eventually be replaced in that capacity by free agent Clifton Smith.
Jackson lasted one season with the Bucs, being cut during the 2009 training camp.
9. LB Broderick Thomas, 1989 First Round, Nebraska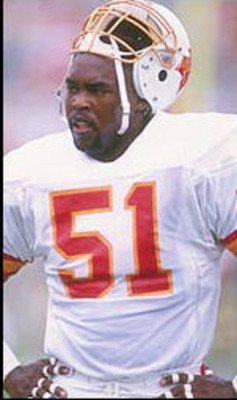 "Bad Brod," as he nicknamed himself, was indeed a bad pick as the sixth overall choice of the 1989 NFL draft.
Thomas was supposed to bring the outside pressure that the Buccaneers so desperately desired.
Thomas' production never met his draft status, as in 80 games with Tampa Bay, Thomas only managed 26.5 sacks, peaking with 11 in 1991.
8. DE Ron Holmes, 1985 First Round, Washington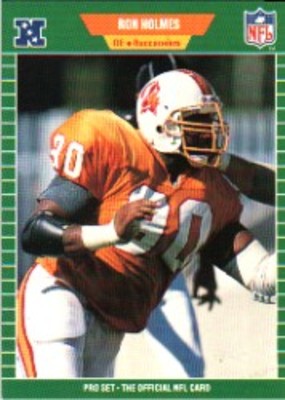 He was supposed to be the next Lee Roy Selmon but instead became Tampa Bay's latest bust.
Ron Holmes played four years with the Buccaneers, managing just 19 sacks in 50 games. He never registered more than eight sacks in a season and eventually went to Denver, where he played another four seasons.
7. DE Eric Curry, 1993 First Round, Alabama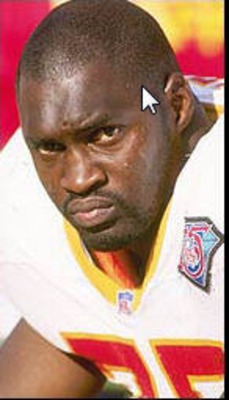 As first-round busts go, Eric Curry is right up there among the biggest.
Curry played six years in Tampa Bay after being drafted sixth overall. He managed 12.5 sacks. That's not in one season, folks...for his career.
6. DE Gaines Adams, 2007 First Round, Clemson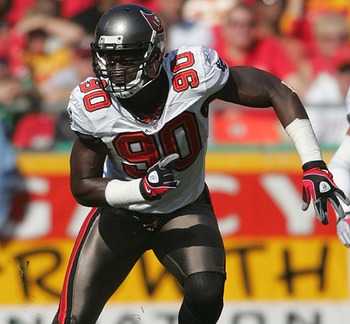 Like his predecessors, Gaines Adams joined the long list of defensive end busts for the Tampa Bay Buccaneers.
Before his untimely death this year, Adams played just 2.5 seasons with the Buccaneers, managing just 12.5 sacks.
He was traded to the Chicago Bears during the 2009 season for a second-round draft pick.
5. LT Charles McRae, 1991 First Round, Tennessee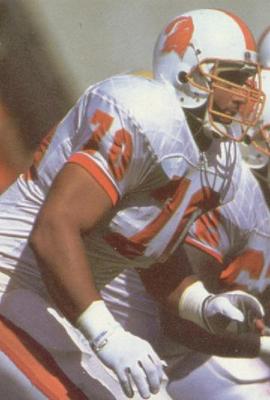 Definitely earning his spot among the worst draft picks in Tampa Bay Buccaneers history, McRae was the seventh overall pick in the 1991 NFL draft.
McRae never really became the dominant tackle the Buccaneers thought they were getting.
Deemed "too nice" by some, including coach Ray Perkins, McRae would last five years in Tampa Bay, starting just 38 games.
4. DE Keith McCants, 1990 First Round, Alabama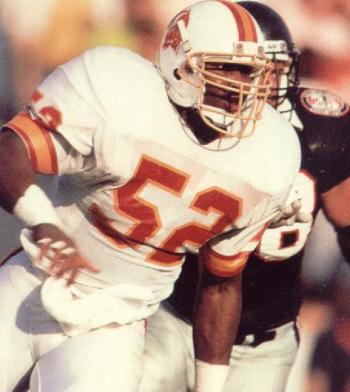 Drafted fourth overall in 1990, Keith McCants joined a long line of Buccaneer defensive end busts.
McCants was nicknamed "Mc Can't" because he couldn't seem to do the one job he was assigned: Get to the opposing QB.
In three years in Tampa Bay, McCants had a total of 12 sacks.
3. CB Rod Jones, 1986 First Round, SMU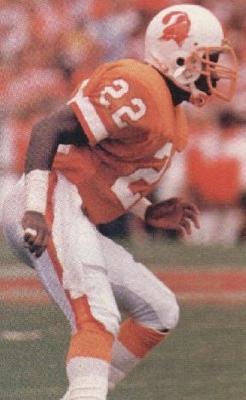 Nicknamed "Toast" because he was burnt so often, Rod "Toast" Jones played four years in Tampa Bay, starting 44 games for one of the worst secondaries in the NFL.
He would actually go on to play 11 years in the league—four with Tampa, seven in Cincinnati—and in those 11 years he managed 10 interceptions.
You see, you actually have to be close to the guy you're covering to have a chance at a pick.
2. DE Booker Reese, 1982 Second Round, Bethune-Cookman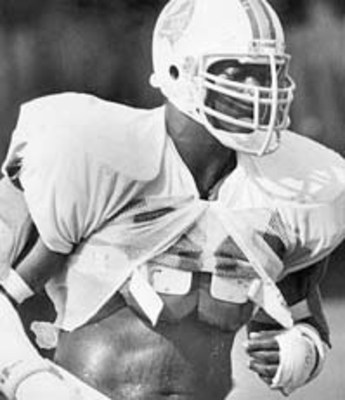 The Buccaneers could say they busted three times on Booker Reese.
First, they attempted to draft him in the first round with the 17th overall selection, but miscommunication on the draft floor had the Bucs pick guard Sean Farrell.
So convinced were the Bucs of Booker's talent that they traded their first-round pick in 1983 to the Chicago Bears for Chicago's second-round pick, 32nd overall.
Booker played two seasons in Tampa Bay, registering two career sacks. He would be traded in the middle of his second season to the LA Rams for a 12th-round pick. The Rams would have to send Reese to drug rehab.
Reese would never make it back into the NFL and was released in 2007 after serving time in the Okaloosa Correctional Facility for possession of cocaine.
The player the Bears drafted with the Bucs' 1983 No. 1 pick? Wide receiver Willie Gault.
1. RB Bo Jackson, 1986 First Round, Auburn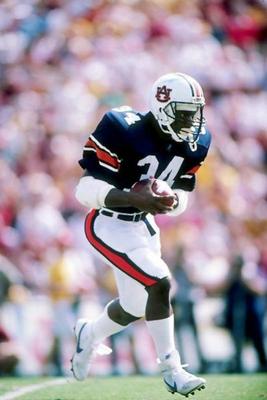 The year 1986 was a banner draft year for the Tampa Bay Buccaneers. Not only did they draft Rod "Toast" Jones with their second first-round pick, they used the No. 1 overall choice on Auburn legendary running back Bo Jackson.
The only problem is Bo Jackson told the Buccaneers before the draft that he would never play for the team and would rather go play baseball.
Yet the Bucs decided to draft Jackson anyway. Bo stayed true to his word and went to the major leagues with the Kansas City Royals.
Tampa Bay owner Hugh Culverhouse refused to accept defeat and continued to try to sign Jackson all the way to the 1987 draft, when the team's rights to Jackson expired.
The Bucs never traded away his rights and ended up getting nothing for the first overall pick.
Bo would eventually join the league, playing four years for the Raiders.
Keep Reading

Tampa Bay Buccaneers: Like this team?