They Were Real Fighters Before Joining WWE
It would seem normal for a pro wrestler to have martial arts or amateur wrestling background before they joined WWE. But it didn't happen so many times.
Eleven of them have been notorious fighters before they were wrestlers. Some mastered a martial art or mixed martial arts while some others were specialised in no hold barred fights or in amateur wrestling.
Let's take a look, in no particular order, to the few real fighters who joined and had success in WWE.
Shad Gaspard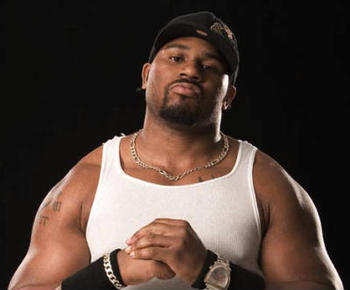 Specialized in no holds barred bar fights, he has a record of 35-7, he was also an amateur boxer (57-26); he even worked as bodyguard for Mike Tyson and Puff Daddy among many others. With Cryme Tyme disbanded, will the big Shad Gaspard start to shine in WWE?
Earthquake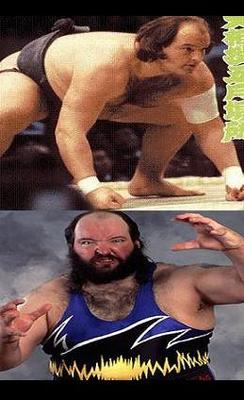 Also known the Masked-Eric-Cartman-Fan called Golga and member of The Oddities famous stable*, Earthquake was a notorious Sumo wrestler. After being a bouncer in a bar, he became a rare westerner to succeed in Sumo and started his career in that sport with an undefeated 17 matches streak before losing 7 in a row to then join the WWE and cause ''Natural Disasters.''
* http://bleacherreport.com/articles/374678-30-weird-ring-attires-for-30-years-in-wwe
Santino Marella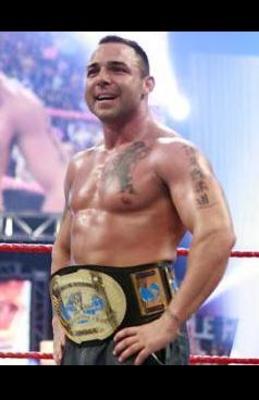 Not everyone knows about the WWE current Clown MMA background. In fact, he was a judo specialist who had his share of glory in Japan. But after visas issues, he has been banned for one year in Japan and that led him to sign up with WWE developmental territory. Who knows if he could not get a great MMA career if he decided to stop being the WWE official clown.
Dan ''The Beast'' Severn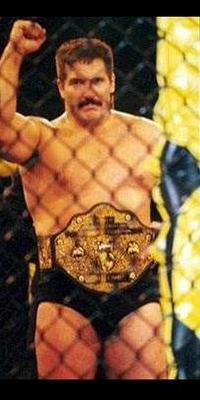 He had a shot run in WWE and not many will remember him. But, before his tenure with the company, he was a four time All-American amateur wrestler to become later a legend in the MMA universe, particularly in the UFC early years. Not many can brag to have reached the 100 mark as fighter and he ended his career with an amazing 92-16-7 record.
Vladimir Kozlov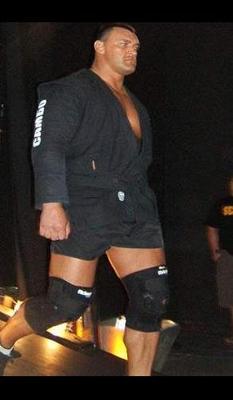 Before being undefeated, the Moscow Mauler (who even defeated The Undertaker), was known as a Sambo and Kick-Boxing champion before he joined the WWE. He is also trained in Freestyle Wrestling and in Judo. So, if he doesn't get a push soon, we might see him giving a shot to MMA.
Bad News Brown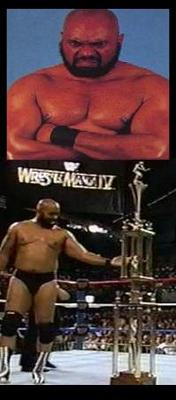 In the end of the 80's, one of the most promising wrestler in WWE had a notorious judo background. He is the 1976 Olympic games bronze medalist and a two times Pan American games gold medalist in the judo heavyweight division. His short run with WWE (1988-90) will be remembered for challenging Hogan and for winning the Wrestlemania 4 Twenty-men Battle Royal.
Ken Shamrock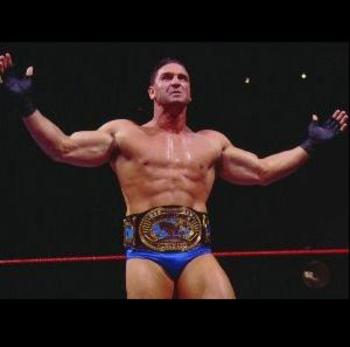 He was an Ultimate Fighting Championship legend (UFC) who left at his prime to join the WWE in 1997; with an impressive 24-5-2 record Ken Shamrock was then described as the ''World's Dangerous Man''. He was the first to use the ankle lock submission move as finisher in WWE and he is a one time Intercontinental champion as well as the 1998 King of The Ring; but, for some reasons, he never reached the top as expected and he went back to MMA.
Shelton Benjamin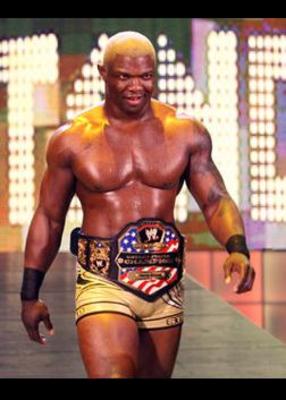 One of the most gifted athletes in WWE and one of the most deserving for a main event push, Shelton Benjamin is a two-time All-American wrestler. He trained with a WWE short lived legend (Brock Lesnar) and he decided to join the WWE instead of training for the 2000 Olympic games.
Brock Lesnar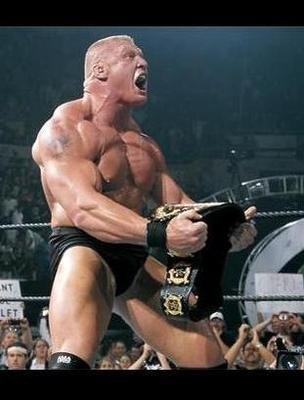 The once ''Next Big Thing'' was already an amateur wrestling legend when he joined the WWE. Among his countless accomplishments, he won the 2000 NCAA wrestling championship and his overall record is 106-5 in four collegial years.
The 2002 King of the Ring, the winner of the 2003 Royal Rumble and the three times World Champion was the most dominant wrestler from 2002 to 2004 in WWE; and he is now the current UFC Champion since 2008.
Kurt Angle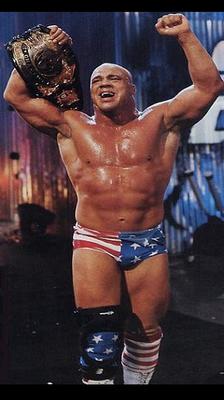 He is the only amateur wrestling Olympic gold medalist in WWE and he is considered by many as the best wrestler of all times in pro-wrestling. His accomplishments are countless and could fill a full chapter in the WWE history book; as a Triple Crown and Grand Slam Champion, he has won it all, from the Hardcore Title to six World Championships.
Jack Swagger
It's a secret for no one that the current World Heavyweight Champion was a great amateur wrestler before he joined the WWE. The All American American has set, in 2006, the record of 30 pins in one season.
The Jim Ross' protégé is now in his biggest push and might become a permanent main-eventer in a near future.
Keep Reading