Green Bay Packers 2010 Mock Draft
The 2010 NFL Draft is less than two weeks away and people are throwing out mock drafts like crazy! As a die-hard Packer fan who treats this time of the year as a second Christmas, I thought I would take a shot at my own mock draft. Let's look at the team needs first.
LT- Aaron Rodgers hit the ground way too many times in 2009. He must stay healthy for the Packers to succeed.
LOLB- The left side has to produce sacks also. If this is addressed, the secondary will become better also.
CB- The Packers CBs are getting really old. TT needs to find an heir to Charles Woodson and Al Harris.
RB- Someone to spell Grant would add to an already outstanding offense.
SS- Atari Bigby gets injured a lot. Depth is needed.
OK, here we go.
Round 1: Pick No. 23: Jerry Hughes, OLB TCU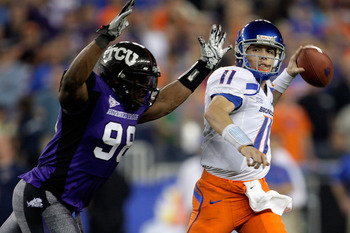 Jerry Hughes is quickly becoming a fan favorite for the Packers' first pick and for a good reason. In the last two years, Hughes has had 110 tackles (63 solo), 26 sacks, and an interception.
He would fill a major need at LOLB and possibly start from week one. This pick would give the Packers one of the best pass rushes in the league. Matthews and Hughes will manhandle opposing quarterbacks for many years and Brad Jones will be one of the best second string OLB in football.
Round 2: Pick No. 56: Jared Veldheer, OT Hillsdale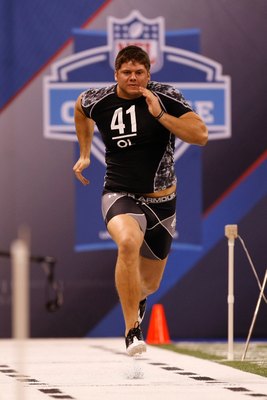 Jared Veldheer is a massive left tackle who has been flying up draft boards because of his strong performance at the combine.
He has tremendous upside and would be perfect for Green Bay's current situation because he will get a year to become a solid LT behind Clifton and give Ted Thompson the opportunity to draft an immediate impact player in the first round. He has very short arms, but so do Jake Long and Joe Thomas, and they aren't doing that terrible so far.
Round 3: Pick No. 86: Donovan Warren, CB Michigan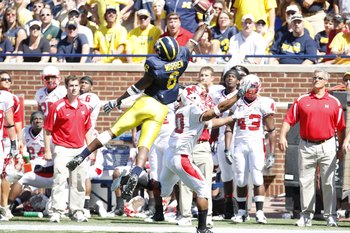 Remember when Donovan Warren was the consensus No. 2 CB behind Joe Hayden? Well, he didn't have such hot 40 times during the combine and his pro day, which dropped him down to a late day two/early day three prospect.
Warren had a terrific year with 4 interceptions and 66 tackles, which is why TT should pull the trigger in the third round. Donovan Warren has the potential to immediately step into the nickel package and after learning from "the best in the business" (Charles Woodson) for a couple of years, he could start across from Tramon Williams.
Round 4: Pick No. 122: Deji Karim, RB Southern Illinois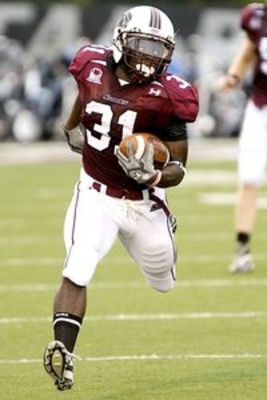 Deji Karim is a small school prospect who has been going under the radar. Karim rushed for over 1,600 yards with a 7.1 yard average. He would be a third down speedster back that the the Packers have been looking for to complement Ryan Grant.
Round 5: Pick No. 154: Barry Church, SS Toledo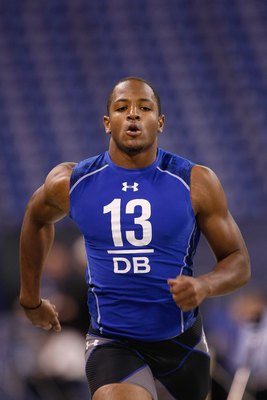 The Packers need quality depth at strong safety behind Atari Bigby. Bigby is a solid safety in the NFL, but he is injured way too often. TT needs to find someone who can play well when, not if, Bigby goes down. Church had 354 tackles, 9 interceptions, and 5 forced fumbles during his time at Toledo.
Round 5: Pick No. 169: Mike Tepper, OT California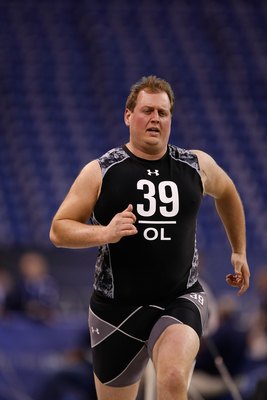 Green Bay needs depth on the offensive line and Mike Tepper made first team all Pac-10 last year playing LT at California. He Could provide quality depth at either tackle positions for the Packers.
Round 6: Pick No. 193: Zoltan Mesko, P Michigan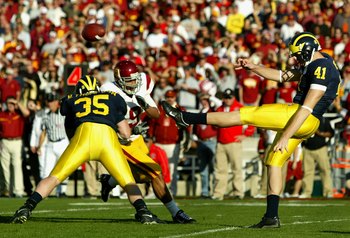 Green Bay's punting was atrocious this year. Upgrades must be made. Zoltan Mesko averaged 44.5 yards per punt with a long of 66 yards.
Round 7: Pick No. 230: Mike Kafka, QB Northwestern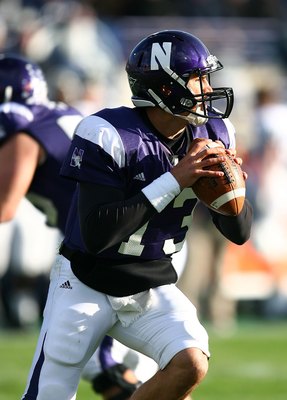 Mike McCarthy recently said that a team cannot have too many QBs. Right now all Green Bay has got are Rodgers and Flynn. Expect TT to draft a QB at this spot.
What Do You Think?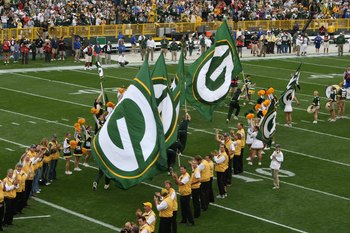 Remember that these are just my opinions. Leave a comment and tell me what you think. Also, this is my first article so tell me how I could make it better.
Keep Reading

Green Bay Packers: Like this team?