Five Things We Learned From the Houston Astros' Opening Series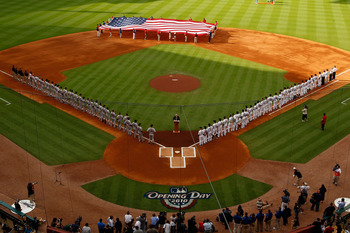 The 2010 Major League Baseball season is officially in full swing, and unfortunately for Houston fans the Astros are winless at 0-3.
After a poor opening series against San Francisco, the Astros made the Giants starting trio in their rotation look as solid as a Nolan Ryan, Roger Clemens, and Andy Pettite mixture -- with San Francisco keeping Houston hitters at bay from Monday through Wednesday.
Their was that bright spot in the final game of the series when the Astros tied the game at 4-4 in the bottom of the seventh, but then the bottom fell out of the bullpen as Houston's relievers gave up six runs over the final two frames.
But with Houston's first series in the rearview mirror, it's time now to take a look at five things we learned from the Astros opening three games at Minute Maid Park…
1. Starting Pitching Isn't Bad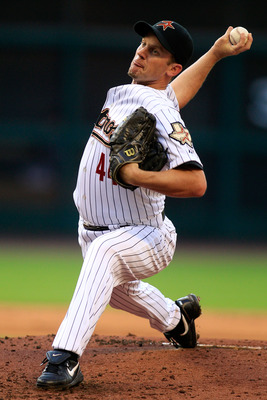 Roy Oswalt had a fairly-solid season opener after looking shaky early on, giving up three earned runs on seven hits over six innings in a loss.
The following evening, Wandy Rodriguez posted mirror numbers to the Astros ace -- allowing three earned runs over six innings.
That means Oswalt and Rodriguez share a rather decent 4.50 ERA after one start; and in the final game of the series, Brett Myers actually took a no-decision while garnering a 6.00 ERA (four earned runs on 12 hits over six innings) in a match Houston would eventually drop 10-4 after a bullpen collapse in the eighth and ninth innings…
2. Hitting and Scoring Runs Needs Improvement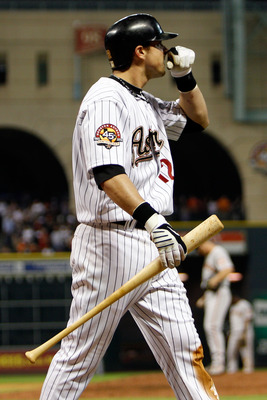 This may be an understatement, as Houston enters their next round of games batting a mere .196 as a team without a homerun.
But, if you were to poll the players donning an Astros jersey game-in and game-out, they'd tell you they aren't worried as a long season has only just begun…
3. The Astros Are Once Again Off To a Slow Start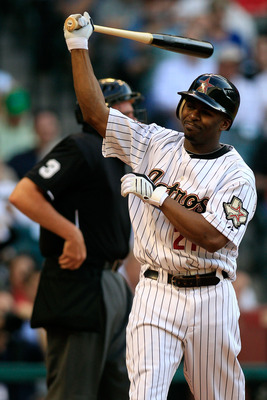 You can't get off to a much slower start than being winless at 0-3.
Granted, the Giants looked really good in their opening series at Minute Maid Park -- and San Francisco may just prove to be a really good team this year.
However, that is yet to be seen; what is known is that Houston almost ALWAYS begins the season slow.
So, don't fret Astros fans: the club always begins this way, even when World Series bound…
4. Houston NEEDS Lance Berkman in Their Lineup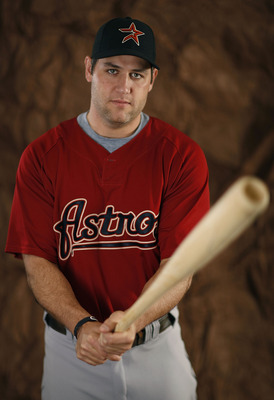 Thankfully, Houston expects their star slugger to be back in the lineup sometime this coming week in their series against the St. Louis Cardinals.
Thus far, he has been more than missed as the Astros batters have been kept at bay through their first three games of 2010.
Beginning tonight against the Phillies, Houston needs to burst out of their early offensive slump and score some runs early and often as they hit the field at Minute Maid for their second series of the season…
5. Bullpen Needs Improvement As Well…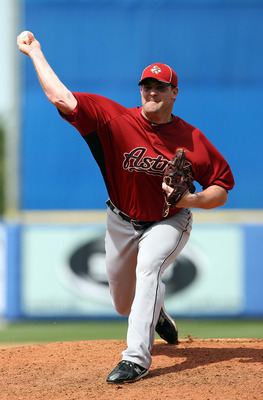 The pen didn't look too bad in the first two games of the season, but they more than collapsed in game three against the Giants after Houston had managed to deadlock the contest at 4-4.
A majority of the runs landed on the shoulders of Jeff Fulchino, who now owns a 27.00 ERA after giving up four earned runs over 1.1 innings of relief (over a span of two games).
Sammy Gervacio, who took the loss in Houston's series finale against San Francisco, has a 6.75 ERA and is currently on the 15-day DL with a rotator cuff inflammation (although he expects to quickly recover)…
*****
Denton Ramsey may be reached via email at denton.ramsey@gmail.com
Keep Reading

Houston Astros: Like this team?