A Mix of Old and New Right Formula for Cleveland Browns 2.0
The Cleveland Browns have been a team in transition since their return to the NFL in 1999. The latest brain trust seems to have a solid direction about where they want this team to head. Holmgren, Heckert, and Mangini seem as it they want key veterans in place to lead the younger players. They started at the top with bringing in veteran signal caller Jake Delhomme to lead the offense. The question is why stop with Delhomme there are a few other free agents that when coupled with some key draft pick ups can set the Browns up for the next decade.
Free Agent: Jake Delhomme a strong upgrade to Quinn and Anderson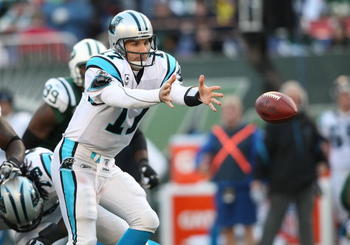 At first glance one would question bringing in a quarterback that had 18 interceptions last year, but when one looks at his last six years leading the Panthers his stats are far better than any signal caller the Browns have had under center. Delhomme averages 3217.00 yards per year passing, with 13 interceptions and 21 touchdowns combined with a 92.3 quarterback rating. If Delhomme just meets his average in 2010 the Browns are an improved team.
Delhomme does not have to exceed expectations and just has to meet them. If Delhomme and hit a ten (10) yard hitch, or complete a simple screen pass he would have exceeded what both Quinn and Anderson were able to do.
Free Agent: Tony Pashos like a Picasso not pretty but valuable.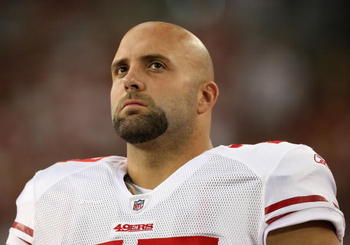 Pashos is an aggressive run blocker which helps sure up that right side and will aid the running game and in turn help Jake or Seneca. Tony is another veteran that will allow the Browns to use one of their ten (10) picks on a offensive lineman in a later round that can be somewhat of a project. Tony Pashos is a pick up that Browns have made that is to come in and can anchor the right side.
Thomas, Steinbach, Mack, and Pashos are solid foundations that allow the Browns the luxury of finding just one piece in the draft. Locating a mauling guard that can start or challenge to start should be easy in this up coming draft.
Free Agent: Ben Watson can challenge the seam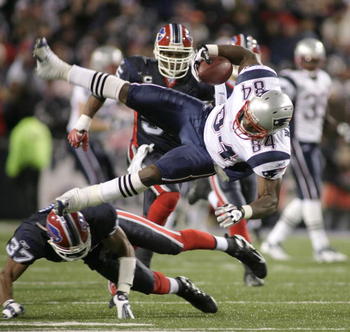 The average yardage production out of the tight end position is 233 yards per year. Watson averages 404 yards per year on a team where he is the third or fourth option. On the Browns offense Watson will challenge the middle of the field and should be much more prevalent in the Browns attack..
Free Agent: The Browns Should Add Darren Sharper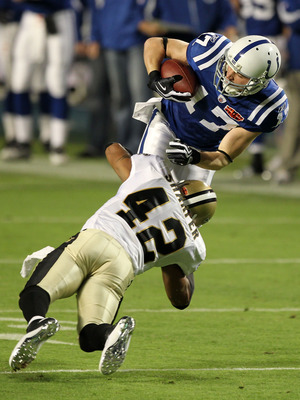 Darren Sharper feels disrespected by the team he helped get to the super bowl and is coming off one of his best years. Bringing in Darren Sharper and then drafting his replacement would be like having an on field coach for your new safety to learn from.
If Eric Berry is available the Browns will be turning that card in to add him to a beleaguered secondary. Adding Sharper to free safety, Berry at strong safety, Brown at one corner, and Wright at the other would turn a weakness to a strength. McDonald would be strong at the nickle spot.
Free Agent: Chris Gocong is a much more natural fit for a 3-4 scheme.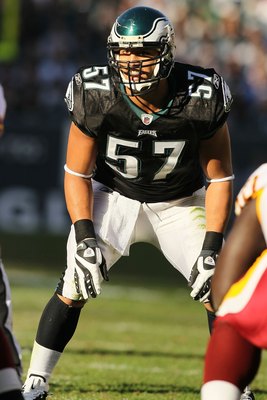 Chris Gocong can play either outside as an edge rusher or be moved to the middle in Ryan's defense. Gocong was never a natural fit in a 4-3 defense but should be right at home in the Browns front seven(7). The loss of Kamerion Wimbley will be a lot less felt as Gocong is a more physical player. Coming off and injury riddled season should offer more inspiration for Gocong to show what he is capable of when healthy.
Sheldon Brown instantly upgrades the corner position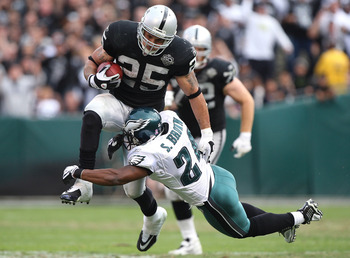 Sheldon Brown is not a lock down corner but is strong against the run and very capable in coverage. Although not the long term answer the Browns are looking for he can offer a very capable option opposite Wright.
Eric Berry can solidify the defensive backfield in the 1st round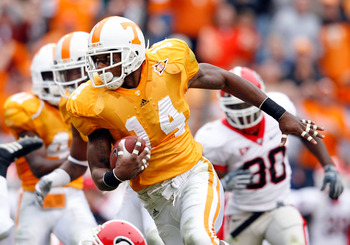 Eric Berry is solid enough to play either the Free Safety or Strong safety if he was coupled with Darren Sharper would be a dangerous tandem in the defensive backfield.
Draft Pick: Legarrett Blount can put the punch in the running game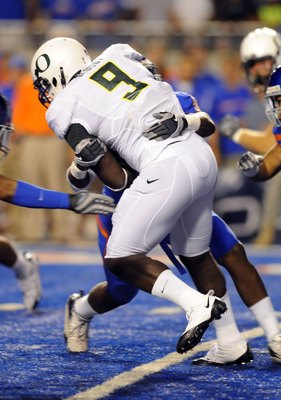 He may not win any 100 yard dashes anytime soon, but his punishing running style would make him a solid compliment to Harrison's slashing. In a rugged AFC North The Browns have not had that bruising running back that can make the second level of a defenses eyes widen like saucers. Blount can be a bruising back and behind a solid Browns line.
Draft Pick: Terrence Cody Could Offer the Browns Many Options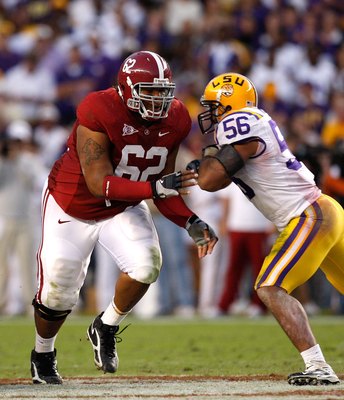 Cody could either spell big Shaun Rogers or play along side of him on special packages. He consistently requires 2-3 blockers to handle his massive frame. The browns front seven would have two Wooly Mammoths opening up the lanes for their linebackers to make plays.
Draft Pick: Colt McCoy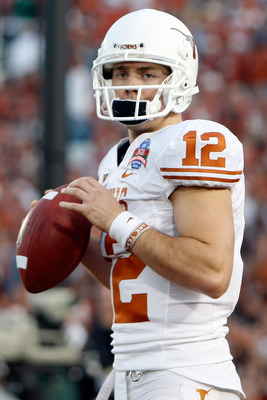 He is a system quarterback at the next level and like Jeff Garcia has the mobility to create extra opportunities in the pocket. Unlike Brady Quinn McCoy has accuracy on his short and mid range throws. McCoy has as much leadership as Tebow without the poor footwork and throwing motion. His height will not deter the Browns if they think he can hold up to NFL size abuse. If the Browns do go with Tebow they will need a much better long term right tackle than Pashos. Some teams are getting puppy love feelings for Tim Tebow and are willing to overdraft him, but the Browns should only look his way if he is there in the third.
Keep Reading

Cleveland Browns: Like this team?