Which Pro Sports Team Has the Hottest WAGs?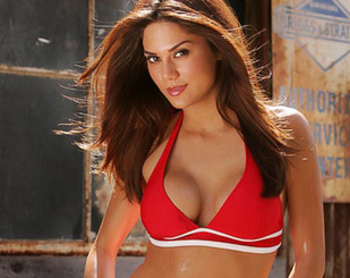 Teams all around the world compete in their respective leagues. But when they are put up against every single professional sports team in the world, competing for the right to say their team has the hottest WAGs, who tops the list?
Let's count down the 10 hottest teams in sports based on the WAGs of their players. You might be surprised...
No. 10: AC Milan—Victoria Beckham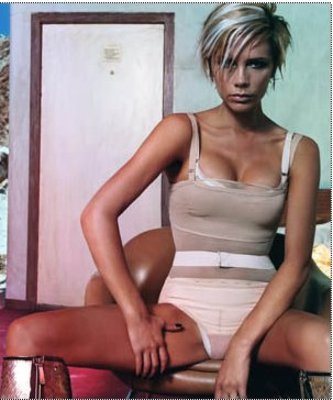 Something about this picture...it makes me want to start singing Spice Girls music...
No?
Oh well.
Still though, Victoria makes AC Milan and David Beckham proud by helping to put them in this list.
AC Milan—Valentina Zambrotta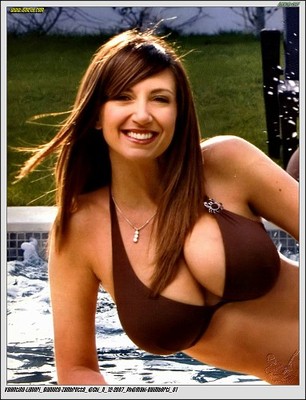 All right, all right! Enough with the breast staring!
No, I don't know what size they are...
All I know is Gianluca Zambrotta is one lucky man.
No. 9: Philadelphia Phillies—Krystle Campbell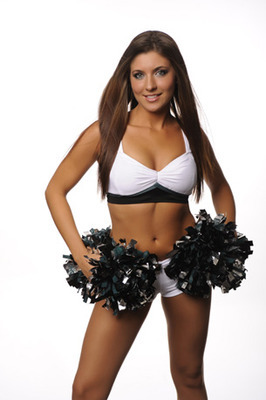 Most of the time, you would think a football cheerleader would date a football player.
Not this girl.
At least she keeps it within the same city by dating the Phillies' Ryan Howard.
Philadelphia Phillies: Heidi Hamels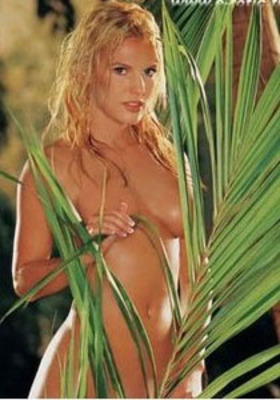 Viewers, meet Playboy Bunny Heidi Hamels.
I still haven't figured out if I could handle my wife posing nude for the world to see. But Cole Hamels has inspired me to believe it's not all that bad.
Philadelphia Phillies—Stephenie Lagrossa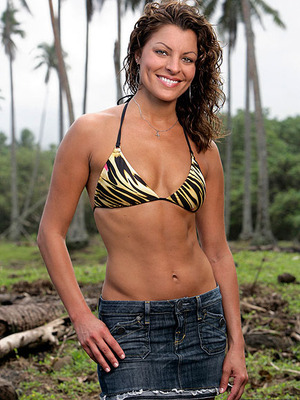 Kyle Kendrick better watch out. This "Survivor" is dangerous. Just look at the trees she knocked down in the background.
What's that? You can't focus on anything other than Stephenie?
No. 8: LA Dodgers—Marikym Hervieux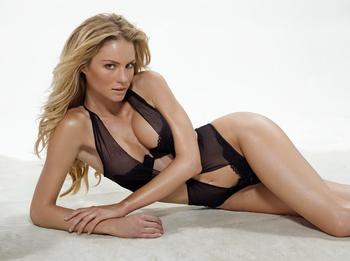 I'm not really sure how to pronounce her name. Nor do I care.
Her boyfriend Russell Martin may play catcher for the Dodgers, but I'm not sure he, or anyone, can catch these curves.
LA Dodgers—Rihanna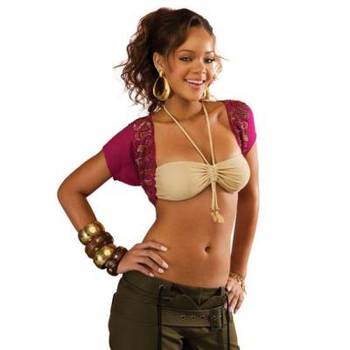 I'm honestly not a big fan of Rihanna's music.
I am, however, a fan of the rest of her, and so is Matt Kemp apparently. She is absolutely gorgeous, and it makes me mad to hear how Chris Brown treated her.
If he comes around, I hope Kemp beats him with a baseball bat.
No. 7: Edmonton Oilers—Hilary Duff
I know what you're thinking: "Isn't she a little young?"
I initially thought the same thing...
But she's 22 and old enough for Mike Comrie to propose.
So much for another season of Disney shows. Personally, I'm pulling for something more like late night Cinemax anyways.
Edmonton Oilers—Angelica Bridges
Hel-lo Red...
I honestly don't keep up with hockey at all, and I have never heard of Angelica Bridges or her significant other, Sheldon Souray.
But if I can expect women like her to be around, I might be tempted to give hockey a shot.
No. 6: Houston Astros—Terrie B.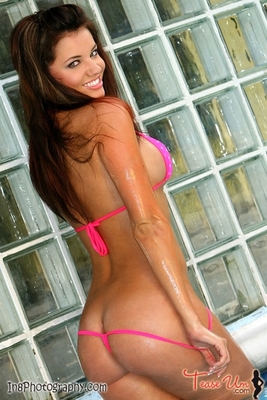 Meet Terrie B.
What's the B stand for?
What does it matter?
Just for fun's sake, we will say it means "bodacious."
"Hunter Pence and Terrie Bodacious."
Doesn't sound bad, but I think "Stephen Kasper and Terrie Bodacious" would sound better...that's just how I feel anyways.
Houston Astros—Jennie Finch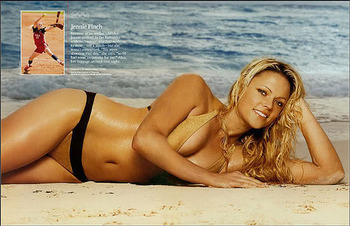 Okay, so normally I'm not one for very athletic chicks. But this USA Olympic softball player has made my "exception" list.
I think she has also made Casey Daigle's and a few others' as well—though those few others may have her down as something more than an "exception."
No. 5: New England Patriots—Anna Burns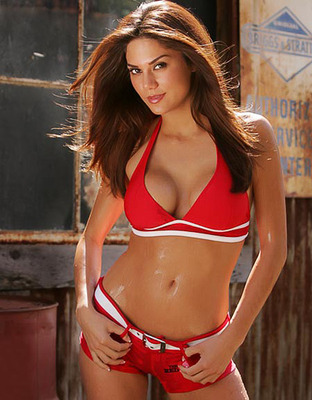 After learning of Wes Welker's girlfriend, I started to think maybe he faked his injury this past season.
I can't say I would blame him when he has famous Hooters girl Anna Burns to "nurse him back to health."
New England Patriots—Gisele Bundchen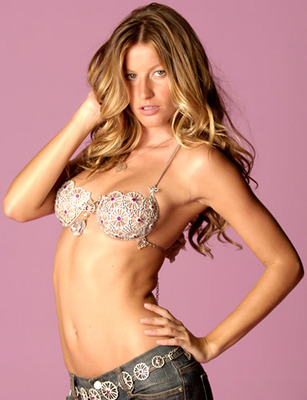 I am honestly not a big fan of the Patriots or Tom Brady.
Not that he cares though. I mean, when you have former top model Gisele Bundchen waiting for you at home, what does it matter who else likes you?
No. 4: Kansas City Royals—Lisa Dergan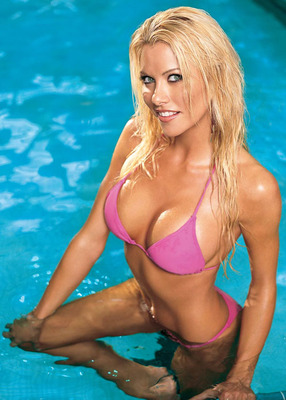 Scott Podsednik plays for one of the worst teams in baseball.
Then, on the other hand, he is with arguably the sexiest woman on the planet in Lisa Dergan.
I think he's handling it just fine.
Kansas City Royals—Emily Kuchar
The wife of Zach Greinke was voted Miss Daytona Beach USA in 2008.
Personally, I think she should be voted Miss "Every Single Beach in the World."
No. 3: LA Lakers—Khloe Odom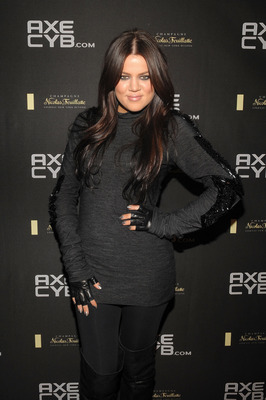 Lamar Odom's wife, Khloe Odom, looks sexy in all black.
I get the feeling she looks sexier in Lakers purple and gold lingerie. Just don't tell her husband I said that...
LA Lakers—Sylvia Lopez Castro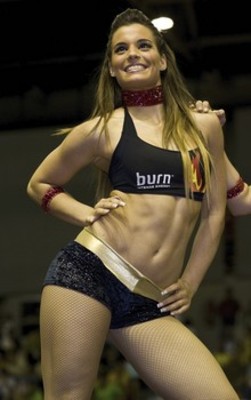 My oh my, how Pau Gasol's luck has changed in the past few years.
Going from Memphis to LA.
Making best friends with Kobe Bryant.
Winning an NBA title.
And dating former cheerleader/dancer Sylvia Lopez Castro.
Eh, that last one is the only one that really matters.
LA Lakers—Vanessa Bryant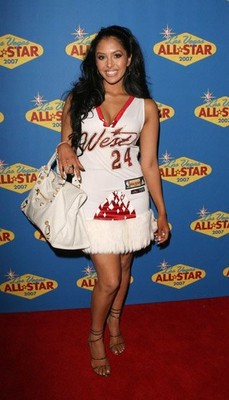 Kobe, how in the world you could cheat on Vanessa, I have no clue.
Now, how Vanessa could choose to stay with Kobe afterwards?
Might have had something to do with a $4 million, eight-carat, purple diamond ring...
Then again it might not have...who knows?
No. 2: New York Yankees—Jorge Posada
What a sad, sad story...
Laura Posada puts on a Yankees uniform and doesn't even get paid like a Yankee.
Well, unless you count the millions that her husband Jorge has brought in over the years.
New York Yankees—Joanna Garcia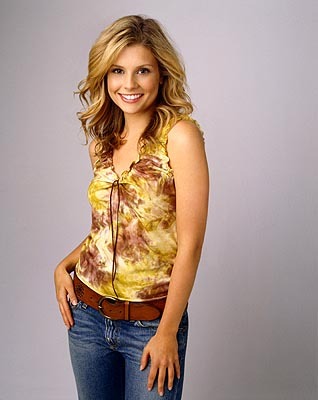 Unfortunately, Joanna doesn't give us much of the eye candy of bikinis and more risque photos we all love.
However, there is no question that Joanna is still very sexy. If there is, just ask Nick Swisher. I'm sure he will tell us all about it...
...maybe.
New York Yankees—Jessica Biel, Scarlett Johansson, Minka Kelly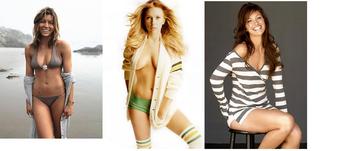 I hate the Yankees. Period.
This really doesn't help.
Knowing that Derek Jeter is dating Minka Kelly and has also dated Jessica Biel and Scarlett Johansson creates a mixture of "You the man!" and "I absolutely despise you..."
If Jessica or Scarlett are on the rebound, though, I'm here for you.
No. 1: Real Madrid—Sylvie Francoise van der Vaart
Sylvie is only the leadoff batter for No. 1 Real Madrid.
Who she is, and who her husband Rafael van der Vaart is, I haven't the foggiest idea.
All I know is there is something going on in Spain that I wanna be filled in on.
Real Madrid—Luli Fernandez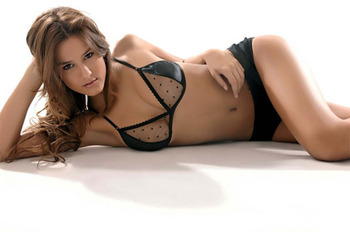 Luli Fernandez is the girlfriend of Fernando Gago.
Once again, I have no clue who they are. Once again, I'd rather know her than him.
All right...that's it. Real Madrid, you have proven to be the hottest team.
And then...
Real Madrid—Gemma Atkinson, Niki Ghazian, Rafaella Fico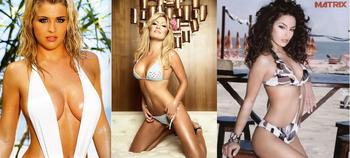 ...With the bases loaded and no outs, Cristiano Ronaldo blasts a home run to crush the competition and win it for Real Madrid.
These are just three of Cristiano Ronaldo's many sexy women he's dated in the past.
Currently he's with Rafaella (far right). But with over 25 other past girlfriends that are just as hot as the others, he puts Real Madrid at the top of this list.
Shall we all create the "I hate you Cristiano Ronaldo" group on Facebook now?
Keep Reading