The 10 Recruits Most Likely To Wait Until National Signing Day To Commit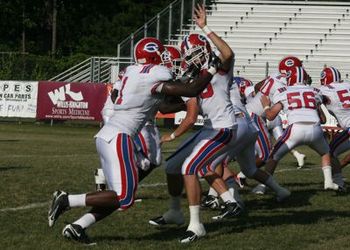 I took Tuesday's news that five-star tackle Christian Westerman had committed to Texas as a sign that the 2011 recruiting season is in full swing.
That was a major, major commitment for the Longhorns, who may have already gained verbals befitting a top three class, and are still in position for more.
But while we look forward to the next five-star shoe to drop, I would also like to stop and predict which of 2011's top players won't be ending their recruitment as early as Christian did.
Which of these players will be waiting until signing day before making their intentions clear?
Based on their number of offers, their lack of favorites, or their general feelings on enjoying and continuing the recruiting process, here are my predictions for who will be pulling hats out of bags on signing day.
Two days ago, I would have put Westerman on here, so take it all with a grain of salt.
QB Braxton Miller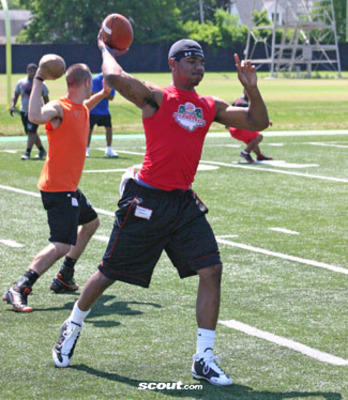 Braxton Miller's pending commitment to Ohio State is the worst-kept secret in the 2011 recruiting world.
Yet I still don't expect him to make it official until Signing Day.
He says his favorites now are Ohio State, Notre Dame, Georgia, Florida, and Alabama, all of which are top-tier recruiting programs that could keep Miller's head spinning with text, calls, and literature until next February.
But forgive me if I suspect something more insidious at work.
Perhaps it's my paranoia as a Michigan fan, but I've heard (perhaps apocryphally) that back in 2008, Terrelle Pryor knew he was going to commit to Ohio State a full month before signing day, even though he waited several days after to make it official.
The evidence was in a text Pryor sent to coach Jim Tressel to the effect that Pryor's interest in Michigan and Penn State was a smoke screen.
That meant OSU's Big Ten rivals were wasting valuable time and resources on a recruit who was never going to change his mind. And though Tressel may not have authorized the ploy, I'm sure he didn't object.
I expect Miller to string each of the above programs along for similar reasons. The Buckeyes are back to being a perennial national power. Any damage they can inflict on the other recruiting heavies will be a net gain in the long run.
How well Miller sells the ploy will determine how much damage will be done to the programs that pursue him fruitlessly. I pity those that actually need him immediately, as Michigan did with Pryor in 2008.
Hey, recruiting is a dirty business. It's why I sigh every time I see this picture.
OLB Trey Depriest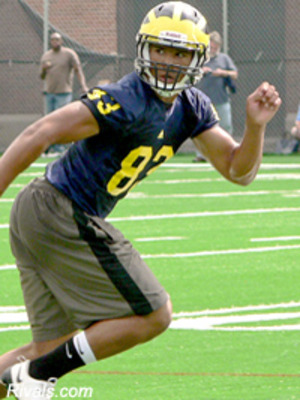 Joining Miller is five-star outside linebacker Trey Depriest, who has suggested that he and the top dual-threat quarterback will be a package deal.
The Springfield, Ohio, prospect is also being recruited by Alabama and Michigan. The Wolverines were his childhood team, while the Tide are attractive from a coaching and National Championship-winning standpoint.
Depriest has said that he would reconsider the Wolverines if they showed signs of progress this season. Alabama's prowess on the recruiting trail requires no explanation.
Meanwhile, Ohio State will be hard-pressed to see another five-star outside linebacker slip through their grasp after losing Jordan Hicks last year.
Unless he decides before fall, that confluence of recruiting powers could delay his recruiting until the last possible moment, particularly if Miller delays his decision as well.
OT Cyrus Kouandjio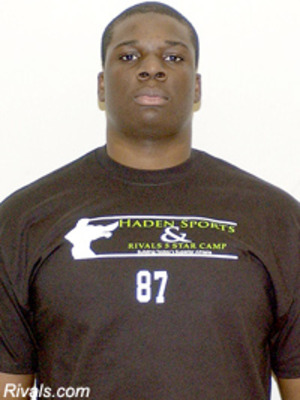 Alabama fans are confident that tackle Cyrus Kouandjio will follow his brother, Arie, to Tuscaloosa. Arie, also a tackle, committed to the Tide in the most recent class.
I'm not sure it will be that simple.
Cyrus has said the fraternal connection puts Alabama in play. But he's been paying more attention to the Big East (visiting Pitt for a Junior Day), ACC (dropping in on a Virginia practice) and Big Ten (visiting Penn State) than to the SEC, which is atypical for a recruit of his caliber in the current era.
Scout's top tackle is accruing offers at a feverish pace as programs realize he legitimately has no leaders.
At a time when many top recruits are trying to organize the madness into a top ten list, Kouandjio's curiosity about the many programs out there is making him welcome all suitors.
I don't expect a Seantrel Henderson-type prima donna performance. But I do foresee a calculated process that, by necessity, will stretch to Signing Day as a bigger and bigger list gets whittled down to a top 10, five, three, then a victor.
WR Kasen Williams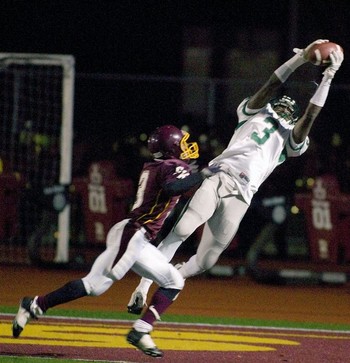 Even in a good recruiting year for wide receivers (which, relatively speaking, this is not), Kasen Williams' recruitment would probably stretch until signing day.
In my opinion, he has enough potential to turn even the lowliest program into a conference champion.
Williams has shown he won't hesitate to nationalize his recruitment—he's reportedly very interested in Notre Dame, despite hailing from Sammamish, Wash.—which will keep coaches from Florida to Southern California up at night.
I expect an all-five-officials type of recruitment while Williams figures out what system he works best in. The Crabtree-esque receiver could excel anywhere, but there's no sense taking chances.
RB Deanthony Thomas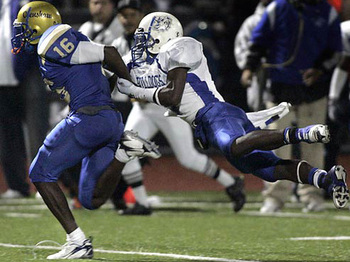 I actually felt a little sorry for running back Deanthony Thomas after reading this interview about his recruitment.
During it, the five-star recruit and Scout's No. 1 RB prospect says that though many schools are pursuing him, he has yet to find his favorite.
The tone of his response leads me to believe that despite heavy interest from USC and UCLA, the Los Angeles native doesn't think either of the big LA schools are a good fit.
He's a bit of a tweener prospect at running back, neither a pure spread/speed back, nor a sturdy between-the-tackles pounder. This I think contributes to his sense of not belonging.
Hitting the road for trips to LSU, Oklahoma, Florida and Arizona looks like it could be in Thomas' future this summer.
The wider he spans his recruitment, the longer I predict his commitment will take to firm up. Proximity, which sometimes makes the process easier, is not on his side.
Good luck to him.
DE Ray Drew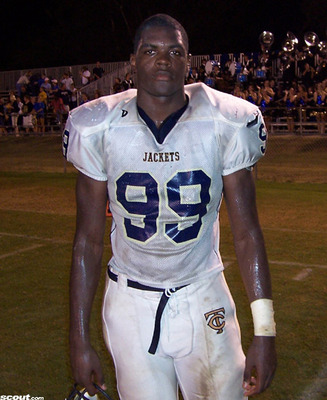 This one is a sure bet.
Ray Drew—whom I profiled in yesterday's recruiting update—is a defensive end out of south Georgia whose goal is to delay his commitment for as long as possible so that he knows he's making the right decision.
That may be harder than it sounds. Drew is on a week-long tour of the campuses of South Carolina, Tennessee, Clemson, and Auburn, and the returns have been positive from each.
Florida State, Georgia Tech and Georgia are also after the weak side end, who projects as a top three player at the position. And you know Alabama and Florida won't be too far from a player of his caliber.
With all those suitors after him, I think Drew will successfully make it to signing day before making a final decision. But a few one-night-stand commitments along the way can also be expected. Hey, we all lapse sometimes.
OT Watts Dantzler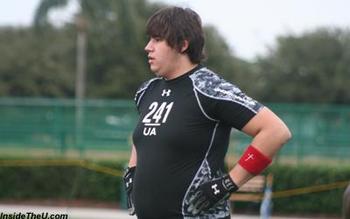 OT Watts Dantzler is another Georgia prospect who is enjoying the recruiting process too much to call it early.
He's the top offensive line target for at least three SEC schools—Georgia, Tennessee and Auburn are after him hard and Clemson, Alabama and Vanderbilt aren't far behind—which should lead to a fierce recruiting battle that goes until the last day.
Anyone who was watching Da'Rick Rogers' recruitment in the last cycle knows in this part of the country, it ain't over 'til it's over.
QB Kiehl Frazier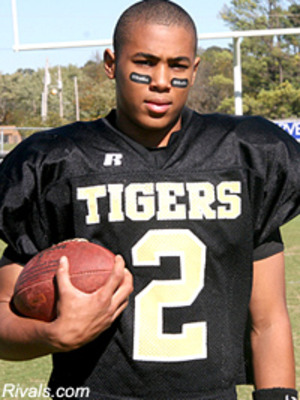 Fellow B/R writer Michael Pinto just put together a terrific article on each of Kiehl Frazier's 24 offers and whether he would (and should) commit to each.
Frazier, a top dual-threat prospect out of Arkansas, already seems to have his favorites—Arkansas, Auburn and Miami, with Michigan and Florida not too far away.
But the professional vibe I get from him and his father—who have put together a top-notch informational website—suggests to me that he'll be taking a methodical approach to his recruiting that could take up until Signing Day to complete.
DE Jermauria Rasco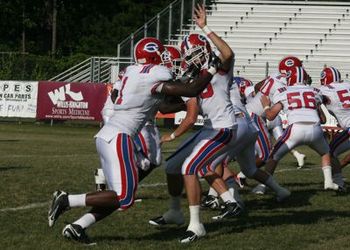 This is a risky call. Unlike many of these prospects and their lengthy lists of suitors, it looks like Rasco is close to being down to just two schools.
However, the battle between LSU, the in-state program of interest, and Texas, a top defensive recruiting staff, could rage well into next year.
The usual caveats about the Longhorns recruiting out-of-state kids apply. But take the examples of Ohio OLB Jordan Hicks and Arizona OT Christian Westerman as evidence that the face of Texas recruiting is changing.
The Longhorns are getting a little more patience with out-of-state prospects which they deem worth the wait. Thank Will Muschamp for instilling a little youthful energy.
Meanwhile, LSU has one of the country's top recruiting assistants on the Rasco case.
RB coach and recruiting coordinator Frank Wilson, a New Orleans native, has put the in-state recruiting talent on lockdown, and it's paid off with nine total commitments, many of which are ESPNU 150 watchlist players.
LSU and Texas are fielding arguably the two best recruiting classes at the moment. You can imagine Rasco is having a hard time giving his full commitment to either.
The winner of this battle will have deserved it. Here's guessing we won't know who that is until next February.
RB Malcolm Brown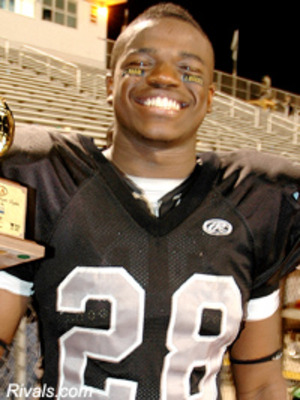 Despite rampant speculation, Malcolm Brown, a Cibolo, Texas, native, holds no favorites among the "who's who" of colleges recruiting him.
Texas is pulling in one direction, Alabama in another, Oklahoma in another, Georgia in another, Texas A&M in another, and Baylor in another.
If you were the next Adrian Peterson, with a boatload of offers and the goods to take a program to the national championship, would you rush your recruitment?
This one is going down to the wire.
Keep Reading