Giants Among Men: The Top 10 NBA Free Agents of 2010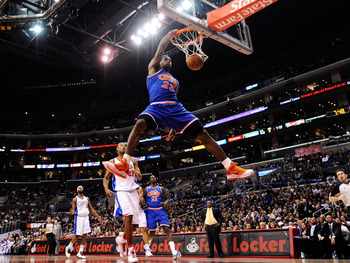 LeBron James. Dwayne Wade. Chris Bosh.
These three young men represent the top players of the 2003 draft. Each are so spectacular, they are arguably the best to do it at their position, respectively.
Shoot, LeBron is the best in the league.
As we look forward to the "Summer of LeBron," we must first relish in the spring of the King.
LeBron James won the Eastern Conference Player of the Month four straight times this season, six straight dating back to last year, before Wade won it for his spectacular play in the month of March.
But to think that James, Wade, and Bosh are the only three free agents in the market would be uninformed to say the least.
Kobe Bryant re-signed in LA for three more years last Thursday, taking his name off this list, but there are still many more stars that could be up for grabs in 2010.
Ray Allen, SG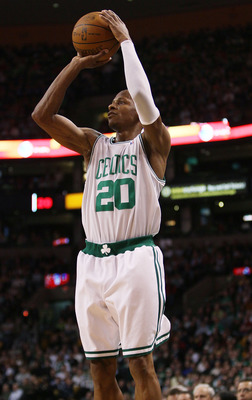 Star Power: Ray Allen was once a superstar, but now he's just a plain star.
Age Factor: There's no doubt that Allen is aging, and at 34 years old, his production is certainly slipping. A career 20.5 point per game scorer, Allen's scoring is slumping at a mere 16.2 points per.
How He Helps: Allen is one of the deadliest shooters in the NBA, and he has been for over a decade. As a 39.7 percent three-point shooter, Ray Allen is always a threat from the outside.
How He Hurts: Beyond declining in scoring, Allen's assists (2.7) and rebounds (3.2) are both less than his career averages by one each.
Teams that make the most sense: Minnesota, Sacramento, Boston
The Timberwolves are one of the worst teams in the league, arguably the worst, and maybe part of the problem is that they don't have a two-guard. Sure, Corey Brewer is listed and plays shooting guard for Minnesota but he's 6'9" and is more of a small forward than anything.
How Much He'll Cost: Then again, Ray Allen would have to be offered a ton of cash to become a part of the Timberwolves, which is something they have ($13-16 million projected). Even that may not be enough, he made $18.8 mil this season.
Team Two: The Sacramento Kings have $17-20 million to spend and could use a sharp-shooter for sure.
Team Three: Or, he could just stay in Boston and try to win one more with his fellow old men with the Celtics.
Rip Hamilton, SG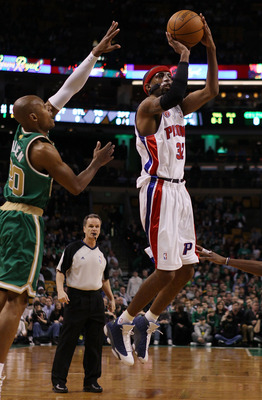 Star Power: Hamilton is a second-tier star, and really not the flashiest or most explosive players in the league. But still, he's a consistent player overall.
Age Factor: In his 10th year in the league, Rip Hamilton is still producing at a very similar level he has throughout his career. He will likely slow soon, but there aren't many signs of that yet.
How He Helps: Hamilton has a lethal jumper, especially when coming off screens. Plus, he's a quiet leader that has a small ego compared to players at his level.
How He Hurts: Hamilton's shooting percentages have gone down somewhat sharply this season to 40.9 (FG) and 29.7 (3PT).
Style/Teams that make the most sense: San Antonio, Oklahoma City Thunder
San Antonio would fit Hamilton's style of play, a slower set offense and would help them as a steady shooter. Plus, the Spurs love older players on the tail end of their career. Money-wise it won't work though.
Team Two: The Thunder have caught many basketball observer's eyes this season and Rip Hamilton could push them closer to a title chase. Currently, their starting two-guard is Thabo Sefolosha and he is only scheduled to make $3 million next season.
Hamilton would be a huge improvement and a third star to go along with Kevin Durant and Russell Westbrook. And the Thunder will be $10-13 million under the cap in 2010-11.
How Much He'll Cost: Rip will likely look for around $13 million, so OKC could work out for him.
Tracy McGrady, SF
Star Power: T-Mac isn't the star he once was, but he's been noticed once again in New York this season.
Age Factor: McGrady is getting older, he turns 31 in May, and his body has been through a multitude of injuries through the years.
How He Helps: T-Mac can still shoot well (9.8 points per) and he knows how to drop dimes from time to time too.
How He Hurts: He's just not a No. 1 option anymore, even though he still thinks so. He would work well as a No. 2 or even 3 option on a team, but not as the leading scoring threat.
Style/Teams that make the most sense: San Antonio, Philadelphia
The Spurs love older players, just love them. Especially ones that can shoot in crunch time and ones that will sacrifice in order to win a championship. T-Mac in San Antonio could make sense for both sides.
Team Two: Imagine T-Mac starting alongside Elton Brand, Andre Iguodala, and Samuel Dalembert. The 76ers would certainly get into the playoffs will all those guys, right? Although, they would need to move lots of salary space to make this happen.
How Much He'll Cost: McGrady has the biggest contract in the league this year at just over $23 million, and he's in for a shock when his next deal is inked. T-Mac will have to play for a fraction of that amount in 2010-11 if he still wants to play.
Shaquille O'Neal, C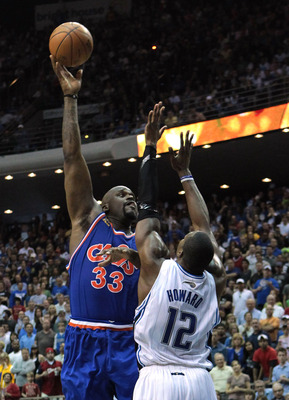 Star Power: Shaq is a big a star as they come, literally and figuratively. The Big Aristotle is one of the most excellent quotes in the history of the NBA. Shaq loves to be part of the community—in Miami he was part of the local police department.
Plus, everyone loves a giant—especially when his personality is so lovable.
Age Factor: The miles are unquestionably adding up on the Big Diesel, and even though his numbers are falling, the 38-year-old still balls like a beast.
How He Helps: O'Neal's game is, and always has been, built around strength. Superman is too big and strong for anyone in the Association. He can block out for rebounds or take it strong to the hole anytime he wants.
How He Hurts: The Big Shaqtus has slowed a few steps for sure. His 12 points per game are half of his career average (24.1) and Shaq is rebounding almost solely on the defensive end these days, pushing his board stats down 4.3 per as well.
Teams that make the most sense: Cleveland, Atlanta, Denver
If Shaq plays in 2010-11, he'll likely stay with the Cavs. Of course, that is if LeBron James is still in Cleveland. Who knows, if the Cavaliers win the championship this year maybe Shaq will finally retire.
Team Two: If the Hawks lose Johnson, they will be anywhere from $11 to $3 million under the cap and are in need of a big man that could complement Josh Smith.
Team Three: Almost everyone in the media says Denver is a big man away from really contending for a championship and Shaq could be it. Although, the Nuggets are already $14-17 million over the cap, so many changes would have to be made for this to happen.
How Much He'll Cost: Shaq is going to want a near-max deal that pays him close to the $21 million he makes this season, but he'll have to take a pay cut.
Joe Johnson, SG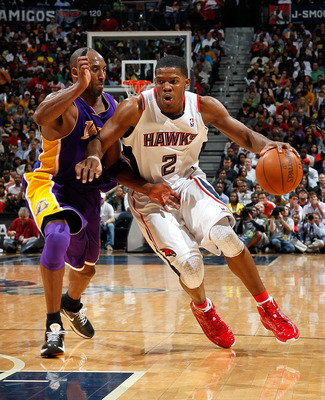 Star Power: Johnson is a second-tier star, but he could be the first option on many teams in the NBA.
Age Factor: Currently in his eighth year in the league, Johnson is still only 28 years old. Although he should play in the league for several more seasons, his production is steadily in decline over the last three years.
How He Helps: Joe Johnson is a 6'7" shooting guard, allowing him to be able to play the two or three spot. He is a solid shooter (44.3 percent career) and along with scoring well, Johnson drops almost five (4.5) dimes a game as well.
How He Hurts: Johnson shoots too many three-pointers (4.5 per) and his percentage isn't great from downtown (36.4 percent) this season.
Style/Teams that make the most sense: The Bulls are set to be around $20 million under the cap and they don't have a shooting guard on the roster in 2010-11. Johnson and Derrick Rose would make for a formidable duo in Chicago for years to come.
How Much He'll Cost: Johnson made just under $15 million this year, and he may be in for a smaller salary since he's aging.
Carlos Boozer, PF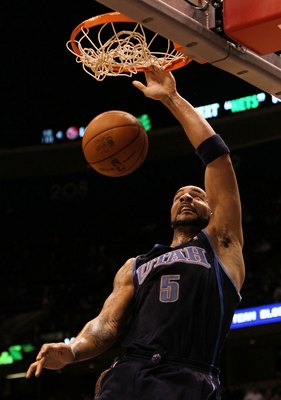 Star Power: Boozer is a quiet star, but that could be in part because he plays for the uber team-oriented Jazz.
Age Factor: In his seventh year in the league, Boozer is in the prime of his career and will be a wonderful power forward for whatever team he lands on.
How He Helps: Boozer is great in the block and his 11.3 rebounds per game shows dominance on the glass.
How He Hurts: He's a great player, but may never be spectacular. He has somewhat slow feet and could be a bit better on the defensive end.
Style/Teams that make the most sense: Minnesota, Milwaukee
Let's face it, the Timberwolves need help all over. Yes, they have Kevin Love, but Boozer would be a vast improvement over the young Love. Boozer and Al Jefferson would be a dominant force of big men and they could work with Jonny Flynn and other young players.
Team Two: The Bucks are without a starting-quality power forward and Boozer may blend well with Andrew Bogut.
How Much He'll Cost: Boozer will be looking for a raise, and should find it at around $15 million per year.
Amar'e Stoudemire, PF/C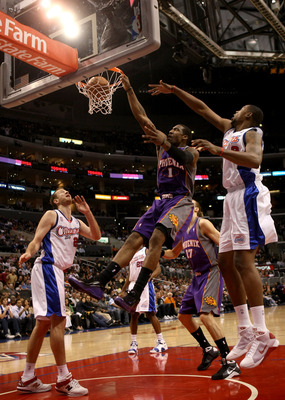 Star Power: Amar'e is a legit superstar in the NBA today, and his star power still seems like it's on the rise.
Age Factor: After seven years in the league, Amar'e is still only 28 years old and in the prime of his career. Stoudamire's points per game are higher this year (22.9) than his career average and he pulls down 8.8 rebounds per as well.
How He Helps: Amar'e is a monster in the NBA. He's at once too big and strong, and the next second he's too fast and athletic for any opponent to D-up.
How He Hurts: Amar'e's ego is distracting at times, his free throw percentage (77.3) leaves something to be desired, and he is an awful passer (-1.6 TO ratio).
Style/Teams that make the most sense: New York, New Jersey
I know, you're saying these teams are going after LeBron, but only one team can get the King.
For New York, Amar'e could play center alongside David Lee, making a frightening front court for the Knicks in the future.
Team Two: The Nets could put Amar'e next to the developing Brook Lopez and find a similarly terrifying duo to play with Devin Harris.
How Much He'll Cost: $18-22 million per season, a near-max or max deal.
Chris Bosh, PF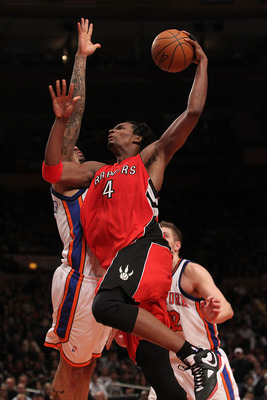 Star Power: Bosh is probably the quietest superstar in the NBA. The national media doesn't mention him much and he doesn't savor the limelight like Wade or LeBron.
Age Factor: Bosh is 26 years old, and proving to be a durable big man to say the least. Plus, he just continues to improve year-in and year-out, giving any basketball fan goosebumps.
How He Helps: Bosh is a strong face-up shooter, but can battle in the post as well. He can run the floor better than almost any big, and he crashes the boards really hard every night. Both his points (24) and rebounds (10.8) this year are career-highs for this still blossoming stud.
How He Hurts: Bosh is still a bit skinny at 230 pounds, but besides that he's a spectacular player.
Style/Teams that make the most sense: Phoenix, Houston, Toronto
When the Suns lose Amare', they will need to fill his presence with a new stellar big man. Bosh could fit well, especially if most of the rest of the team is still there (Nash mostly) and the Suns could make a run at a title.
Team Two: Houston has only one true power forward on the roster and Bosh with Trevor Ariza, Shane Battier, and Aaron Brooks would be a solid four of five starters. The Rockets would be vastly improved, especially if Yao Ming were to return to the league from foot problems.
Team Three: The rabid Raptors fans have made it clear before that Bosh wants to stay up North and who knows, maybe he will. It's the only team he's ever been with, and he is a huge fish in a small pond as far as superstar athletes are concerned in Canada.
How Much He'll Cost: Any team courting Bosh must realize he is worth huge money, likely a max deal.
Dwyane Wade, SG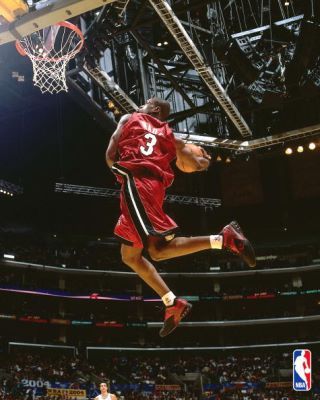 Star Power: Wade is a bona fide superstar in all aspects. He's relished the Miami nightlife for six years, has his own shoes, and is one of the most popular players in the NBA today.
Age Factor: Wade is a bit older than James at 28, but there's no doubt he's in the prime of his career and still improving. His numbers may be slightly down from a career-best season last year but he's steadily one of the best scorers in the game.
How He Helps: Wade can shoot lights out, and is super athletic when driving to the hole to bang an emphatic dunk on an opponent. Besides scoring, Wade helps his team with great passing (6.6 assists) and reliable rebounding (4.9).
How He Hurts: The two main knocks on Wade are his free throw (77.1) and three-point (28.9) shooting percentages. But really, it's difficult to find faults in Wade's game.
Style/Teams that make the most sense: New York, New Jersey, New Orleans
Like with LeBron only one team can get each of player, making the other a top candidate.
New York would love Wade if LeBron doesn't come to town. He has already proven in Miami that he can carry a team, or at least get them into the playoffs even if he's the only one worth anything.
Team Two: If the Nets can't get James, they'll naturally be in an all-out pursuit of Wade. Wade with Harris and Lopez would be exciting if nothing else, and the Nets would surely go from laughing stock of the league to conference contenders overnight.
Team Three: The Hornets would have to clear lots of cap space but can you imagine CP3 and D-Wade in the same backcourt together? Wow. Those two could just pass between one another, scoring at will as their three teammates wait on their half of the court to play defense.
How Much He'll Cost: Wade will earn a max contract, and he's earned it for sure.
LeBron James, SF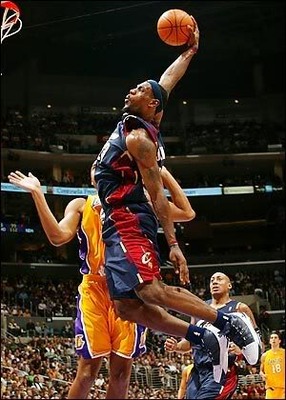 Star Power: LeBron is the King of basketball and the media. He shows up on commercials for insurance, sports drinks and even as a puppet in the famed Nike "LeBron and Kobe" adds. James is the guy all men want to be, the one all women want to be with.
He has that "it" factor that allows a certain select few athletes transcend other mediums to become a global icon.
Age Factor: The most important thing about LeBron's age is that he is so tremendous at such a young age. As his sixth year in the NBA comes to a close, James is still only 25 years old and only getting better.

How He Helps: How doesn't LeBron help a team win basketball games? Every single night he fills the stat line; from points (29.7) to rebounds (7.3), and assists (8.6), to steals (1.6), the King is the complete and total package.
His numerous awards show just how important LeBron is to his team.
How He Hurts: Okay, it's hard to find too many places to fault LeBron, but let's try. He ball-hogs way too much (so does any NBA superstar) and he takes too many shots some nights, acting as an overbearing piece of the Cavs offense.
Style/Teams that make the most sense: New York, New Jersey, Chicago
The Knicks will pursue him as hard as any team, and they have a lot to offer. Any 25-year-old would die to live in New York, let alone be the sports King. And what a palace to call home in the storied Madison Square Garden.
Team Two: New Jersey has a new owner that wants to throw around copious amounts of money to build a winner. Plus, LeBron's friend Jay-Z is still part owner and the team will be moving to Brooklyn soon, meaning he would still be in New York.
Team Three: A new 23 in Chicago? Okay, so LeBron said he will change his jersey number to six to honor Jordan, but maybe there will be a new King in the Windy City. LeBron, Rose, and whoever else they have next year will be good enough to threaten in the East without a doubt.
How Much He'll Cost: Simple, Max Deal.
What does the future hold?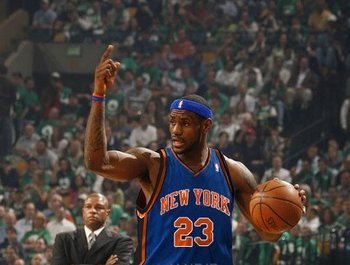 How many of these players will move? How many will go to the teams that were discussed here?
No one can say for sure, but the NBA landscape will look a lot different come this time next year.
That is, if there is NBA basketball next year.
The league is coming closer and closer to having it's first stoppage in play since 1999, and it would be a damn shame if it happened again.
If there is basketball, James, Wade and Bosh, players that only signed three year deals in 2007 to maximize money now, might see that plan backfire. Overall, almost every player that is playing the market will have to be ready for a pay cut as the salary cap will decrease for the first time in almost two decades next season.
Bron in NY? Wade a Net?
We'll all just have to wait and see what the future brings.
Rich Kurtzman is a Colorado State University Alumnus and a freelance journalist. Along with being the Denver Nuggets FC here on B/R, Kurtzman is the Denver Broncos FC with NFLTouchdown.com, the CSU Rams Examiner for examiner.com and a contributor with Colorado Sports Desk.
You can follow Rich on twitter here twitter.com/richkurt!
Keep Reading

Miami Heat: Like this team?