The All-Motorsport Power Rankings: No. 57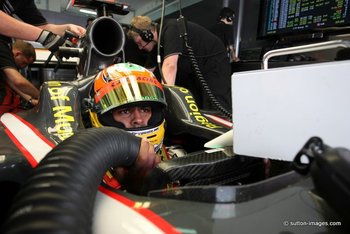 As America retreated to its dinner tables for the Easter weekend, it was European racing that took centre stage...but in Asia.
Save for the Truck and Nationwide series, whose teams obviously aren't good enough to be given national holidays off, American racing took a break.
Formula One looked set for a repeat of last year's Malaysian wash out (though Kimi was too busy to reprise his Choc Ice routine), and qualifying more than lived up to that billing as a deluge brought out the red flag.
The race was rather a damp squib, or rather it wasn't...
And that was the problem.
Ferrari only livened up Formula One 2010's one-stop-and-hold-on-until-the-end colours, between Alonso's retirement and a timely broadcast from Rob 'beeeeeeautiful' Smedley.
But as Formula One got boring again, rallying tried to step into the breach as exciting, edgy, controversial racing.
And failed.
15. Barber Motorsports Park (Another Track)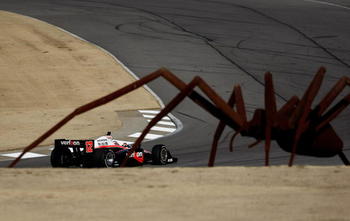 So, like golf, it'll be slow and boring, and there won't be much overtaking (or playing through).
Unlike golf, though, every accident won't be followed by the driver checking themselves into a sex addiction clinic.
14. Jarno Trulli (Formula One)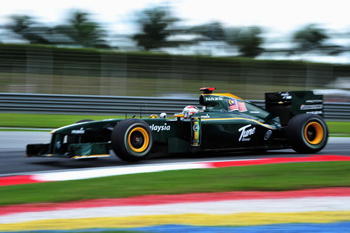 Lotus wanted to stay on track for as long as possible in front of Malaysian supporters Proton.
Yep, nothing says 'Proton' like crawling round the track at a snail's pace, or eight laps behind.
13. Chris Atkinson (Rallying)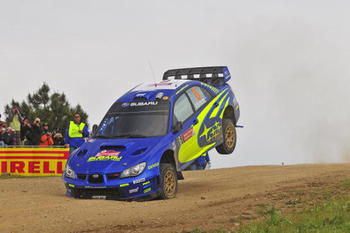 12. Ken Anderson (Spam)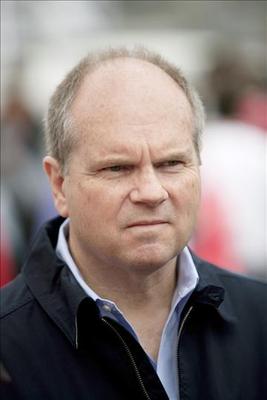 USF1 have, finally, officially been wound up.
Anderson apparently emailed any remaining staff telling them they no longer have jobs.
For many employees, however, Anderson's output may have appeared as 'Junk.'
11. Jaime Alguersuari (Formula One)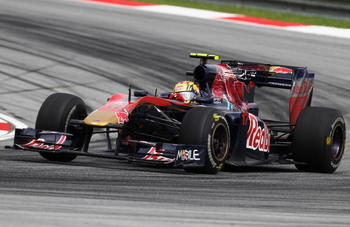 Jaime says he has Michael Schumacher to thank for giving him the skills to claim his first ever F1 points.
Well, Schumacher has to do some good this year.
10. Jorge Lorenzo (Moto GP)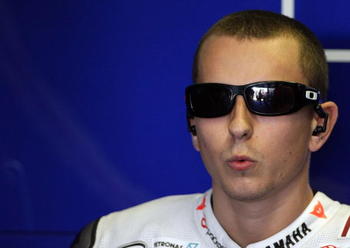 He says he's not 100-percent fit for the start of season.
Since when has Jorge Lorenzo EVER been 100 percent fit...or even intact.
9. Mikko Hirvonen (WRC)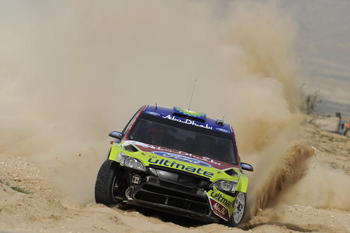 8. Dr. Wolfgang Ullrich (Le Mans Series)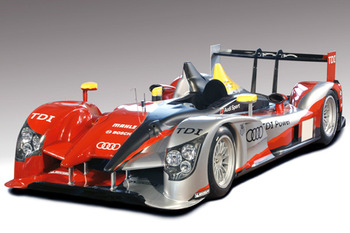 The Audi R15 'plus'...
'Plus what?' I hear you ask.
A terrible paint job!
Picture: Audi Motorsport
7. Nico Rosberg (F1)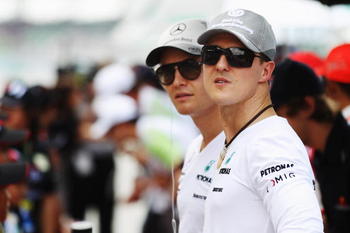 Three races in and, having beaten Michael Schumacher in every race, Nico finally gets a hat.
6. Kimi Raikkonen (WRC)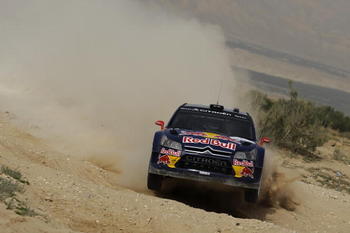 Finish! Finnish! Points!
I guess the Kimi Retirement Sweepstakes rolls over to the next rally!
5. Mark Webber (Formula One)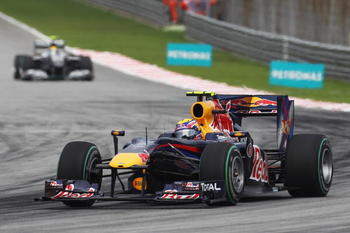 "My Q2 lap on intermediate tyres was a bit of a three-point-turn round Pedro de la Rosa," Webber said in an article on The Checkered Flag.
OK. I'll admit it...I don't understand that.
4. Kevin Harvick (NASCAR)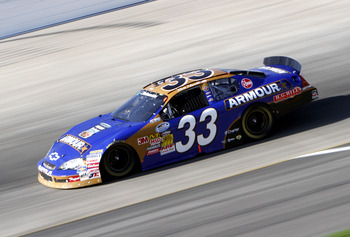 Now, just win a goddamn Cup race.
3. Lewis Hamilton (F1)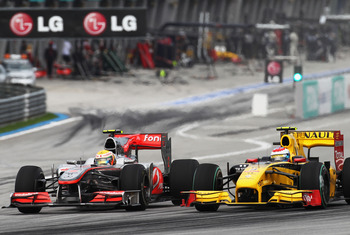 SERPENTINE!
In the heat of battle Lewis confuses a Russian with an alligator and takes evasive action.
2. Sebastien Loeb (WRC)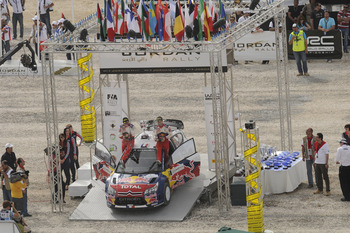 1. Sebastian Vettel (Formula One)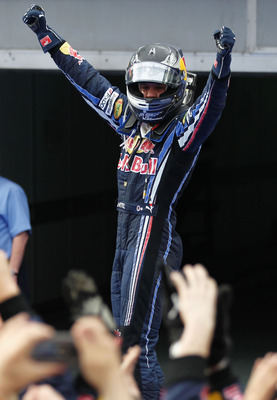 Keep Reading