UFC Fighters Putting UK MMA on the Map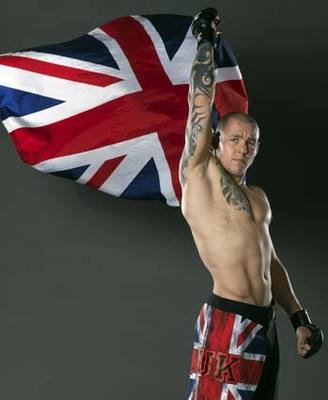 The growth of MMA over the last few years has been huge.
Outside the traditional MMA hotbeds of Brazil and North America, nowhere has seen as much growth in terms of fighters, fans, and knowledge, as the UK.
MMA is finally getting covered by mainstream media and the UFC has a TV deal on a major network. This is of course, on the back of the UFC's repeated visits to the UK, to host live events.
But for me, the real evidence in the growth of MMA, is in the success of the fighters and how well some of the UK based talent is performing.
The UK now has three TUF season winners, has had a fighter challenge for a UFC title and has some of the most respected MMA gyms in the world.
So lets take a closer look at the guys who are carrying this growth and have had, or are having, a big impact on MMA in the UK.
Ross Pearson
The Ultimate Fighter Season Nine Winner, Ross Pearson, has not looked back since leaving the TUF house.
One of the stars of the show, the Sunderland native, used his determined character and solid fighting skills to earn respect in the house.
Having won the show in impressive fashion, Pearson made the jump to the Team Rough House gym and has shown continued improvement ever since.
With a recent win over Dennis Siver at UFC Fight Night 21, Pearson advanced to 3-0 in the UFC and continued to look very impressive using technical striking to earn a unanimous decision win over the German.
In a Lightweight division desperate for new talent, Pearson should expect a tough opponent in his next fight, with a win placing him right in the title mix.
At only 25-years-old, the future looks very bright for Pearson, who is most definitely one of the new shining lights in UK MMA.
Michael Bisping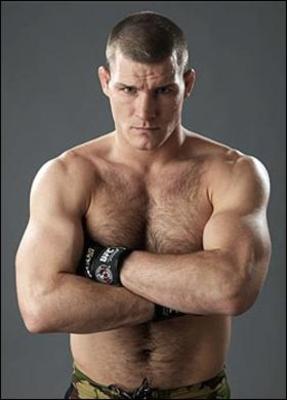 Michael Bisping is one of the most divisive figures in MMA.
He is like Marmite, you either love him or hate him, most seem to hate him.
However, if you put personal opinions aside, then you have to acknowledge Bisping's significance in the growth of UK MMA.
The Ultimate Fighter Season Three winner, Bisping has had a pretty solid run since joining the UFC and has headlined a number of the UK cards, whilst being the face of the sport in the UK for some time.
The Wolfslair fighter stands at 18-3 in his career and at 8-3 in the UFC.
When you consider his only decisive loss was his KO at the hands of Dan Henderson at UFC 100, then his UFC career gets better.
Coming off a recent close decision loss to Wanderlei Silva at UFC 110, Bisping is not wasting anytime in getting back in the Octagon.
He faces Dan Miller at UFC 114 in what should be a very even fight in the Middleweight Division.
Dan Hardy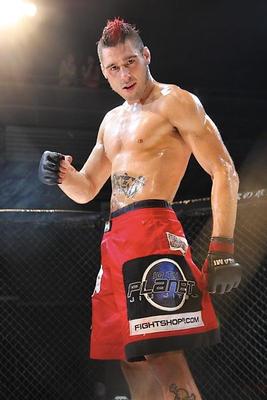 Say what you want about "The Outlaw," but there is no denying that at UFC 111, Dan Hardy proved that he is one of the UFC's top contenders in the Welterweight Division.
His title shot against GSP was a hugely significant moment for both Hardy and MMA in the UK, as he was the first British fighter to challenge for a UFC title.
Despite losing, Hardy showed great desire and will to never give in, as he went five rounds with the Champion.
Likely coming too soon in his career, Hardy's loss to GSP, showed that he still has a way to go before he reaches the top.
However, the fight did show that Dan Hardy is for real and will be a fixture at the upper end of the UFC Welterweight Division for some time.
Now at 4-1 in the UFC, the key for Hardy's future is that he learns from the GSP fight and bounces back, better then ever.
Paul Daley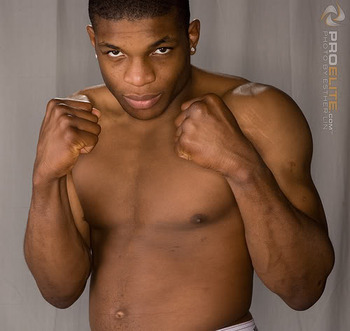 Paul Daley has been nothing but explosive since entering the UFC and has more then lived up to his ring name "Semtex."
Blasting through Martin Kampmann in his debut at UFC 103, Daley has since added to that win with another crushing KO victory at UFC 108 over highly regarded young prospect, Dustin Hazelett.
Those two victories have taken his career totals to 23-8-2 and into a career defining moment as he is set to face top contender Josh Koscheck at UFC 113.
The winner of that fight is being tipped as the next contender to face current Welterweight Champion Georges St.Pierre.
With huge KO power, Daley is a tough test for any fighter in the UFC.
Combine that with a huge amount of experience for a 27-year-old fighter and an underrated ground game, and you have yourself one of the top contenders in the Welterweight Division.
Terry Etim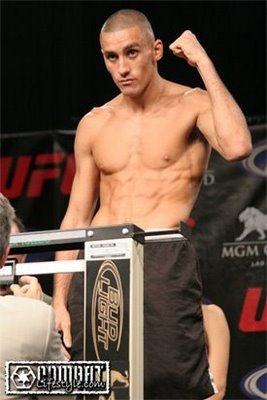 Terry Etim is one of the fast rising young talents emerging from the UK.
Currently riding a four fight win streak, Etim will finally be on the main card at UFC 112, as he faces Rafeal Dos Anjos.
Having won three submission of the night bonuses in a 5-2 UFC career, Etim is always in entertaining fights.
Saturday night could be the night that Etim finally announces himself to casual fans.
Fighting out of the Kaoborn Team in Liverpool, Etim now trains will fellow UK UFC fighters Paul Taylor and Paul Kelly and is a noticeably improving fighter.
At only 24-years-old, Terry Etim will be right at the forefront of the UK MMA scene for some time.
Nick Osipczak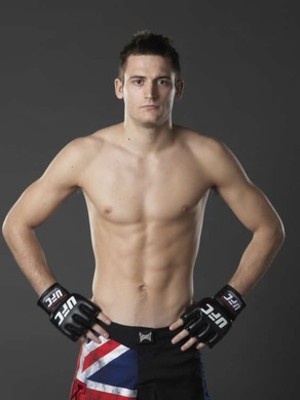 The Ultimate Fighter Season Nine fighter, Nick Osipczak, has developed and grown as a UFC fighter since the show.
Also set to appear on the UFC 112 card, along with Terry Etim, Osipczak has looked solid in his two UFC outings to date.
A submission win at the TUF Nine finale and a good TKO win at UFC 105 over Matt Riddle.
Following Ross Pearson to Team Rough House, Osipczak has aligned himself with one of the top UK camps.
Training with Dan Hardy and Paul Daley will certainly help this young fighter become a threat in the division and combine his slick submissions with an improving striking game.
Win or lose on Saturday in his fight with Rick Story, Osipczak looks set to continue his development in the deep UFC Welterweight Division.
John Hathaway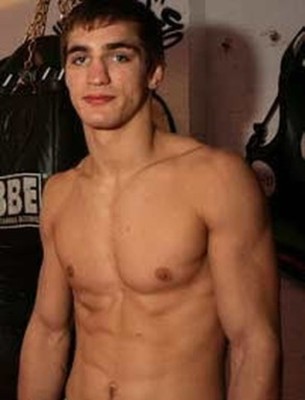 Being from the UK, John Hathaway is easily the most exciting prospect in the UFC at the moment.
At 12-0 in his career, Hathaway has looked great in the UFC, winning most recently over fellow Brit Paul Taylor at UFC 105.
Reportedly set to face Diego Sanchez at UFC 114, Hathaway could be in for a big year should he pull the upset and defeat the "Nightmare."
Regardless of the outcome of that fight, Hathaway will be the future of UK MMA, he is only 21-years-old and has all the time in the world to improve as a fighter.
Andre Winner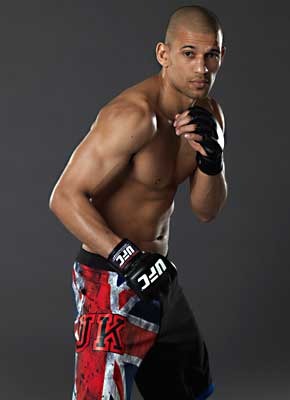 Another Ultimate Fighter Season Nine alumni, Andre Winner, showed on the show that he had the tools to be a success by losing the final in a close fight with Ross Pearson.
Since then, Winner has won his two fights in the UFC, with his most recent being at Ultimate Fight Night 21 over Rafaello Oliveira.
A big sized Lightweight with KO power,(see his KO of Delgado at UFC 105 for evidence,) Winner looks a good bet to be a success in the UFC.
Another fighter now training at Team Rough House, Winner could well follow Pearson into contention in the Lightweight Division, should he win a few more fights.
Keep Reading