2010 NFL Mock Draft: San Francisco 49ers Seven-Round 4.0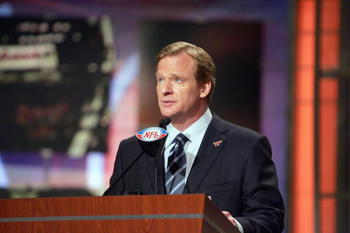 In this slideshow I will try to predict where the San Francisco 49ers will go with all nine of the picks that they own over seven rounds.
This fourth version also includes the recently awarded compensatory pick in the sixth round.
The team needs to add a RT, a couple of DBs, and a return man. These things will be taken into account as I make my list.
Round One, pick 13 overall: Joe Haden, CB (Florida)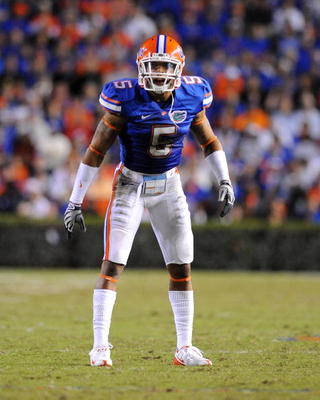 Haden had a better showing at his pro day than at the Combine. This may have caused the Browns to take him at seven, but their acquisition of Sheldon Brown will let them address another area in the first round.
Nate Clements is getting older, and Shawntae Spencer is not a No. 1 CB, so Haden would be a welcome addition to the team.
Round One, pick 17 overall: Earl Thomas, S (Texas)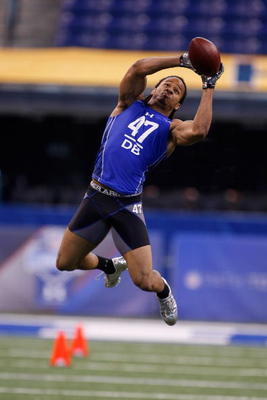 At this pick, I think that either Earl Thomas or Mike Iupati will be here, and the Niners take whichever one is left.
Thomas has great coverage skills for a safety and will be a good contrast to hard-hitting Dashon Goldson.
Round Two, pick 49 overall: Vladimir Ducasse, OG/OT (UMass)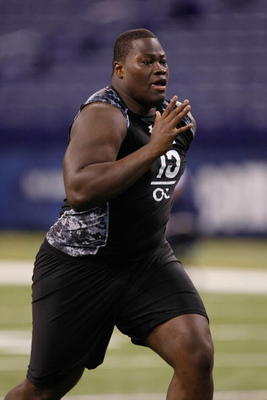 If there is no value in the first round at offensive tackle, the 49ers will take care of their secondary and look to Ducasse to fill their hole at RT.
Ducasse went to a small school but started for three years at LT. He is still a little bit raw but has the size and skills to be a solid offensive lineman.
Round Three, pick 79 overall: Jordan Shipley, WR (Texas)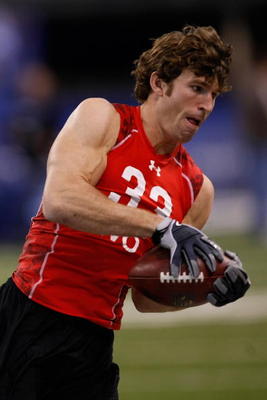 Shipley is a reliable receiver with good hands that would fit perfectly in the slot. Paired with Michael Crabtree, Josh Morgan, and Vernon Davis, the Niners would have a formidable young receiving corps.
He would also be an asset to the team as a kick returner. The 49ers would go from having no kick/punt returners to having both Shipley and Joe Haden to help in the return game, as well as Earl Thomas, who can fill in as a return man also.
Round Four, pick 113 overall: Ciron Black, OG/OT (LSU)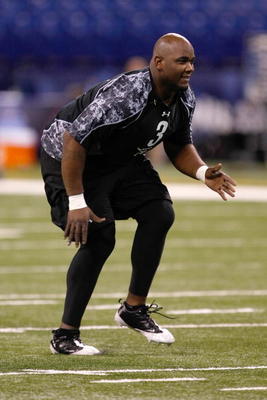 Ciron Black started 53 games at left tackle for LSU, and if he had entered the draft last year, he would have likely been a second round pick. A poor senior season has made his stock fall, and he ends up here in the fourth round.
With both Black and second-round pick Ducasse, the Niners can let the two compete for the RT spot, and the other one becomes a future replacement for David Baas at guard.
Round Five, pick 145 overall: Myron Lewis, CB (Vanderbilt)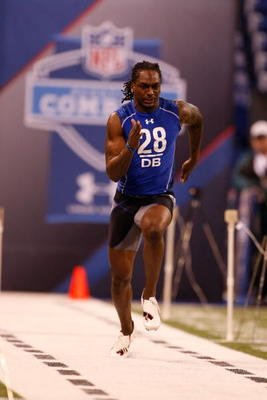 This is the same pick I had in the last mock despite having San Francisco take Joe Haden in the first round.
Walt Harris is gone, Dre' Bly is gone, Nate Clements is getting older, and Tarell Brown has yet to prove he can play. The Niners need to add DB depth, and Lewis has good size and speed to play in the NFL (6'2", 4.42 40).
Round Six, pick 182 overall: Clifton Geathers, DE (South Carolina)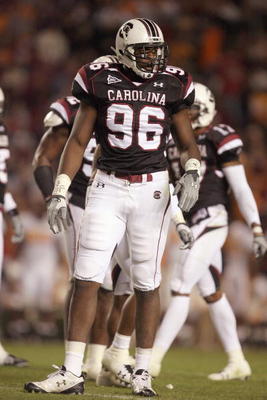 Geathers is one of my favorite draft prospects from a value standpoint. He has all of the physical tools to be a great DE but has never put things together.
With the right coaching, this 6'8", 299-lb. player could someday be on a list of all-time draft steals.
Round Six, pick 206 overall: Adrian Tracy, OLB (William & Mary)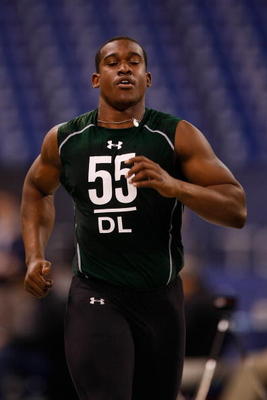 Tracy recorded 12 sacks in his senior season at William & Mary and is projected to move to OLB. Mike Singletary attended the William & Mary pro day, and it was likely to get a look at Tracy.
Round Seven, pick 224 overall: Stafon Johnson, RB (USC)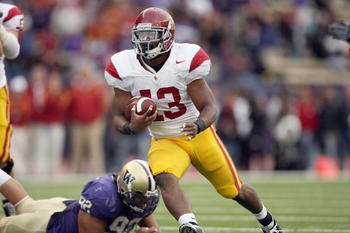 Stafon Johnson is more of a power back and could help in short yardage situations. He would not be a sure thing to make the team but could be on the practice squad as an insurance policy.
Keep Reading

San Francisco 49ers: Like this team?