Somebody Explain Purpose Of Instant Replay When They Still Get It WRONG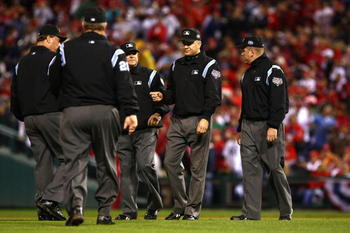 I know it's only the second game of the season, but there's a reason there are jokes about officials and umps being blind.
The same rings true in Major League Baseball in 2010, as witnessed in the Astros-Giants game Tuesday night.
At Minute Maid Park, the umps made the wrong call, not just once, but twice—getting the call wrong again, even after reviewing it on tape.
Houston, We Have A Problem...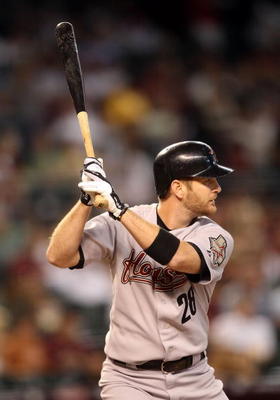 Houston's Jeff Keppinger is standing at second base with a perplexed look on his face; that's because he just got screwed out of a home-run, even after being reviewed by officials.
(As a side note, I couldn't find an image from Tuesday night's game at Minute Maid Park, but once I find one I will update this photo).
My question is this: why in the world do we even have instant replay in ANY sport when they continue to get the calls WRONG, even upon watching video?
This "inconclusive evidence" in the review process is absolute BS; and the Astros were completely screwed out of a home run on Tuesday night against the Giants.
Until the umps on the field learn to get the calls right even AFTER looking at a video review, there's no need to even have it.
All it does is piss me off even more as a fan when I see evidence overturning the umps' call, yet the call stands...
Plenty of Season Remaining, Many Reviews to be Made...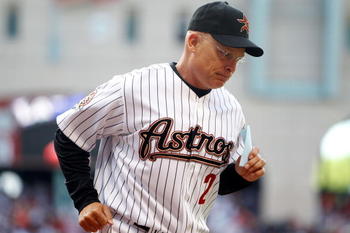 So, where do we go from here?
Hopefully, only up; but you never know with MLB umpires.
One thing is certain: Keppinger's blast was a homer, and there's no reason for it to have ever been called a double...
*****
Denton Ramsey may be reached via email at denton.ramsey@gmail.com
Keep Reading

Houston Astros: Like this team?