5 Reasons Why John Cena Will Eventually Turn Heel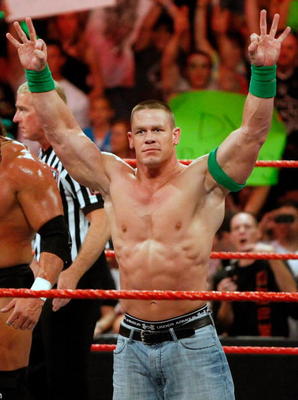 John Cena one of the most controversial wrestlers ever. People have different opinons on him some love him some hate him but john cena equals two things money and ratings. I'm a huge John Cena Fan and I will admit his character is stale but in this article I will give 5 reasons why John Cena will turn heel.
5. Fans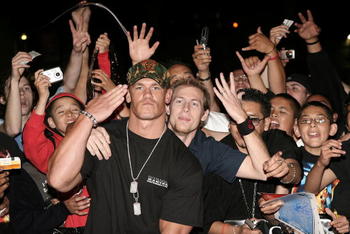 c'mon we all know he hears the boos. Sometimes it seems he likes when people boo him he likes that because all of you that are booing him are having a good time and enjoying his match. We all know some people will hate john cena no matter what he does. When he does get the green light to turn heel I think he will get some fans back. In a interview they asked if he will ever turn back heel,'' he said if the opportunity came along he would love to.'' Also he proably do it for the older fans that boo him and I think he proably wanted to this for the longest time.
4. Refreshing Storylines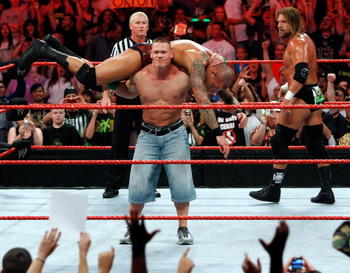 Personally I would like to see John Cena go to smackdown because john cena really has nobody else to feud with on raw but if he stays on raw just to compete with weak ass tna for ratings then a heel turn is a must, but if he went to smackdown and feud with people like cm punk or rey mysterio or my personal favorite Undertaker. This would make his fueds even better. He could be like CM Punk and start a heel group with chad or kane or someone like that. One thing that will also improve that people hate about John Cena is his promos I think they will be entertaning because look what happened to batista his promos got super entertaning, but lets face it John Cena is not talking, its the script they give him. Hopefully they let cena just be him which is a entertaing guy. Look from late 2002 to late 2006 he was very funny because they let him be him. JohnCena every now then cuts good promos but most of time he's been reading off a script Lets face it John Cena is like Hulk Hogan in alot of ways hulk was also appealing to kids with '' eat your vitamins brother'' and stuff like that but from videos people did boo hulk hogan but wwe or wwf was taped back then so they edited out where it sounded like cheers.
3. His Matches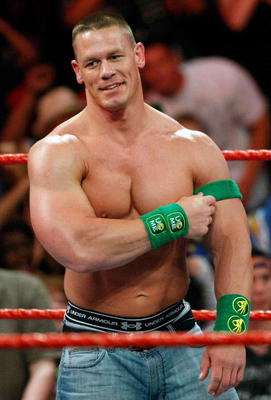 John Cena does put on good matches. I guess the thing that people hate about John Cena from what I read from articles is that the factin every match John Cena overcomes the odds and he acts like superman. Ok but in 2009 John Cena lost a ton of matches and 2008. The only time that happened was in 2007 and that was because who would be a good champion at the time everyone was hurt. Well one thing that makes John Cena matches so great to me is storytelling. With John Cena heel his matches would be more entertaining and can you imagine the crowd reactions and how the fans would react. This would be insane.
2. His heel turn equals even more ratings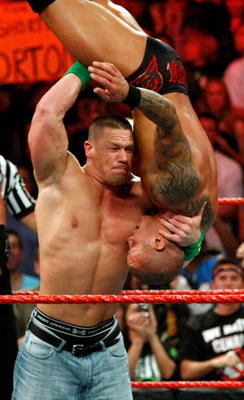 When John Cena turns heel it would be one of the biggest ratings wwe has gotten in a while. I can see a bunch of kids with ''why john cena ''signs everywhere. People wanting to see what his new gimmick which i think is going to give be a type gimmick like how the rock did his. Which is no more smiles, no more soluting, no mr nice guy. I hope were going to get a tv pg badass cena.
1. Money
Vince Mchmahon is all about money so this will give him just that. Actually people will like john cena even more. Merchandise sales my take hit from all this but they will eventually pick back up.This would be the biggest heel turn since hulk hogan. This will make the wwe even better in the pg era and thats my 5 reasons.
Keep Reading