Three Key Factors The Chicago Blackhawks Need To Get Far In NHL Playoffs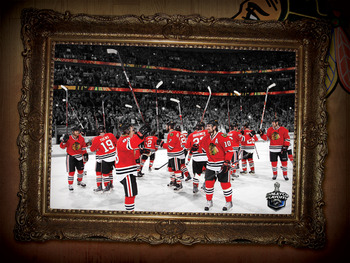 The Chicago Blackhawks have had their best season since the 1992-93 season where they finished with 106 points.
Although they have spent much of the season in first in the Central Division and clinched it for the first time in years, they still have had some problems they need to improve throughout the season.
Last season, they had their furthest playoff run since the 1994-95 season.
This year, they have increasingly improved, but like every team in the league, they need to fix some issues in order to win Lord Stanley's cup.
Key Number Three: Power Play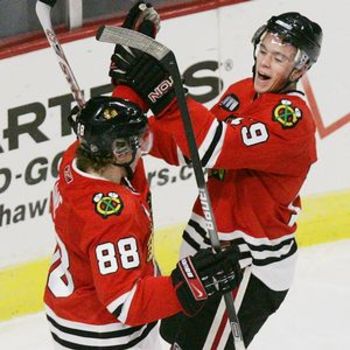 Jonathan Toews. Patrick Kane. Marian Hossa. Brent Seabrook. Duncan Keith. Do these names sound familiar to you?
Why yes, all five of these names were on the 2010 Olympic hockey team for their respective countries. Each of these players can make a case for why they are one of the elite players at the game.
Also, all these players are on the Blackhawks' power play unit.
You would think that this would result in a successful power play group with such talent. Well, think again.
Chicago is ranked 16th in power play percentage with 18 percent.
For a team like Toronto or Florida who doesn't have any top elite players, this number would be impressive, but on a Chicago team with as much talent as they have, it isn't.
Hopefully, they can come together and find a way to score on the man advantage.
Key Number Two: Line Chemistry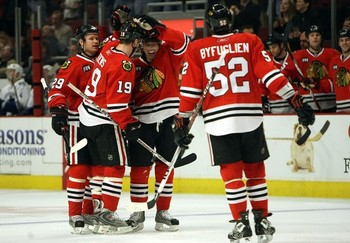 Throughout the season, Coach Quenneville has been shuffling the lines in order to get chemistry with his players.
The team lines would be great in one bunch of games, and dead in another.
Chicago Blackhawks' captain Jonathan Toews has seen most of his time playing with Patrick Kane and Troy Brouwer.
At other times, he would occasionally see Patrick Sharp on the line with Hossa. Spending most of the season with Patrick Kane, the last couple of games the pair have spent time apart from each other, moving on different lines.
Lately, Toews has been playing with Hossa and Sharp, while Kane has been playing with Brouwer and Fraser.
The chemistry of the Blackhawks hasn't stopped them from winning the number of games they have, but sometimes, it has prevented them from scoring.
Come playoff time, the players need to keep the chemistry going that they have now.
Key Number One: Goaltending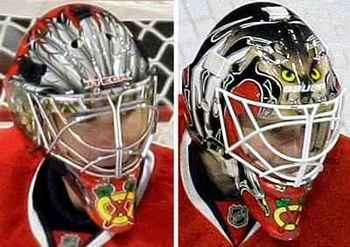 The whole season—and even before the season started—all everybody has been talking about with Chicago was the goalie controversy.
Before the start of the season, worries were put on how the Blackhawks would deal without their number one goalie, Nikolai Khabibulin.
The Blackhawks were left with Antti Niemi and Cristobal Huet, wondering which would step up to claim the number one spot.
All throughout the season, both goalies have been somewhat sharing the top job.
Although Huet has had more playing time, with 48 games played, while Niemi only has had 35, Niemi has the better overall stats.
Yes, Huet has more wins with 26 compared to 23, but he also has more losses, with 14 compared to 7.
Niemi also has a better GAA with 2.16 and SV% with .915, while Huet has a 2.50 GAA and .895 SV%.
The key factor here is not specifically to improve the goaltending—although that wouldn't hurt—it is the question: Who is going to start for the Blackhawks in the Playoffs?
According to the stats, the obvious aswer is Antti Niemi, but the main concern with Niemi is that he has no playoff experience.
On the other hand, Huet has had playoff experience with the Canadiens, Capitals, and Blackhawks, though with each has been losing efforts.
-MY CHOICE-
If I had the power to choose who the Blackhawks started in the playoffs, my choice would be Antti Niemi.
Even with no NHL playoff experience, he has had the better regular season stats and play.
But I wouldn't be all too shocked to see Cristobal Huet as the starter for the Chicago Blackhawks either.
It all rests in Couch Q's hands now.
Keep Reading

Chicago Blackhawks: Like this team?