Five Reactions to the Oakland Athletics' Roster Selections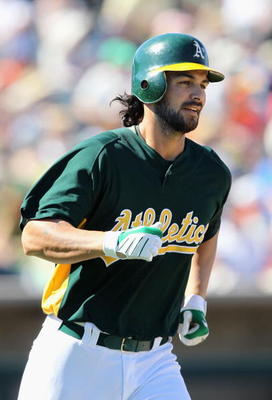 With Opening Day now behind us, rosters for the season are now set.
The A's finalized their 25-man roster two days ago. I didn't agree with everything they did, but overall, they did a strong job of picking the best players.
What follows are five reactions I had to specific moves.
Happy baseball season! Let's enjoy the game!
Why Tyson Ross?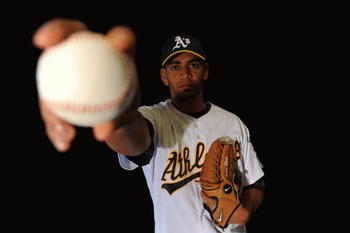 I like Tyson Ross, who the A's picked to be one of the relievers, but there are three problems with selecting him:
1.) He hasn't pitched above Double—A, why rush him?
2.) He was a starter in the minors, and was good at that, why make him a reliever?
3.) If you're going to go off the 40—man roster to pick someone, pick Mike Benacka, who had a stellar year between Double-A and Triple-A, has less risk, and is more proven over Ross.
Jerry Blevins Over Brad Kilby?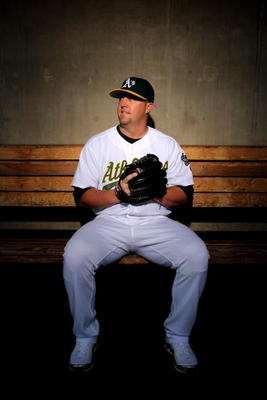 Brad Kilby had a monster September with the A's last year, posting a sub—1.0 ERA and striking out 20 batters in 17 innings.
His reward? A return to Triple-A in favor of Jerry Blevins, a useful pitcher, but nowhere near as good as Kilby.
Blevins' Triple—A ERA was nearly double that of Kilby's last year.
Nice Job with the Rotation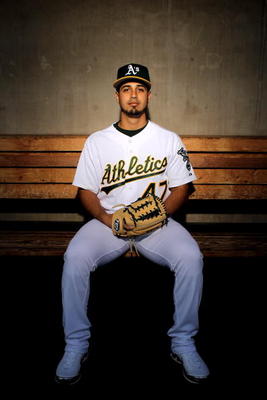 I was worried that the A's would pick Trevor Cahill (5.33 FIP in 2009) over Gio Gonzalez (4.47 FIP in 2009) for the fifth starter's slot.
An injury to Cahill late in the spring ultimately swung the battle in Gonzalez's favor. I don't expect him to relinquish that rotation spot for many years.
As for Cahill, here's hoping he heals quickly, refines his curve in Triple—A, and is ready to replace one of the veteran starters in case of injury or a summertime trade. I still have high hopes.
Interesting Bench Selections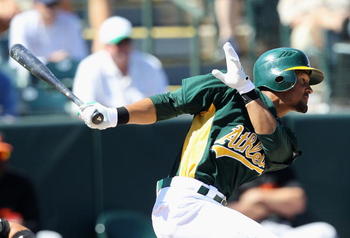 I'm thrilled that Eric Patterson made the roster. Gabe Gross and Adam Rosales deserved to make it as well.
Beyond that, I'm not sure what to think.
Jake Fox, who has a nice bat but no glove at all, made the roster as a catcher! A position he hasn't played much in recent years. The A's have Landon Powell, a switch—hitting, better defensive version of Fox, yet they kept Fox.
The weirdness doesn't end there. Fox's presence at catcher, rather than DH, seemingly opened the DH slot for Jack Cust, but the A's cut Cust and went a different direction, putting Eric Chavez at DH and keeping Travis Buck around. Neither Chavez nor Buck has produced much at the plate in a couple of years.
That's not to say that I hate the moves. Fox, Chavez, and Buck all potentially have their uses, Cust has a whole lot of problems, and Powell isn't perfect. I just find it decidedly odd. We'll have to see if the Fox at catcher/Chavez at DH/Buck on the roster thing holds up for long, or if it's just a quick flash—in—the—pan experiment.
There Aren't Any Glaring Issues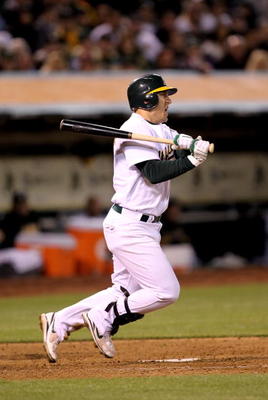 The issues I've brought up are issues, but it's just a question of two relievers (likely to be bumped to the minors later in April, when some injured pitchers come off the DL), the backup catcher slot to a catcher who plays pretty much every day, and which aging, faulty lefty hitter will DH.
The A's didn't screw up the fifth—starter competition, they gave Cliff Pennington and Daric Barton shots to prove themselves, and in general, they didn't do anything idiotic.
Here's hoping it all works out!
Keep Reading

Oakland Athletics: Like this team?