Iowa Basketball: 12 Possible Candidates for Fran McCaffery Assistants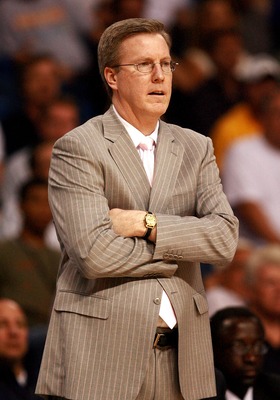 On Monday, March 29 2010, Fran McCaffery became the 22nd head coach of Iowa men's basketball.
McCaffery came to Iowa after a successful five-year stint as head coach at Siena. He has a ton of coaching experience, recruiting knowledge, and enthusiasm for his players and the game, all of which are vital components to helping rebuild a down-but-not-out Iowa basketball program.
Now that McCaffery is at the helm, it is important for him to pick the right supporting staff. In order to rebuild the Iowa program into the once-proud and vibrant program it once was, he will need help.
Luckily, there are no shortage of candidates being tossed around on Hawkeye message boards.
During his introductory press conference, McCaffery mentioned several former Hawkeye players. In his reminiscing, he eluded to possibly including a former Hawkeye or two on his staff. Then, in a recent interview with the Cedar Rapids Gazette, he was asked about who he might consider.
"There are a lot of times you'll say you want a former player on your staff, and there really are one or two or three potential candidates that make sense," McCaffery told the Gazette. "We have a lot that want it that really make sense. I expected it to be shorter, much smaller. Here at Iowa, the thing I'm coming to grips with is it's actually a longer list than I thought it would be, which would make it more complicated to eventually end up with one name."
In addition to the plethora of former players, McCaffery also has a few of his own assistants to choose from. That's also not to mention a couple of other options that some might not even know exist.
In the interest of due diligence, here is a look at 12 possible candidates for the open assistant coaching position under Fran McCaffery at Iowa.
Mitch Buonaguro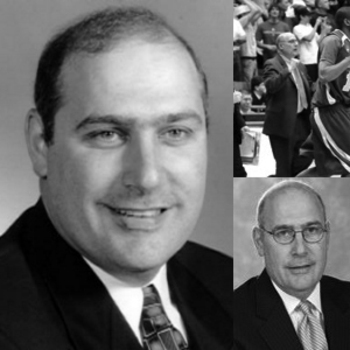 According to his Siena bio, Buonaguro is widely regarded as one of the most experienced and respected assistant coaches in the country.
He has over 30 years of coaching experience, both as an assistant and head coach.
He spent the last five seasons with McCaffery at Siena. If Siena does not approach Buonaguro to be the next head coach, McCaffery will surely bring him on board at Iowa.
Jess Settles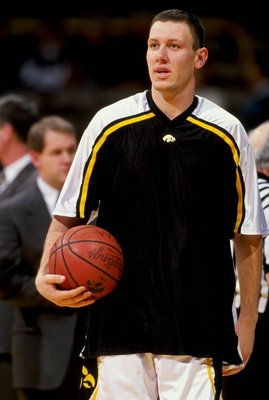 Among all of the former Hawkeye players mentioned as a possible candidate as an assistant on McCaffery's staff, Jess Settles seems the most likely.
Settles, Mr. Iowa Basketball in 1993, was among the players McCaffery recruited while working as an assistant at Notre Dame, and both were among a number of former Hawkeyes present when McCaffery was introduced Monday as the program's 22nd head coach.
As a player, he ranks in the top 10 of several Iowa high school and college basketball records.
He knows Iowa basketball, and McCaffery adores him.
Kirk Speraw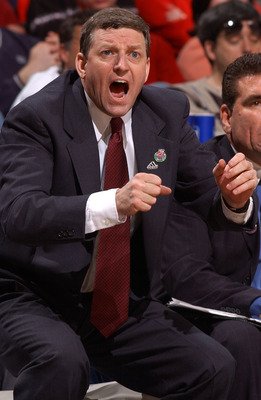 The recently fired UCF coach Kirk Speraw could be a strong candidate for an assistant job at Iowa.
The Sioux City, Iowa native played college basketball for Lute Olson at the University of Iowa, and has ties to former player and current Hawkeye radio announcer Bobby Hansen.
Speraw was Conference USA coach of the year in 2007, and would make an excellent assistant coach at Iowa.
Chad Walthall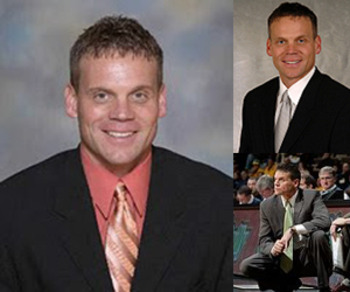 Chad Walthall has been an assistant at Iowa for the last three years. While at Iowa, he was lead recruiter for 2009 Big Ten all-Freshman team members Cully Payne and Eric May.
According to his Hawkeye Sports bio, Walthall was also lead recruiter for 2010 Top 150 recruits Cody Larson, Ben Brust, and Zach McCabe. Overall, Iowa's 2010 recruiting class was ranked 20th in the nation and third in the Big Ten, by Van Coleman.


Cedar Rapids Gazette: "Is Chad Walthall a candidate to stay with the program as an assistant?"
McCaffery: "Chad is somebody I'm considering, and I've told him that. He may be the right fit, he may not be. If he's not, it won't be for any negative reason. I think he's qualified and that kind of thing. Clearly qualified, clearly a fine person. I need to ultimately decide what staff is the right combination of coaches for what I think we need to move forward. Right now he's in the group of guys I'm considering."
Greg Stokes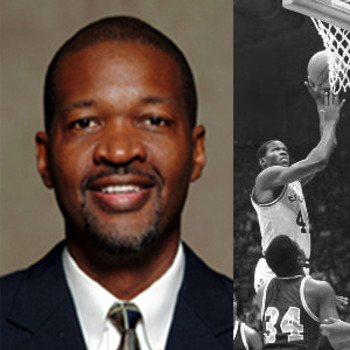 Greg Stokes was an all-star forward/center for the Iowa Hawkeyes during the mid-1980s who went on to play basketball in the NBA. While at Iowa, Stokes broke several records including all-time scorer, career field goal percentage, and career blocked shots.
Stokes is currently an assistant basketball coach at Kirkwood Community College in Cedar Rapids, Iowa, and has been for the last 12 years.
He might make an excellent fit as an assistant under Fran McCaffery.
Duez Henderson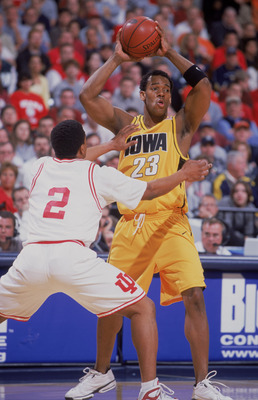 Duez Henderson was a forward at the University of Iowa from 1998 to 2002. He played professional basketball for six years in Germany.
Henderson also co-owns Bound 4 Glory Sports, a company that provides individual player training, with fellow Hawkeye Jason Price.
He has also just completed his first season as Head Coach in Leipzig, Germany.
It might be a long shot, but it's worth the mention.
Andrew Francis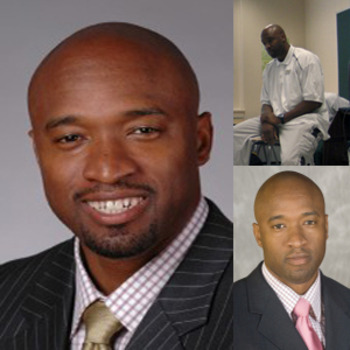 Andrew Francis was an assistant on Fran McCaffery's staff for three years. He arrived at Siena after a brief stay at Villanova.
He has good recruiting instincts and connects well with players. McCaffery could bring him on board in Iowa City.
Ryan Bowen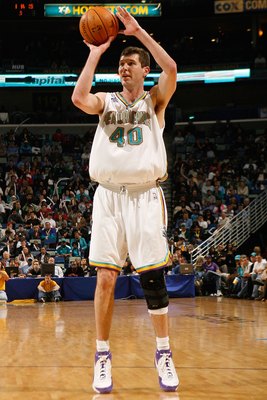 Ryan Bowen is an Iowa native from Fort Madison. He played under Tom Davis at Iowa and ranks among some of the best Hawkeyes ever.
Bowen was a second-round draft pick of the Denver Nuggets in 1998. He entertained a long and semi-successful NBA career.
He was present at the press conference to announce McCaffery, and is rumored to be wanting more involvement in the program now that his professional career is winding down.
Kenyon Murray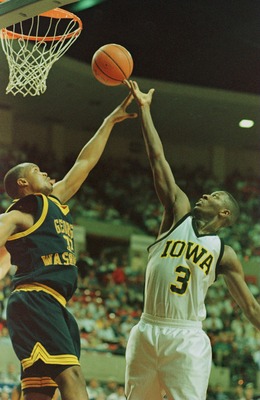 Although he has said he is not interested, former Hawkeye Kenyon Murray is a favorite among fans in Iowa. He is a basketball coach at Prairie High School in Cedar Rapids, IA, and assists the Big Ten Network with Iowa broadcasting Iowa games.
He has a great history with the Iowa basketball program, and McCaffery tried to recruit him as a player. Maybe he will try to recruit him as a coach, too.
Acie Earl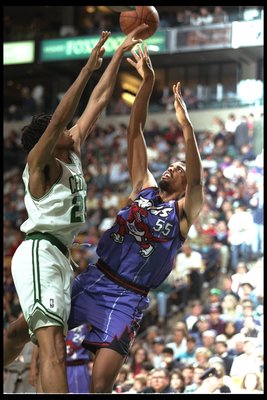 Quad City native Acie Earl played college basketball at the University of Iowa under head coach Tom Davis. In 1992, he won the Big Ten Defensive Player of the Year award.
After college, Earl went on to play in the NBA for the Boston Celtics for several years.
Eventually, Earl moved on to coaching. In 2005, he managed the Tijuana Dragons of the American Basketball Association (ABA). He is now the freshman coach at Solon High School in east central Iowa and conducts basketball clinics for youth players.
McCaffery might view Earl as a possible candidate because of his local youth basketball knowledge and history with the Iowa program.
B.J. Armstrong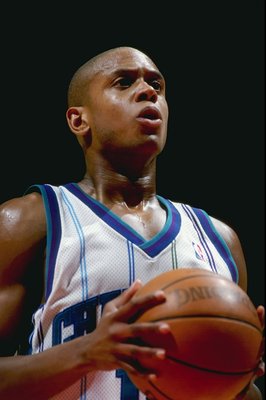 B.J. Armstrong is one of the most beloved Hawkeyes of all time. He was also a vital part of the Bull's 1990s dynasty.
When he graduated from Iowa, he was the all-time assists leader.
He currently serves as a sports agent for Bulls point guard Derrick Rose, the first player selected in the 2008 NBA Draft.
It is highly unlikely he would leave his lucrative agent job, but fans would flock in droves if he were involved with the program once again.
Tom Arnold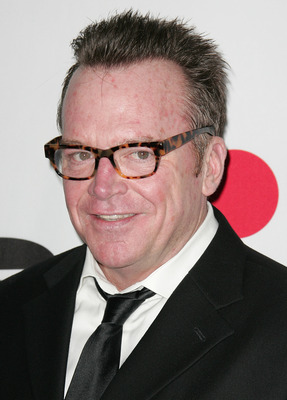 Tom Arnold has the energy needed to revitalize the program, and has a national audience to spread his Iowa Hawkeye Pride in the offseason.
He also might be completely off his rocker.
Still, McCaffery should at least schedule an interview. Or tell security to be on the lookout for the crazed Arnold.
Keep Reading