10 Feuds I think would help save WWE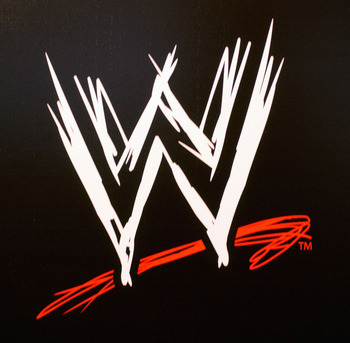 These feuds wont exactly "Save" WWE but will spice things up a bit more in my opinion. These feuds would not only give the WWE universe what they want to see but will also help establish some young talent that may be struggling to get over with the fans. Also it would give some use to Superstars that the WWE Universe would like to see more of. So here we go.
Showmiz v. Hart Dynasty for the Unified Tag Titles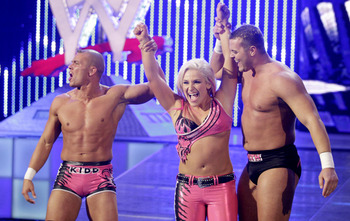 This could establish the Harts as one of the teams to beat and legit contenders for the Unified Tag Titles. Showmiz being great heels could put the Harts over with the fans and would make for good matches.
Drew McIntyre v. Matt Hardy for the I.C. Championship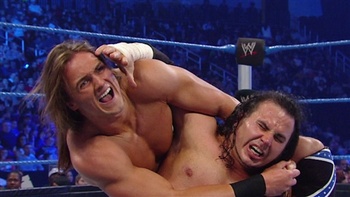 This could be a great feud because it'll give the fans what they want: Matt Hardy actually being used. Matt has been a glorified jobber for some time and It's got his brother Jeff Hardy trying to convince him to go to TNA. If Matt doesn't get some kind of gold around his waist he could possibly jump ship which would mean Kids everywhere would have to watch TNA to see the Hardyz.
Shelton Benjamin v. The Miz for the U.S. Title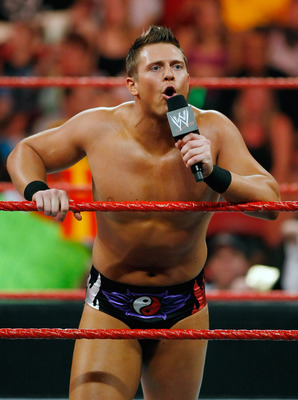 With many fans Disliking Miz and many wanting to see Shelton B succeed I think this feud could be a big one. It's about time Shelton be used to his full potential and with Miz being hated so much this could be the feud that would put Benjamin over with the fans. Adding the U.S. title to it would make it much more interesting.
SES vs Kane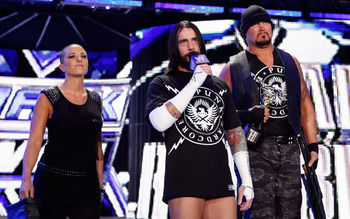 While this may not be what the fans want, I could see 2 big things happening with this. First, Kane would shut CM Punk up giving him an actual reason to be on Smackdown and the WWE Universe would eat that up. Second, CM Punk could get Kane to join SES and they would become the ultimate Heel Stable. This would not only give Kane his old "Monster" image back but would make SES look even deadlier than before
Edge v. Christian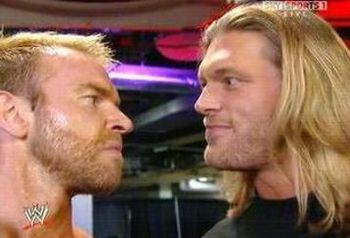 The only problem I see with this is that they are both Face Superstars so that means one would have to go heel. I'd say Edge. Christian could be traded to SD and try to console Edge after failed attempts at the WHC. Edge's frustration would get the best of him and result in him beating Christian makin him a Heel again. This could work and would bring use to Christian who doesn't seem to be very active since being sent to Raw.
Sheamus v. Rey Mysterio
This feud could further establish Sheamus as a threat while giving Rey an opponent that he wouldn't beat as easily as CM Punk. Another big man/little guy feud yes, But WWE seems to want to launch Sheamus to super stardom so why not put him against the guy the kids Idolize most?
Jack Swagger v. John Morrison for the WHC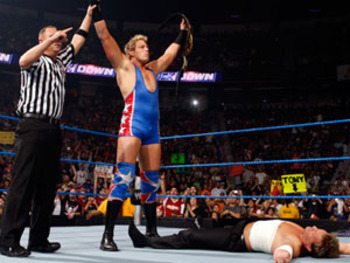 With Swagger being Champ now. things are looking up for the younger Superstars. This being said, who deserves a WHC run more than JoMo? Yes, you can say he needs better mic skills but you cannot deny his in ring ability and the fact that the fans love him. This would be a good young Heel/Face feud that could result in a Championship for Mr. Morrison.
Y2J v. Randy Orton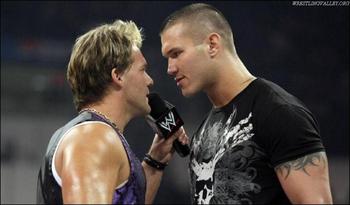 Another classic that could happen. Have Y2J sent to Raw and feud with a newly Face Orton. This would further establish RKO as a face plus have an opponent for Y2J that would result in great matches. Orton being a face with an attitude, could use some of the same tricks Y2J has (eg. using belt to win). This would result in an exciting feud.
John Cena vs. The Undertaker for the WWE Title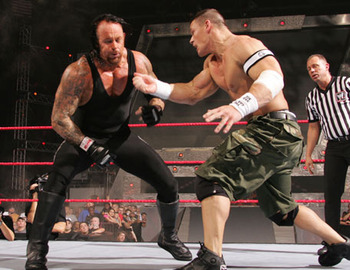 This feud would be a great one. Two stars that the WWE loves. It would give Cena an opponent he wouldn't be able to beat easily and vice cersa. This is one where you can have two of the biggest stars in the business and it wouldn't be completely obvious who would win. It could have an ultimate finish even including Cena challenging Taker at Mania for his streak against Cenas title.
HHH v. Batista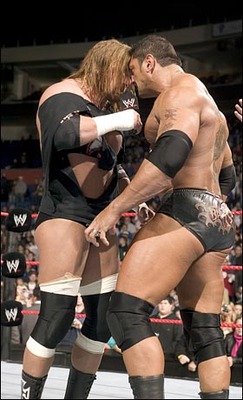 Sure we've seen this before but why not have the 2 top guys go at it again? They would make for great matches and while it would not necessarily have title implications it would certainly spice up Raw and make the fans blood boil even more when they see Batista
Keep Reading