Top 10 NFL Team Drafts: Best of the 2000s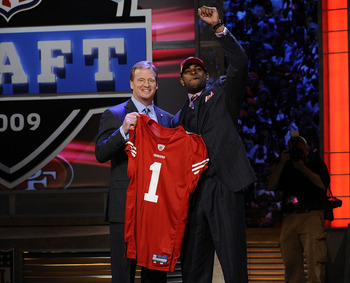 This slideshow will look at the ten best drafts by a single team in an individual year during the 2000s. The rules are that your first round pick must have had at least a semi-successful career in the NFL to be eligible. I have also decided that the class will be judged on talent alone not whether or not they had their success with the team that drafted them.
Honorable Mention: Baltimore Ravens,1996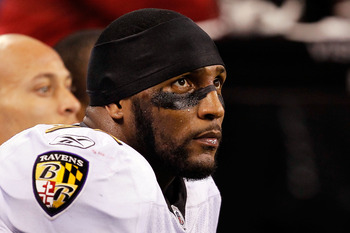 Jonathan Ogden - 1st Round
Ray Lewis - 1st Round
I know that 1996 was not in the 2000s but it just felt like this draft needed to be mentioned because of its effect on the 2000s. The Ravens drafted the most important player on both sides of the ball in 1996 leading to their 2000 Super Bowl victory.
No. 10 - Philadelphia Eagles 2002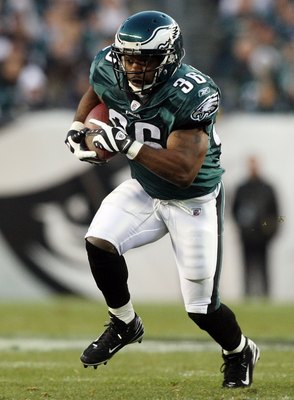 Lito Sheppard 1st round
Michael Lewis 2nd round
Sheldon Brown 2nd round
Brian Westbrook 3rd Round
The Eagles drafted three DBs in the first two rounds who have compiled 50 interceptions in the NFL. They have all been very productive players but the player that makes this a good draft is Brian Westbrook. Westbrook has had 66 TDs in his Eagle career and has been a key component in Philadelphia's success in the 2000s.
No 9 - New York Giants 2007
Aaron Ross 1st Round
Steve Smith 2nd Round
Kevin Boss 5th Round
Ahmad Bradshaw 7th Round
This group makes the list mainly because of their contributions to the New York Giants Super Bowl team. Boss filled in nicely for Jeremy Shockey that year and Bradshaw was part of the Earth, Wind and Fire RB trio that performed so well for the Giants that year.
No.8 - New York Jets 2000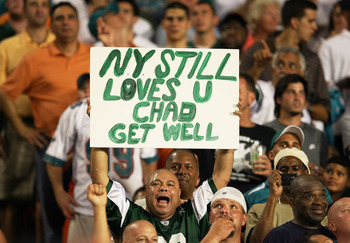 Shaun Ellis 1st Round
John Abraham 1st Round
Chad Pennington 1st Round
Laveranues Coles 3rd Round
The Jets had three first round picks and used all of them well gaining long time starter at DE Shaun Ellis, two time all pro John Abraham and a solid starting WR Coles. They also gained a playoff caliber QB in Pennington.
No.7 - San Diego Chargers 2005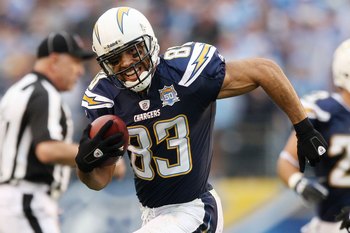 Shawn Merriman 1st Round
Luis Castillo 1st Round
Vincent Jackson 2nd Round
Darren Sproles 4th Round
In this draft the Chargers got Merriman, who was the rookie of the year and a three time all pro, and Vincent Jackson, who is quickly becoming one of the best wide receivers in the league. They also added starting DE Luis Castillo and special teams star Darren Sproles.
No. 6 - Denver Broncos 2006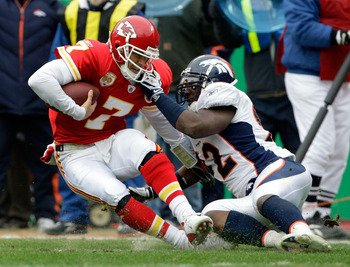 Jay Cutler 1st Round
Tony Scheffler 2nd Round
Brandon Marshall 4th Round
Elvis Dumervil 4th Round
Domenik Hixon 4th Round
The Broncos had a great 4th round in this draft with 2009 NFL sack leader Dumervil, Pro Bowl WR Brandon Marshall and New York Giants contributor Hixon. They also got starting TE Scheffler and Jay Cutler who was very successful for them and brought them two first round picks in a trade.
No.5 - Houston Texans 2006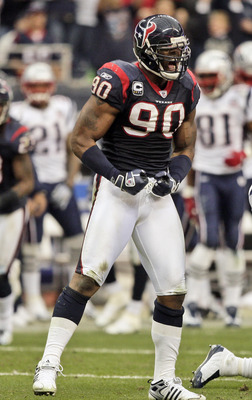 Mario Williams 1st Round
DeMeco Ryans 2nd Round
Eric Winston 3rd Round
Owen Daniels 4th Round
The Texans gained four starters with their first four picks. Williams has developed into a great pass rusher and Ryans was the defensive ROY and an all pro. Then in the third they drafted their starting right tackle and finally got Owen Daniels, one of Matt Schaub's favorite targets.
No. 4 - Arizona Cardinals 2004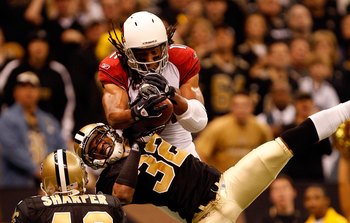 Larry Fitzgerald 1st Round
Karlos Dansby 2nd Round
Darnell Dockett 3rd Round
Antonio Smith 4th Round
Larry Fitzgerald may be the best WR in the league. Darnell Dockett has been a pro bowl DT and Dansby was so well thought of that the Miami Dolphins just signed him to the largest ILB contract in NFL history.
No. 3 - Cincinnati Bengals 2001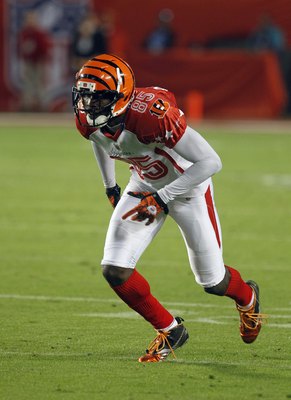 Justin Smith 1st Round
Chad Johnson 2nd Round
Rudi Johnson 4th Round
TJ Houshmandzadeh 7th Round
Justin Smith left the Bengals for the 49ers but has had 50 sacks in his career and Rudi Johnson had some productive years for the Bengals. The WR corp is where the Bengals made their mark. Chad Johnson has made six pro bowls but the real find was TJ Houshmanzadeh, who was a steal in the 7th and lead the league in receptions in 2007.
No.2 - San Diego Chargers 2004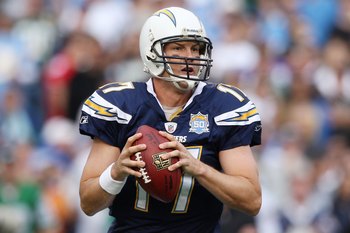 Eli Manning/Phillip Rivers 1st Round
Igor Olshansky 2nd Round
Nate Kaeding 3rd Round
Nick Hardwick 3rd Round
Shawn Phillips 4th Round
Michael Turner 5th Round
Shane Olivea 7th Round
This draft takes the second spot due to the depth of draft. They drafted Eli Manning and traded him for Phillip Rivers, their franchise QB. In five seasons the players they obtained have made six pro bowls. It is also impressive that they drafted a player who started for them in nearly every round.
No. 1 - San Diego Chargers 2001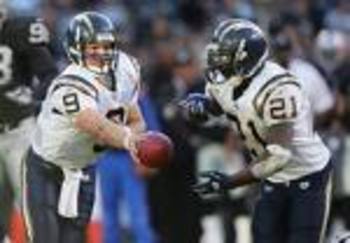 LaDanian Tomlinson 1st Round
Drew Brees 2nd Round
The Chargers 2004 draft was on the list for depth and 2001 is here for quality. The Chargers got two players who are likely hall of famers. Tomlinson made five pro bowls, won an MVP and holds the single season record for TDs (31). Brees has made four pro bowls, threw for over 5000 yard in 2008 and just led the New Orleans Saints to their first ever Super Bowl.
Keep Reading