Minnesota Timberwolves with Expiring Contracts Who Should Be Re-Signed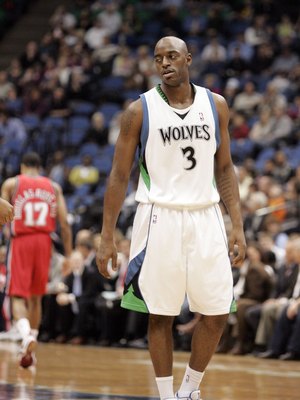 The Timberwolves have piled up a number of players whose contracts expire in the upcoming free agency class of 2010. Those players include:
-Brian Cardinal
-Nathan Jawai
-Darko Milicic
-Sasha Pavlovic
-Oleksiy Pecherov
-Damien Wilkins
This leaves a roster of eight players, all of whom could be traded depending on draft, free agency, or other circumstances.
But, if the Wolves were to keep any of the six players they could let go at the end of the year, who would they keep, and why?
Brian Cardinal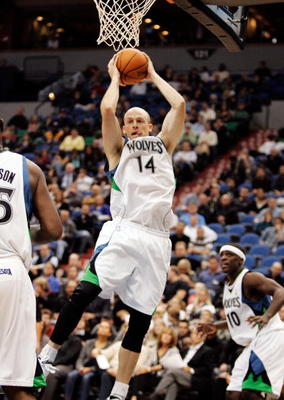 Current Salary: $111,685
Reasons to re-sign: Brian Cardinal is the new Mark Madsen. He is the older veteran on the team who will play when called upon, and has enough skill to perform in those small instances.
But, more than anything, he's a leader to have around, and a good guy to be around. He's a player that will contribute more heart than any statistics.
Reasons not to re-sign: He could just become a waste of space, and money. He signed a contract of one-tenth of a million dollars simply because he was bought out by the Knicks.
He could demand a couple million, and while that's reasonable, it's another couple million we could be contributing elsewhere. Plus, he's a two-year veteran of the Wolves, and while he has a Mad Dog style of presence, it's not at a Mad Dog level. He hasn't earned what Mark has earned (might as well just sign Mark Madsen!).
Chance he stays: 50 percent
Nathan Jawai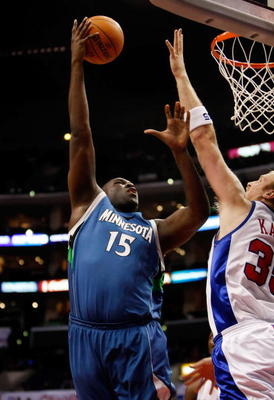 Current Salary: $736,420
Reasons to re-sign: There were some sparks of improvement that Nathan showed this year. His 3.2 PPG tops last year's 0.3. And at under $1 million per year, Nathan's not an expensive experiment.
Reasons not to re-sign: There's no need for Nathan. This year was a year to test certain players' abilities to play with each other, to play against certain opponents, and Nathan's just simply failed the test. He's not playing very well.
Chance he stays: 20 percent
Darko Milicic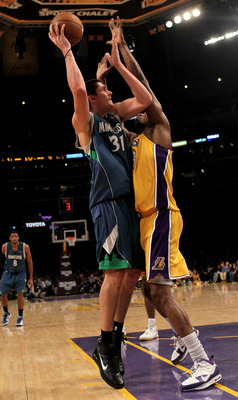 Current Salary: $7,540,000
Reasons to re-sign: Look at the improvement. It's his second-highest year in points and rebounds, and highest in steals and assists. There aren't a lot of reasons why the Wolves wouldn't want to keep this much skill on their team.
Reasons not to re-sign: Have you heard his demands? He wants a big contract and a starting role. Now, he'd be a good fifth man in a starting rotation on a championship team, but then again, so would Jonny Flynn, and Corey Brewer to some extent. He'd be good as the Maverick's starting center, but not as the Wolves'.
Chance he stays: 50 percent
Sasha Pavlovic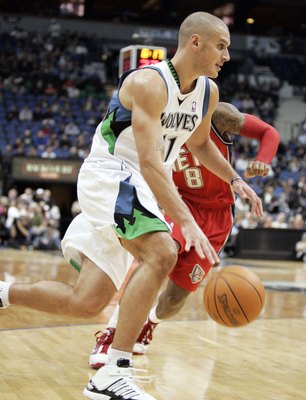 Current Salary: $1,500,000
Reasons to re-sign: A fantastic shooter, he's the type of guy who just adds to the bench of a championship team. To some extent, if he wants to stay, he's a good player to get cheaply.
Reasons not to re-sign: He doesn't want Minnesota, and Minnesota doesn't want him. We have a Sasha in Wayne Ellington, and Sasha would be much better off elsewhere. The Wolves aren't giving him much of a reason for him to want to stay, and he's not giving us a reason to want to keep him. Sorry, Sasha.
Chance he stays: 3 percent
Oleksiy Pecherov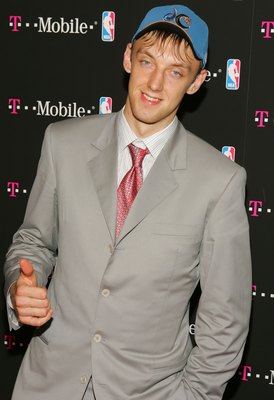 Current Salary: $1,547,640
Reasons to re-sign: A developing player that played his best game ever in Minnesota (24 points against the Celtics), he has started the only five games of his career here, and is a rare 7'0" shooter.
Reasons not to re-sign: The Wolves' season of experiments is over in a few weeks. The Timberwolves don't need to use Oleksiy, who has a career 4.0 PPG, and if the front office can fill his slot with a competitor, they will. There's not a whole lot of use for the name that few have learned to pronounce after one year in Minnesota.
Chance he stays: 10 percent
Damien Wilkins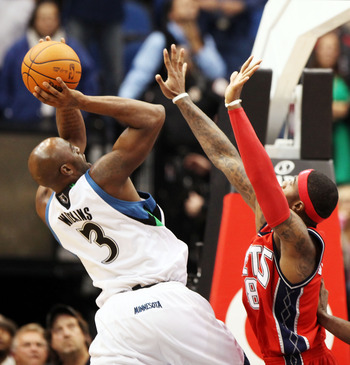 Current Salary: $3,630,000
Reasons to re-sign: See picture. That game-winning shot gave Damien a name in Minnesota, and a reason to keep him. He's started his fair share of games in Minneapolis, and is playing well. Many thought we should trade him to a better team, because he's the perfect icing on the cake to a championship team, something the Wolves could use if they were building one.
Reasons not to re-sign: The Wolves can do better. In the class of 1,000 free agents, the Wolves don't need to keep Damien as a backup, and they definitely don't need him as a starter.
Chance he stays: 45 percent
Other Factors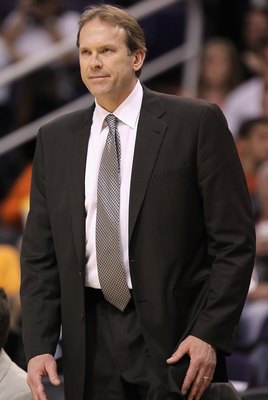 -How many multi-year contract players stay: The Wolves have eight players under current contract, meaning they could sign up to six free agents, if all six Wolves with expiring contracts were let go.
That's not a whole lot of players. If the Wolves want to sign three or four of the guys that they had last season, that leaves two free agents, not counting the draft.
-The draft: A lot can happen in the draft. The Wolves could ship off 10 players in deals or could end up with 10 picks. We never know with Kurt Rambis.
But, if we keep at least two draft picks, that only leaves four available free agents to sign, including this year's expiring contracts.
So, while the percentages are based purely on whether or not the team would want to keep them in a world of unlimited players, if there are only three or four slots left after the draft, the Wolves are more than likely going to want to sign a few free agents with their millions of dollars, rather than bottom-barrel players from this "exciting" season.
Keep Reading

Minnesota Timberwolves: Like this team?