Kansas City Chiefs Draft Board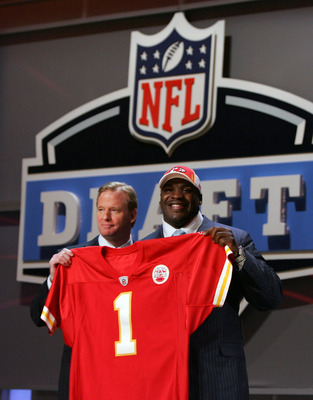 The draft is coming closer than you think and its time for not just you, the fans, to start thinking about, but the teams to be thinking about. This is a draft board I project for the players I think the Kansas City Chiefs are interested in, not a mock draft! I think the Chiefs are that one step, that one player away from having ultimate success for years to come. They just have to play their cards right.
Offensive Tackles: Plan A, Draft Bryan Bulaga Fifth Overall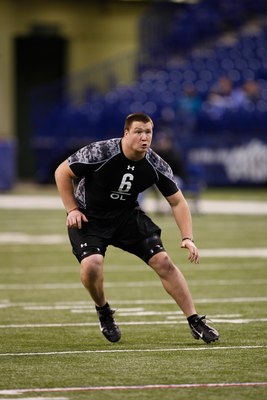 If Russell Okung is off the draft board than the decision will likely come down to drafting Bryan Bulaga or Eric Berry. Bulaga would be an outstanding pick in my opinion. He is better than last year's top prospect Jason Smith; Bulaga has better combine numbers and better size than Jason Smith. Bryan Bulaga might be the Joe Thomas of this year and who wouldn't want Joe Thomas?
Offensive Tackles: Plan B, Draft Russell Okung, If Available Fifth Overall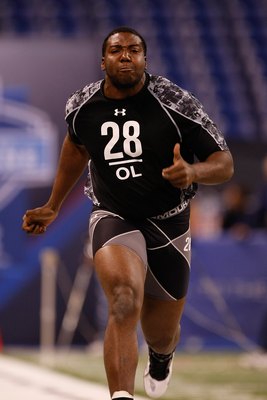 Russell Okung is the best offensive tackle to come out in the draft since Jake Long. It might happen that the Lions or the Redskins will pick Russell Okung, that's why it's Plan B. If Bulaga and Okung are on the board when the Chiefs pick I say go ahead and pick Russell Okung from Oklahoma State.
Safeties: Plan A, Draft Eric Berry Fifth Overall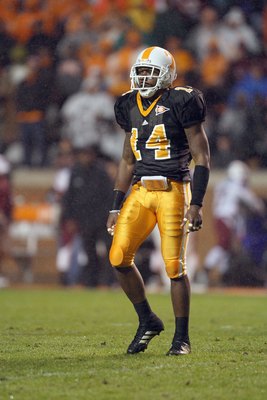 Like I have said, I think it is a 50-50 chance the Kansas City Chiefs would either go with Eric Berry or Bryan Bulaga or Russell Okung if available. Eric Berry might be the most NFL ready prospect in the draft and very likely the best overall talent in the draft.
Safeties: Plan B, Draft Nate Allen In the Bottom Of the Second Round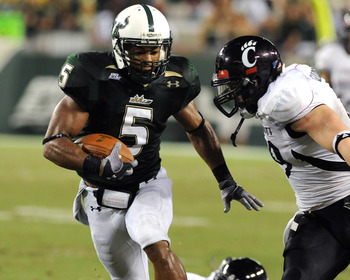 If the Chiefs decide to go with Bryan Bulaga or Russell Okung than Nate Allen would be a safe choice in the bottom of the second round. Nate Allen is probably the fourth best safety in the draft and might be the one that intercepts more passes than all of them his rookie year; he is a ball magnet.
Nose Tackles: Plan A, Draft Terrence Cody In the Top Of the Second Round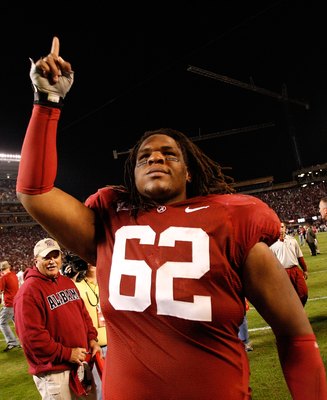 There has been a lot of reports going on about the Chiefs going to draft a nose tackle in the top of the second round and I like the reports. If the Chargers pass on Terrence Cody and draft a running back then this is the Chiefs guy. Cody is a deluxe package in one. He is a stout run defender, he can be a fullback on goal lines, and he blocks kicks on special teams.
Nose Tackles: Plan B, Trade Down and Then Draft Dan Williams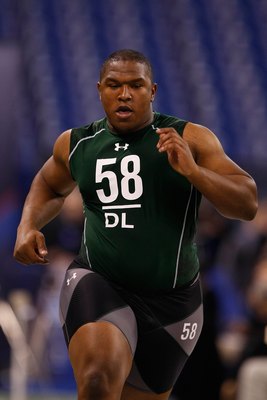 I think it is highly unlikely that the Chiefs will trade down and draft Dan Williams, but it is still a possibility. Dan Williams is the best nose tackle to come out in a long time in a nose tackle filled draft. Williams has great size and strength to take on centers.
Inside Linebackers: Plan A, Draft Rolando McClain Fifth Overall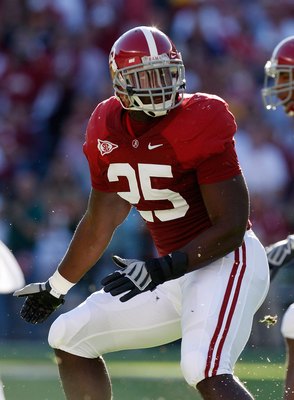 To be honest I don't like the idea of drafting Rolando McClain fifth overall, but I wouldn't be totally mad about it because he is the best leader and linebacker in the draft.
I would rather have Bryan Bulaga than McClain mainly because this, like the nose tackles, is a linebacker filled draft. There is still a very high chance that the Chiefs will draft McClain; there are fans out there that really want him. This year there are five types of Chiefs fans entering the draft: Rolando McClain guys, Eric Berry guys, Bryan Bulaga guys, Russell Okung guys, and Dan Williams guys.
Inside Linebackers: Plan B, Draft Brandon Spikes In the Third Round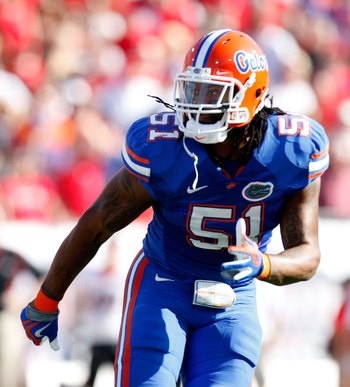 I don't know why, but I am starting to not like the possibility of drafting Brandon Spikes in the second round and he could fall in the fourth round. Spikes was an outstanding linebacker in college, but had a terrible combine and a bad pro day so experts are saying he could fall in the third round or is likely to.
Tight Ends: Plan A, Draft Jermaine Gresham In the Second Round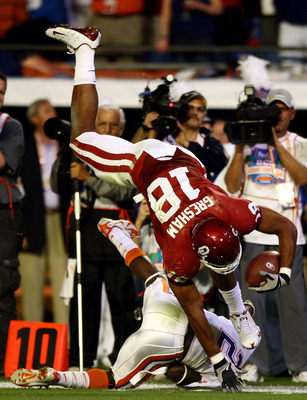 I would love it if the Chiefs decide to draft Jermaine Gresham any where in the second round. He is a great player and could fill the volcano hole Tony Gonzalez made, but there is a lot concern. If Jermaine Gresham is healthy he could be an All-Pro.
Tight Ends: Plan B, Draft Anthony McCoy In the Fourth Round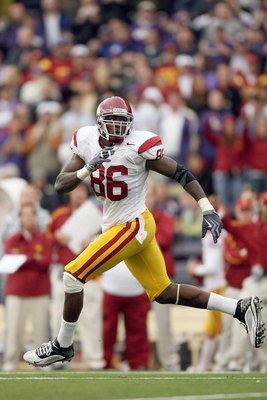 Now this is a pick. I love drafting a future pro-bowler in the fourth round. Well I don't know about pro-bowler, but a great player. He has the best blocking skills of all of tight ends in the draft and has great hands as well. Think Alge Crumpler's blocking skills with Tony Gonzalez's hands.
Keep Reading

Kansas City Chiefs: Like this team?