NCAA: 10 Players Who Should Go Back to School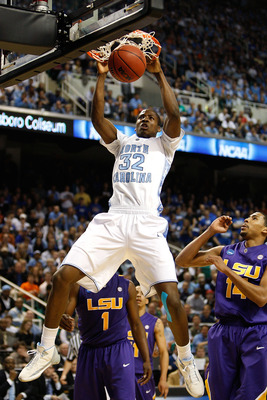 The NCAA season is coming to a close and mock drafts are heating up. Not a lot of NBA talent is playing in the Final Four due to all the upsets in the NCAA Tournament this year, so NBA fans are beginning to wonder who their team will select in this year's draft.
Generally, we think that if a player is good enough to be drafted in the first round of the NBA draft they should declare. It is hard to suggest any person who could immediately become a millionaire should return to school and risk injury, poor performance, and all the other risks that could negatively affect their draft stock. However, in a limited number of circumstances a player would benefit by returning to school and getting better before entering their name.
They may benefit by gaining maturity, improving their skills, or they could even be a higher pick the following year because the draft is exceptionally strong this year at their position. We wouldn't condemn any of these players if they enter or leave their names in the draft, but if we were advising them we'd at least entertain the notion of returning to school.
No. 10—Hassan Whiteside (Freshman, Marshall, Center)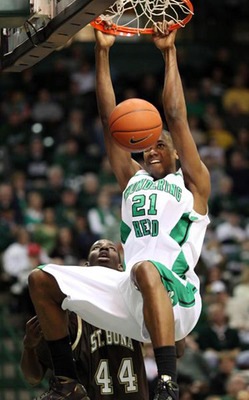 If Whiteside is a lottery pick, it is based on his potential more than his actual skills. His numbers as a freshman at Marshall were impressive: 13 points, nine rebounds, and five blocks.
While impressive when viewed individually, they lose some shine when you consider he'll be judged against DeMarcus Cousins, Cole Aldrich, Greg Monroe, and Ekpe Udoh.
The level of competition from the big men in this draft is the main reason Hassan should seriously consider going back. If he had been eligible for last year's draft, he probably would have been a top ten pick because of the shallow class. Now, he'll be competing against strong, and in many cases, more seasoned players. Taking the whole picture into consideration, Hassan doesn't have much to lose by returning to school.
No. 9—Craig Brackins (Junior, Iowa State, Forward/Center)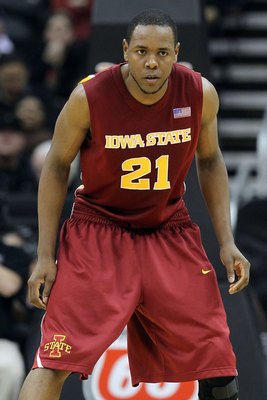 Craig Brackins might be the best example of a player missing his window to be a lottery pick by returning to school. Two years ago as a sophomore, Brackins was fantastic for the Cyclones, averaging 20 points and 10 rebounds. This season, he wasn't nearly as impressive.
Unfortunately for Brackins and his draft position, he struggled mightily as a junior as the Cyclones finished in the bottom of the Big 12 with only four conference wins.
Brackins posted 17 points and eight rebounds, which is respectable, but he shot a lower percentage from the field and after regressing slightly, scouts can no longer talk up his "potential."
Brackins should return to school for his senior year to show he can return to the form of his sophomore season. Currently, he is projected as a second round pick, which means no guaranteed contract.
There's little doubt if he returned for his senior year he'd still be drafted (at worst in the second round) and have the potential of moving back into the first round.
No. 8—Devin Ebanks (Sophomore, West Virginia, Forward)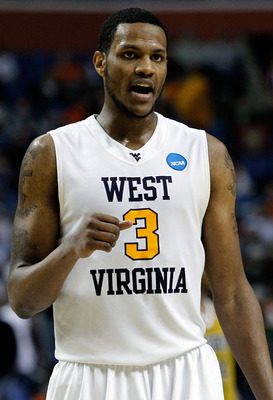 We are higher on Ebanks than most NBA draft sites. The consensus is that he should be picked in the middle to bottom of the first round. If that is really the case, then we don't see how he could possibly harm his stock by returning to school for his junior year. This year, West Virginia has had a great run, but all the publicity has gone to senior Da'Sean Butler.
Ebanks hasn't wowed this season the way most expected. He showed flashes of his ability to stuff the stat sheet, like his 22 point and 17 rebound game against Seton Hall, but overall, he put up pedestrian numbers. When most effective Ebanks is attacking the rim and crashing the glass. He has great length and is a good athlete but appears to lack the motor that truly great players possess.
He has a big stage this weekend and may be able to rejoin the lottery discussion with a big performance.
No. 7—Dominique Jones (Junior, South Florida, Guard)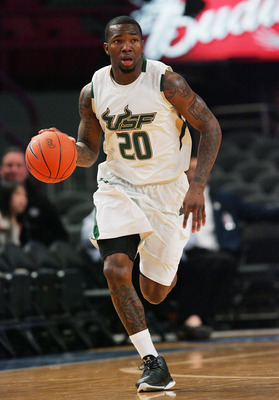 Dominique would be wise to enter his name in the draft to gauge NBA interest, but then return for his senior year with the Bulls. Gus Gilchrist will return from injury for South Florida this year, which should open looks for Jones, who faced double teams almost every night. More options for the Bulls means Jones will get more open looks and improve on his already impressive scoring numbers.
Jones possesses decent size and athleticism but lacks the ability to finish above the rim that most NBA guards have. He showed improvement finishing through contact and didn't have a problem getting to the line. He should work on improving his foul-shooting where he shoots roughly 75 percent.
If Jones returns to South Florida and shows more patience and better shot selection it could help his stock. If he could continue to improve his ball handling and show that his jumper is a reliable weapon, Jones could find himself in the first round of 2011. Additionally, it wouldn't hurt for him to have another year against Big East competition to prepare him for the next level.
No. 6—Daniel Orton (Freshman, Kentucky, Center)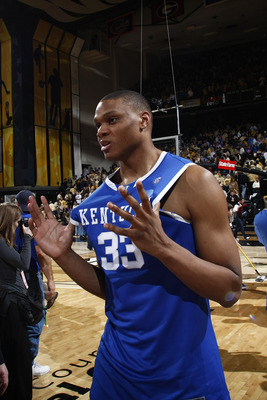 Daniel Orton would have played significant minutes on any team in the country except for the Wildcats. He originally committed before DeMarcus Cousins and John Wall, and limited playing time makes him the definition of a player with high potential.
His career high in points is only 14, and he never got into double digits in rebounds. All that being said, he's an absolute lock to go in the first round and could play his way into the lottery with good workouts.
By his own admission if he's a lottery pick he'll likely declare.
"You know, if I'm a lottery pick, it's something I have to think about," he said. We'd advise him that even if he somehow plays his way into the lottery he should return to Kentucky and shoot for the top five.
Orton has a great combination of size and soft hands. He's an effective inside scorer and an efficient rebounder, who by all accounts is a great role player based on his acceptance of the limited role with Kentucky this season. In a starring role he could put up numbers similar to DeMarcus Cousins and see himself at the top of the 2011 draft.
No. 5—Kyle Singler (Junior, Duke, Forward)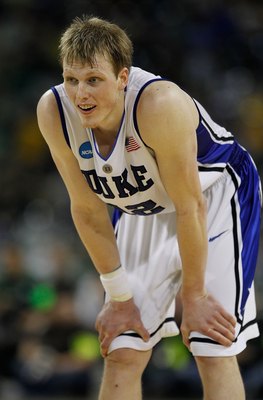 Kyle Singler is currently projected as a late first or early second round pick. By returning for his senior year it seems unlikely that his draft stock would take much of a hit due to his consistency as a player. If he chooses to come back he has a chance to improve his stock if can answer the questions about his game.
What he brings to the table is well known by the GMs at this point. He shoots the ball well from the perimeter, is average on the glass, and has improved his ability to get to the foul-line where he shoots 80 percent.
His athleticism will remain a question whether or not he returns for his senior year. On the offensive end he can mask this deficiency, but on defense he is an absolute liability against NBA caliber athletes.
If Singler isn't guaranteed a first round pick this year, then he's better off returning and trying to win Duke another championship.
No. 4—Paul George (Sophomore, Fresno State, Forward)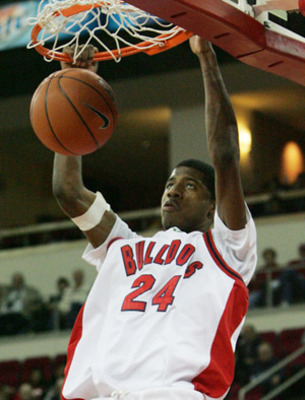 In this year's draft Paul George is just another combo forward. He'll be competing at the top with Al-Farouq Aminu and Wesley Johnson. Closer to his current projection, mid-first round, he'll face Damion James, Stanley Robinson, Gordon Hayward, and Quincy Pondexter. That's an absolutely stacked class.
By returning, George immediately improves his draft projection because the players he's competing with at the top will remain in this year's draft, and James, Robinson, and Pondexter are seniors. Waiting a year makes him a much more attractive prospect if for no other reason than there will be less competition.
From a prospect standpoint George is intriguing. He shoots the ball well, runs the floor, rebounds, and is a fantastic athlete. He improved his foul shooting from 70 percent to over 90 percent this season. If he returns for his junior year and can show the ability to get to the rim in isolation situations he could definitely be a lottery pick.
No. 3—Larry Sanders (Junior, Virginia Commonwealth, Forward/Center)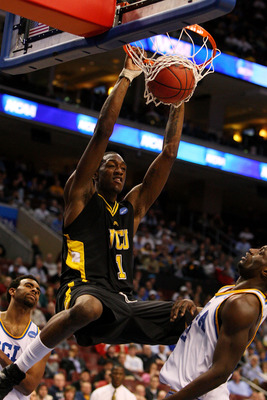 Larry Sanders was a projected lottery pick coming into the season, but his disappearance for stretches from Virginia Commonwealth has lowered his stock significantly. Sanders is still a great physical specimen, standing nearly seven foot with a 7'6" wingspan. That type of body has kept him in the first round of most mocks.
The biggest problem Sanders faced this year was the inability to score for games at a time. His last game of the season, in which his team won the CBI Tournament, he scored only three points on one of three shooting. Games like that make scouts question his ability to contribute in the NBA. If he could show more consistency for the Rams as a senior he could return to being a lock for the lottery.
No. 2—Willie Warren (Sophomore, Oklahoma, Guard)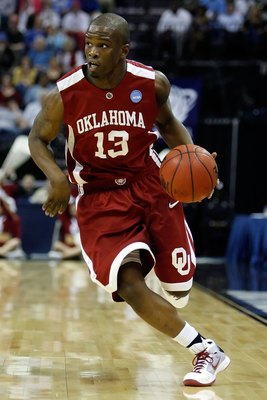 Willie Warren might face the toughest decision of whether to declare or not. He has the ability to be a top pick, but last season was terrible for him on and off the court.
On the court he saw his shooting percentages drop significantly when all the open looks he got last year due to the constant double teams of Blake Griffin dried up. He didn't play in the last six games for the Sooners and it is said he and Coach Jeff Capel aren't getting along. With Tommy Mason-Griffin gone, Warren wouldn't need to compete for shots as much as he had to this year.
Currently projected at the bottom of the first round Warren would certainly be projected higher if he can return to his freshman year form. Complicating the decision even more for Warren is how thin the draft is at shooting guard.
No. 1—Ed Davis (Sophomore, UNC, Forward)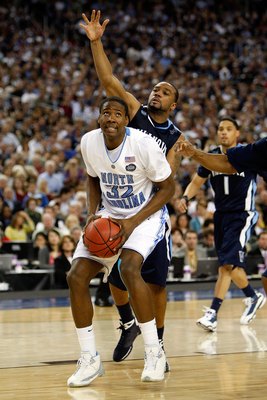 Ed Davis is currently projected to be a top ten pick, but we still think he could gain a lot by returning to UNC. The Tarheels absolutely underachieved this season and that poor performance could negatively affect Ed's draft stock, fairly or not. He also suffered a wrist injury that kept him out for 13 games at the end of the season, which can scare off GMs.
Davis is a power forward at the next level, and as we've discussed that position is absolutely stacked this year. Also, his minutes, and therefore production, still has room to improve as he only played 27 minutes a game. If he can carry UNC back to the NCAA Tournament next year while improving his rebounding and face up game he would challenge for the No. 1 overall pick next season.
More information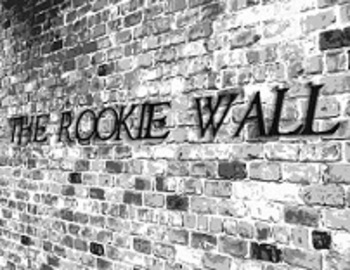 For more information on the 2010 NBA draft and all things related to rookies, check out The Rookie Wall!
Keep Reading