Chelsea's GenNext: Promising Youngsters in the Blues' Reserves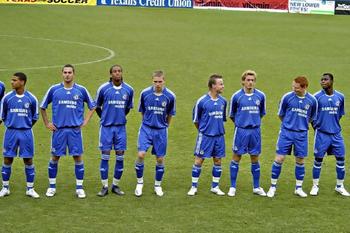 News is that young Croat goalkeeping sensation Matej Delac has signed a pre-contract with Chelsea.
The critics of Chelsea have always pointed out that the Blues never had a good reserve team. It is widely argued that Chelsea, in the Abramovich era, has only brought established players onto their team. It is argued by critics that Chelsea does not nurture young talents similar to the likes of Arsenal, Barcelona, etc.
With the premature exit from the Champions League, there have been talks that Chelsea needs to get rid of some old legs and bring in some fresh young players. While numerous speculations are being made about the young players Chelsea may sign this summer let us take a look into Chelsea's own backyard.
There are a host of young Blues reserve players who could make the first team next season. In this slideshow we will look into those promising, and highly talented Blues youngsters who could develop into Chelsea's future stars.
Patrick van Aanholt: A Bright Dutch Star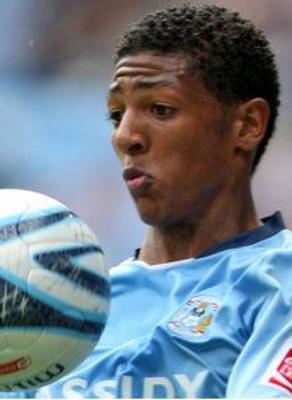 Patrick van Aanholt is a left back who made his first team appearance for Chelsea in the 5-0 thrashing of Portsmouth.
The 5'9" Dutch youngster showed lots of promise in the two short appearances he made for Chelsea against Pompey and Villa.
He was signed from the Dutch side PSV Eindhoven. He has established himself as a regular player in the reserve team with his pace, strength, and impressive defensive reflexes. The talented youngster has developed into a technically accomplished defender.
He can also play comfortably in left back, centre back, or a number of midfield roles. The Dutch youngster's versatility makes him a very bright prospect for the future. With the proper nurturing he has the quality to develop into Chelsea's next John Terry or Ricardo Carvalho.
Jeffrey Bruma: Holland's Got Talent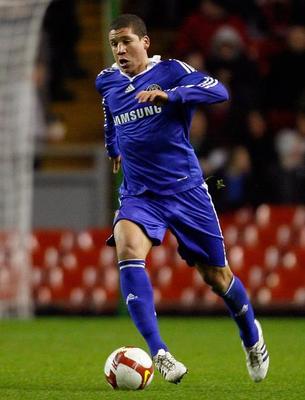 Jeffrey van Homoet Bruma is another highly skilled and talented young Chelsea defender. The 18-year-old made his Premier League debut for Chelsea against the Blackburn Rovers this season.
The Dutch U-21 international has shown lots of promise during his performance for the reserve team where he is a regular player. He came on as a substitute for the injured Zhirkov in Chelsea's 2-0 win over Wolves. The young centre back, who can also play as a right back, has shown immense promise.
The 6'0" youngster is very comfortable with the ball and has good defensive skills too. He plays with immense patience and rarely makes any mistakes. The youngster is full of class and quality and has it in him to be a world class defender.
Bruma is gifted with pace to stay with quicker strikers, while his height and strength allow him to compete with stronger ones. He also has a natural ability to read the game, which is a bonus.
His very impressive performance has led him to train with the senior team. The experience he will gather in such trainings will be very important in his development.
Though he is yet to make the starting lineup for the first team he is one of the most eligible reserve players to get a first team start.
Nemanja Matic: A Star in the Making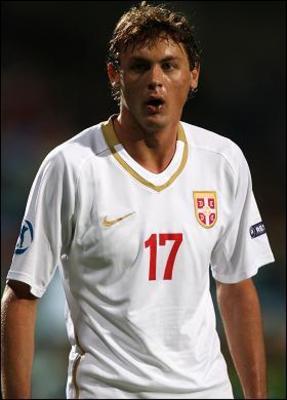 This 21-year-old Serbian midfielder has been widely regarded as a talent for the future. After impressing numerous European clubs with his performance for MFK Kosice, he signed a four-year deal with Chelsea in 2009.
Matic is dubbed as the "Serbian Patrick Vieira." The central midfielder can play in defensive midfield positions and also in attacking midfield positions. The highly rated Serbian international is 6'5" tall and physically strong. He also has brilliant long passing and a very good dribble. Matic has a great sense of positioning which makes him a very promising star of the future.
With the likes of Ballack, Deco, and Joe Cole set to leave Stamford Bridge this summer the Blues' fans can hope to see more of this talented young midfielder next season.
Miroslav Stoch: Ideal Replacement for Joe Cole?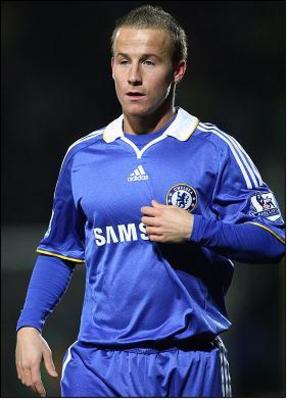 The 5'6" Slovakian national team player is one of the young Chelsea players who has been very impressive with his performance this season.
He has been on loan to the Dutch side FC Twente this season and has scored an impressive 10 goals already. He has been in sensational form. Stoch is known for his incisive runs, good crossing ability, and one-on-one finishes. He impressed in a Blues jersey last season in the six appearances he made.
The 20-year-old attacking midfielder is gifted with great dribbling skills and is very physically strong. With contract talks reaching a dead end with Joe Cole, if the England midfielder leaves, Stoch could be handed a chance to impress in Chelsea colours.
The extremely talented Slovakian can add a lot of pace and attack to the Blues' aging squad. His pace and strength are ideal for Chelsea's form of play. He could pretty well replace Joe Cole as Chelsea's attacking midfielder next season.
Gael Kakuta: The Blue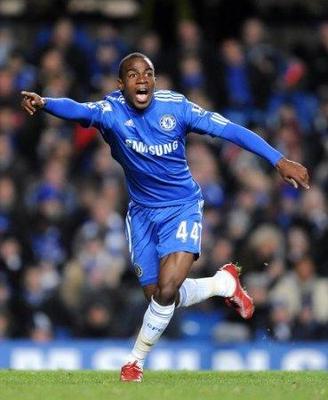 Gael Kakuta was in the spotlight for all the wrong reasons last year. Chelsea was alleged to have unfairly signed him from Lens. He was fined heavily and Chelsea was banned from making any transfers until 2011. In February 2010 Chelsea as well as Kakuta was cleared of any wrongdoing and Chelsea's transfer embargo was lifted.
The 18-year-old French "phenomenon" was an absolute sensation in his first year at Chelsea. From receiving the Academy Scholar of the year to scoring numerous goals, his first season could not have been any better. The 2008-09 season saw him mostly sidelined by injury. This season he has made four appearances for Chelsea first team and has been very impressive.
The highly talented left-footed winger has skills which are unmatched at his level. His vision is superb which allows him to make spectacular long-range crosses. The widely hailed prodigy has sheer power in his shots which makes him very deadly in front of the goal.
Combining deceptively quick pace along with great ball control and agility he is touted by many as the "NEXT ZIDANE."
Though his impressive second season was cut short by injury, the promising youngster is expected to live up to his reputation next season. Another solid performance for the reserves next season may well ensure a permanent passage into the first team.
Chelsea have pulled out all stops to bind him into a long-term contract. Although he looks immature at times he has time on his side and proper training and experience can develop him into Chelsea's, as well as world football's, next "Superstar" for the future.
Keep Reading

Chelsea: Like this team?