Duke seeks redemption against West Virginia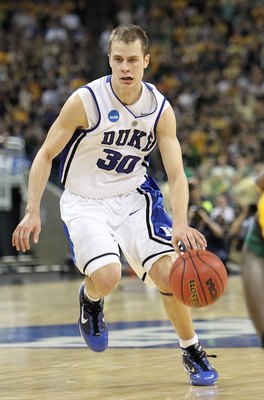 The Devils square off against the Mountaineers, the team who took them out of the NCAA Tournament in 2008 when Duke was a 2 seed and West Virginia was a 7 seed. The shock off Duke, mixed with the fight and passion of Joe Alexander down the stretch proved the Mountaineers to be victorius in that 2nd round game. Yet, the other huge player in that game was Joe Mazzula, who played his best game of that season against Duke to propell the 'neers to the sweet 16, he is back for a shot at the national championship game berth against Jon Scheyer, Kyle Singler, and Nolan Smith for the Dukies!
Guard Matchups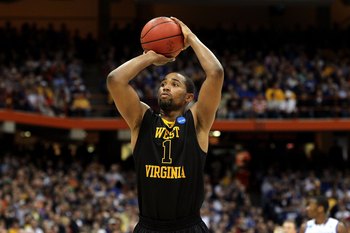 Joe Mazzula versusJon Scheyer
The key to this matchup for mazzula to be quick to drive keep scheyer from shooting threes and feeding his bigs
scheyer needs to be able to know down his floater and help on defense
Nolan Smith versus DaSean Butler
smith will have to penetrate the wvu defense and play his tough phisicality defense in order the the blue devils to come out on top
butler is the x factor for the neers he has to get his fifteen points and most importantly get his teammates involved because it might come down to him taking another one of his big game winning shots
Frontcourt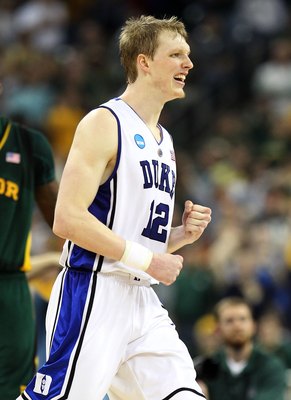 Kyle Singler versus Devin Ebanks
singler must i mean must hit a shot from the field! more importantly the devils will need his leadership and mid range shot to win
ebanks has to be a neutralizer on defense in order to succeed and he must keep his shot going because they will need it all night long
Kevin Jones versus Lance Thomas
jones will have to play hard because thomas is an excellent defender the top priority for him is to be sure not to get called for ticky tack fouls early
thomas must bring his A game on defense for duke and get his charges also another dunk wouldnt hurt :)
Wellington Smith versus Brian Zoubek
smith can easily take control and zoubs and must do so early for wvu to win the game
zoubek has to step up and dish the the three Ss in order for duke to come out on top and bring intensity
The Verdict
The Verdict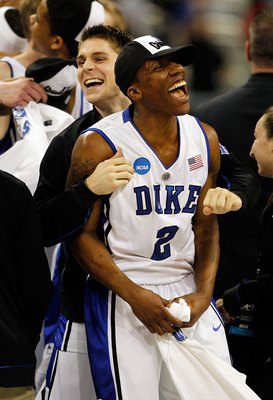 duke ends up being to much for the mountaineers especially nolan smith who will have another monster game and overshadow butler of west virginia
duke moves on the the national championship game on monday with a seventy six to seventy one victory over the neers
Keep Reading

Duke Basketball: Like this team?