Oakland Raiders Mock Draft v.8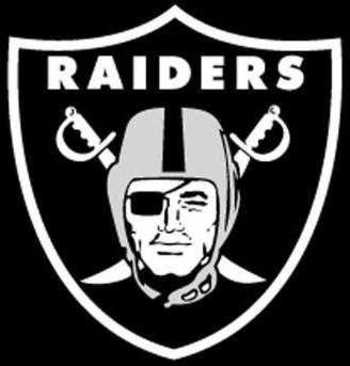 One of the reasons the trade talks between McNabb and the Raiders are heating up is the fact that Oakland's targeted prospects are falling. The DT, OT, CB, and OG are all needs and some great prospects are available and it is a deep draft in all of those areas. I for one feel we should trade Nnamdi Asomugha for draft picks, at least 2 first rounders and a second, getting the best prospect since Adrian Peterson in Ndamukong Suh. The Patriots are asking for our first rounder, but we need it badly to address the spot Rob Gallery left us (he is still my favorite player) at LT. Let's Get Started.
Round 1-Pick 8: Trent Williams-OT Oklahoma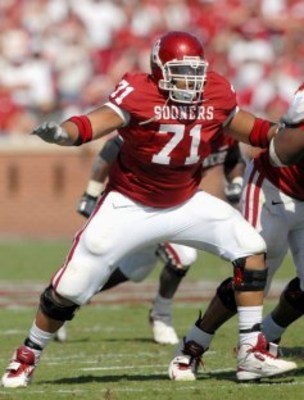 From a reliable source named Dan in Oakland, he told me Cable and Davis had a lengthy sit down about the OT pick in Round 1. Davis's argument was for, of course, Bruce Campbell of Maryland. Cable walked in an introduced the prospect Trent Williams of Oklahoma, and Davis wasn't quite quick to rule him out. Williams is similar in height, weight, and athleticism to Campbell, with College video tape to back it up. Although it is still rather open, Cable was pleased with Al's reaction to Williams, who is "his favortie tackle prospect not named Okung".
Round 2-Pick 39: Forfeited for Donovan McNabb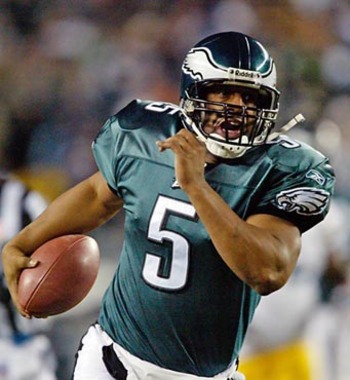 A proven veteran, Raider Nation cannot be frustrated with getting rid of Michael Mitchell Version 2. The more proven veterans we have the better. In Madden, this guy is a 90, which is never worth a 2nd round pick. Philly will be sad when Kevin Kolb misses the playoffs next year.
Round 3-Pick 69: Jamar Chaney- MLB Mississippi State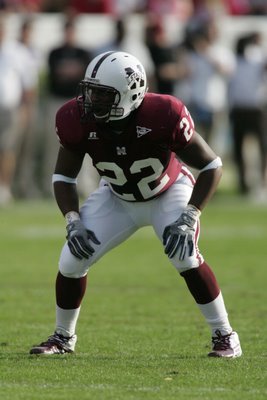 Thanks to Ramone, he let me know this beast was coming to Oakland. We need this kid because he will be the only starting MLB available in Round 3. This pick comes from Kirk Morrison, who was offered a deal from KC worth WAY too much money. Nevertheless, we get their highest 3rd, which is number 69, and we get his replacement.
Round 3-Pick 70: Matthew Tennant- C Boston College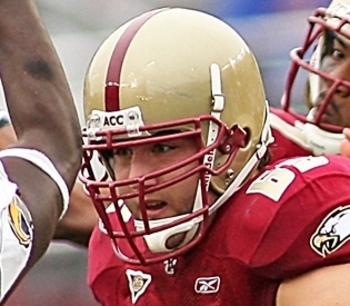 Tennant also worked out with the Raiders, and is the second best center behind Maurkice Pouncey of Florida. Oakland needs a center, but not desperatly, but Tennant could also play guard if needed. Tennant is a hard worker and a really nice steal who has fallen because of the success of Pouncey.
Round 4-Pick 107: Cam Thomas- DT North Carolina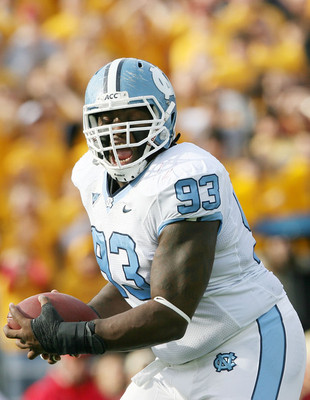 Cam Thomas has been falling in some eyes and rising in others. According to DraftSite.com, Thomas is falling to Round 4, but NFL Network's Draft Expert (What a Full of Crap Job) Mike Mayock says he won't fall past Round 2 because he plays NT. But, most see him to be way too small to be a 3-4 NT. 4-3 DT would be a better position, and as a DT/NT, I see him in Round 4. And Oakland would love him here.
Round 5-Pick 139: Marshall Newhouse- G/RT TCU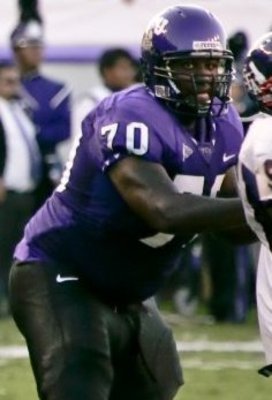 Newhouse is a monster! I mean look at him! He is bigger than Campbell and Williams and only ran a little of them in the 40 times. He ran a 5 flat, and Davis also brought him in. Chances are if you are brought in, you are getting drafted. Newhouse joins Tennant and Williams as rookies who are better than the current Raider at that position.
Round 7-Pick 216: Myron Lewis- CB Vanderbilt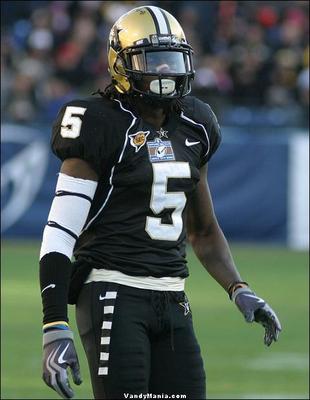 Myron Lewis is a solid CB in this round. I think this is the reason Nnamdi will eventually not be traded. Other needs need to be addressed before Corner, and we have no chance to survive with Routt, Johnson, and Rolle, but Rolle is a good pick in Round 7.
Round 7-Pick 252: John Conner- FB Kentucky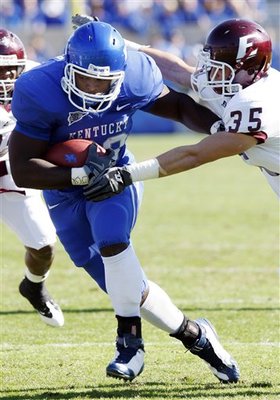 Conner is a Zack Crockett type player. He will play a good FB and short yardage back. But he only needs to be a FB. Michael Bush is our big power back, and Conner can lead the way. No sense not taking a FB here if it is the Best Player Available.
Roster at a Glance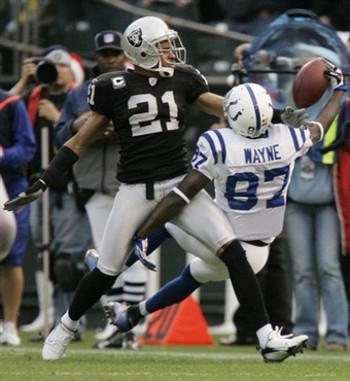 QB McNabb
RB Bush
FB Conner
WR Schilens
WR Murphy
TE Miller
LT Williams
LG Gallery
C Tennant
RG Barnes
RT Henderson
DE Seymour
DE Shaughnessy
DT Thomas
DT Kelly
OLB Wimbley
MLB Chaney
OLB Howard
CB Asomugha
CB Johnson
FS Huff
SS Branch
Keep Reading

Oakland Raiders: Like this team?