The Ten Most Impactful Injuries in NCAA Tournament History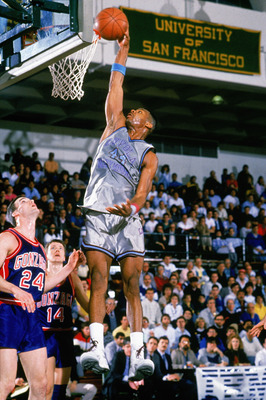 Injuries that limit a player's effectiveness or knock a player out of the NCAA Tournament will make fans, supporters, and those close to a program to wonder "what if" infinitely.
Whether it's a star player or a key role player, injuries change a team's dynamic and their rotation. How well a team adapts often will determine the level of success that a team achieves.
Injuries can change the course of history and influence outcomes that might not have happened otherwise, one way or the other.
In some cases a team overcomes when someone steps up into a bigger role and thrives, while other teams never achieve what they could have.
How well the replacements play can alter the course of history.
10. Kalin Lucas - Michigan State 2010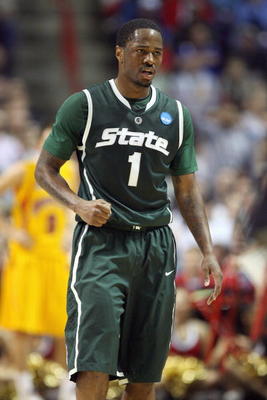 If John Wooden was the Wizard of Westwood, than Tom Izzo has become the Maestro of March. The Spartans are in the Final Four for the sixth time in the last 12 seasons.
This is their second trip as a five seed. The fact they have won their last three games without their point guard, Lucas, is an amazing accomplishment.
The Spartans have dealt with injuries all season. Starters Delvon Roe and Chris Allen have both played hurt in the NCAA Tournament.
The biggest blow was losing Lucas with a torn Achilles tendon in their second round win against Maryland.
Lucas leads the Spartans in scoring and assists and is the heart and soul for Tom Izzo. He was the Spartans second leading scorer with 14 and also led the team with seven assists in last year's NCAA Championship game loss to North Carolina.
At the time of his injury, Lucas had four points and six assists with only one turnover against Maryland. Izzo patched up a lineup and barely held on after they blew a 15-point second half lead.
Before the Maryland game, Korie Lucious had scored in double figures only three times this season. He was only averaging 5.4 PPG.
He scored 13 against the Terrapins including the game winner at the buzzer.
Lucious followed that up with 10 and 8 in the Spartans' wins over Northern Iowa and Tennessee to help Izzo and Sparty get to their second straight Final Four.
9. Arinze Onauku - Syracuse 2010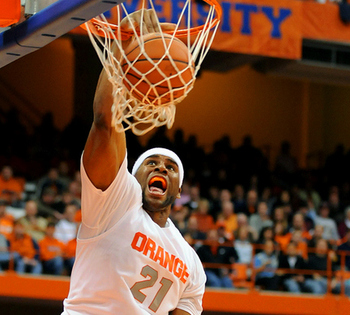 After losing arguably its three best players following the 2009 season, Syracuse's 26-3 season was amazing.
Onuaku was Jim Boeheim's inside presence and low post scorer in the 2010 season.
Onuaku sustained that turned out to be a season-ending leg injury in the Orange's quarterfinal loss to Georgetown in the Big East Tournament. He was the Orange's best low post scorer.
Onuaku's backup, Rick Jackson, averaged over nine points per game in the regular season.
Without Onauku on the court, Jackson faced more pressure. His scoring average would dip to seven points per game in the tournament.
Onuaku's absence also limited Boeheim's bench. The injury meant the 'Cuse went only seven deep in the first two rounds and eight deep in the regional semifinal loss to Butler.
8. Loren Woods - Arizona 2000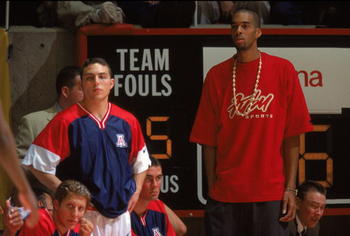 After losing in the first round in 1999 with three freshman starters, Arizona was excited and looked to advance deep into the 2000 NCAA Tournament in 2000.
Woods missed the final eight games of the season, including the Wildcats two NCAA Tournament games.
Woods had a compressed disc in his back and would eventually have two surgeries to correct the problem. Woods was having a great season for the Wildcats before being forced to sit out.
He finished his first season in Tucson averaging 15.6 PPG, 7.0 RPG and 3.9 Blocks per game.
Wisconsin was able to exploit Arizona's interior defense without Woods. Badgers forwards Andy Kowske, Mark Vershaw, and reserve Maurice Linton combined for 39 points, 17 rebounds, and four blocks.
7. Marvin Barnes - Providence 1973
Barnes, Ernie DiGregorio and Kevin Stacom led Providence to their first Final Four in the 1973 season.
With an eight point lead in their National Semifinal game against Memphis in the first half, Barnes dislocated his knee cap. He had 12 points and three rebounds in only 11 minutes up until that point.
The Friars were unable to recover without their multi-talented center and lost to Memphis 98-85.
6. Ronnie Lester - Iowa 1980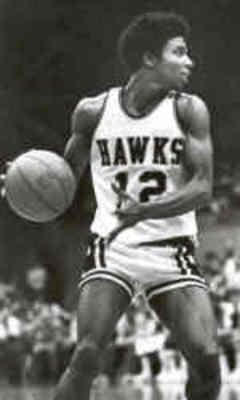 With Lester healthy in 1980, the Hawkeyes had a 15-2 record. In the 17 games he missed they were only 8-9.
Lester missed 15 Big Ten games during the season. Lester's injury knocked Iowa down to a five seed. At the time of his injury in February, Iowa was undefeated and ranked tenth in the country.
Lester returned for the Hawkeyes final regular season game against Illinois. After struggling in Iowa's previous two tournament games, Lester seemed to be regain his game.
He had 10 points on 4-4 from the floor and 2-2 from the line in 10 minutes in Iowa's national semifinal loss to Louisville before re-injuring his knee.
To this day, anyone associated with Iowa basketball will tell you that if Lester had stayed healthy, the Hawkeyes would have won that national championship.
5. Scott May - Indiana 1975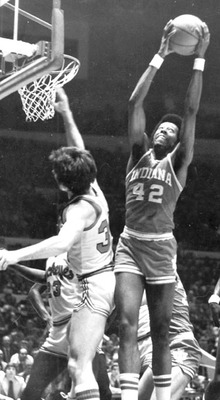 May wasn't the same player after suffering a broken arm earlier in the season against Purdue.
The Hoosiers entered the NCAA Tournament undefeated the first of two consecutive years. May only played 10 minutes in the Hoosiers last two tournament games.
Without May, the Hoosiers were eliminated by rival Kentucky 92-90 in the Mideast Regional Finals.
4. Tyus Edney - UCLA 1995
Edney was the cog in the UCLA machine in 1995. He was the MVP of the West Regional and scored 21 points in the Bruins national semifinal victory over Oklahoma State.
Edney injured his wrist against OSU and was only able to play three minutes in the National Championship game victory over defending National Champion Arkansas.
That UCLA defeated the full court press, 40 minutes of hell without their four year starting point guard was a true testament to how great a team UCLA was.
Cameron Dollar filled in admirably for the Bruins. Dollar had six points, eight assists and only three turnovers.
After being the backup all season, he played 36 minutes and the Bruins offense continued to roll on their way to the first national championship since 1975.
Ironically, the Bruins won their record 11th championship in Seattle, and Dollar is now the head coach at Seattle University.
3. Kenny Smith - North Carolina 1984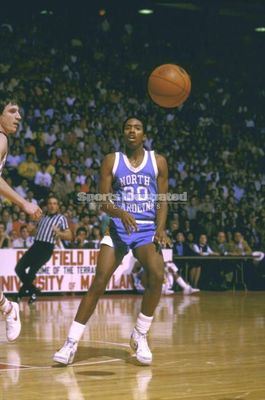 Smith was injured when attempting a breakaway layup against LSU 17 games into the 1984 season. At the time of Smith's injury, UNC was 17-0 and had an average margin of victory of 17 points.
The Tar Heels still entered the NCAA Tournament with a 25-2 record and the nation's No. 1 ranking. Smith missed 13 games in all and shot just 14-of-38 in returning for the final six games of the season.
Dean Smith has often said that he felt that they were the best team in the country that year. This was Michael Jordan's and Sam Perkins' last season in Chapel Hill.
2. Kenyon Martin - Cincinnati 2000
The Bearcats were the dominant team of the 2000 season and favorites to capture their first NCAA Championship since 1962. They held the top spot in the polls for 12 of 19 weeks.
Martin was the leader of that team. Martin was the consensus national player of the year and he averaged 18.9 PPG, 9.7 RPG, 3.5 blocks, and 1.4 assists and steals per game. Martin was the heart and soul of the Bearcats.
Bob Huggins had a very talented team around Martin with fearless guards Kenny Satterfield, Steve Logan and Forward/Guard DerMerr Johnson and Forward Pete Mickeal. The team was hardly just Martin.
Martin's injury dropped the Bearcats to a No. 2 seed in the South. They matched up with Tulsa in the second round and missed Martin immensely.
The Golden Hurricane outrebounded UC by five and they were able to penetrate more effectively than they would have without K-Mart.
Tulsa's Eric Coley finished with 16 points and 16 rebounds. Only Mickeal was able to play effectively inside for the Bearcats, finishing with 13 points and 11 rebounds. Ryan Fletcher replaced K-Mart and scored 13 points, but managed only three boards.
The loss of K-Mart ended Huggins' best chance for a National Championship at Cincinnati.
1. Hank Gathers- Loyola Marymount 1990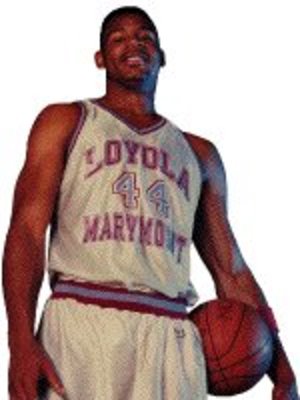 Hank Gathers' death shocked the nation. The image of Gathers wobbling near the free throw line and the collapsing will remain indelible in college basketball history.
LMU's run in the 1990 NCAA Tournament honored their teammate and friend and is one transcended sports and college basketball.
The Lions set numerous NCAA Tournament records along the way before losing to eventual national champion UNLV in the West regional final.
It was determined in Gathers' autopsy that he suffered from Hypertrophic Cardiomyopathy.
In 1988-89, Gathers became only the second player ever to lead the nation in scoring and rebounding.
In the magical 1990 season, LMU set the record by averaging 122.4 PPG. They failed to reach 100 points only three times that season. Gathers, Bo Kimble and Jeff Fryer all averaged over 20 points per game.
Their run to the West Regional Final was a testament to the heart and soul of the teammates he left behind. Their three NCAA Tournament wins that year were to honor their fallen teammate.
Keep Reading