The Hottest Cheerleaders Of The Final Four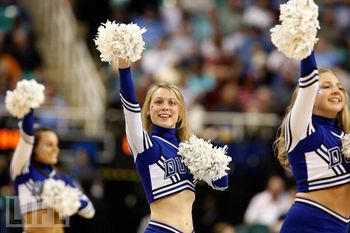 Come Saturday, we will watch Michigan State and Butler square off, and Duke and West Virginia battle. But let's not forget about the eye candy on the sidelines. Each one of the four programs will bring their cheerleaders in tow to Indianapolis and the Final Four.
The quality of the cheerleaders at the four schools vary, but it is a good time to see which cheerleaders will stand out with only three games left in the NCAA season.
Duke Cheerleaders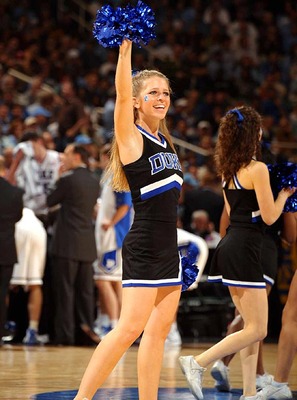 Duke is a small, southern university, but that doesn't mean Durham is short on blonde belles to lead on the crowd.
Pack Them In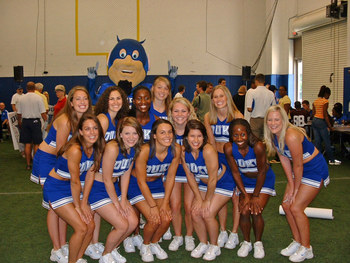 There isn't much room to move in Cameron Indoor Stadium on a good day. Bring in the Tar Heels or the Terrapins and that makes the work harder for the Blue Devil cheerleaders.
Cover Girl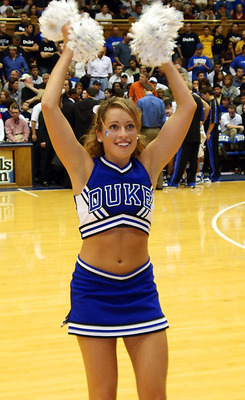 Blue Devil cheerleader Holly Kokinda (pictured) was featured in Sports Illustrated's cheerleader feature. That's got to count for something.
Redux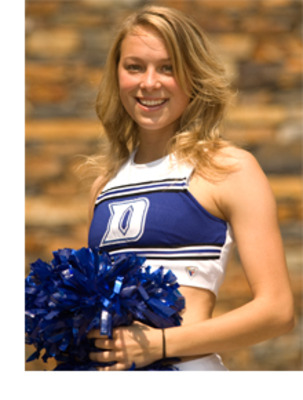 Blue Devil cheerleader Shae Anderson has also been featured in Sports Illustrated alongside her teammate.
Butler Cheerleaders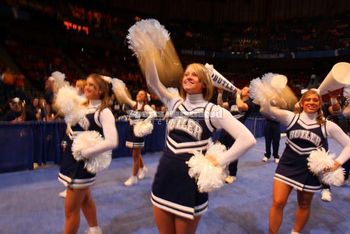 Butler is the smallest school left in the field, but the Bulldogs still draw attention with their pompom wavers.
Fresh Off the Farm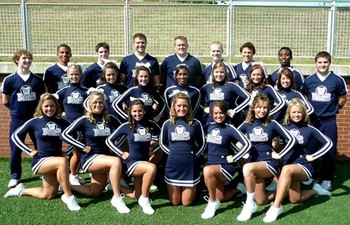 Roughly 5,000 students attend Butler University, so the cheerleading team must choose from a small pool and find the best.
Big Stage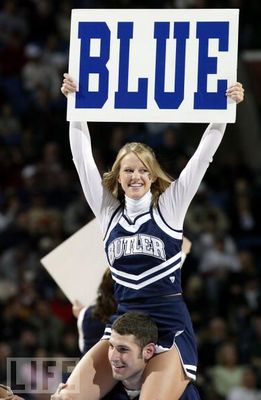 The Butler basketball team and their cheerleaders will be under the Final Four lights for the first time in school history.
Michigan State Cheerleaders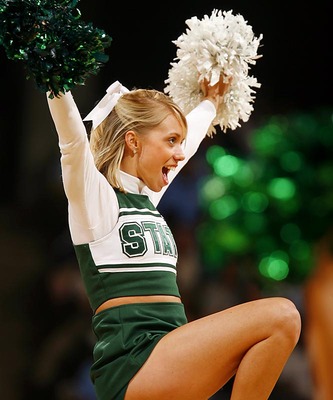 Going to the Final Four is old hat for Sparty's cheerleaders. The basketball team and the ladies are off to the Final Four for the second straight season.
Green Is Good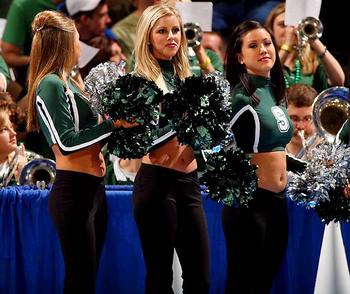 The Michigan State football team may not give fans much to cheer about, but Tom Izzo's job in East Lansing keeps the Spartans cheerleaders very active.
Big Dance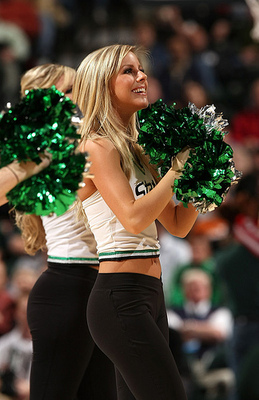 Every year of Tom Izzo's tenure in East Lansing has led to an NCAA tournament berth. When these girls put on the uniform, they know they're going dancing and not just on the sidelines.
Ride to Indy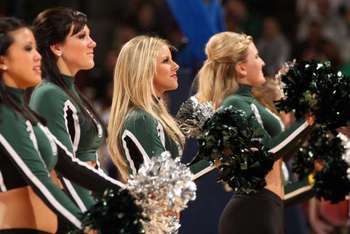 Indianapolis is the site of the 2010 Final Four, but the national semifinals returns to Lucas Oil Field in 2015. Will Izzo still be around pulling out his bag of tournament tricks?
West Virginia Cheerleaders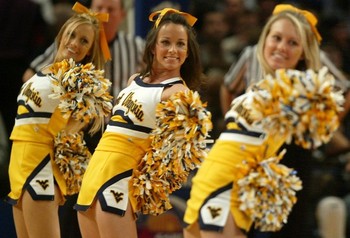 If there are two things known in Morgantown it's this: plenty of partying and damn fine women.
Long Time Coming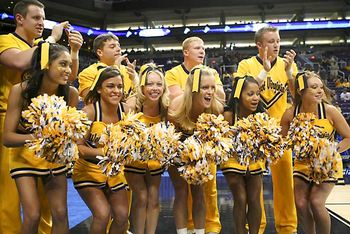 These Mountaineer cheerleaders will cheer on the team's first Final Four appearance since 1959.
No Mountain Man Here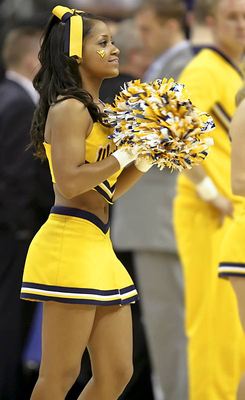 Thankfully for WVU fans there are no bears, muskets, or pelt hats required for their cheerleaders.
Take Down the Devil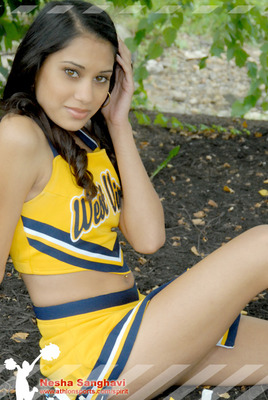 The WVU cheerleaders will watch their club try and take down Duke in the Final Four.
Keep Reading