The Top 10 Leadoff Hitters Of The Past 50 Years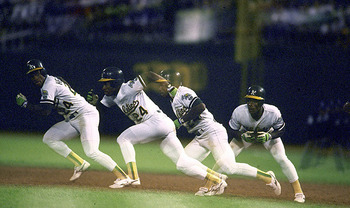 Every spring, there are a handful of questions that each team faces and must resolve before the start of the regular season.
Often these questions revolve around how to set the lineup and many times start with who will be the team's leadoff hitter.
For the teams that had the 10 guys that follow on this list, that was never an issue, as you could pencil them in atop the lineup and count on them to be a catalyst for your team.
I have chosen who i feel are the top 10 leadoff hitters in baseball history. I looked at what would be considered key stats for a leadoff man, as well as how the players performed in their primes. And of course, a little subjectivity on my part was involved as well.
By choosing only ten, there will no doubt be players I left off that you may feel is deserving, and I hope that this will inspire some good debate.
10. Willie Wilson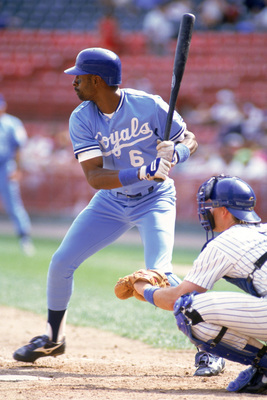 Stats
BA: .285
OBP: .326
Hits: 2207
Runs: 1169
SB: 668
Wilson had an impressive 19-year career in which he cemented himself as one of the best players in Royals history as well as a top leadoff hitter.
He hit over .300 five times in his career, and he stole over 20 bases an amazing 15 different times, with a career-high 83 in 1979.
His best all-around season came in 1980, when he hit .326 and stole 79 bases. He also led the league in hits (230), runs (133) and triples (15), as he finished fourth in the AL in MVP voting.
9. Vince Coleman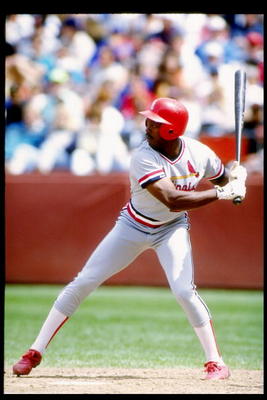 Stats
BA: .264
OBP: .324
Hits: 1425
Runs: 849
SB: 752
Coleman burst onto the scene in 1985, as he stole a whopping 110 bases in route to a unanimous selection as NL Rookie of the Year.
That was the first of six straight seasons the he led the league in steals, as he racked up 549 steals in his first six seasons in the league, topping the century mark three times in the process.
He never hit over .300, and he only posted an OBP over .350 once, but he was still as dangerous a speedster as the majors have ever seen, as he was really exciting to watch in his prime.
8. Maury Wills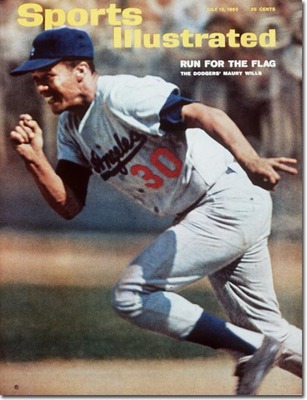 Stats
BA: .281
OBP: .330
Hits: 2134
Runs: 1067
SB: 586
Wills almost single-handedly brought the art of the stolen base back to baseball in 1962, as he stole 104 bases, which was more than any other team in the league tallied that season.
Starting in 1960, he led the NL in steals six straight times as he proved to be among the game's best table setters. Aside from his blazing speed, he was also a solid hitter, topping the .280 mark seven times.
He was a five-time All-Star, and his fantastic 1962 season earned him the NL MVP, as he also led the league with 10 triples and racked up 208 hits along with the 104 steals.
7. Tim Raines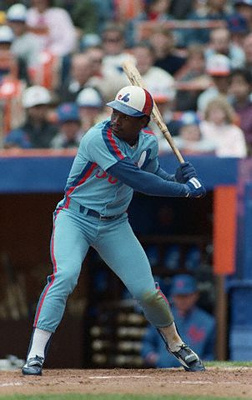 Stats
BA: .294
OBP: .385
Hits: 2605
Runs: 1571
SB: 808
All signs seem to point to Raines one day being a Hall of Famer, and his numbers are certainly hard to argue with, as he and Rickey Henderson were in a league of their own in the 1980s.
Raines was unstoppable on the bases as a 21-year old rookie in 1981, as he stole 71 bases in just 88 games while also hitting an impressive .304 as he finished second in Rookie of the Year voting to Fernando Valenzuela.
The 1981 season was the first of four straight years that Raines led the NL in steals, and the first of six straight seasons he tallied at least 70 swipes.
It was not all stolen bases with Raines though, as he hit over .300 seven different times in his career, including a .334 clip that won him a batting title in 1986.
Overall, Raines had an immensely successful 23 season career, and is currently fifth in career stolen bases. He is a deserving Hall of Famer and should get his call to Cooperstown before his time on the ballot is up.
6. Craig Biggio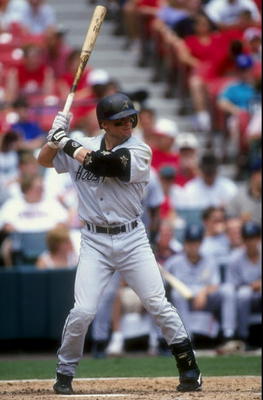 Stats
BA: .281
OBP: .363
Hits: 3060
Runs: 1844
SB: 414
Biggio is easily the best power hitter of any of the other players on this list, as he hit 291 home runs during his 20-year career. However, he was far more than just a power hitter, as he made the Astros' lineups go for years.
On top of being a member of the 3,000 hit club, Biggio is also 13th in runs (1844), 5th in doubles (668) and 2nd in HBP (285) for his career as he spent a lot of time on bases hitting in front of one of the best sluggers of the past 20 years in Jeff Bagwell.
As good of a hitter as Biggio was in his career, and as much as he meant to the Astros offense, the fact that he played catcher, second base, and center field at an All-Star level throughout his career may be his most impressive accomplishment, as he did everything his team ever asked of him.
5. Lou Brock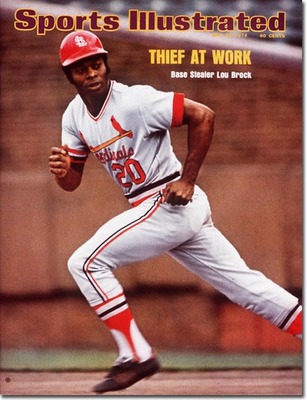 Stats
BA: .293
OBP: .343
Hits: 3023
Runs: 1610
SB: 938
With a career average under .300 and a subpar on-base percentage, many have questioned how deserving Brock is of his Hall of Fame status.
However, no one can question that he was among the best leadoff hitters to ever play the game, as he and Maury Wills brought the stolen base back into relevance during the 1960s and 1970s.
Eight times in his 19-year career Brock led the National League in steals, and 12 times he swiped over 50 bases as he had speed to burn. He was also the first player to steal over 100 bases during the Modern Era with 118 in 1974.
On top of the steals, Brock was also a very good hitter, with four 200+ hit seasons and eight seasons with a .300+ batting average.
While the fact that he struck out well over twice as many times as he walked for his career hurts his OBP and moves him down the list a bit, he was no doubt one of the best catalysts the game has ever seen.
4. Kenny Lofton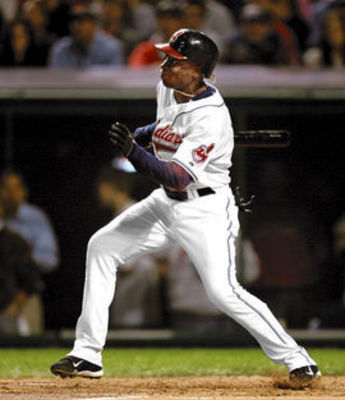 Stats
BA: .299
OBP: .372
Hits: 2428
Runs: 1528
SB: 622
While the 1970s belonged to Lou Brock and the 1980s were unquestionably Rickey Henderson's, Kenny Lofton was no doubt the premier leadoff hitter of the 1990s.
Beginning with his rookie season in 1992, Lofton led the league in steals for five straight seasons, but he was far from just a burner, as he made one of the best offenses in all of baseball even better.
During his 10 seasons with the Indians, while he was in the prime of his career, Lofton averaged a .303 BA, 9 HR, 55 RBI, 48 SB season, while making six All-Star appearances, as he showed why he was so important to his team.
Once he left Cleveland, Lofton bounced from team to team, playing for 11 teams total in his career and making the playoffs with seven of them, as he proved time and again to be a winner.
In the end, Lofton should find himself in Cooperstown when the time comes, as he was as dangerous a one-hole hitter as the game has ever seen.
3. Ichiro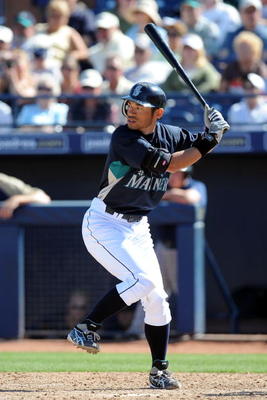 Stats
BA: .333
OBP: .378
Hits: 2030
Runs: 973
SB: 341
It is hard to really comprehend what Ichiro has been able to accomplish in just nine seasons in the majors.
Had he started his career in the United States, as opposed to coming over from Japan at the age of 27, he would have a real chance at the top spot on this list. As it is, he has still had an amazing career.
He has registered at least a .300 BA, 200 Hits, and 25 SB in every season of his career. He has won two batting titles, six hits titles, a stolen base title, and he has been an All-Star and Gold Glove winner in each of his nine seasons.
As a rookie in 2001, Ichiro won a batting title with a .350 average and led the AL with 242 hits. That easily earned him the Rookie of the Year Award, but more impressively he became the first rookie to win the MVP.
Perhaps the most impressive achievement of Ichiro's career was his breaking of George Sisler's single-season hits record.
Sisler tallied 257 hits in 1920, and his record was thought to be more or less untouchable until Ichiro's 262-hit season in 2004 proved that theory wrong.
Despite playing nine seasons in Japan to start his career, Ichiro has a legitimate shot at 3,000 hits, a milestone that takes many players a 20+ year career to achieve.
He has proven time and again that his is among the best pure hitters to ever play the game, and he is undoubtedly the leadoff hitter of the 2000s.
2. Pete Rose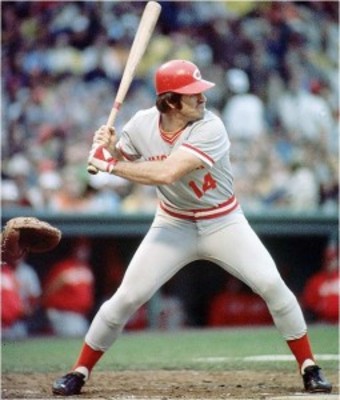 Stats
BA: .303
OBP: .375
Hits: 4256
Runs: 2165
SB: 198
While Rose was not your prototypical leadoff hitter, with just 198 steals in 24 seasons, he did just fine for himself without blazing speed.
What can you say about a man who has 4,256 career hits? It would be easy to point to his longevity as the reason for his impressive hit total, but he logged ten 200+ hit seasons, also a record as he was simply amazing in his prime.
The fact that he was the leadoff hitter of one of the most famous lineups of all-time, the Big Red Machine, is reason enough for him to be on this list. He had 2,045 hits in the 1970s alone, winning the batting title in 1973 as well as the MVP, as he meant a lot to the Reds' success.
Say what you will about his character, there have been few hitters better than Rose, and only one better leadoff hitter in my mind.
1. Rickey Henderson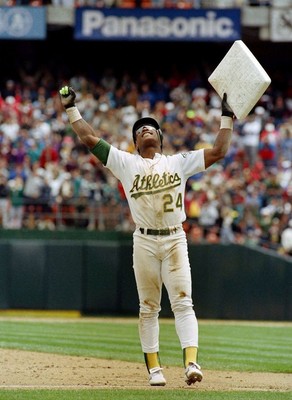 Key Stats
BA: .279
OBP: .401
Hits: 3055
Runs: 2295
SB: 1406
Who else but Henderson? The man defined what it means to be a leadoff hitter, and there was not a whole lot he couldn't do.
In his impressive 25-year career, he won a dozen stolen base titles as he topped the century mark an amazing three times, with a career high of 130 in 1982. He was far more than just a slap-hitting speedster though.
He hit an impressive 297 career home runs, reaching double digits 12 times, with over 20 four times as well.
He also had a terrific eye, leading the league in walks four times and racking up 2,190 free passes in his career, which stands as second all-time.
Henderson truly changed games from his spot atop the lineup like no other player in baseball history has, and he did it effectively for over 20 years.
Arguments can be made for others, but in my mind, there has never been a better leadoff hitter than Rickey Henderson.
Keep Reading