Boston Red Sox: Five "X" Factors for 2010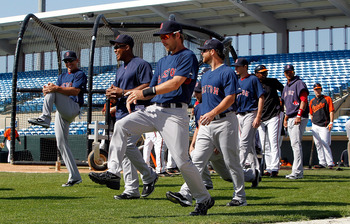 With the start of the 2010 MLB season fast approaching, questions remain regarding the possibility of success for the Boston Red Sox. After some major off-season acquisitions and departures, the Red Sox front office is hoping for solid contributions from their new arrivals and continued success from some of their younger members.
No. 5: Power Hitting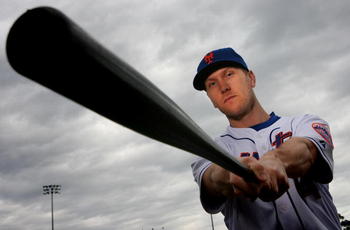 With the loss of Jason Bay to the New York Mets this offseason, the Red Sox will have some big shoes to fill. Though, Bay struggled toward the end of the season when American League pitchers began to lay off the heaters and mix in a healthy diet of old uncle charlies, Jason still had a tremendous year.
In 2009, Bay contributed 36 big flies and 119 RBI for the Red Sox. Without him, Boston will turn to David Ortiz, Kevin Youkilis, Victor Martinez, and Adrian Beltre to help carry the load of the departed slugger. If Ortiz can manage to hit 35-40 home runs and drive in 110-120 RBI, look for the Red Sox as a whole to be among the leaders of team offense in 2010.
No. 4: Daniel Bard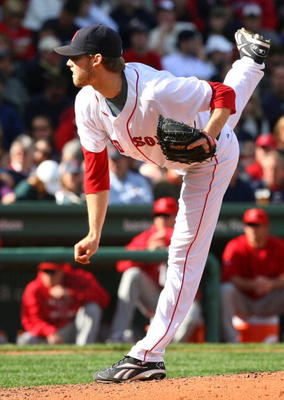 Daniel Bard busted onto the scene last year in his first partial year in the big leagues. Bard, featuring a fastball ranging from 97-100 MPH, is as explosive as it gets. With a motion that looks almost effortless, he is able to blow hitters away while mixing in a quickly developing slider.
As the season progressed, however, Major League hitters started to take advantage of his aggressive pitching style by sitting on fastball. At this level, it is paramount to have a significant barrage of breaking pitches to take the heat off your fastball, even if it is 100 MPH. Last season Daniel had an ERA of 2.79 against right handed batters compared to an ERA of 4.78 against lefties. Bard needs to throw his slider low and inside to get lefties out and have a break out year for the Sox.
No. 3: Talent on the Farm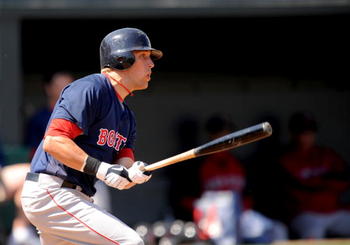 The 2010 season has yet to get under way, but trade deadline rumors are already swirling. As mentioned before, the loss of Jason Bay to free agency has left the Red Sox in a hole when it comes to power hitting. There have already been speculation that Boston will try to acquire a big bat at the trade deadline. To do this, they will have to ship off some young talent from their farm system.
With a wealth of talent in their system, the Red Sox seem poised to make a move. Players like Lars Anderson and Casey Kelly have shown great promise and will continue to develop this season in the Minor Leagues. If their young talent can continue to progress, not only will the Red Sox have young talent to look forward to for future season, but maybe even a big name talent to fall back on in the last couple months of the season.
No. 2: Jonathan Papelbon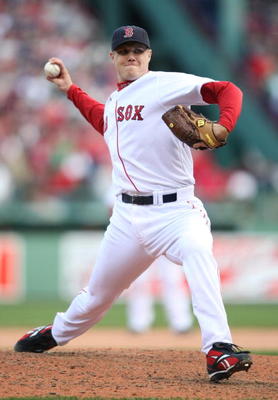 For a man who has come into baseball and proceeded to dominate the way Jonathan Papelbon has, expectations are always high. Last season saw Papelbon struggling with letting runners on base. Though things were never easy, Jonathan managed to put together another stellar season. In 2009, he posted an ERA of 1.85 with 38 saves in 41 chances.
Two things to watch for from Papelbon this season is his command and velocity. When he first broke into the Majors he threw 95-98 MPH consistently. Last year he settled more into the 94-96 MPH range. This, along with his troubles painting the corners, allowed hitters to get good looks at the plate; accounting for a WHIP of 1.15. For a successful year, the Red Sox will look for Papelbon to get that number back under 1. In a contract year, Papelbon should have another great season out of the bullpen.
No. 1: John Lackey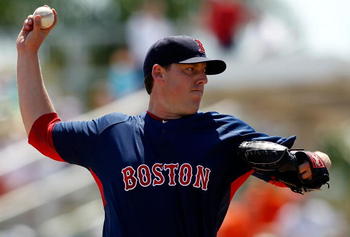 With the acquisition of John Lackey, the Red Sox have improved their starting rotation to the point of competing for the best in baseball. With Beckett, Lackey, and Lester as their top three starters, the future is bright for the Sox pitching. However, there are still questions surrounding Lackey's ability to pitch at Fenway Park. During his career, Lackey has started 9 games at Fenway Park.
In these games, he posted an ERA of 5.75 and a WHIP of 1.66. Also, Red Sox batters hit .314 off of him in these 9 games. Though, many would argue this can be attributed to the tough Red Sox lineups he has faced, he has fared much better in Yankee Stadium. The Yankees are always among the top of Major League offensive output. On the road against the Bronx Bombers, Lackey has posted an ERA of 3.76 with a WHIP of 1.38 and a batting average against of .290.
If Lackey can overcome his past failures at Fenway Park, the Red Sox will be in a good position to make a run at the playoffs in October.
Keep Reading

Boston Red Sox: Like this team?