The Last Possible Victims Of The Streak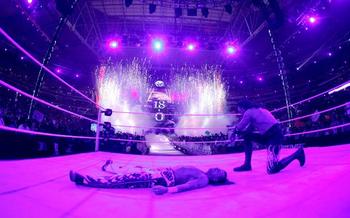 The Undertaker has gone 20-0 and over those years enough people have come - and gone, for The Undertaker to have had enough victims. Sure, two people are on there twice, but Kane was a lot different as Masked Kane. He was a better performer and stronger. HBK didn't really changemuch in 1 year. Now that Undertaker's 26 year wrestling career will be coming to an end, should he go for the Silver Anniversary Streak (25-0), in the words of Bill Goldberg...
Who's Next?
#7. Drew McIntyre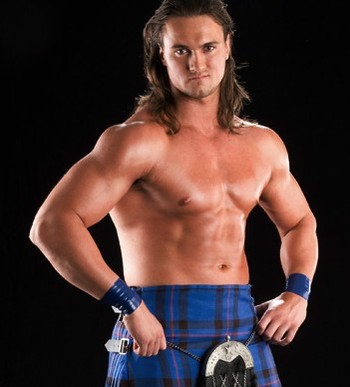 Drew McIntyre. I'm not really a fan of his but I will say he has good in ring work when the time calls for it.
Up against Taker, it would be even better because of how it would be sold, recieved or how Drew takes the shots. First he'd, like all other current midcarders, would need to be builled dangerous or "strong" enough to have any chance of ending the streak, but it really doesn't matter. Since WM XX the only possible chances of the streak dying were to Randy Orton (WM 21) Shawn Michaels (WM 25 and 26). Next in line was Edge then Batista. Kane was after Batista but only because of these two words: Mark Henry.
It doesn't matter if they aren't a threat it just makes it less intense.
#6. Sheamus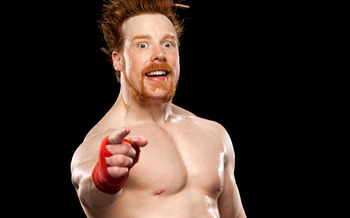 Sheamus has proved he can be in a main event match, although that could have been a one off. Why is he before Drew? He is being billed as a better performer and is already in the Main Event Scene.
The Undertaker gives everybody a "WrestleMania Moment" because everybody cares about the streak. They want it to live (about 85% of wrestling fans who know the product well) and the other 15% of the WWE Universe want it to die. They're a mix of haters, new fans, losers who think it's always burial match or HBK Marks. Against Sheamus not only would he have about 100% of the fans behind him but if Sheamus brought his A-Game he'd have a WrestleMania moment.
#5. Rey Mysterio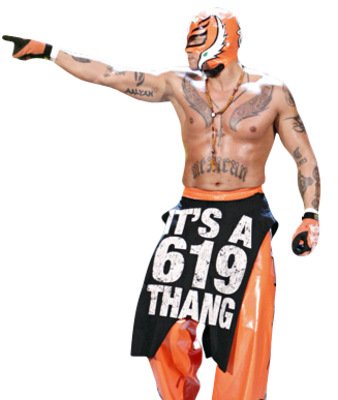 Okay, Put your hand up if you thought Undertaker vs Rey Mysterio would be a bad match.
Well, You.. Were... Wrong.
Rey has proven he can fight with the big dogs, with a mixture match of high flying athleticism vs brawling, powerhouses he can hold his own and do the right things on the turnbuckle, not to mention he plays the underdog, small character well. Always squirming around, like a worm.
Rey should definitely get a spot on the list because he's the next Last Great superstar although he is limited to no large grapples which is why *the next superstar* goes before him.
#4. Christian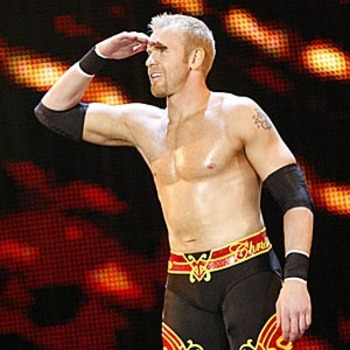 Christian should be on the list because he has proven that he has a lot of potential in the ring and a great promo cutter. He would definitely have a good match against The Undertaker. He can use a fair few grapples as well as high flying moves. I can easily see Christian on the streak if Taker can stretch it past 20-0.
#3.CM Punk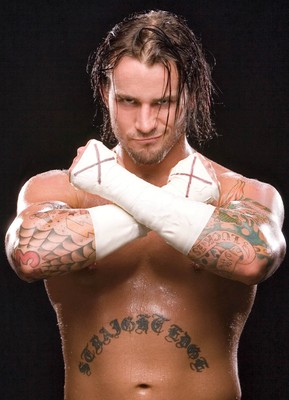 A great feud in 2009 was ruined when CM Punk violated the dress code, by appearing in the WWE arena (near the side doorway, an entrance that is never used) in regular clothes. Taker grabbed him and literally dragged him to Vince McMahon. It was even worse when CM Punk asked why Cena or Taker was allowed to be out of dress code. Vince was fuming and told him that Cena and Taker aren't stupid enough to walk out of the arena *Good Work Vince*. In a quick squash match, by Vince's orders, Taker became the World Heavyweight Champion at Hell in a Cell. Since that was there only feud, there is a lot more that Punk and Taker could have done for them.
A second feud wouldn't tarnish the original at all; I expect it to be better, if it's a WrestleMania feud.
#2. Chris Jericho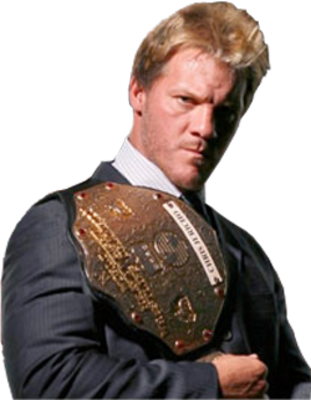 Chris Jericho is the best in the world at what he does. He hasn't been on the streak and since debuting in the WWE in December 1999, there have been 9 or so years to take a chance at having yet another 5 Star match at WrestleMania. If Y2J were to be the face in the match, he would be cutting great promos.
Chris Jericho is the final person to have a legit chance to end the streak.
Honerable Mentions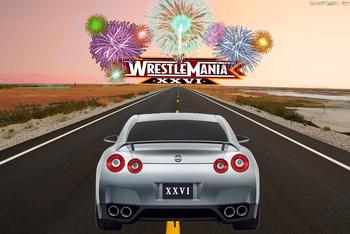 MVP: He has great some great in ring performance but his backstage racial antics won't get him much in WWE.
John Morrison: Like Rey Mysterio he isn't good with the large grapples but you can't just have their first match at WrestleMania. You're going in with a blindfold on.
Kofi Kingston: Like John Morrison like Rey Mysterio he wouldn't use many grapples but I think a few quick snap moves could occur. WWE would need to push him again before he has a chance at The Streak.
Now, our Number 1. surpassing all the previous superstars, merely because of his large fanbase and a total of 6, count them 6, moves...
#1. John Cena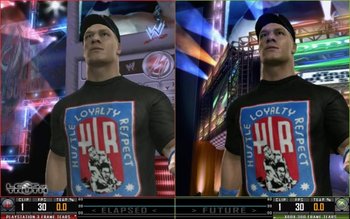 You could be thinking "No Way is Cena more important to the streak than *Other superstar*" I'll take it a lot of you said "Chris Jericho".
Why would Cena be more important than Y2J? Chris was a big role in WCW middleweight divison and in WWE being a great, charismatic superstar. He's more meaningful to older fans. Y2J has more enthusiasm when he wants, but as a heel he sounds uninterested and boring, in my opinion. Cena has a lot of fans, I think more than Jericho because a lot of his fans are kids. Jericho has a lot of internet fans because, lets face it, little kids don't use the computer often.
Cena losing to taker would be the best thing right now for older fans ego. If you hate Cena and love Attitude Era (which Taker was a part of) you'll love seeing Cena lose at the Pinnacle of Sports Entertainment. John Cena is the face of WWE, even Batista said it, It went Hogan, Stone Cold, John Cena. In a lot of minds Taker has always been there with HBK but they were never openly the face of WWE.
Mind you, if Cena didn't lose to Orton at Mania XXIV, He would be 7-0, the stafe Taker was at when he defeated Kane. Cena has a very good chance of ending the streak just because of how much Vince... "admires" him.
The World May End In 2012 But The Streak Won't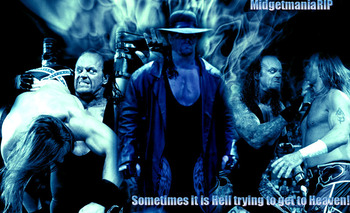 None of these superstars will end the streak if Shawn Michaels and his 26 year career can't. It's too risky to give #7 and #6 the honour of ending The Streak, they could be released or quit. Imagine that.
#5 *Rey* Has proven his loyalty, wrestling since the age of 16 in different promotions but people wouldn't like it for the fact of the "Tale of the Tape" differences.
#4 Has already left WWE for TNA and returned, imagine if he ended the streak in 2003 instead of A-Train and Big Show
#3 Hasn't proven his loyalty yet.
#2 Has, although he left in 05 for music and his band.
#1 has but he obviously has a movie career as a back up.
None of these people have proven their loyalty. That can be proven with Hulk Hogan and Ric Flair, and all the other WWE Legends/WWE Hall Of Famers that went to TNA. It's just too risky to end the streak,
Keep Reading