2010 NFL Draft: Nine Players the 49ers Should Target Early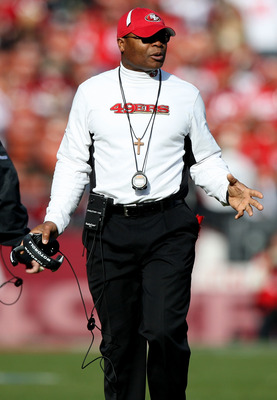 The Niners are coming into the draft with two first round picks and everyone is expecting results. They're hoping to slip past the depleted Arizona Cardinals and win the NFC West.
They still have a few missing pieces from the puzzle however. They need defensive backs, an offensive tackle and a kick returner. Here are nine players that could help the Niners get back to the playoffs. I haven't limited them to those needs.
9. C.J. Spiller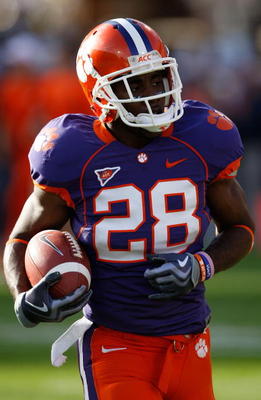 I bet everyone saw this one coming. Change of pace back, kick returner, blah blah blah... Not sure it's worth spending a first round pick and first round money on a guy who is going to get 10 carries a game and return kicks.
8. Brandon Spikes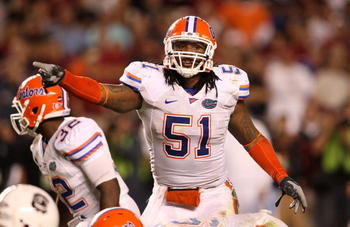 Singletary shouldn't go out of his way to get this guy, but they're in prime position to develop him. He would have great role models in his cousin Takeo, Patrick Willis, and Singletary.
7. Mardy Gilyard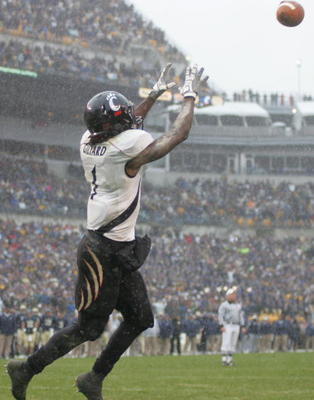 This kid wants to be the best. He's got great hands and he's also an outstanding kick returner. He might make it to their pick in the second round if enough teams find a reason to pass on him.
6. Jahvid Best
Basically the same as Spiller, but there's a chance he could make it to their second round pick. He could be a change of pace back, and he could be coached to be a kick returner.
5. Earl Thomas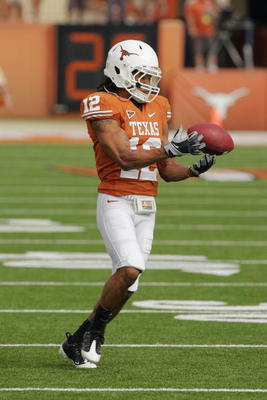 Earl Thomas has proven covering abilities and he could compete for a job at safety or corner. Lewis and Clements both haven't been playing wonderfully, and Thomas could just slip by one of them into a starting role.
4. Diyral Briggs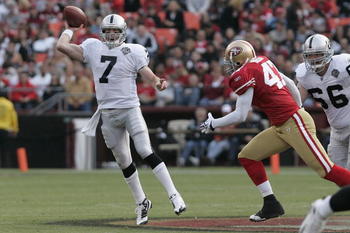 He's the 49er in the photo. He's not a draft prospect, but he hasn't played in a regular season NFL game. He deserves consideration for the final 53 player roster.
This article can explain it better than I can: http://www.49ers.com/news-and-events/article-1/Road-to-the-Roster-OLB-Diyral-Briggs/3aad1f0c-461b-4c01-9d40-d708eaf8aa05
And if you want to see a clip of him playing, watch the play at 2:30: http://www.youtube.com/watch?v=UtPCxehjH1U
3. Trent Williams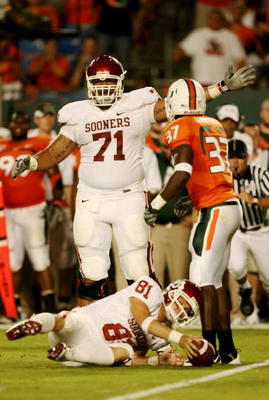 Great blocker. There's a big need at right tackle. Not much to say.
2. Joe Haden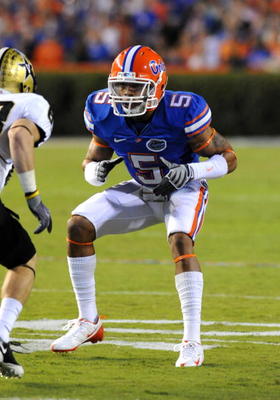 Haden is the undisputed best corner in the draft. They should definitely take him if he falls to pick No. 13. He would be a great addition to the 49er secondary.
1. Bryan Bulaga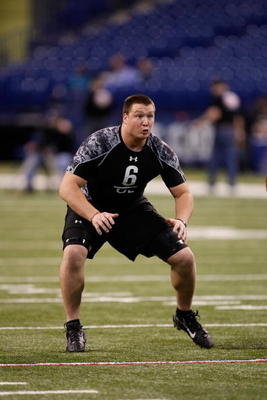 Great attitude, great player. Fills the hole at right tackle. Let's hope he falls to the Niners!
Keep Reading

San Francisco 49ers: Like this team?