The Top 20 Second Round Upsets in NCAA Tournament History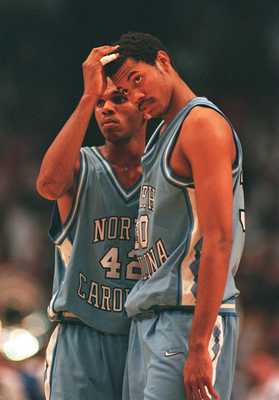 First-round upsets are what define the tournament and put the mad in March Madness, but the second round is often more impactful on the outcome of who wins the championship and who goes home early and disappointed.
The NCAA Tournament creates legends, launches careers of players or coaches, and gives fans of these giant-slayers a memory of a lifetime.
Honorable Mention: No. 8 Kansas State 50, No. 1 Oregon State 48 (1981 West Region)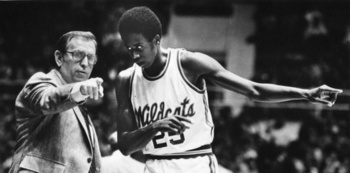 K-State upset No. 2-ranked Oregon State on Rolando Blackman's 17-foot buzzer-beater from the right baseline. K-State had to use a late 16-6 run to even the game before Blackman's heroics.
The Wildcats advanced to their first of two Elite Eights in the '80s, falling short of the Final Four each time.
20) No. 7 Navy 97, No. 2 Syracuse 85 (1986 East Region)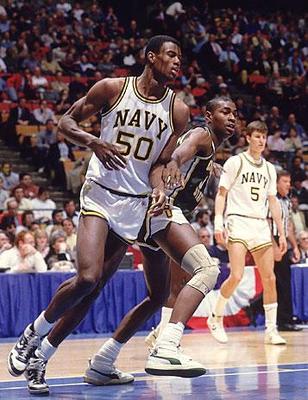 Playing at the Carrier Dome, it was a foregone conclusion that Syracuse would move on to the East Regional semifinal at the Meadowlands.
Someone forgot to tell the Admiral. David Robinson scored 35 points, including making 21 of 27 from the line, pulled down 11 rebounds, and blocked seven shots to shock the partisan Carrier Dome crowd.
Navy power forward Vernon Butler added to the Midshipmen's inside dominance with 23 points.
Dwayne "The Pearl" Washington scored 24 of his 28 points in the second half for Syracuse in his final college game.
19) No. 8 Georgia 76, No. 1 Purdue 69 (1996 West Region)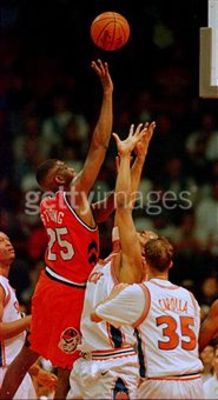 After winning its third straight Big Ten championship and earning its second No. 1 seed in three years, few thought Purdue would lose before the Elite Eight.
Tubby Smith led Tulsa to the Sweet 16 the two previous seasons before taking the reins at Georgia. Smith was in this third straight Sweet 16 with a shocking 76-69 upset of the top-seeded Boilermakers.
Purdue had barely avoided being the first No. 1 seed to lose in the first round, hanging on against Western Carolina 73-71.
Carlos Strong led Georgia with 17.
18) No. 14 Chattanooga 75, No. 6 Illinois 63 (1997 Southeast Region)
After upsetting Georgia in the first round, the Mocs eliminated Illinois in the second round to become only the second No. 14 seed to reach the Sweet 16.
Chattanooga was motivated after hearing that the Fighting Illini celebrated Duke's elimination, which appeared to give them an easier route to the Elite Eight.
A 20-4 second-half run and a 39-21 advantage on the boards proved to be the difference.
17) No. 10 Maryland 95, No. 2 UMass 85 (1994 East Region)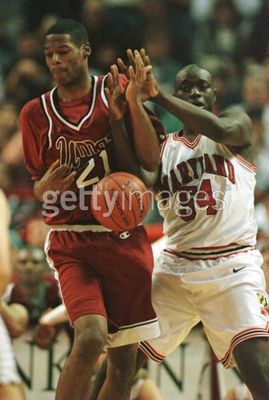 John Calipari's legend began at UMass. He brought the Minutemen to levels only seen when Julius Erving played in Amherst in the early 1970s.
After a Sweet 16 appearance in 1992, UMass was on the rise as a program of national prominence. A year after being eliminated in the second round as a No. 2 seed, the Minutemen had high expectations in 1994.
Gary Williams' Terrapins, led by freshmen sensation Joe Smith, had other ideas. Maryland's balanced scoring was the difference. Smith scored 22, Duane Simpkins had a career-high 20, and Exree Hipp had 19 as Maryland advanced to the Sweet 16.
The Terrapins shot 70 percent in the second half and finished the game connecting on 60 percent of their shots. A 34-13 second-half run turned a 10-point deficit into an 11-point lead, and Maryland never looked back.
16) No. 8 Boston College 82, No. 1 DePaul 75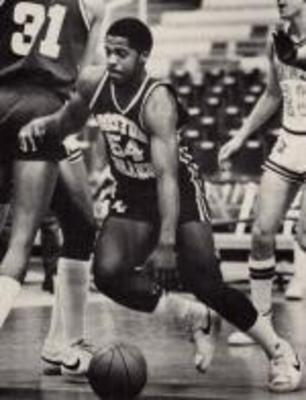 DePaul's hat trick of misery was completed with an 82-75 loss to Boston College in the second round in 1982. It was their third straight opening-game loss in the NCAA Tournament.
In the days before the 64- or 65-team field, the higher seeds received a first round bye. All-time great Terry Cummings finished his collegiate career with 20 points and 17 rebounds, but without an NCAA Tournament win.
The Eagles were led by the dynamic backcourt of future NBA players Michael Adams and John Bagley.
15) No. 8 Alabama 73, No. 1 Stanford 70 (2004 West Region)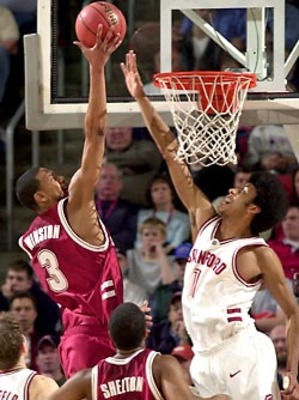 The story of college basketball in 2004 was Stanford and St. Joseph's staying undefeated into March. The Cardinal earned a No. 1 seed for the second time in five seasons.
The Crimson Tide used a 16-0 second-half run to erase a 13-point deficit and made 34 out of 44 from the line to eliminate the Cardinal as a top-two seed for the third time in six years.
Alabama was able to overcome missing 16 out of 17 shots from the field at one point in the second half.
Kennedy Winston led four Crimson Tide players in double figures with 21 points, seven rebounds, and three steals.
14) No. 8 North Carolina 60, No. 1 Stanford 53 (2000 West Region)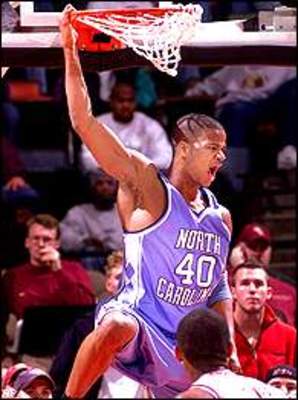 No team has been at both ends of the spectrum of second-round upsets as much as UNC.
The Cardinal earned its first ever No. 1 seed after sharing the Pac-10's regular season championship with Arizona. They entered the 2000 NCAA Tournament a year after getting ousted in the second round by Cinderella Gonzaga as a No. 2 seed.
The Tar Heels pulled the shocker and advanced to the Sweet 16 on the strength of a late 10-0 run. UNC was led by freshman Joe Forte with 17 points. During the 2000 season Forte became the first freshman to lead North Carolina in scoring.
The win secured UNC's 30th consecutive 20-win season.
13) No. 10 West Virginia 111, No. 2 Wake Forest 105 (2OT) (2005 West Region)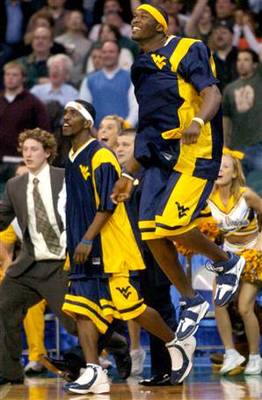 Wake Forest's Chris Paul was one of college basketball's biggest stars in 2005. The Demon Deacons led 40-27 at halftime and seemed to be cruising to a Sweet 16 berth.
Behind forwards Tyrone Sally and Mike Gansey, the Mountaineers exploded for 84 points in the second half and the two overtimes and messed up a lot of brackets.
Gansey scored 19 of his game-high 29 in the two overtimes to lead WVU. He scored eight in the final two minutes of the second overtime. Included was a crucial layup that fouled out Paul.
West Virginia advanced to the Elite Eight before relinquishing a 20-point lead to Louisville to fall short of the Final Four.
12) No. 6 California 82, No. 3 Duke 77 (1993 Midwest Region)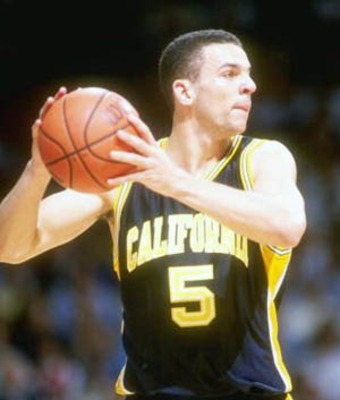 In terms of their seeds, Cal's win over Duke wasn't so shocking. What made the Bears' victory so impressive was the significance of the win.
Their 29-year-old coach Todd Bozeman was coaching in only his 12th game as a head coach, and Duke was the two-time defending national champion.
The game is considered Jason Kidd's introduction as one of the game's great point guards. Kidd scored 11 points and dished out 14 assists as the Bears ended Bobby Hurley's amazing career. Many of those assists went to Lamond Murray, who scored 28 points for Cal.
Hurley finished his career having appeared in 20 NCAA Tournament games with three national championship appearances. Bozeman became the youngest coach to reach a Sweet 16 with the win.
11) No. 8 UAB 76, No. 1 Kentucky 75 (2004 St. Louis Region)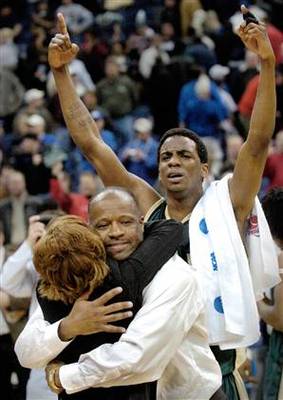 Kentucky was familiar with 40 minutes of hell from playing against Arkansas in the SEC. UAB head coach Mike Anderson was an assistant at Arkansas during their title runs in the mid 1990s.
Anderson enacted 40 minutes of hell II in Birmingham. The Blazers' pressure defense forced 16 UK turnovers.
Mo Finley won it for UAB on a jumper with 12 seconds remaining to eliminate the tournament's No. 1 overall seed.
10) No. 8 North Carolina 79, No. 1 Oklahoma 77 (1990 Midwest Region)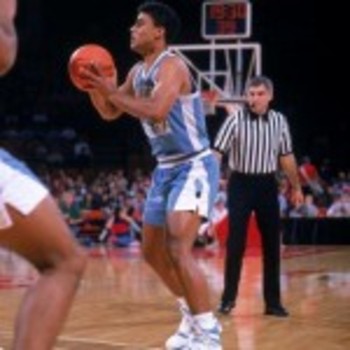 No one figured that North Carolina would be able to continue its streak of nine consecutive Sweet 16s in 1990.
Oklahoma had developed into a national power under coach Billy Tubbs in the 1980s and into the 1990s. Oklahoma entered the 1990 NCAA Tournament as the nation's top-ranked team.
A Rick Fox layup at the buzzer gave the UNC the victory and extended the Tar Heels' Sweet 16 run to 10 years.
9) No. 8 UCLA 77, No. 1 DePaul 71 (1980 West Region)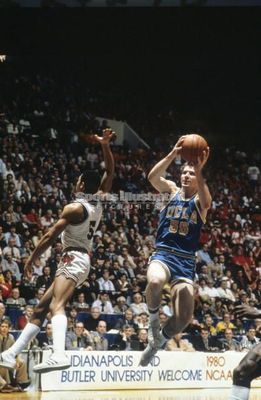 A year after DePaul eliminated UCLA in the West Regional final to earn Ray Meyer's first Final Four berth, the Bruins returned the favor.
With a young but talented roster and senior Kiki Vandeweghe, the No. 8-seeded Bruins eliminated top seed DePaul 77-71. De Paul finished the season 26-2.
8) No. 9 St. Joseph's 42, No. 1 DePaul 41 (1981 Mideast Region)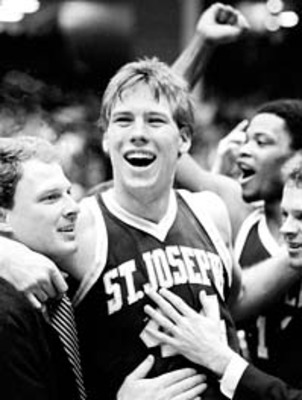 In the late 1970s and early 1980s, DePaul was the dominant team in college basketball. Unfortunately, after their 1979 Final Four run, the Blue Demons were unable to translate that success into more postseason runs.
Ray Meyer led DePaul into the first three tournaments of the 1980s as the No. 1-ranked team in the country. This 1981 game was the second of three consecutive losses in DePaul's opening game in the NCAA Tournament and probably its most painful.
DePaul entered the NCAAs 27-1 and were playing in the Mideast after two trips to the West region. With a one-point lead and Skip "Money" Dillard at the free-throw line, the game seemed to be in hand.
Dillard, a nearly 90 percent free throw shooter, missed the front end of a one-and-one. St. Joseph's got the rebound, raced downcourt, and got a layup with three seconds left.
Mark Aguirre, in complete shock out of bounds, held the ball, and DePaul was shocked for the second consecutive year in the second round.
7) No. 8 Wisconsin 66, No. 1 Arizona 59 (2000 West Region)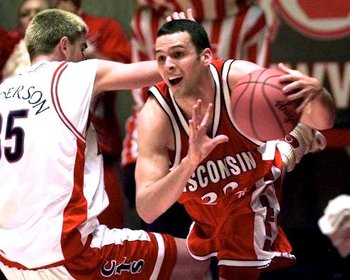 Led by Dick Bennett and his 1950s style of play, Wisconsin pulled off the stunner over Arizona. The Wildcats were playing without center Loren Woods, who they lost late in the season with a back injury.
Wisconsin and their overaggressive defense out-toughed the Wildcats. Five Wisconsin players finished in double figures, while Arizona was led by freshman Gilbert Arenas with a game-high 21 points.
6) No. 8 Rhode Island 80, No. 1 Kansas 75 (1998 Midwest)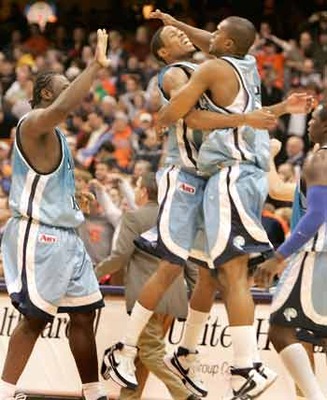 In 1997, Kansas was shocked by Arizona in the Sweet 16 as the nation's top-ranked team. A year later, the Jayhawks were eliminated a round earlier as the nation's second-ranked team.
Rhode Island coach Jim Harrick bounced back just two years after being let go at UCLA.
Rhode Island's dynamic backcourt of Tyson Wheeler and Cuttino Mobley proved too much for Kansas. Wheeler had 20 points and eight assists, and Mobley scorched the Jayhawks for 27.
KU guards Ryan Robertson and Billy Thomas couldn't match URI's explosiveness. Thomas and Robertson combined to shoot just 5-of-24. Kansas All-Americans Paul Pierce and Raef LaFrentz had 45 points total, but they were unable to get much offense from anyone else.
The loss marked the fourth time Kansas failed to make a Final Four in the '90s despite being the region's top seed. Kansas finished the 1998 season 35-4. Kansas finished the 1997 and 1998 seasons a combined 69-6 with no Final Four to show for it.
5) No. 8 UTEP 66, No. 1 Kansas 60 (1992 Midwest Region)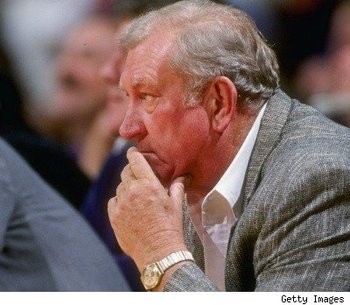 Kansas has had its share of collapses in the NCAA Tournament, both under Roy Williams and Bill Self.
Williams coached KU to the national championship game in just his third season in Lawrence and returned to the Final Four two years later. After that it took him another nine years to guide his program back to college basketball's promised land.
KU entered the 1992 tournament ranked second in the country with a loaded roster. Led by Adonis Jordan, Steve Woodbury, and Rex Walters, Kansas entered their second-round game with a 27-4 record and the Midwest Region's No. 1 seed.
Legendary UTEP coach Don Haskins designed a spread offense, utilizing the weave and using most of the then 45-second shot clock to slow the game down. UTEP forwards Johnny Melvin, Marlon Maxey, and backup Ralph Davis combined for 44 of the Miners' 66 points.
Kansas rallied in the second half, but UTEP held on for a 66-60 victory, their biggest since winning the national championship in 1966.
4) No. 9 Penn 72, No. 1 North Carolina 71 (1979 East Regional)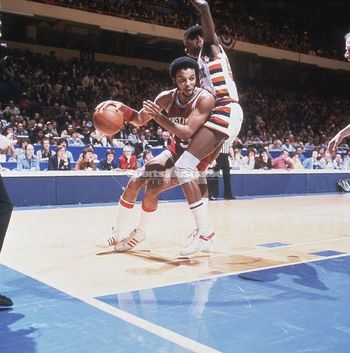 No. 1 seed North Carolina lost its tournament opener in the Tar Heels' home state (Raleigh, NC) when Tony Price poured in a game-high 25 points for the Quakers on their way to an improbable Final Four run.
The Quakers defeated UNC on what is known as Black Sunday on Tobacco Road. Duke and North Carolina were eliminated at Reynolds Coliseum in Raleigh as the East Region's top two seeds. The regionals were held in Greensboro without an expected home state team.
3) No. 8 Villanova 59, No. 1 Michigan 55 (1985 Southeast Region)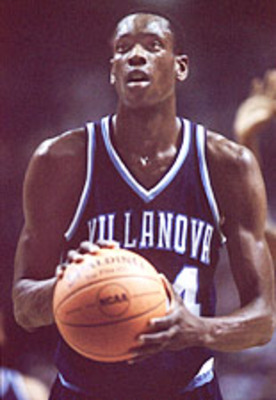 This is where the Wildcats began their march to an improbable NCAA Championship with a string of upsets.
Big Ten champion Michigan entered the game 26-3. Dwayne McClain led Villanova with 20. Michigan center Roy Tarpley only scored two points in the second half after having 12 in the first 20 minutes.
2) No. 9 Northern Iowa 69, No. 1 Kansas 67 (2010 Midwest Region)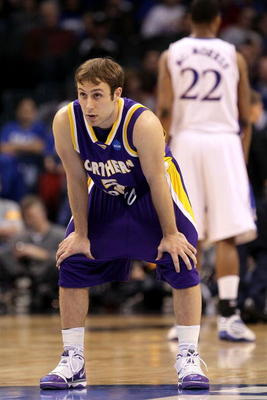 Kansas entered the tournament as the clear favorite to capture the school's fourth NCAA Championship, but behind fearless play from sharpshooter Ali Farokhmanesh and center Jordan Eglseder, the Northern Iowa Panthers pulled off the upset.
The defining moment came with 34 seconds left. Leading by one and alone on the wing, Farohkmanesh let a three-pointer fly...and made it. The prudent decision would have been to pull the ball back and burn clock.
With two made free throws UNI would have been up three, still giving Kansas a chance to even the game. Farokhmanesh's decision iced the game and sent the Panthers to their first Sweet 16.
1) No. 8 Boston College 75, No. 1 North Carolina 72 (1994 East Region)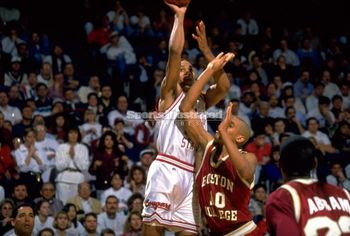 Coming off a second national championship, UNC was one of the favorites to get to Charlotte for a chance to repeat as national champions.
Veterans Derrick Phelps and Eric Montross and star freshmen Jerry Stackhouse and Rasheed Wallace powered a loaded roster.
Wallace and 1993 Final Four MOP Donald Williams combined to go 4-of-22 from the floor, and Phelps played only 14 minutes after sustaining a shoulder injury.
The Eagles led 42-34 at halftime. UNC came back in the second half, but a three-point attempt by Wallace missed at the buzzer, and BC shocked the world.
UNC was unable to exploit its deeper bench. Five Eagles finished in double figures, led by Garrod Abrams' 21 and Bill Curley's 18. BC's win ended North Carolina's run of 13 straight trips to the Sweet 16.
Keep Reading