Mid-Major Basketball: Which Teams Could Make A Run Like Butler In 2011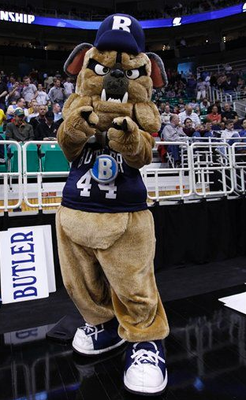 It is tough to find teams that will make a run like Butler's and go to the Final Four (with a chance at a national title).
This slideshow will focus more on smaller, mid-major schools that have a chance to win in the NCAA Tournament and possibly be a Cinderella like Northern Iowa or St. Mary's from 2010.
The main factor for who can make a deep run is experience—both general experience in college play, and also experience in the NCAA Tournament.
Lipscomb Bisons, Atlantic Sun Conference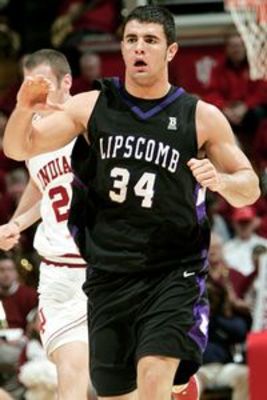 Lipscomb was robbed of the NCAA Tournament in 2010. The Bisons played great in the regular season and then lost to Kennesaw State in the Atlantic Sun Tournament.
Luckily, the Bisons are only losing Johnny Lee, who only averaged 3.5 points per game. Lipscomb's whole starting lineup will be back for 2010, including its big three stars: Adnan Hodzic, Josh Slater, and Brandon Burgason.
Lipscomb could get hurt from not having players who have played in the NCAA Tournament.
Morehead State Eagles, Ohio Valley Conference
Morehead State made the NCAA Tournament in 2009, but fell just short in the OVC Championship Game to Murray State.
Morehead State has a chance to win a game in the NCAA Tournament next year, but most likely will not go farther than that.
Kenneth Faried is a great player, and could eventually get drafted into the NBA.
However, the Eagles are losing 22 points in scoring. Morehead State will rely on Faried and Demonte Harper in 2011.
Ohio Bobcats, Mid-American Conference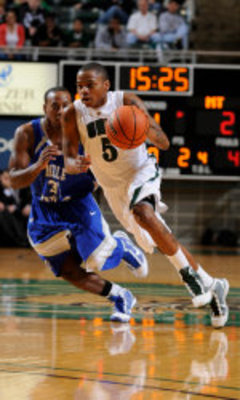 Ohio shocked Georgetown in the first round of the 2010 NCAA Tournament. This followed a shock in the MAC Tournament, with a conference title as the No. 9 seed.
Ohio will be back, and stronger, next season. Only Kenneth van Kempen will graduate from the Bobcats. Van Kempen scored 6.8 points per game and grabbed 6.7 rebounds per game in the 2009-10 season.
Ohio will bring back star guards Armon Bassett and D.J. Cooper. In addition, the Bobcats have a very good recruiting class coming in for next year. 6'4" guard Ricardo Johnson leads the incoming class. Johnson is graded a 91 on ESPN.
George Mason Patriots, Colonial Athletics Association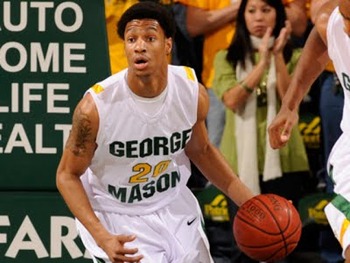 George Mason could be in shape to make another deep run in March next season. The Patriots are only losing Louis Birdsong from their roster.
The Patriots will only have two seniors on the roster, but there will be few freshman on the team and plenty of juniors.
It would help to have more players with greater experience, but George Mason should be hurt too much by it.
Charleston Cougars, Southern Conference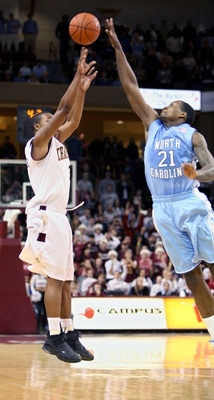 Charleston lost Tony White Jr. after the 2009-10 season. However, the Cougars have five returning juniors to provide leadership next season.
Even if Charleston gets a lower seed in the 2011 NCAA Tournament, the Cougars veteran team will not back down against a far superior team.

As of now, Charleston has three recruits that will be on the team next season. All of them are ranked an 82 or higher on ESPN.
Wofford Terriers, Southern Conference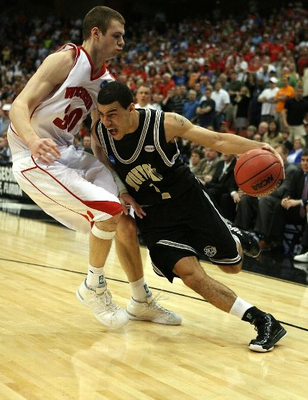 Wofford is in solid shape for next year. Almost all of the Terrier roster will return for 2010-11. Plus, this whole team has experience from this past tournament, where the Terriers almost beat No. 4 seed Wisconsin.
Although there is a chance the Southern Conference could get two teams into the NCAA Tournament, most likely only one of Wofford and Charleston will make the Big Dance in 2011.
Butler Bulldogs, Horizon League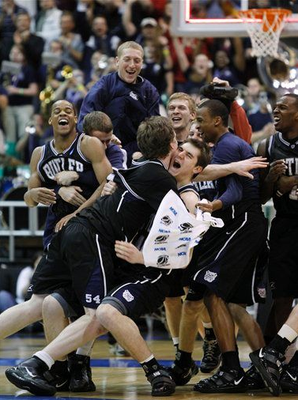 Believe it or not, Butler has a chance to make a similar run next season.
Unfortunately, Butler will be losing Willie Veasley and Avery Jukes. Although this probably won't happen, there is a slim chance of Gordon Hayward going pro.
The Bulldogs will need Hayward on the team next year to make another run.
If Hayward returns, Butler will have nine juniors and seniors.
Butler is also bringing in two good big men in Eric Fromm and Khyle Marshall. Marshall is graded as a 93 on ESPN.
Keep Reading