The Top 10 NHLers to Come Out of College Hockey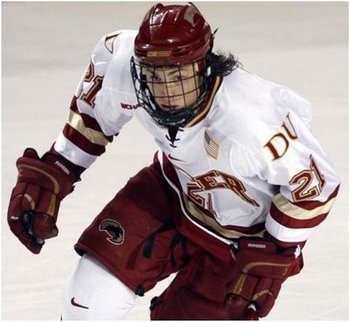 With the emergence of Tyler Bozak in Toronto, it got me thinking, just who is the best NHLer to come out of College hockey?
We have seen a slew of great players come out of the Canadian Junior Hockey ranks, from Wayne Gretzky to Sidney Crosby, the CHL has been the creme de la creme when it comes to developing young NHL talent.
Players learn the rigors of a tough schedule, while playing a physical brand of hockey that is surpassed by no leagues aside from the pros.
But, College hockey has been surging lately, and you need to look no further than this year's World Junior Champions Team USA for proof.
The Americans had 11 players on their 22-man roster that play College hockey.
From Zach Parise to Brian Rafalski, it is little wonder that a league where it's players have the chance to mature and season into men and hockey players, could effectively turn into bona fide NHLers.
After all, a 22-year-old from college is probably going to be a lot more prepared for the physicalities of the NHL than an 18-year-old from the CHL.
That is, unless you're a 6'4", 220-pound manchild like Eric Lindros was coming out of junior.
The debate is still out for sure, but here is a list of kids who decided to take the College route, and turned out to be pretty darn good players in the NHL.
http://dansallows.com/
Honorable Mention: Doug Weight (Lake Superior State 1989-91)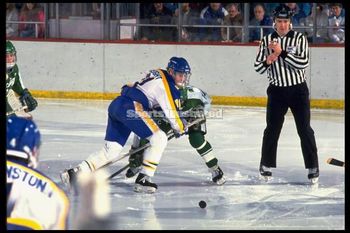 Doug Weight has been the epitome of class and talent over his NHL career, something he may have learned while playing for the Lakers at Lake Superior State of the NCAA.
In his two years there, Weight scored 50 goals and added 94 assists, which was good for 144 points in 88 games.
He then took his show to the NHL, and has scored 1,007 points through 1,196 games thus far.
Honorable Mention: Curtis Joseph (University of Wisconsin 1988-89)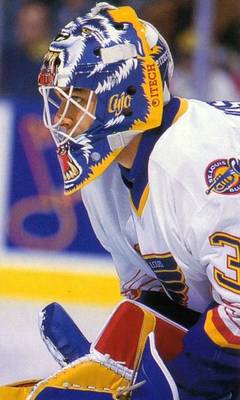 While playing with the Badgers in Wisconsin, the undrafted Curtis Joseph caught the eye of the St. Louis Blues and signed a pro contract shortly after his brilliant season there had finished.
Joseph was voted to the WCHA All Conference Team, after going 21-11-5, with a 2.49 goals against average.
He sits 4th all-time in NHL goaltender wins with 454, which is the most ever by a netminder who didn't win a Stanley Cup.
10. Paul Kariya (University of Maine 1992-94)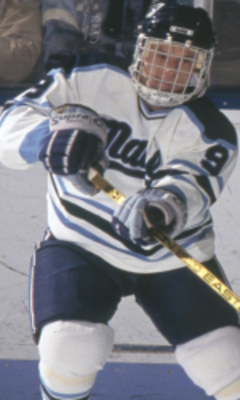 He was recently named top all-time playmaker to ever play in the NCAA, and why wouldn't he be after putting up 75 helpers in 39 games his first year with the University of Maine.
Kariya finished his NCAA career with 33 goals and 124 points over 51 games played, and won the Hobey Baker Award (top player in the NCAA), as a rookie.
Over his 982 games in the NHL so far, Kariya has put up 402 goals and 584 assists and 986 points.
9. Keith Tkachuk (Boston University 1990-91)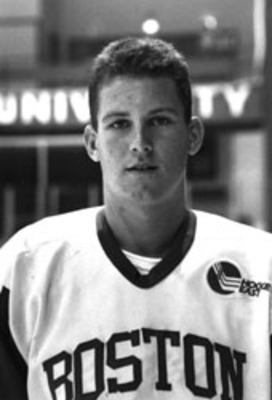 It is fitting that Keith Tkachuk played for the Boston University Terriers before he made the transition to the NHL, because he plays the game like a pitbull.
In 36 games with BU, Tkachuk put up 17 goals, 23 assists, and 70 penalty minutes before making the jump to the NHL with the Winnipeg Jets.
He has become one of the best all-time power forwards over his 1,195 NHL career, scoring 537 goals and 525 assists to go with 2,215 penalty minutes.
You gotta love those hockey players from Boston!
8. Rod Brind'Amour (Michigan State 1988-89)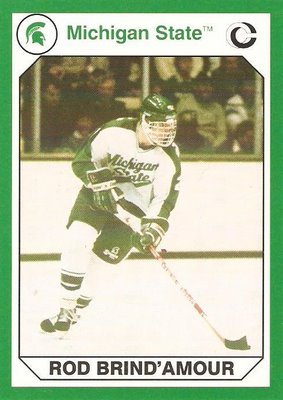 There is a rumour that the coaching staff at Michigan State actually had to lock Rod Brind'Amour out of the gym during his playing days with the Spartans, that is just the type of hard-nosed player he has been over the course of his hockey career.
Brind'Amour found time to work out and score 27 goals and 59 points in 42 games for Michigan in 1988-89, before making the jump to the NHL.
Through his 1,477-game NHL career thus far, he has put up 450 goals and 731 assists, good for 1,181 points.
7. Joe Nieuwendyk (Cornell University 1984-87)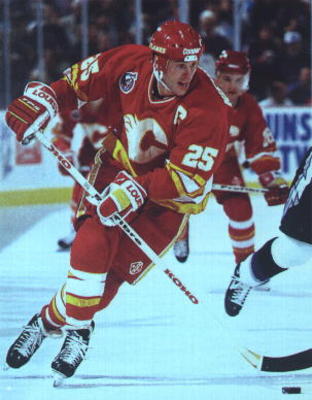 Joe Niuewendyk always had a knack for scoring goals, and making the players around him better during his NHL career, which was something he did right from the start while playing with the Cornell University Big Red in the NCAA.
Over his three years at Cornell, Nieuwendyk scored 68 goals and 71 assists for 139 points in just 73 games.
That magic touch carried over to the pros as well, as he finished his NHL career with 564 goals and 1,126 points in 1,257 career games. A total that would have been padded even more, if he hadn't succumbed to injuries.
6. Brian Leetch (Boston College 1986-87)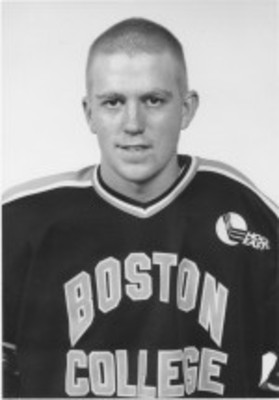 Brian Leetch did it all over his decorated NHL career, from a Stanley Cup and Conn Smythe Trophy in 1994, to a pair of Norris Trophies, he was truly one of the elite defensemen ever to play in the game. And, it all got started while playing with the Eagles at Boston College.
In his short-lived NCAA career, Leetch scored 9 goals and 47 points over 37 games at Boston College, before making the jump to the pros and winning the Calder for the NHL's top rookie.
He is 8th on the all-time list for most points by a defenseman in the NHL, with 1,028 over 1,205 career games.
5. Ed Belfour (University of North Dakota 1986-87)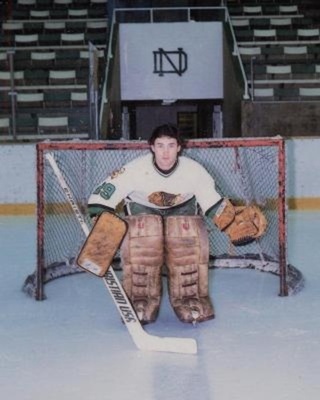 Ed Belfour hadn't been discovered until he opted to spend the year between the pipes with the UND Fighting Sioux, and lead them to an NCAA Championship.
Belfour went 29-4-0, with a 2.43 goals against average, and a .915 save percentage to go with three shutouts. It was enough to make the Chicago Blackhawks take note, and they signed the goaltender as a free agent immediately afterwards.
He ranks third all-time in goalie wins in the NHL with 484, behind only Martin Brodeur (*594), and Patrick Roy (551). And is tied for ninth with Tony Esposito for all-time shutouts with 76.
4. Chris Chelios (University of Wisconsin 1981-83)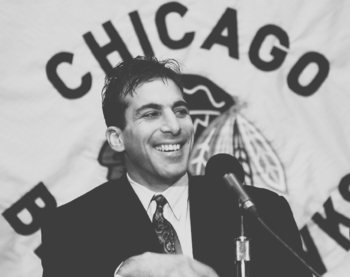 Before Chris Chelios was making life miserable for opponents in the NHL, he was a Badger patrolling the blueling at the University of Wisconsin.
Chelios scored 22 goals and added 75 assists, through 88 games in his two years of University.
He then went on to a fantastic NHL career that seen him win 3 Stanley Cups, along with 3 Norris Trophies (top defenseman), and he currently sits 1st overall in career games played with 1,648 and counting.
3. Adam Oates (Rensselaer Polytechnic Institute 1982-85)
Anyone who played with the often underrated Adam Oates used one word repeatedly when referring to him..."smart." Which may be thanks to his time spent at Rensselaer Polytechnic Institute.
During his career at RPI, Oates scored 66 goals and added 150 assists, which was good for 216 points over 98 games. That was enough for the Detroit Red Wings to sign the undrafted center to the richest rookie contract at the time, $1 million over four years.
Often looked at as one of the best set-up men ever to play the game, Oates finished his NHL career with 1,420 points over 1,337 games, and sits 16th overall on the all-time points leaders.
2. Ken Dryden (Cornell University 1965-69)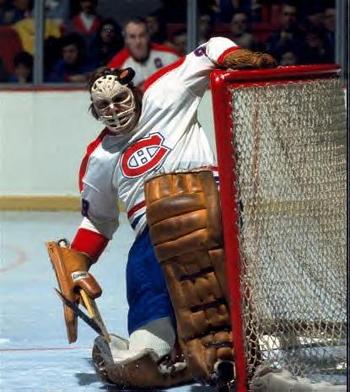 Okay, so I got to give props to Jim Graham for calling this one, but Ken Dryden was brilliant in his NHL career and just as good before hand when he was in the nets for the Cornell Big Red from 1965-69.
Dryden went 76-4-1, with a goals against average of 1.61, and posted 13 shutouts while playing for Cornell University.
When he graduated to the NHL, he lead the Canadiens to 6 Stanley Cups, won the Calder Trophy (rookie of the year 1972), the Vezina Trophy (top goaltender) 5 times, a Conn Smythe Trophy (playoff mvp 1971), and went 258-57-74, with a goals against average of 2.24, and posted 46 shutouts over his 397 NHL games played.
1. Brett Hull (University of Minnesota-Duluth 1984-86)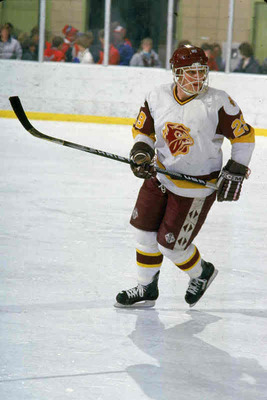 Before Brett Hull scored 741 goals and 1,391 points in 1,269 NHL games, he was seasoning his craft with the UMD Bulldogs in the NCAA.
In two years at the University of Minnesota-Duluth, Hull scored 84 goals and 60 assists, for a total of 144 points over the course of 90 games.
Hull sits third, behind only Wayne Gretzky (894 goals), and Gordie Howe (801 goals) for most goals scored all-time in the NHL.
Keep Reading