Kansas City Chiefs: 2010 Mock Draft Version 4.0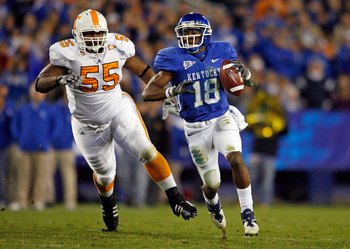 It is less than a month until the 2010 NFL Draft and I am sure we are all psyched. This April's Draft in my opinion will tell weather the Kansas City Chiefs will go to the playoffs or not. With some very aggressive signings in Thomas Jones, Ryan Lilja, and Casey Wiegmann the Chiefs staff has sent out a message. That message is Scott Pioli telling other teams he is sick of losing and he knows the fans are.
Round 1, Pick No. 5: Eric Berry, S, Tennessee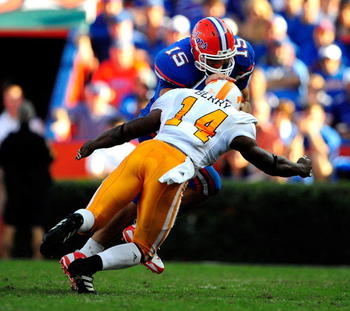 People say it is stupid to draft a safety this high in the draft, I think not just look at Sean Taylor and Troy Polamalu they turned around defenses. Sean Taylor was drafted with the 5th pick overall when the Redskins picked him and Taylor was so dominant until his tragic death. The debate will continue on wether to draft Eric Berry or Iowa offensive tackle Bryan Bulaga.
Round 2, Pick No. 36: Dan Williams, NT, Tennessee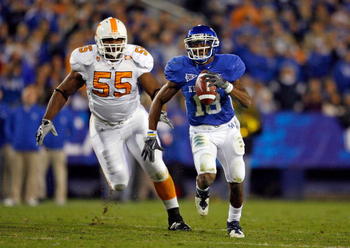 The Chiefs will pick up Eric Berry's former teammate in round two. Not too long ago was Dan Williams thought to go any where in the top ten picks to any where in the first round. I think Williams will fall because Denver will likely draft Rolando McClain (sorry Chiefs fans) and the Chargers really like Terrence Cody with the 28th pick. It was reported on ESPN's Rumor Mill that the Chiefs will likely get a nose tackle with pick number 36. Glenn Dorsey, Dan Williams, and Tyson Jackson would be a force on the defensive front three.
Round 2, Pick No. 50: Charles Brown, OT, USC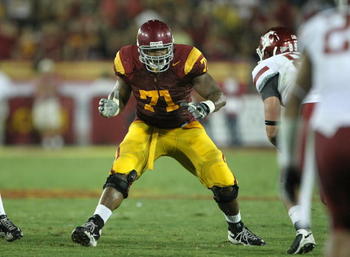 Charles Brown is a very solid offensive tackle and would be a steal for the Chiefs in the 2nd round. There are ups and downs about Charles Brown he lacks two things and thats strength and pass protection. I think Todd Haley would like Brown because a very athletic lineman Brown and Branden Albert would be the offensive tackles on the Chiefs' line. If Brown could get stronger and gain about ten pounds he could be an All-Pro.
Round 3, Pick No. 68: Jordan Shipley, WR/SR, Texas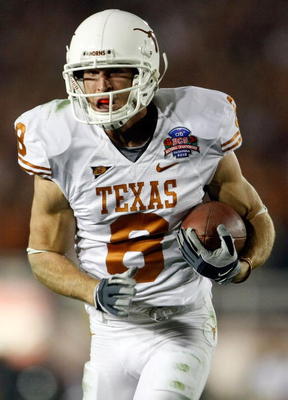 A lot of Kansas City Chiefs fans think that the Chiefs need to draft a receiver in the first and second rounds in Golden Tate or even Dez Bryant. You got to understand that the Chiefs already have two good receivers in Dwayne Bowe and Chris Chambers so why draft another every down receiver? What the Chiefs need is a slot receiver which would give them a third option to throw to on the same field. Jordan Shipley completely fills that mold he is exactly like Wes Welker he can return kicks and he gets many, many, many catches.
Round 4, Pick No. 102: Dan LeFevour, QB, Central Michigan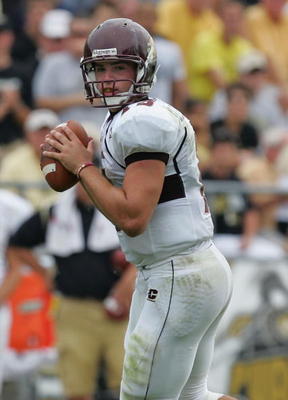 The Kansas City Chiefs coaching staff and office has been all over Dan LeFevour. LeFevour would be a very good quality back up to compete with Brodie Croyle for the 2nd string gig.
Round 5, Pick No. 136: Anthony McCoy, TE, USC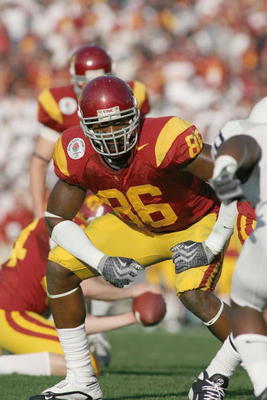 Anthony McCoy is a double threat, I mean that by he can catch passes and he is an outstanding blocker. I have McCoy as the top tight end blocker in the 2010 draft. McCoy would likely start and on double tight end sets him and Leonard Pope will make a great blocking tandem.
Round 5, Pick No. 142: Micah Johnson, ILB, Kentucky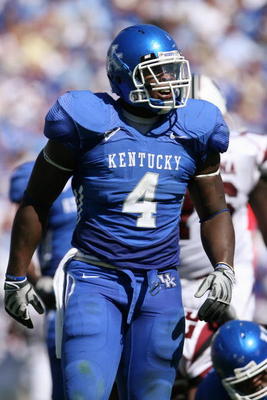 Micah Johnson has very good size, but a slow forty time that could put him this late in the draft. Micah Johnson has the ability to be a starter he would compete with Demorrio Williams and Corey Mays to start right next to newly resigned Derrick Johnson.
Round 5, Pick No. 144: Eric Olsen, C, Notre Dame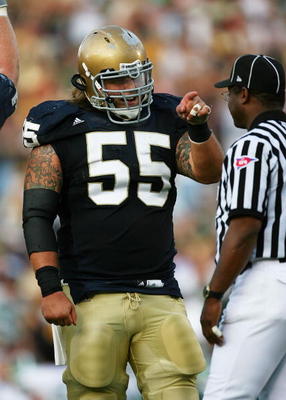 Eric Olsen is a very tough mean player, this would be a great pick for the Chiefs to have a backup to newly added Casey Wiegmann. Olsen would reunite with former coach Charlie Weis and after next year if Wiegmann retires Olsen could be a starter. Out of all player Olsen reminds me of Casey Wiegmann they are both two smart, mean guys.
Keep Reading

Kansas City Chiefs: Like this team?