WWE: What the PPV Format Should Look Like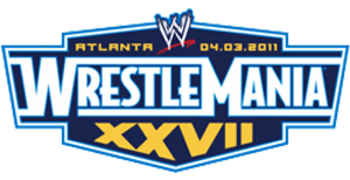 A lot of people are angry at the WWE's gimmick PPV names and changes they've made, especially the stupid Money In The Bank PPV name.
But I for one, agree with most people when we say that too many of these gimmick PPVs won't do any good for the WWE Empire.
I looked at the WWE PPV Schedule and I have decided to show you what I would do if I was in the Creative Team and which PPVs should happen.
January: Royal Rumble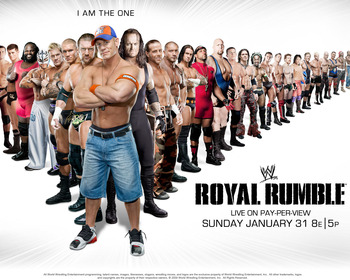 I don't need to say much about the Rumble, as it's a PPV which never disappoints.
Since only the big singles titles like the WWE Championship, World Heavyweight Championship and Womens and Divas Championships are defended, I think to make the tag team gold feel like the World Titles of their division, they ought to put the Unified Tag Team Championship on the line at the Rumble and try make the Rumble match quite long.
February: Elimination Chamber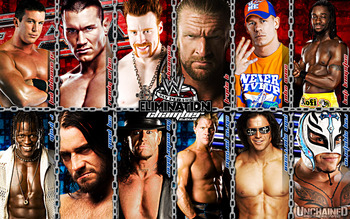 People have questioned the timing of this PPV, especially so close to WrestleMania where injuries could happen in this match.
I think it's good, because we're sure to get a new champ, it also adds suspense to WrestleMania and it affects the choice of the Royal Rumble Winner, so I say keep Elimination Chamber but try make the matches as brutal as the 2002-2006 ones.
Early—Mid March: Saturday Night's Main Event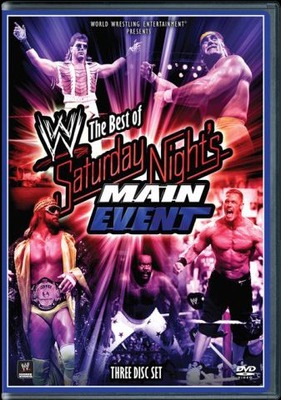 I think that WWE can make SNME work again, especially if you put two pay per views in March to make March feel like a big WrestleMania month and have main events like WrestleMania headliners.
This would basically go from SmackDown vs. the headliners from RAW and the WWE Champ vs. the World Champ and loads of inter-brand matches taking place, but involving WM participants and makes WrestleMania's hype bigger than ever.
Late March: WrestleMania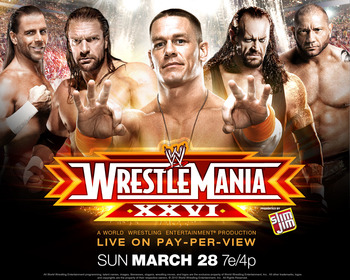 I think we all know WrestleMania would never be discontinued, as I think it's pretty obvious that no one will watch WWE if it ends.
I say put WM in the late March slot and it becomes a March Pay Per View.
April: Extreme Rules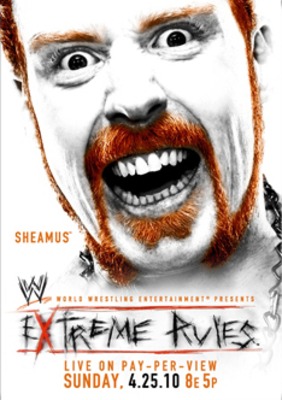 In this month slot, we had Backlash and in the past it was overall a great pay per view.

When Extreme Rules started off as One Night Stand, we saw some serious brutal matches OG ECW Style.
Last year's Extreme Rules was quite good, especially with Edge vs. Jeff Hardy, but if this is to work and truly live up to the name there is one thing we have to see: BLOOD!
We need barbed wire, fire, thumbtacks and all the rest to make it really extreme and ignore PG for one night.
May: Over The Limit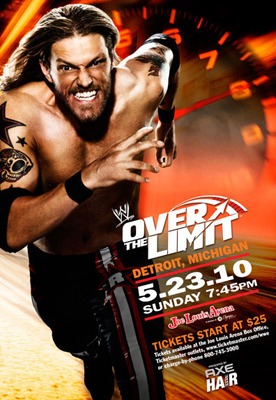 Of all of these gimmick names, I refused to accept Fatal Four Way and Money In The Bank, but I think Over The Limit is quite a good PPV name.
All I have to say is that I approve of this and we'll see how it will turn out come May 23.
June: King of the Ring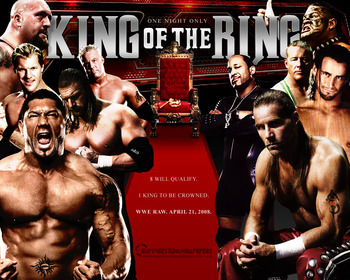 I don't know why this tournament was killed off, because I think it's a pretty damn good idea.
I think this is how it should be set up.
We have 16 spots in the tournament and the qualifying matches will be around the Over The Limit buildup area in May.
There will be eight qualifying matches at this time on RAW and SmackDown respectively and by the time Over The Limit's done, there will be eight RAW superstars and eight SmackDown superstars .
The tournament matches will be SmackDown vs. RAW on each of the shows.
The final will be at The King Of The Ring PPV, where there will be other title matches as well and the winner of the final, will not only be that year's King Of The Ring, but he can choose which World Champion to face at SummerSlam.
July: TLC: Tables, Ladders and Chairs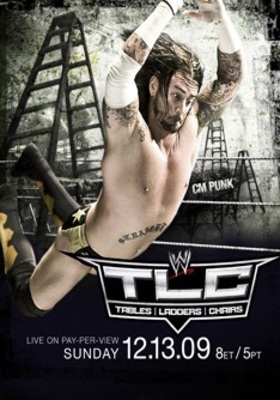 The reason I want TLC in July is because like EC, before WrestleMania we need a PPV which we know will be brutal before a Grand Slam PPV.
This why TLC comes in right before SummerSlam, to add that same suspense.
And I think if we get amazing matches and drop PG for this night at this PPV, then we should be happy
August: SummerSlam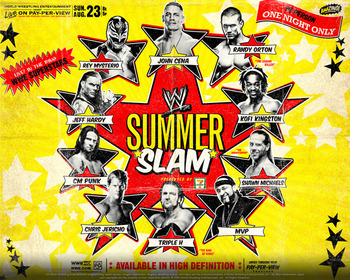 SummerSlam is always a memorable PPV in our minds and we'll have the usual great grudge and championship matches, especially with what I wrote about The King Of The Ring vs. either the WWE Champion or the World Heavyweight Champion as the traditional main event every year.
September: Night of Champions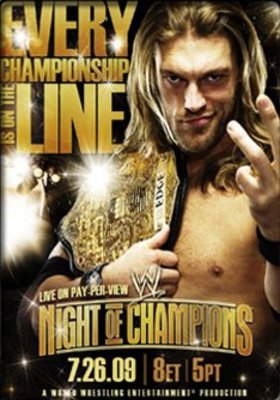 Night of Champions is the PPV with all the championships and with how I've set up the PPV's, I think this is where the PPV should be.
And if we get great matches with the gold at stake, then Night of Champions should do well.
October: Hell In A Cell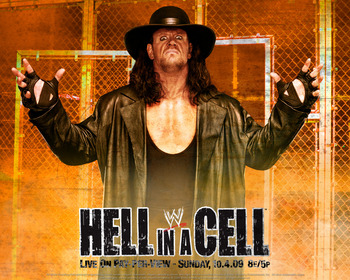 Hell In A Cell should add to the suspense towards a Grand Slam PPV before it and what more brutal than a Hell In A Cell?
Although this is extremely risky from an injury standpoint, the PG rating should be dropped and we should see the bloody brutal matches that Hell In A Cell matches always have and we'll have a great PPV.
November: Survivor Series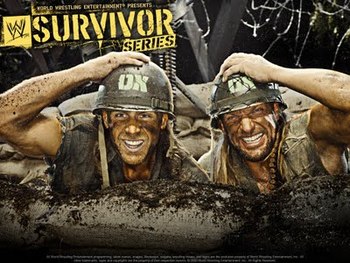 This PPV should have never been discontinued, because it has become a true tradition in the WWE, so it's not too late for the Creative Team to bring it back.
The main event of this PPV should be the traditional 10-man elimination tag match, which will be Team SmackDown vs. Team RAW and I'm going to explain why this is important in the next slide.
December: Bragging Rights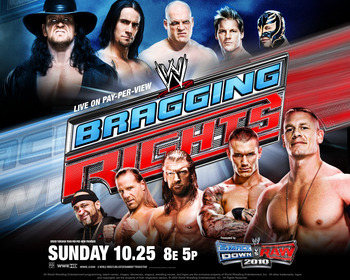 The reason I want Bragging Rights is to add excitement in SmackDown and RAW as they become extremely competitive, to determine the dominant brand in that year.
So this is how it works: there are the three pay per views which gain points for the brands and at the King of the Ring PPV the King Of The Ring gains one point for their brand.
For example, Christian wins the tournament for RAW which means RAW 1 SD 0.
Then there's Survivor Series in the SD vs. RAW 10—Man Elimination Tag Team Match and let's say SmackDown wins this one and the Team Captain is Edge and the Sole Survivor is Orton or whoever survives, they would then face off in either a singles, triple threat, fatal four—way or five—way match on SmackDown.
Depending on the team result. the winner would face the brand's World Champ at Bragging Rights.
The winning brand at Survivor Series gets to choose the match rules for the seven on seven Bragging Rights Match Main Event, which will be elimination rules by pinfall or submission.
There will be two other point chances at Bragging Rights, as the divas from RAW and SD face off in a 12 Diva Tag Match.
So let's say Team RAW wins, so it's RAW2 SD 1. Then there's the US Champ from RAW AND IC Champ from Smackdown and let's say SD wins, then its 2—2 for both brands.
The main event will be the Bragging Rights Match under SmackDown's chosen rules, so let's say SmackDown wins the trophy for the second time and becomes the most dominant brand of the year, but the big rule is that even if SmackDown wins all the matches and leads 4—0, RAW will still be the dominant brand if they win the trophy.
I think this will give Survivor Series a reason to continue and make the PPVs that more exciting.
Thanks for reading and feel free to comment.
Keep Reading