Top 20 Sexiest Sports Females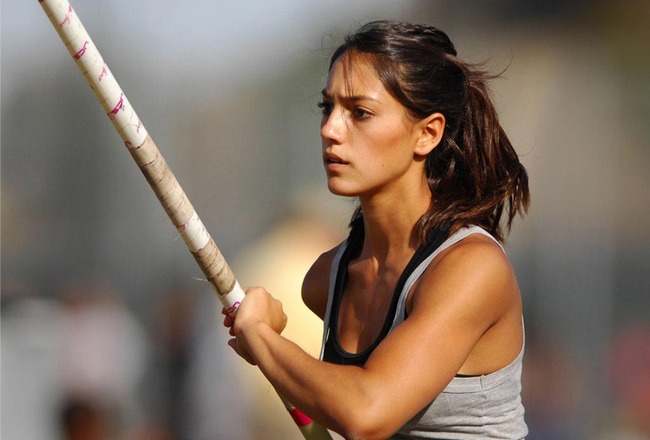 All men are crazy about their sports, whether its Soccer, Swimming, Baseball or Football. Whether its on the sports field or in front of the television set, Sports is something we live for, something we enjoy. Many won't understand what's the obsession with a particular sport. Well lets count down the Top 20 Sexiest Sports Women and give them a reason, why the hell Sports in so important in your life. Women are beautiful, but beautiful women who love sports are just irresistible..
No.20 - Kristi Leskinen (American Freestyle Skier)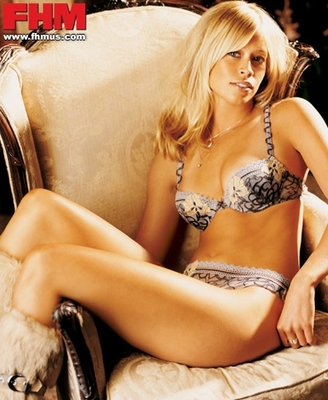 She won a bronze in the Women's Superpipe competition. More impressive yet is the fact that she figured at the 90 position of the FHM "sexiest women of 2005″ list.
No.19 - Anna Rawson (Golfer)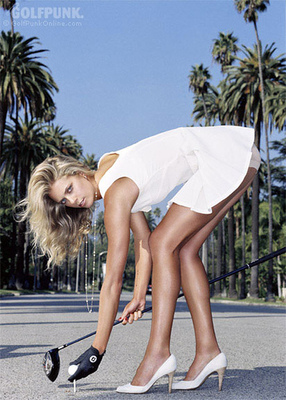 Anna was born in Australia and started modeling at a very young age, in 2004 she became a professional player. Hmmmm maybe is gold if fun after all!
No.18 - Ana Paula Mancino (Volleyball)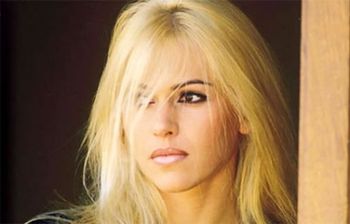 This Brazilian hottie is proof of the talent that comes from South America. She started playing volleyball at the age of 12 and when she turned 19 she moved to Italy to play professionally.
No.17 - Milene Domingues (Soccer)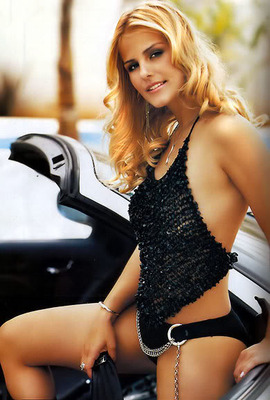 Pretty, Cute and Sexy. She is the ex-wife of Brazilian Soccer star Ronaldo de Lima, and former soccer player. She was rated as one of the best players brazil have produced.
No.16 - Amanda Beard (Swimmer)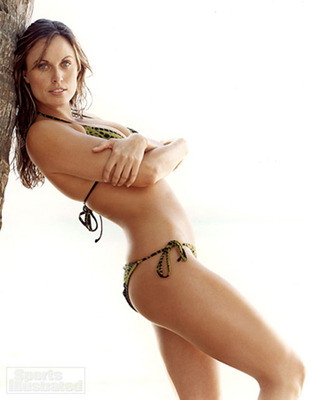 Amanda is an amazing swimmer and athlete, and with the body she got model as well.
She made her first Olympic appearance at the age of 14 and since then she's been getting better and better...an better.
No.15 - Haley Cope (Swimmer)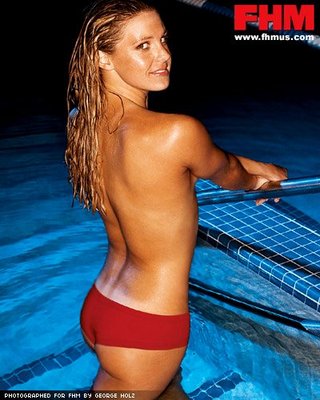 Another swimmer, former American Silver Medalist at the 2004 Olympics. Haley has a major fan base, i guess you would if you featured for both Maxim and Playboy.
No.14 - Daniela Hantuchová (Tennis)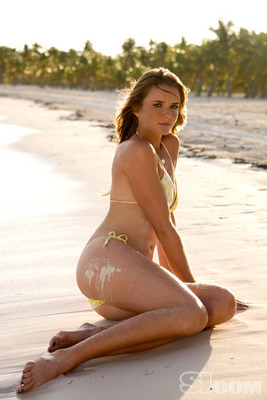 Slovakian Tennis player, only 24 and she makes our imagination work. She has twice top the ACE tennis magazine as the sexiest tennis players.
No.13 - Romi Bean (Cheerleader)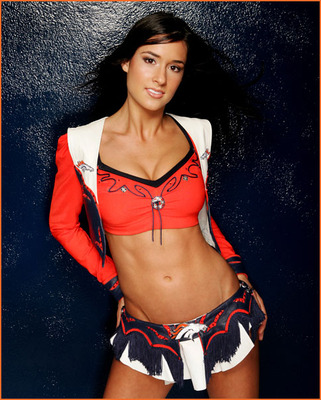 Well many would say cheerleading is not a sport, well for us men it is.
And she has every right to be on this list with that body, Romi is one of 34 cheerlerader for the Denver Broncos
No.12 - Jenny Adams (Track & Field)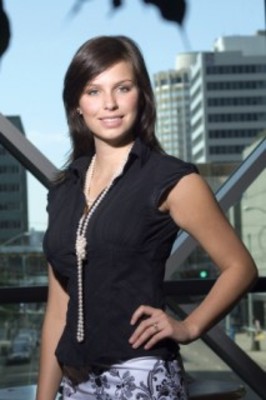 Jenny is an American Olympic athlete who specializes in 100 meter hurdles. She also was on the FHM Magazine Olympic cover.
No.11 - Victoria Vanucci (Tennis)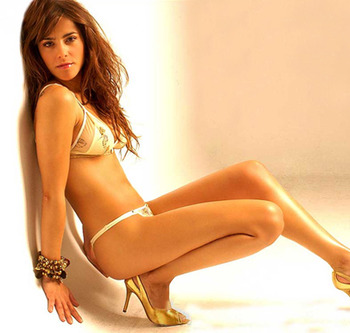 Former Argentinian Tennis player, was forced to retire at a young age due to a serious shoulder injury. This didn't stop her from showing off her beautiful body, as she took up modeling.
No.10 - Danica Patrick (Racing Driver)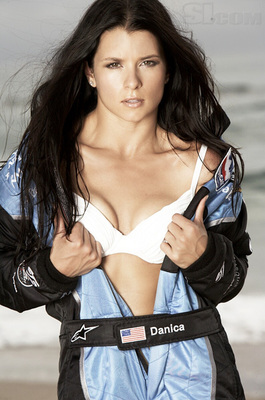 Danica (28) is currently an IndyCar racer and super hot chic. She declined a Playboy feature but did show off her assets for FHM.
No.9 - Mary Sauer (Pole Vaulter)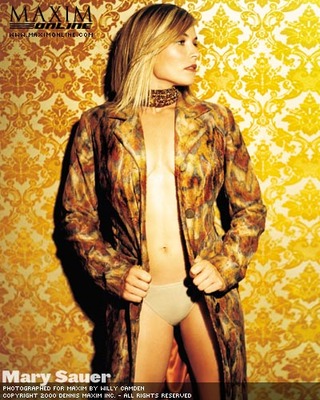 American Pole Vaulter, the sexy seductress athlete earns a No.9 spot for her sexy legs and hot body.
Hmm, never imagined a Pole Vaulter to be so sexy.
No.8 - Gabrielle Reece (Volleyball)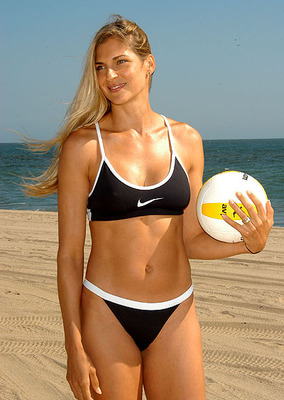 Gabrielle is a professional Volleyball player and Model. In 2001 she appeared on the Cover of the January issue of Playboy.
No.7 - Ana Ivanovic (Tennis)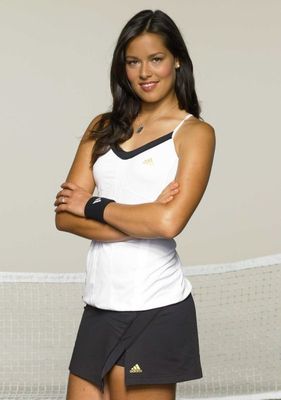 Winner of the 2008 French Open and runner-up in the 2008 Australian Open, the Serbian hottie definitely has a body to kill. And joins us at No.7
No.6 - Tatiana Grigorieva (Pole Vaulter)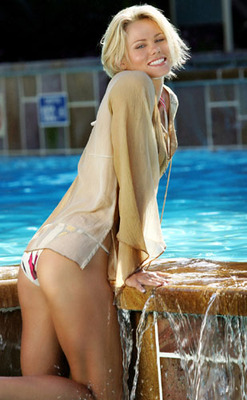 Another Pole Vaulter, this one retired but still sexy as ever. Born in Russia and used to compete for the Australian team. She's a bombshell...
No.5 - Maria Kirilenko (Tennis)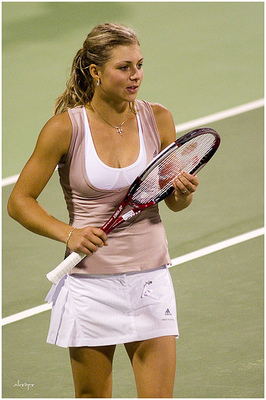 Another Russian beaut, Maria currently ranked 30 in the Female Tennis Rankings, but as for her body she comes in at no.5
Friend of fellow Russian Maria Sharapova. Hmmmm freinds.....
No.4 - Daniela Cicarelli (Sports-Connection)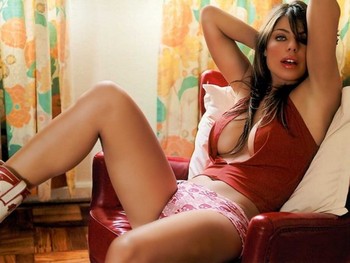 Well she might not be a professional sports women, which would be un-fare to make this list, but the Brazilian Super Hot babe was the ex-fiance of Brazilian legend Ronaldo.
She's the second Ronlado(Brazilian) Girl to make the list.
Look at her, you would forgive me for adding her to this list...yeah?
No.3 - Alisson Stokke (Pole Vaulter)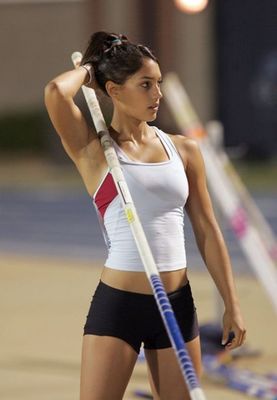 Wow, she's the third Pole Vaulter, amazing i never watched Pole Vaulting, well until now that is, now i'm a huge fan...aren't you?
Still not well recognised on the sports field, but i think that will change soon.
No.2 - Ana Kournikova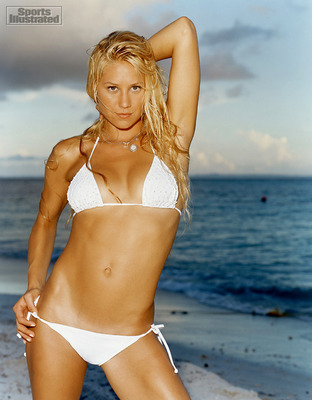 Ana is hot and sexy, the former Tennis player has big competition off the court as she on.
No.1 - Maria Sharapova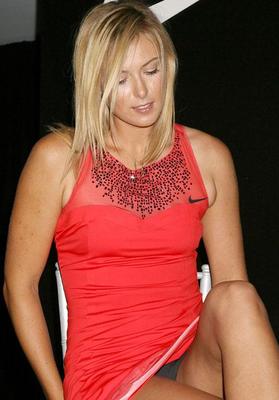 Only 22 the Russian has been successful both on and of the court, three time Grand Slam champion.
In 2006 Maxim ranked her the hottest female athlete,
Well she's hot!!! For sure.
Conclusion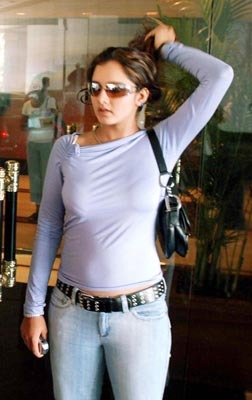 Well in short...
Women are hot...Sports is hot = you do the math!
Take Care
Keep Reading