2010 N.L MVP Only 3 Real Contenders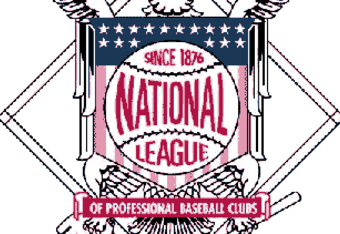 Now that real Baseball is right around the corner, it is time to start thinking about who might be this years N.L and A.L MVP's. Today we are going to focus on the N.L. there are ton's and ton's of good talent, but there is few MVP caliber players. Since 1968 there has been no pitcher to win the award. This season I think there could be a pitcher with a real shot, Phillies starting pitcher Roy Hallady. In last two seasons Hallady had an ERA of 2.78 and 2.79 while pitching above 200 innings and above 200 strike outs, in a bloated A.L. with DH's. In the N.L Hallady will deal with weaker lineups and face and easy out in the opposing pitcher every 9 batters. Hallady will also have a monster of a lineup behind him won't be throwing many 0-0 games, opposing batters facing him for the very first time might have a very tough time hitting him. Roy could easily have 20 plus wins a sub 2.00 ERA and be the best pitcher in both leagues. My second N.L. MVP contender is Cardinals 1st basemen Albert Pujols, it is not really too hard to think he can't do it, heck he already has done it before. Albert is one of the most consistent hitters of our time. Since he came in to the league in 2001 he has yet to hit below 30 home runs or have less then a .300 batting average, and out of the 9 years he has played only twice finished below 1.000 in OPS and the 2 years he finished below it he was in the high .900's. My final pick for MVP conversation is Milwaukee's 1st Basemen Prince Fielder. Chicks dig the long ball and so do voters for the MVP, other then in 2007 the past 6 years the MVP has had more then 40 bombs. Fact is Prince can mash the ball, Howard in 2006 had 58 dingers. In my humble belief if he is healthy this season I can so see him hitting in the high 50's. The only danger here is people might start walking him a lot more so pitchers don't give up a ball 500ft bomb. He has monster power; he's scary, and freak! Even in the 1st inning pitchers worry about throwing to him, but if the do watch for Prince to maybe break the real home run record of 61!
This article is
What is the duplicate article?
Why is this article offensive?
Where is this article plagiarized from?
Why is this article poorly edited?