The Sexy 16: The Hottest Athlete Bracket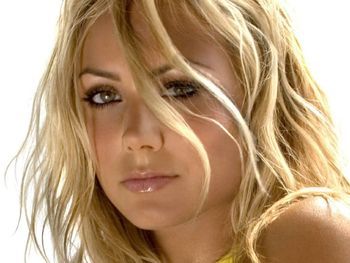 Welcome one and all to another March Madness inspired slideshow, where we will highlight 16 of the sexiest female athletes, seed them, and pit them against one another to see just who is The Hottest Female Athlete of 2010.
As a tribute, I decided to feature none other than Peggy Fleming to start things off which, to me, is a very fitting mention.
The approach is very simple: I will list each seed competition with the listing of who won in the respective competitors slide, and then we will keep moving forward until there is only one true champion.
So, let us begin!
No.1 Seed Missy Gibson - Surfing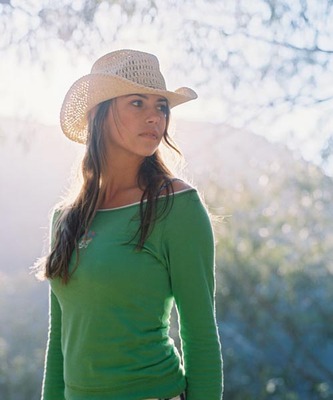 WINNER:
There is no question in my mind that number one seeded Missy Gibson has all the makings of a true champion. The semi-famous surfer is a bit unknown when it comes to finding out info on her, but she's just downright pretty. She easily prevailed over her competition….
No. 16 Seed Jeanette Lee - Pool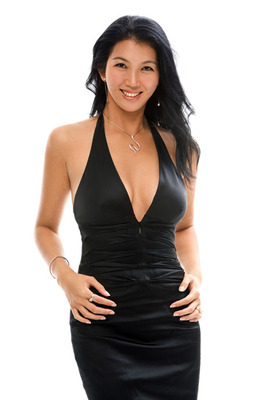 …The "Black Widow". This sharp shooting mistress of the stick (pun intended) is as common in the billiards world as green felt. With over 30 claimed National and International titles, as well as Lee being a formerly ranked number one player in the world, there is no denying her talents. But in this competition, she was just simply outmatched.
No.2 Seed Huang Xintong - Figure Skating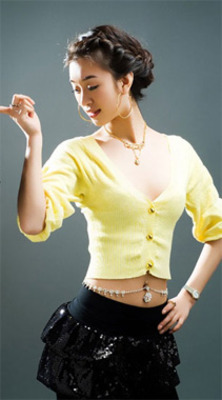 This picture is the type that should send shivers up and down your spine, and I chose the 23 year old Ice Dancer from some very interesting performances from Vancouver this year. Sadly, just because you are a No. 2 seed and have one really hot picture doesn't mean you're a shoe in when your competition is….
No.15 Seed Danica Patrick - Auto Racing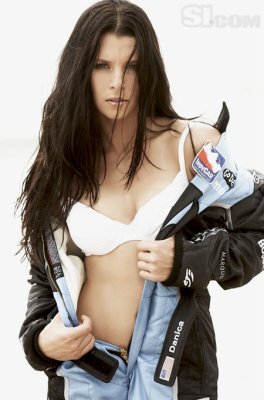 WINNER:
As sexy as Patrick is, the competition level found her being ranked rather low, but that didn't matter much as it was a near no-brainer to pick her as the upset winner here.
No.3 Seed Candice Parker - WNBA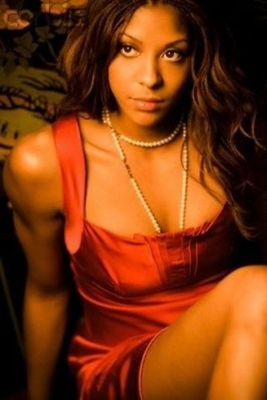 WINNER:
This next competition was a pretty tough one but Candice Parker is really hard to ignore. If you are unfamiliar with Parker, she was the first female to dunk twice in the NCAA tournament while at Tennessee; she is a former 2009 Nickelodeon Kids Choice Award Winner for best female athlete, and the baby sister of San Antonio Spurs' Tony Parker. But again, it was difficult to choose since she was up against…
No.14 Seed Natalie Gulbis - Golf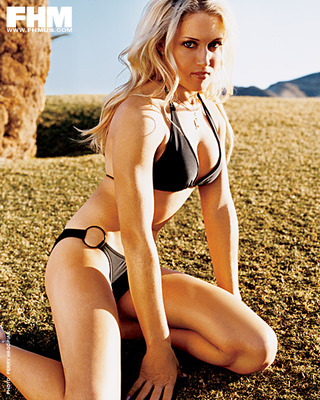 …Yup, see what I mean; and she plays GOLF!
No.4 Seed Tanith Belbin - Ice Dance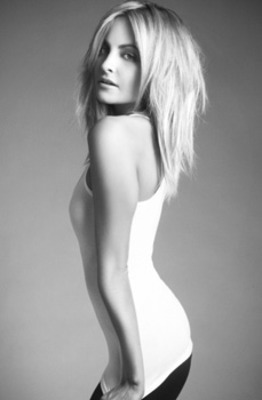 WINNER:
The Skating division of female sports enjoys a bit of redemption with the fourth seeded Tanith Belbin winning over another competitor that was almost too much to handle. She is as provocative as she is sexy, but again, her competition wasn't easy as she went up against…
No.13 Seed Laila Ali - Boxing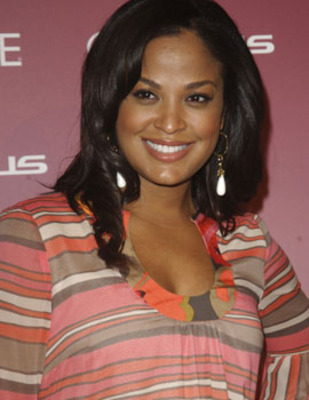 …The most famous female to be born under the Ali name—can you believe this girl owned a balloon and Halloween mask shop before becoming a powerhouse boxer? Ali is as seductive as she is intimidating but she didn't quite measure up to Belbin…secretly, somewhere, Jackie Frazier-Lyde is giggling right now.
No.5 Seed Daniela Hantuchova - Tennis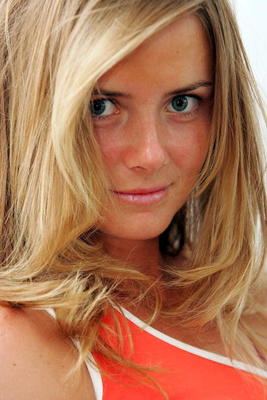 WINNER:
What is it about female Tennis players? Can someone answer that question for me? Hantuchova wins hands down even going against....
No.12 Seed Jenny Finch - Softball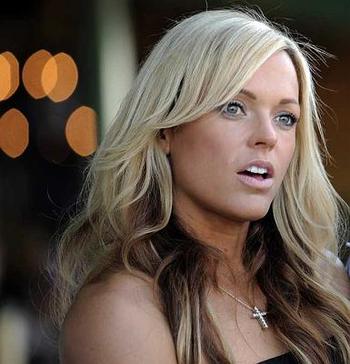 The heavily favored Jennifer Finch. I mean really, what is it about those tennis players.
No.6 Seed Kristy Leskinen - Sking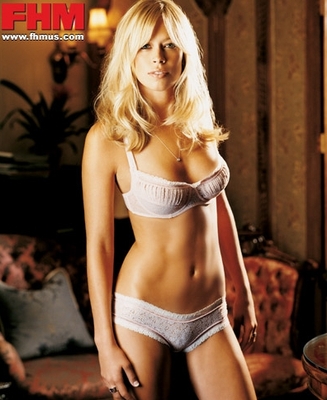 WINNER:
FHM must have had some long sleepless nights after ranking Leskinen 90 out of 100, but for me she takes the competition against none other than…
No.11 Seed Swin Cash - WNBA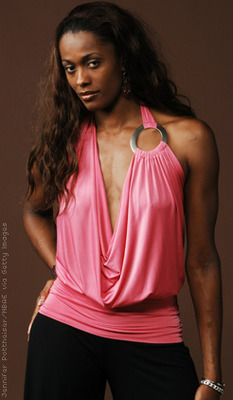 ...The reason why the Detroit Shock are on the map despite Cash now playing for the Seattle Storm. If you peruse her various photos, you will see a collection of seduction and innocence making this the closest matchup in the first round.
No.7 Seed Maria Shara pova - Tennis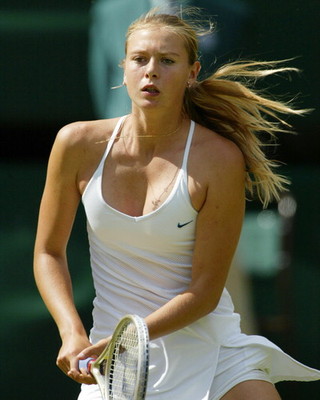 WINNER:
See what I mean, female Tennis players! Sharapova has been touted as one of the hottest female athletes for a while now, and she still advances despite facing…
No.10 Seed Gretchen Bleiler - Snowboarding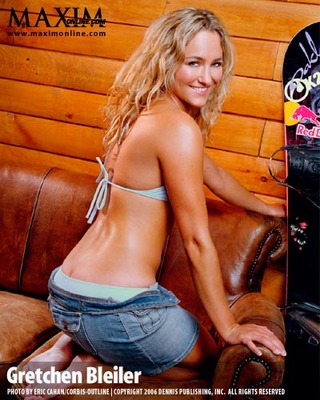 ...Quite possibly one of the hottest Snowboarders in the history of the sport! It must have something to do with the clay.
No.8 Seed Ana Paula Mancino - Volleyball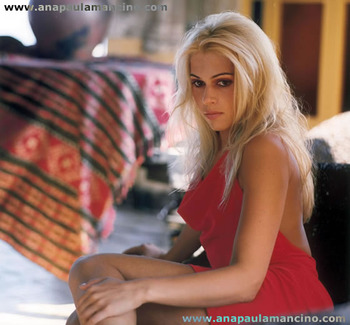 Here's a matchup for you, as Ana Paula Mancino, the Volleyball representative, was nearly edged out by one of the hottest girls in sports...
No.9 Seed Stacy Keilbler - WWF, Ravens Cheerleader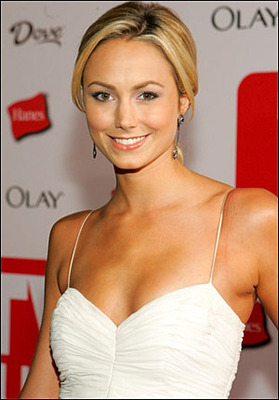 WINNER:
...Former Baltimore Ravens cheerleader and professional Wrestling Diva, Stacy Keibler. She has one of those looks that can make the blind rubber neck as she passes by!
Runner Up: Missy Gibson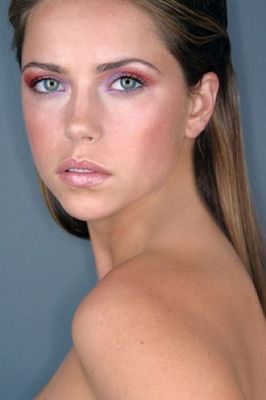 Gibson cruised through the first round, but there is a reason why she was beat out by the 15th seeded competitor....
WINNER: Danica Patrick
...Danica Patrick. There is little reason to argue any other outcome, and Patrick advances to the Final Four with ease.
Runner Up: Candice Parker.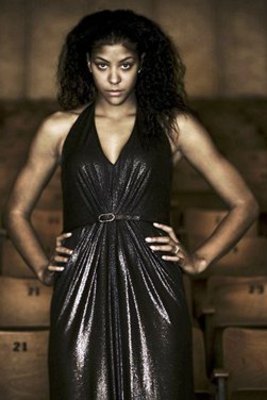 Parker's fate was probably already doomed considering the level of competition significantly increased when she faced...
WINNER: Stacy Keibler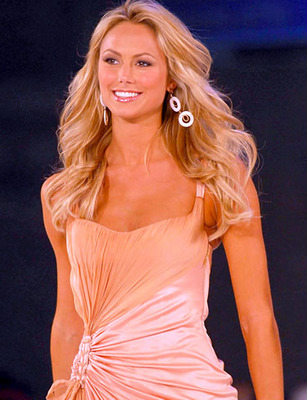 ...Stacy Keibler. Keep in mind that Keibler is basically new to these competitions, and she has all the makings of being a sleeper pick to win it all.
Runner Up: Tanith Belbin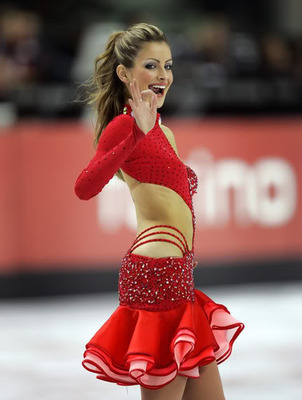 Tanith Belbin had every chance to win it all, but dealing with a champion proves itself to be more difficult than one thinks...
WINNER: Maria Sharapova.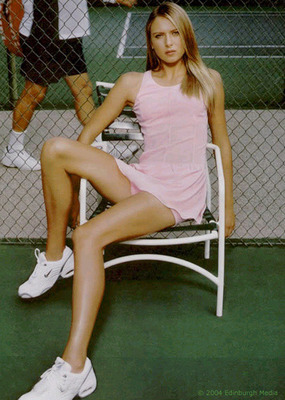 There is a reason why she is one of the best!
Runner Up: Kristi Leskinen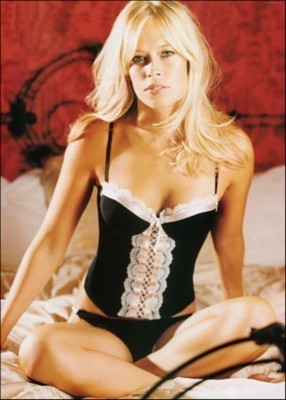 With a photo shoot like this, it is very hard to NOT make Leskinen the winner, but your are dealing with a battle of sexy vs. cute...
WINNER: Daniela Hantuchova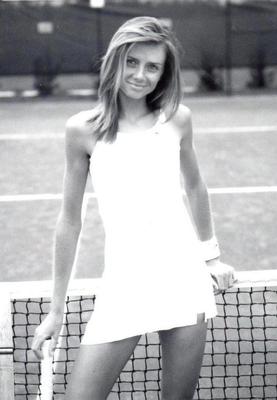 Final Four Runner Up: 7th Seeded Maria Sharapova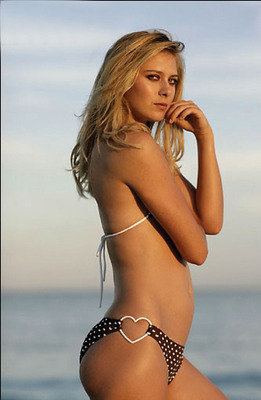 The Champion reigned supreme for quite a while, but all good things must come to an end, and that end comes at the hands of...
Final Four Winner: 9th Seeded Stacy Keibler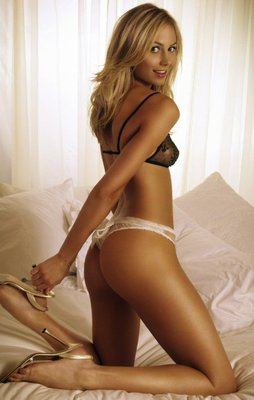 ...Yup, you guessed it—Stacy Keibler. She is classy, sexy, provacative, and showing that even a ninth seed can make some waves!
Final Four Runner Up: Danica Patrick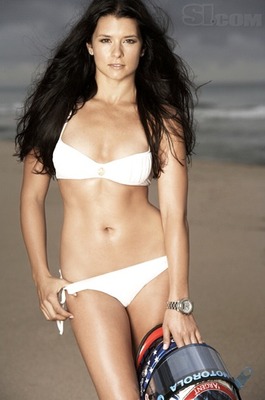 Patrick made it about as far as one would think that she could, and in other matchups she may not have fared as well, just like here, losing to none other than...
Final Four Winner: Daniela Hantuchova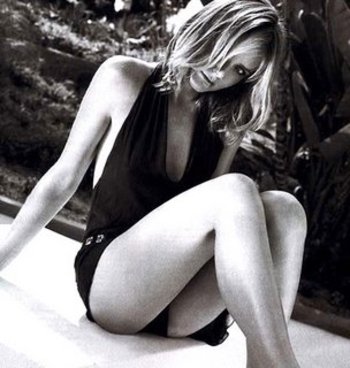 ...Daniela Hantuchova. She is the girl next door, she is the wild one, and she is advancing to the finals in a show down with the ninth Seed.
So, who wins?
A New Champion!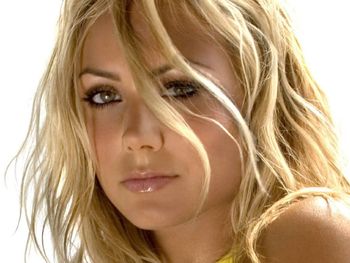 Stacy Ann Keibler—30—is a former Actress/ Model/ Cheerleader for the Baltimore Ravens (making the team at 18) and a former star of the WCW, getting her first wrestling stint as a Nitro Girl.
Keibler was also a Fitness Editor for Stuff Magazine, and appeared twice on the cover of Maxim.
Keibler has been in various movies and television shows such as, but not limited to: How I Met Your Mother, Dancing With the Stars, The Comebacks, and October Road.
For now, Stacy Keibler is your Champion of the Hottest Female Athletes of 2010, but just how long that title will remain is yet to be seen.
Keep Reading