Have No Fear McDaniels System of Success Is Here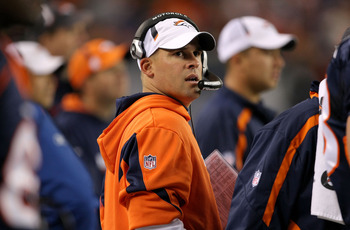 Josh McDaniels has been praised and mocked by us all, but taking a look at what he has done it's remarkable.
In one year he imported his complicated system into the Broncos and with his second year approaching, he is making all the right moves to bring the Broncos back to the glory days.
We always hear the word "system," and here is how McDaniels system is unfolding.
The Big D Up Front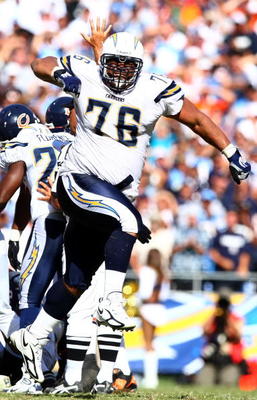 McDaniels knows how to win, and it all starts up front. The anchor of the defense starts with the NT position and Jamal Williams is a three-time Pro Bowler fits that build.
Then he brought in Green and Bannan for the DE position. With the mixture of savvy veterans including what I call the big three Jamal, Green, and Justin with the youth which will be Baker, Thomas and McBean that is a formula for success.
Second to None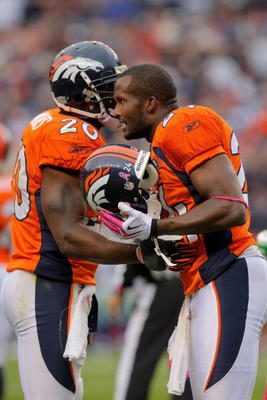 With one year to adjust to new players and philosophy, Denver's secondary will be a force to recon with. Headed by Champ, my man, Bailey to lead by example and Dawkins who brings tenacity and Spartacus type leadership.
Renaldo Hill and Andre Goodman complement those two Pro Bowlers by making plays and being in position to stop the pass and support the run defense. Denver's secondary will probably be the best in the NFL this year because they have developed continuity and know exactly how to play with each other.
Bring in the Beef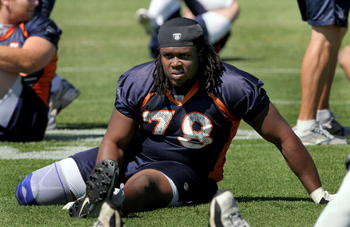 Ryan Clady will anchor the Broncos the way HOF Zimmerman did. Clady going into his third year is already the best OT in the NFL.
With Harris on the other side and Kuper, and Olsen at guard they will address the C position through the draft. Denver's old zone blocking line that averaged under 300 lbs. is now history and the new big boys will power their way through to protect Orton and open up holes for Moreno.
Consistency and Leadership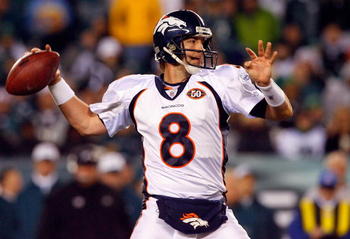 Kyle Orton now has a year under his belt, and knows McDaniels' playbook. We will see a more cohesive offense this year.
Remember Orton threw for 3,800 yards last year and will probably be in the 4,000 range this year. With the vote of confidence from the coach, Orton has great leadership ability to lead this team to success.
I view Orton as a Brees type of QB, he can spread the ball around, accurate and makes good decisions.
Ground Game
Knowshon will be a 1,000 yard back this year and will take the pressure off Orton. Buckhalter brings good veteran leadership in the backfield and they could use a rookie speedster to compliment Moreno.
Their is no I in Team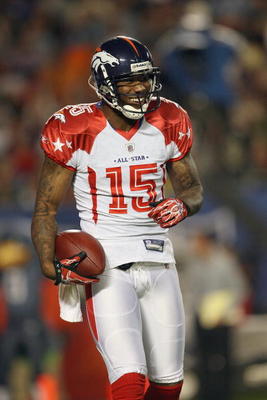 McDaniels got rid of Cutler who didn't fit his offense and now has Marshall on his plate. I really like Marshall as does McDaniels but we know this is all about business.
Do the Broncos sacrifice one player to upgrade multiple positions of need? I think they do.
Remember what McDaniels system does, it turns a player like Gaffney into a 213 yard 14 reception game. Marshall had an all time reception game under McDaniels.
The Patriots first Super bowl teams did not have the icons they do now so they have proven to have productive offenses without diva type players.
Build through the Draft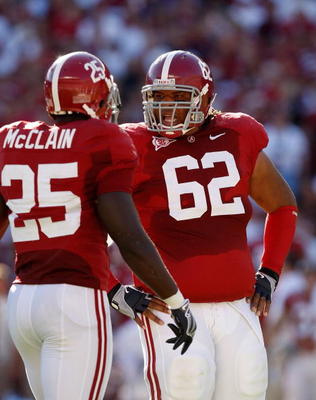 The way to build a team for the future is to have a good draft. McDaniels has admitted that last year he made some mistakes, now he will learn from them and this is what I project him to do.
First - 11th pick Rolando McClain who already knows how to play in a 3-4 defense.
1st- 14th pick(Seattle) Maurkice Pouncey will the 3rd building block on the line
2nd- 45th pick Terrence Cody who will learn from Jamal to be a dominate force in the middle.
3rd- 81st pick Jordan Shipley, McDaniels gets his Wes Welker type WR and I think is the most ready to play WR in the draft.
4th- 113th pick Dezmon Briscoe with the loss of Marshall they draft another big WR to fill the need of a big target.
6th- 184 pick Adam Ulatoski move him inside to be a guard and could be dominate.
7th- 221 pick Trindon Holliday- Specaility in Returning Kicks and could be a Harvin type player.
System = Championship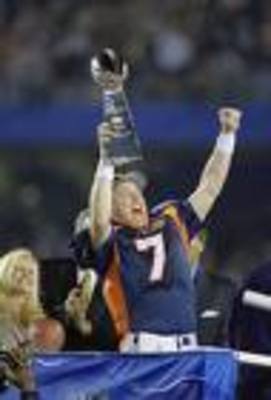 With McDaniels system in place the broncos are on the right track to once again become a dominant force and win the big one once again.
Keep Reading

Denver Broncos: Like this team?