The 10 Greatest NBA Players To Never Win An NBA Title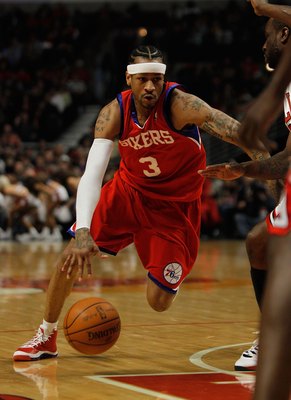 We all know and love them. We bought our season tickets, jerseys, trading cards, and memorabilia because of them.
We defended them until we were blue in the face, and then poof, they're gone, without ever giving us the one thing we ever asked of them.
Fairly or unfairly, these are the top 10 players in NBA History who never delivered a title.
10. Dominique Wilkins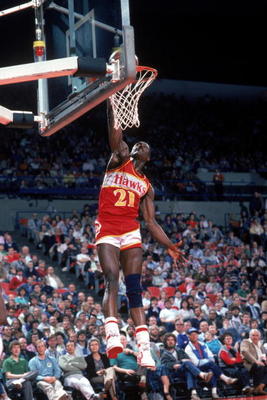 He was "The Human Highlight Film."
Dominique Wilkins, who was best known for his infamous dunk contest battles with both Michael Jordan and teammate Spud Webb, was also one of the league's top talents, as backed by his nine consecutive All-Star game appearances (86-94).
He was the Atlanta Hawks for years, but one thing hindered 'Nique from making the NBA Finals and adding to his legacy as one of the best ever: playing in the Eastern Conference during the Bird/Celtic years of the 80's and Michael Jordan era of the 90's.
Tough break.
9. Nate Thurmond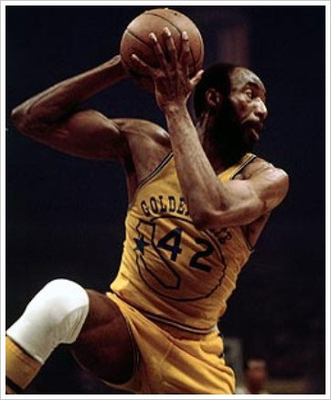 The "Akron Hammer," as he was known, was a beast in the day, putting up career averages of 15 PPG and 15 RPG.
May not sound like much, but he did it in the days against truly great competition at center from the likes of Wilt Chamberlain and Kareem Abdul-Jabbar.
This Hall of Famer was also a seven-time All-Star and recorded the first ever quadruple-double in NBA History.
Reason for not winning a title: The aforementioned Chamberlain and Abdul-Jabbar, not to mention the great Bill Russell.
8. George Gervin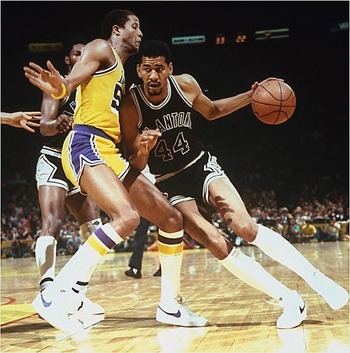 "The Iceman," as he was known, had a smooth overall game, with career averages of 26 PPG led by his patented finger roll.
This nine-time All-Star had the personality of another low-key superstar currently wearing a Spurs uniform, but was clutch when needed.
Gervin was also included in one of the greatest scoring races in NBA History, scoring 63 points on the final day of the regular season in 77-78 to edge David Thompson, who had scored 73 earlier in the day.
Reason for not winning a title: Lakers, Celtics, 76ers
7. Pete Maravich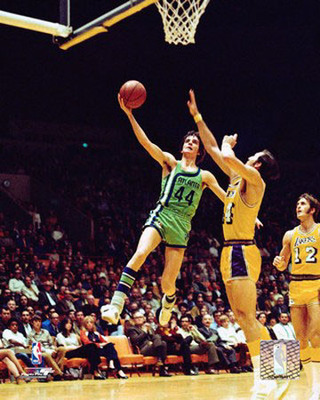 True basketball heads remember "Pistol Pete," the slick-passing, high-scoring guard of the Jazz and Hawks.
The Pistol was one of the most exciting players in NBA history, with career averages of 24 PPG and 5 APG.
Remember Jason Williams when he played with the Sacramento Kings and faked a behind the back pass before hitting it with his elbow back to himself? Guess where that came from?
Pete, who is also the all-time leading scorer per game in NCAA History with a career average over 41 PPG. Maravich was a five-time All-Star and one of the 50 greatest players of all time.
Reason for not winning a title: Only a 10-year career that was marred by injuries.
6. Elgin Baylor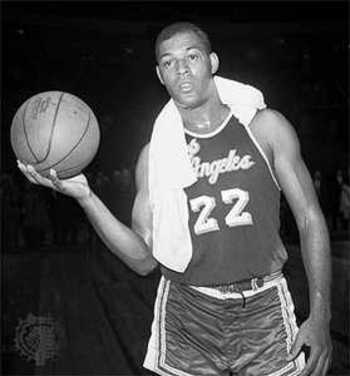 Elgin Baylor was one of the greatest players in NBA history, and as far as theatrics go, how about a 61-point game in the NBA Finals in 1962.
Baylor, with career averages of over 27 PPG and 13 RPG, was considered Mr. Laker before the great Jerry West came along.
Baylor had 11 All-Star game appearances in his 14-year career, and although he led the Lakers to eight NBA Finals, he never won a title.
5. Reggie Miller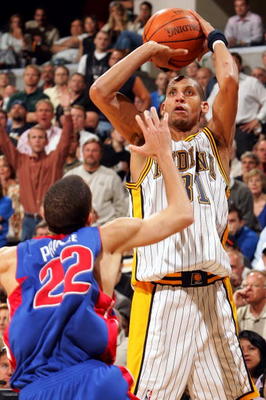 Reggie Miller, the Knick killer.
The greatest shooter in NBA history who had ice water in his veins and lived for the big games.
Miller, a five-time All-Star, averaged over 18 PPG throughout his career and really vaulted himself into superstardom during the Michael Jordan retirement of the mid 90s with the two spectacular playoff series with the New York Knicks, recently documented in ESPN's "Winning Time."
Miller made just one NBA Finals in his career, but ran into the beginning of the LA dynasty led by Kobe and Shaq.
Reason for not winning a title: Michael Jordan.
4. Charles Barkley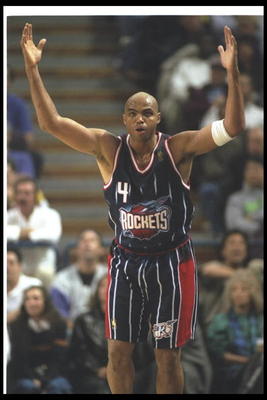 The "Round Mound of Rebound," Charles Barkley.
Barkley, who led the Phoenix Suns to the '93 NBA Finals after winning the MVP during the regular season, averaged 22 PPG and 11 RPG throughout his career, raising those averages in the playoffs to 23 and 12.
Barkley was an 11-time All-Star who also won two Olympic Gold Medals and was part of the famous "Dream Team."
Reason for never winning an NBA title: Jordan and the Bulls in '93; Utah Jazz and Houston Rockets
3. Patrick Ewing
Patrick was supposed to be the savior of the Knicks franchise, the guy who led the team playing in "The World's Most Famous Arena" to multiple titles.
Ewing, who was an 11-time All-Star, had career averages of 21 and nine while leading the Knicks to the playoffs and acting as one of the enforcers on Pat Riley's Knicks teams of the 90s.
Although he was one of the best jump-shooting big men in NBA History, his missed layup in Game 7 against Indiana in the '95 Eastern Conference semis may have been his last legit chance at winning it all.
Reason for not winning a title: Michael Jordan, Hakeem Olajuwon, and Reggie Miller
2A. John Stockton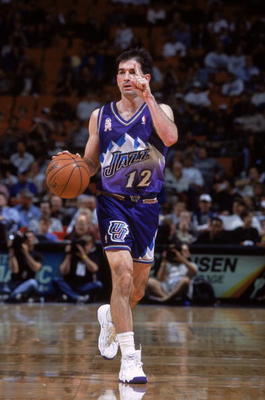 Ah, John Stockton, the prototypical point guard.
A guy who loved to set up others for scores, as backed by him being the all-time assist leader in NBA history with 15,806.
Stockton and Malone were part of the greatest PG-PF combo in NBA history.
Stockton was a 10-time All-Star who was also a part of the historic "Dream Team" and helped lead the Jazz to two NBA Finals appearances and playing in the playoffs every year of his amazing 19-year career.
Reason for not winning a title: Michael Jordan
2B. Karl Malone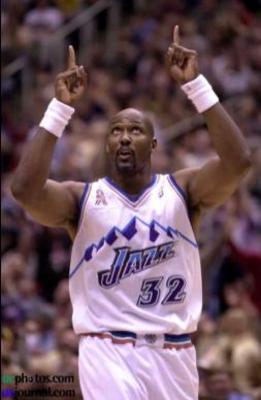 The "Mailman" delivered on a nightly basis to the tune of 25 PPG and 10 RPG.
Malone, who is also the second-leading scorer in NBA history, ran the pick-and-roll offense to perfection with Stockton and was often left with an easy dunk or a mid-range jumper that was gold.
Malone was a two-time MVP winner, 14-time All-Star, and like Stockton was a part of the memorable "Dream Team." He also led the Jazz to back-to-back NBA Finals appearances.
Although he was "much in the clutch," as Clark Kellogg would say, he never made the one delivery Utah fans most needed: a title.
Reason for not winning a title: Michael Jordan
1. Allen Iverson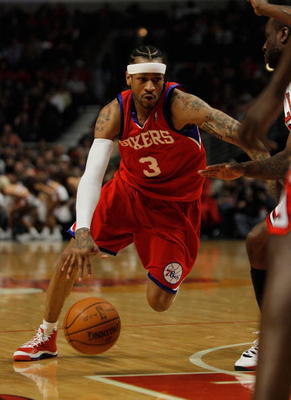 The Answer, Allen Iverson.
Why is he number one on this list, you may ask?
Well, in a league dominated by big men, AI did it his way all the time and was successful doing it.
He led arguably the worst team ever to appear in an NBA Finals (the '01 Sixers) against the Lakers and actually won a game (cue the Tyron Lue tape).
AI was a cold-blooded scorer who, granted, did not play the best brand of team basketball, but tell me of a more fun player to watch from the mid-90s to the mid-2000s.
AI, who averaged over 26 PPG and over 6 APG for his career, not only embodied a street baller's mentality of "F*ck you, pay me," but also was part of the best ever fit of player and city.
AI seemed as if he was made for Philly, and the love bestowed upon him and love he gave seemed eternally right.
Although he managed only mild success in Denver, it just never seemed right looking at the Answer in another city than Philly.
Unfortunately, with his unwillingness to come off the bench for a contender to have a legit chance at a ring, you get the feeling that AI will sleep OK at night because at the end of the day he did it his way and didn't have to "Answer" to anyone.
Reason for not winning a title: Allen Iverson
Keep Reading