6 Reasons the Nuggets will Win the NBA Finals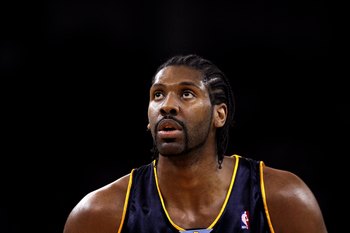 This is a new feeling for Denver fans. We have never had a team that has had a better chance (aside from last year) to win it all. It's been an up and down year to say the least with the stellar play of Billups and Melo and the sad news of head coach George Karl's cancer returning. Alas, the time is now for the Nuggets to reach their potential and become NBA champs!
1. Carmelo Anthony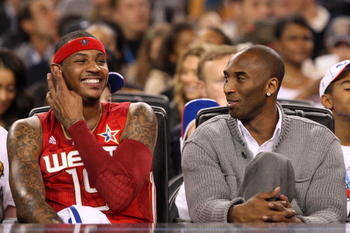 It took some time, but Carmelo has finally figured out what it takes to be a great basketball player. He used to be a one dimensional player that would give you 25-30 points a night and no effort on defense. That has changed. His time spent on Team U.S.A. made Carmelo a sound basketball player. He connected with Kobe and learned that it takes more than scoring to win games. Melo can still show the lights out, but he has taken a leadership role in playing defense and assisting others on the court.
2. Chauncey Billups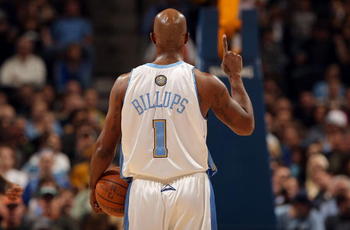 While Carmelo is the star on the Nuggets, Billups is the heartbeat. This team would not be where it is at right now without the guidance of Billups. Melo learned a lot in Beijing, but the constant presence of Billups makes him even better. The cool, calm demeanor he brings every night keeps the young guns on this team at bay. He has that "been there, done that" aura that everyone, including coaches, grabs onto and follows in close games. Aside from number 7, Chauncey may be the most important Colorado athlete of all time
3. George Karl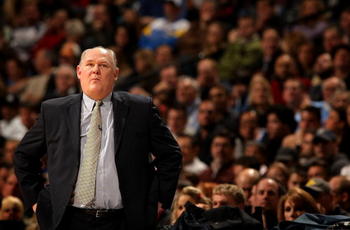 Every team needs a leader, and George Karl is about as good as it gets. He has more wins than you can shake a stick at and a passion for the game that still burns bright. He has recently suffered a set back when it was announced his cancer had returned. He is going through treatment now and hopes to be back on the bench by the playoffs. Look for the Nuggets to give it their all once Karl returns to their bench. If you can't play for this guy, then there is something wrong with you
4. J.R. Smith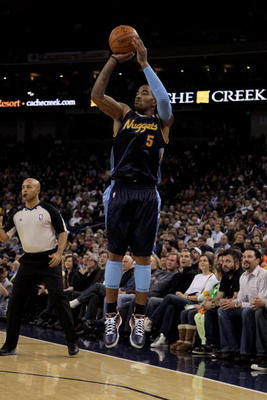 The term Lightning in a Bottle comes to mind when I hear J.R. Smith. He can be the best player on the team or he can be the worst. Boston Celtic coach Doc Rivers said it best "He scares the crap out of us." He is much like former Denver Bronco Jay Cutler will throw 3 picks in a win, J.R. will score 30 points in 18 minutes, but turn over the ball 6 times and get a technical foul. He has an ego and seems to play best against better players, so look for J.R. to shine in the playoffs
5. Aaron Afflalo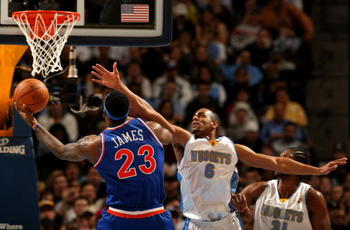 Aaron has come into Denver and provided the same, if not better, defensive presence that Jones had last year. He also can shoot the three ball very well. He goes up against the best players on the opposing teams and shuts them down. Kobe and LeBron are some of his most notable victims.
6. Competiton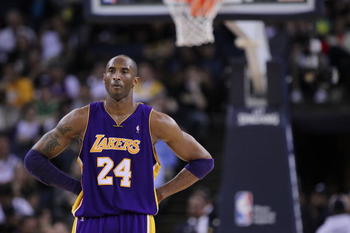 It's no secret that Denver plays to the competition. They lose games to the Bucks and Timberwovles, but beat L.A. and Cleveland on the road. In the playoffs, only the best teams are still around. Denver know has to play at a high level each night to proceed further into the playoffs, which actually works in their favor
Keep Reading

Denver Nuggets: Like this team?