The NCAA Tournament's Top 20 Upsets of All Time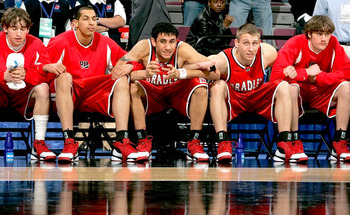 This year March Madness is truly living up to its name.
ESPN had a stat on its website recently that showed how many people's bracket pool hopes had been smashed by Northern Iowa.
Also, if you look at the ESPN NCAA Tournament home page, you will see that every analyst picked Kansas to be in the Final Four.
I know personally my Midwest bracket is shot to hell, as I had Kansas and Georgetown making it to the Sweet 16.
Since this year has been full of upsets, let's take a look back at the top 20 upsets of all time.
No. 20: Bradley Bounces Kansas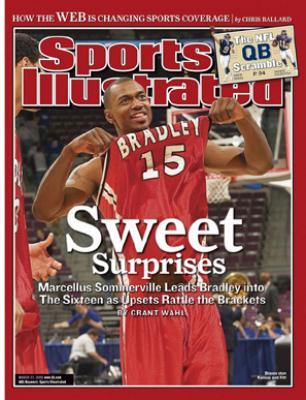 2006: No. 13 Bradley 77, No. 4 Kansas 73
This will be the second straight year that Kansas is beaten in the first round.
No. 19: Northern Iowa Takes Down No. 1 Seed Kansas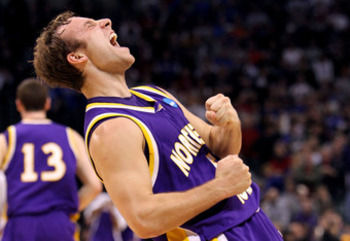 2010: No. 9 No. Iowa 69, No. 1 Kansas 67
No. 1 overall seed Kansas wasted many opportunities and were left on the outside looking in during a year where many people thought they would hoist the trophy.
No. 18: Steve Nash Leads Santa Clara Over Arizona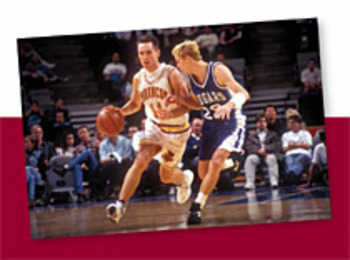 1993: No. 15 Santa Clara 64, No. 2 Arizona 61
The 20-point underdog Santa Clara team survives a 25-0 run by an Arizona team that has four future NBA players.
No. 17: Mid-Major Ohio Records Big Upset Over Georgetown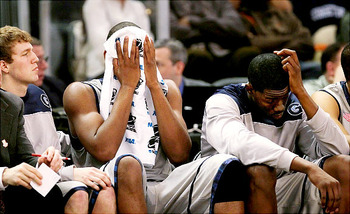 2010: No. 14 Ohio 97, No. 3 Georgetown 83
The Hoyas are completely outplayed as Ohio stretches its lead to 17 points in the second half. The Hoyas are left to watch the minutes tick away in their season.
No. 16: George Mason Starts Its Run to the Final Four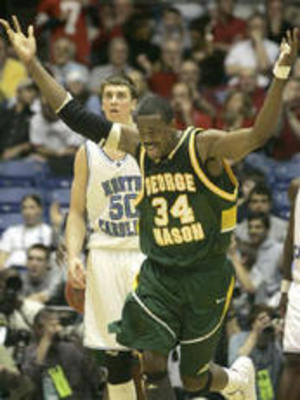 2006: No. 11 George Mason 65, No. 3 North Carolina 60
George Mason stuns the tournament field when it takes down the defending national champs and freshman star Tyler Hansbrough. It would only be the beginning for George Mason.
No. 15: Duke Dethrones the Rebels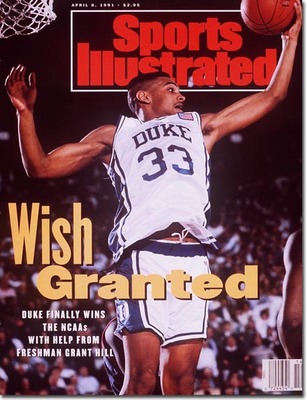 1991: No. 2 Duke 79, No. 1 UNLV 77
The Runnin' Rebels' 45-game winning streak ends as the Blue Devils avenge the 30-point loss to UNLV in the '90 title game.
No. 14: Old Dominion Wins Three-OT Thriller Over Villanova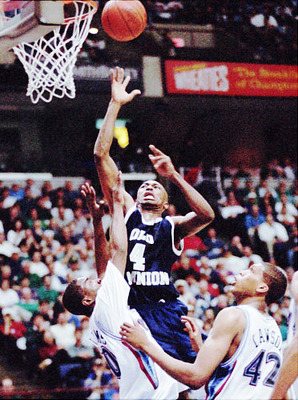 1996: No. 14 Old Dominion 89, No. 3 Villanova 81 (3OT)
Kerry Kittles and his Wildcat squad make an early exit from the tournament at the hands of No. 14 seed Old Dominion.
No. 13: Gonzaga's First Upset as a Mid-Major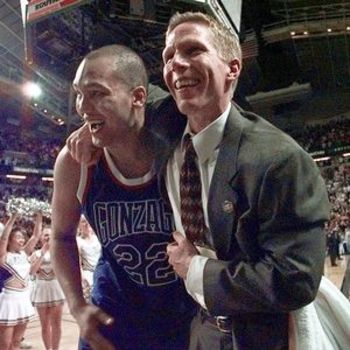 1999: No. 10 Gonzaga 82, No. 2 Stanford 74
Gonzaga makes its first appearance as a mid-major and knocks off No. 2 Stanford.
No. 12: Bryce Drew Makes His Dad's Team a Winner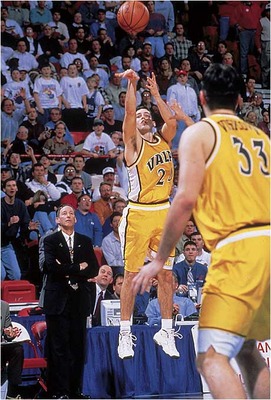 1998: No. 13 Valparaiso 70, No. 4 Mississippi 69
In a highlight that is shown every year at tournament time, Bryce Drew makes a three-pointer at the buzzer and starts the wild celebration.
No. 11: Boston College Ends North Carolina's Run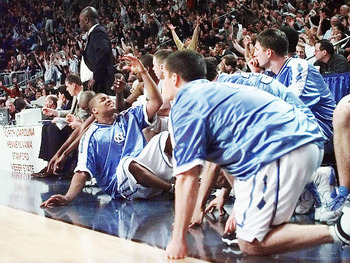 1994: No. 9 Boston College 75, No. 1 North Carolina 72
The Eagles hang tight with the Heels and future NBA players Rasheed Wallace and Jerry Stackhouse and end UNC's run of 13 straight Sweet 16 appearances.
No. 10: Glory Road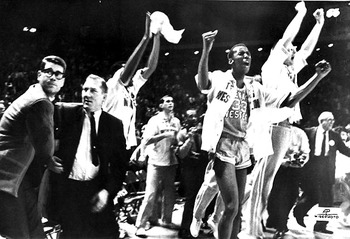 1966: Texas Western 72, Kentucky 65
This historical game featured the all-white squad of Kentucky versus the all-black starters of Texas Western, who handily defeated the Wildcats for the school's first NCAA basketball trophy.
No. 9: Bucknell Bounces Kansas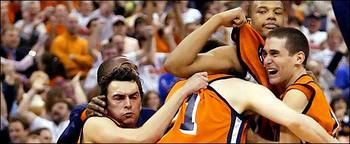 2005: No. 14 Bucknell 64, No. 3 Kansas 63
Kansas again gets bounced early in the tournament after having title hopes. They are done in by their terrible three-point shooting, 1-of-11.
No. 8: LSU Becomes First No. 11 Seed to Make Final Four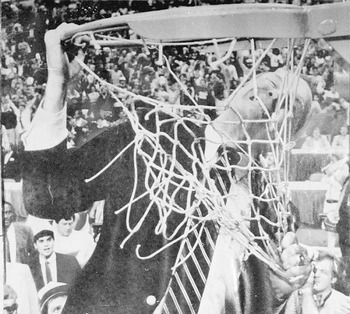 1986: No. 11 LSU 59, No. 1 Kentucky 57
LSU beats SEC rival and powerhouse Kentucky en route to making the Final Four.
No. 7: Coppin State Stuns South Carolina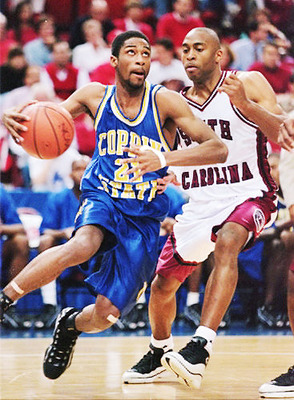 1997: No. 15 Coppin State 78, No. 2 South Carolina 65
Coppin State enters the game not only as a No. 15 seed but also as a 30-point underdog and playing without its best player, but they pull off the stunner over the Gamecocks.
No. 6: Hampton Sends Iowa State Home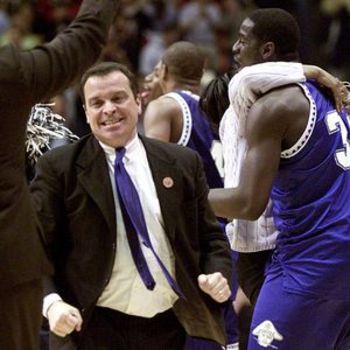 2001: No. 15 Hampton 58, No. 2 Iowa State 57
Iowa State gets shocked at as Tarvis Williams makes a short jumper with 6.9 seconds left and Jamaal Tinsley misses a layup at the buzzer.
No. 5: Richmond Makes History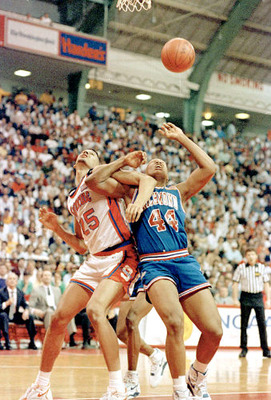 1991: No. 15 Richmond 73, No. 2 Syracuse 69
The Spiders make history as they become the first No. 15 seed to ever beat a No. 2 seed. This feat has only happened four times since '85, when the tournament was expanded to 64 teams.
No. 4: Princeton Knocks Off UCLA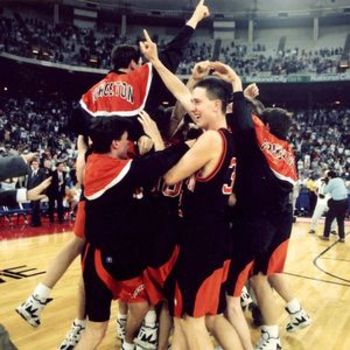 1996: No. 13 Princeton 43, No. 4 UCLA 41
Princeton beats UCLA on none other than a Princeton patented backdoor cut and ends the Bruins' title defense in the first round.
No. 3: George Mason's Run Continues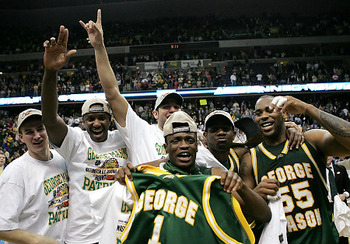 2006: No. 11 George Mason 86, No. 1 UConn 84 (OT)
The fourth and final upset of George Mason's magical run is over No. 1 UConn. George Mason stands tall in the face of the Huskies' size and talent and hangs on for a overtime win.
No. 2: N.C. State Knocks Off Houston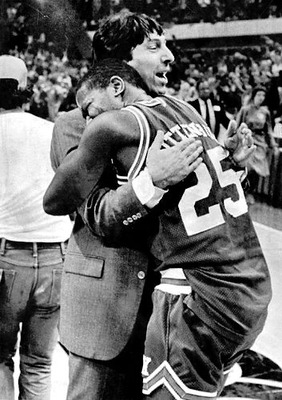 1983: No. 6 N.C. State 54, No. 1 Houston 52
No one thought the Wolfpack would even make it to the Elite Eight, let alone beat heavily favored Houston. A desperation heave is slammed home by Lorenzo Charles, and a championship trophy is delivered to Jimmy V.
No. 1: Villanova Plays a Near Perfect Second Half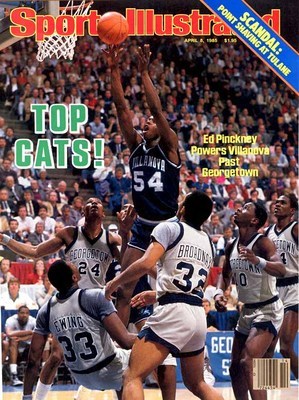 1985: No. 8 Villanova 66, No. 1 Georgetown 64
The Wildcats never were ranked in the top 20 during this season and lost to the Hoyas twice, but shooting 78 percent in the second half and only missing one shot allows them to pull off one the greatest upsets in the history of sports.
Keep Reading