2010 College Football Rankings: 10 Leaders Who Out-Coach Their Talent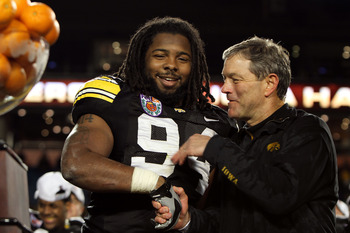 More often than not, mediocre coaches get credit for the success of programs and recruits they inherited rather than their own efforts or merits.
Almost any head coach can be successful when inheriting a team full of four- and five-star recruits and a healthy foundation under the program.
Unfortunately, not all coaches are awarded their position under such circumstances, and not all programs have the ability to lure in four- or five-star recruits.
Those situations prove that a college football head coach needs to be a professional who can train and develop football talent in players.
In order to rebuild a program, a coach has to do more with less. That means taking average recruits and developing them into the best they can be.
There are several coaches in college football these days that have been doing just that.
Paul Rhoads, Iowa State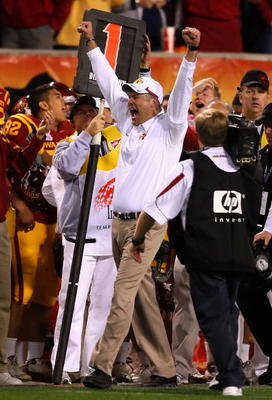 Regardless of one's opinion of the Iowa State Cyclones, it's impossible to say ISU head football coach Paul Rhoads doesn't deserve a tremendous amount of respect for his abilities.
Last year he took a football program that was in near shambles to an Insight Bowl victory over the Minnesota Golden Gophers.
He also went into Lincoln and defeated Nebraska.
Iowa State has a few outstanding athletes, but Rhoads didn't exactly inherit a program full of five-star recruits.
Last year wasn't exactly a crowning achievement in head coaching history, but Rhoads was able to inspire a team with mid-level talent to do some great things this past year.
Gary Patterson, TCU
Some might argue that a head coach at a university residing in a state known as the "High School Football Mecca" isn't exactly having to slum it in terms of recruits.
That said, TCU head coach Gary Patterson isn't getting the pick of the litter for recruits, either. He has to compete with Big 12 powerhouses Texas, Texas Tech, Texas A&M, as well has other schools like Houston and Baylor.
And yet, year after year, he has consistently put together successful teams that overachieve given their assessed talent level.
Frank Beamer, Virginia Tech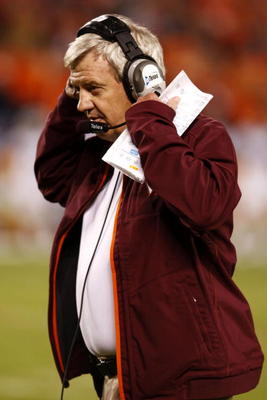 Frank Beamer has been head coach at Virginia Tech since 1987. In that time he has consistently done more with less.
While his track record in the area of recruiting is nothing to shake your head at, Virginia Tech isn't anywhere near the top of the recruiting pack each year.
Still, he has taken mid-level recruits on to win three Big East Conference Championships and three Atlantic Coast Conference Championships. Since 1997, Beamer has coached his three-star recruits to no fewer than eight wins in a season.
That might explain why he has won 12 different Coach of the Year Awards during his career.
Mike Stoops, Arizona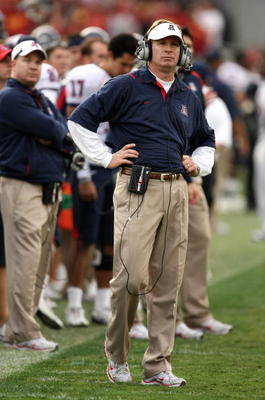 The state of Arizona isn't exactly a hotbed for high school football activity.
Since much of the state is a desert wonderland, the temperatures don't lend the most conducive atmosphere to football. That hasn't stopped Arizona head coach Mike Stoops from turning the Wildcats into a Pac-10 competitor.
Stoops has always gotten more out of less, from when he was a player to his time as a head coach. He is a true believer in hard work, and that has paid off well for Arizona.
This past year, despite losing key players in talent positions, Stoops was able to land the Wildcats in the Holiday Bowl and finish the season ranked No. 23.
Randy Edsall, Connecticut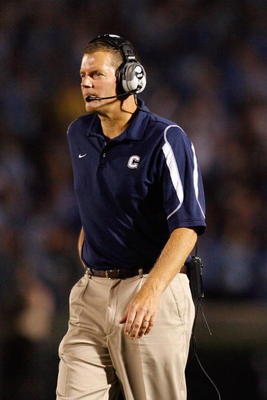 Randy Edsall has been coach at Connecticut for more than 10 years, and has been fairly successful most of the time there.
In 2004, he led the Huskies to their first bowl game in school history. The last three years, Edsall has landed the Huskies in a bowl game.
Not bad for someone who hasn't had a recruiting class in the top 50 during his tenure.
Mike Riley, Oregon State
Mike Riley's coaching resume has been less than typical.
He was originally head coach at Oregon State from 1997 to 1998, before testing his luck in the NFL. When the NFL didn't work out as he had planned, he was able to return to Oregon State to become head coach.
Riley has been fairly successful since his return.
He has taken a the Beavers to bowl games in six of the last seven seasons. Oregon State was able to do that without ever having a recruiting class rated in the top 40 in the country.
Chris Peterson, Boise State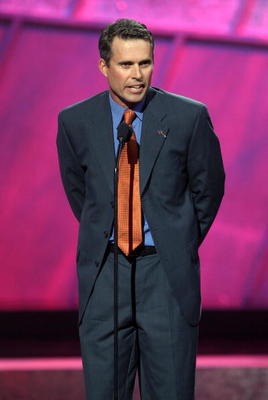 Chris Peterson is pulling off nothing short of a miracle as head coach at Boise State.
It can't be easy to pull recruits into Idaho, let alone top-tier, game changing recruits. Yet, Peterson makes it look near-effortless.
Peterson has taken the Broncos to two BCS wins in the last three years. That's impressive.
Brian Kelly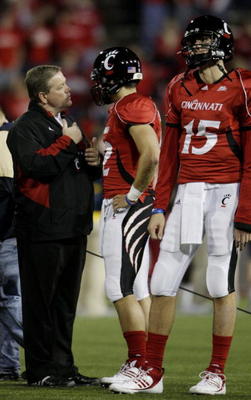 "I think you learn how to do more with less," Brian Kelly was quoted by Rivals as saying.
"To me, you can collect as many five-star athletes as you want, but I am going to recruit the kind of guys who I think I can develop. And I think one of the strengths I have is my ability to take a guy that some others may pass on and develop him into a top-notch BCS player."
Pat Fitzgerald, Northwestern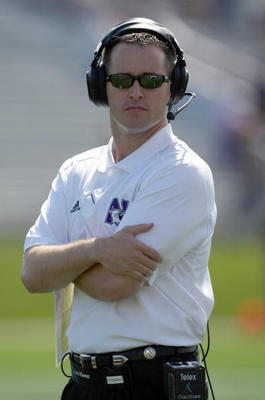 Northwestern is typically viewed as more of an academic school, and as such doesn't tend to get top-tier talent.
Despite that, the Wildcats have had mild success in recent years, thanks in part to head coach Pat Fitzgerald. The 35-year-old former linebacker is the youngest coach in the Big Ten Conference, and he connects with his players to help get the most of them.
Fitzgerald has coached the Wildcats to bowl games the last two seasons, without having a recruiting class anywhere near the top 50 in recent years.
Kirk Ferentz, Iowa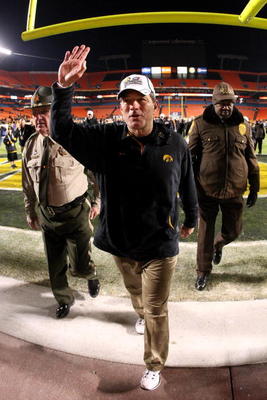 Kirk Ferentz might be the king of doing more with less.
Ferentz and the Iowa Hawkeyes coaching staff have consistently overachieved with the talent they've had on hand.
That, or experts have underestimated every recruiting class at Iowa since Ferentz took over.
According to Rivals, recruiting classes at Iowa under Ferentz have averaged a ranking of 40 nationally. Yet, year after year, Iowa sends player after player to the NFL.
This year, Iowa had seven invites to the 2010 NFL Combine, which tied for the most players from any one school. This year's NFL Draft could see six Hawkeyes selected.
Ferentz is known to look for the diamond in the rough, and it works well for him. If you need proof, just ask Dallas Clark.
Keep Reading