Pittsburgh Steelers: The Best Possible Picks for the 2010 Draft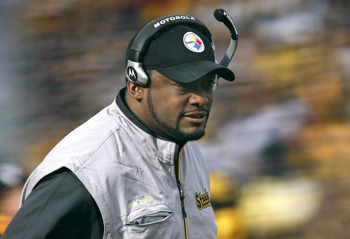 The NFL Draft is one of the biggest crap-shoots in sports. For every Peyton Manning, there is a Ryan Leaf.
Most good teams draft the player that is best suited to develop into a success with their franchise.
If you read mock drafts, you've seen many different opinions regarding which players might be best for the Steelers.
Some go offensive line, while others go defensive back. Others even say linebacker.
Here are the top players that most mock drafts have the Steelers going after.
Rolando McClain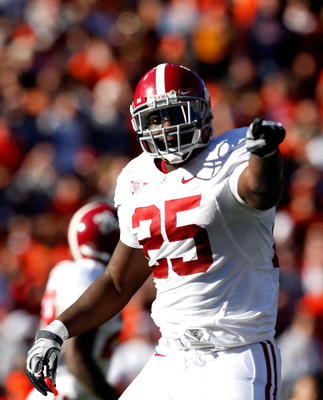 Rolando McClain is a top-notch player with amazing skills. I would be stunned if he were still available when the Steelers select at 18. If he is though, you can bet his name will be on Pittsburgh's card.
Pros: McClain would solidify the Steelers' line backing corps for years into the future. Drafting McClain would immediately end concerns about who would take over for James Farrior when he retires. It would also give the Steelers the ability to move Lawrence Timmons to outside if either LaMarr Woodley or James Harrison are lost to injury.
Cons: Even though McClain would be an amazing addition to the roster, there are still other glaring needs that the Steelers need to fill in the first round. They could still use help on the offensive line and in the secondary.
Terrence Cody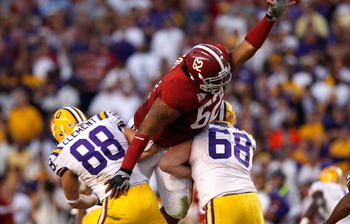 There are many different opinions on "Mount" Cody. Some believe he will not be taken until the second round, while others believe he won't be available by the time the Steelers pick.
Cody is one of the few players in the 2010 NFL Draft who is "the" typical player for NT in the 3-4 alignment. He has a boatload of size, and power to go along with it.
It was rumored that Cody tipped the scales at 370 pounds during the Senior Bowl, but by the time he weighed in at the Combine he was closer to 350.
Pros: Even though the Steelers re-signed Casey Hampton for three years, there is little doubt that they need to find his eventual replacement, which Cody would be perfect for.
He has the size and strength to play the position, and eventually will be able to start over Hampton.
Cons: There is growing evidence to support that Cody is not really a first-round talent. If in fact he is not, and the Steelers reach for him in the middle of the first round, they could be passing on another player that could eventually make the Steelers regret their decision.
Taylor Mays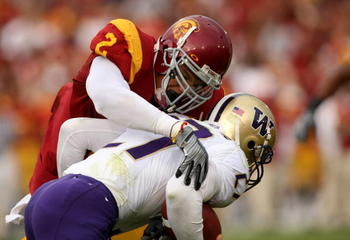 Mays has exceptional size and speed. At one point, Mays was believed to be a top 10 talent, although he has slid to the second round in some mocks.
Like Terrence Cody, Mays' stock has changed a lot.
One thing is certain, Mays likes to hit, which is a big plus when the Steelers are looking at potential defensive players.
Pros: Mays would be able to line up next to Troy Polamalu, another USC product, and could learn from the best. With his size and speed, he could immediately upgrade the Pittsburgh secondary.
Cons: After re-signing Ryan Clark and bringing in Will Allen, is this really a position that the Steelers need to be spending their first-round pick on?
Mike Iupati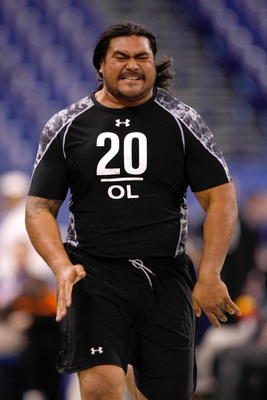 Mike Iupati is the top guard in the 2010 NFL Draft, and is being compared by some to a young Alan Faneca.
Iupati is currently known for his ability to run block, but still has work to do in his pass protection.
If the Steelers are true to their word about a commitment to the run, then Iupati would be an asset in that department.
But how true are they to their word? Will they really become run-oriented? If they don't, will they suffer because Iupati is not as good in pass protection?
Pros: If Iupati can be anything near to Alan Faneca, then it is going to be hard to pass up on him. If Iupati plays well in the pros, all of those people that have spent the last two years bashing the Steelers offensive line would be able to stop complaining.
Cons: Last year, the Steelers invested a third-round pick on Kraig Urbik, and already have Chris Kemoeatu starting on the other side. They also have Ramone Foster, who also plays well, who started as an undrafted rookie.
The truth is the Steelers' bigger need on the offensive line is tackle, where Willie Colon is a restricted free agent. His replacement is who the Steelers need, that is IF they want to go the route of offensive line.
Sean Weatherspoon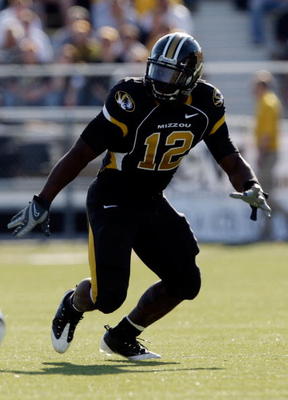 Sean Weatherspoon is climbing many mock drafts. He was initially labeled as a second-round pick, but has climbed into the middle of the first round.
With good size and speed, Weatherspoon could be an asset if the Steelers selected him.
Pros: Potential to move to the inside (even though this would take at least a year for him to really know the position), and would be able to play outside in case of injury.
Cons: He's not even close to what the Steelers need. If the Steelers select him, it will bring to question the reason for the six-year, $60 million contract paid just last year to James Harrison.
Jared Odrick
Jared Odrick, No. 91 for Penn State, is drawing many comparisons to the 91 for the Pittsburgh Steelers, Aaron Smith. He plays much like Smith, tying up blockers and allowing the linebackers to make plays.
Pros: Even with the addition of Ziggy Hood last year, the Steelers are still long in the tooth on the defensive line.
Though many believe that the more pressing need for the Steelers is NT, the addition of Odrick would solidify the Steelers defensive line, with the other bookend in place.
Cons: It is doubtful that after using their first-round pick last year on Ziggy Hood the Steelers are going to use another first round pick the following year on the same position.
However...
IF, and it is a BIG IF, the Steelers select Odrick, then all of those people complaining about the defensive line are going to have a lot less to complain about.
Anthony Davis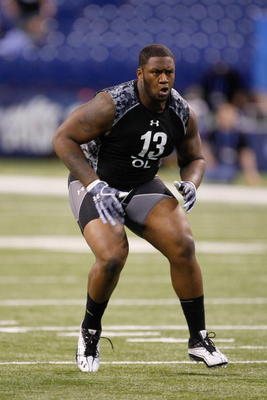 Anthony Davis should be one of the most questioned players on the Steelers draft board. With the ability to play both guard and tackle, Davis could play on either side of the offensive line.
Davis' stock has dropped due to an injury at the scouting combine and an illness that forced him to miss his pro day work out.
Pros: Fills two different positions on the Steelers' offensive line, which would make a lot of people happy.
Cons: As I said before, the Steelers' biggest offensive line need is tackle, and if Davis were good enough at the position he would be considered a tackle, not "able to play both positions". This makes me nervous.
Kyle Wilson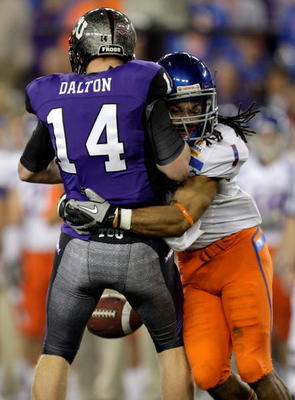 The Steelers' cornerbacks had a grand total of two interceptions last year, and that is just unacceptable.
Will Gay, who many (including myself) thought would be an upgrade over the departed Bryant McFadden were wr-wr-wr-wrong. Even though Troy Polamalu was injured, and that would hurt any secondary, there can still be no excuses for only having two interceptions in 16 games.
Pros: Good size and speed. Corner is one of the biggest areas of need for the Steelers. For that matter, it would be hard for any Steelers fan to be upset if the Steelers draft Wilson.
Cons: If the Steelers take Wilson, odds are that one of the two corners the Steelers drafted last year will not be on the team come the start of the regular season.
Keenan Lewis and Joe Burnett both could become great corners in the NFL, and there is nothing to prove that Wilson is going to be better than both or either of them.
In Conclusion...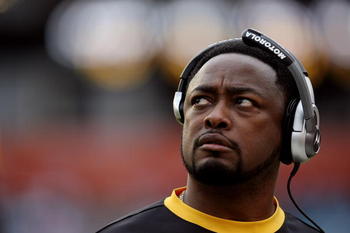 Hopefully, when the 2010 NFL Draft starts in April, more than one of these players will be available for the Steelers to pick.
The Steelers have a pretty good track record with their first-round picks, so we can be certain that they are going to take the best available player (http://bleacherreport.com/articles/360271-nfl-draft-the-truth-about-drafting-the-best-available-player).
Who that is? To this point, we don't know. Let's just hope that he is more of a Peyton Manning talent than one like Ryan Leaf.
Keep Reading

Pittsburgh Steelers: Like this team?