The Many Faces of Kansas State Coach Frank Martin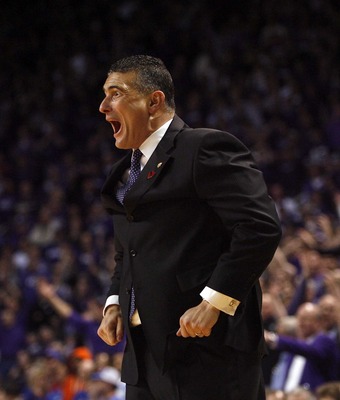 Kansas State coach Frank Martin is one intense guy.
In fact, President Obama himself recently told ESPN's Andy Katz, "He's a scary dude!"
The many faces of Frank Martin has become one of the 2010 NCAA Tournament's most amusing stories. Let's take a closer look at the faces of a man who is unquestionably the most enjoyable coach to watch at this year's Big Dance.
The Wise Guy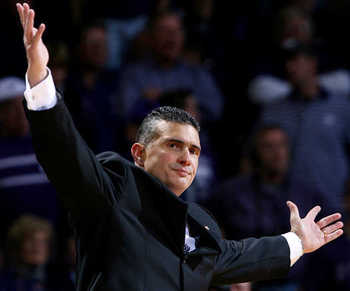 Martin channels the ghost of Jimmy Hoffa in this pic. Clearly this shot was taken immediately before Martin said, "What do ya mean you ain't got the money?" and right before someone went to sleep with fishes.
The Serial Killer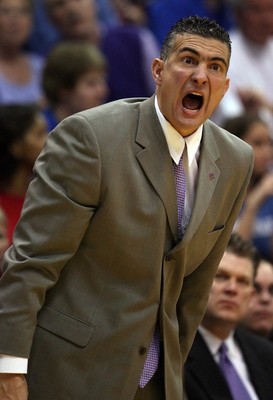 This shot of Martin would make a great profile pic on America's Most Wanted. I can hear John Walsh now: "The suspect is believed to be armed and dangerous. He was last seen in Manhattan, Kansas and is a known gym rat. Rumors are that he is still out on the recruiting trail despite being fired from his job as head basketball coach at Kansas State."
The Pavarotti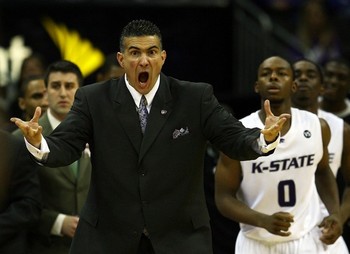 This photo is all about context. You might see a wild-eyed basketball coach about to rip off an official's arm, but I see a brilliant opera singer belting out a beautiful Italian aria.
The Lincoln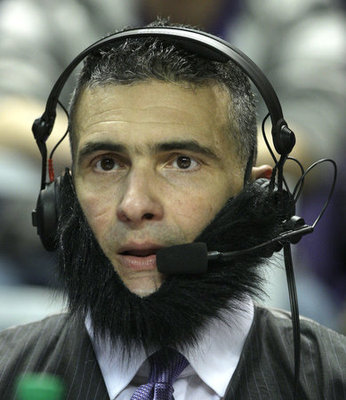 On Great Americans in History Night at Kansas State, guard Denis Clemente played in a George Washington wig, while Coach Martin elected to honor the great Abraham Lincoln. Okay, not really. After defeating Texas on "Fear the Beard" night, in honor of unshaven star guard Jacob Pullen, Martin conducted his post-game interview wearing one of the 1,000 fake beards handed out to students. And you thought he didn't have a sense of humor!
The Peek-A-Boo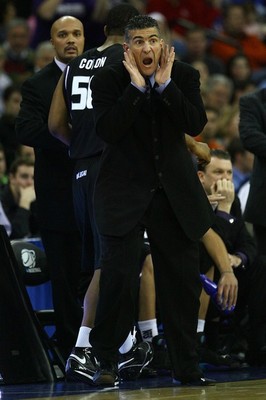 Coach Frank Martin, scaring the small children of Manhattan, Kansas via games of peek-a-boo since 2007.
The How You Doin'?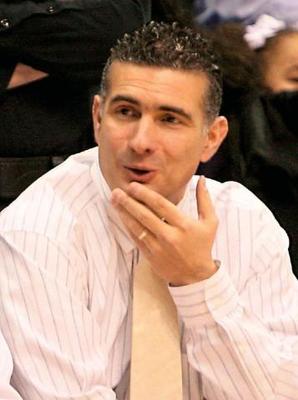 We see yet another side of Coach Martin here as he blows a kiss to his female admirers while looking good in his pink button-down shirt. Don't get too excited ladies...that is indeed a wedding ring you see on his finger. Plus, I hear his wife, Anya, has a worse temper than he does!
The Baby Eater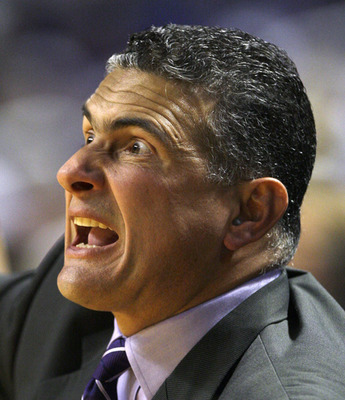 Some celebrities are asked to kiss babies. From the look of this shot, I wouldn't want my little one anywhere near Coach Martin's mouth!
The Boogieman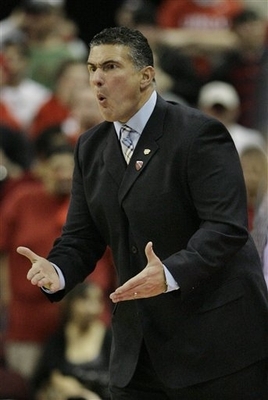 Maybe it's just me, but that is exactly what the Boogieman looked like when I was little. For years kids have been scared of the man under the bed, and it turns out it was just Frank Martin the whole time!
Wait...Frank Martin under your bed? That is scary!
The Incredible Hulk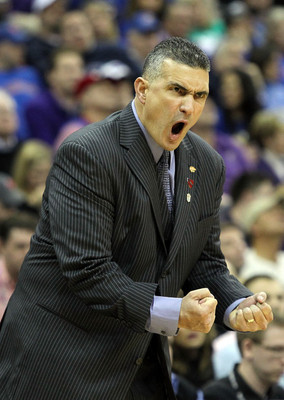 Don't...get...him...ANGRY! If only Kansas State wore green instead of purple!
The Stay Puft Marshmallow Man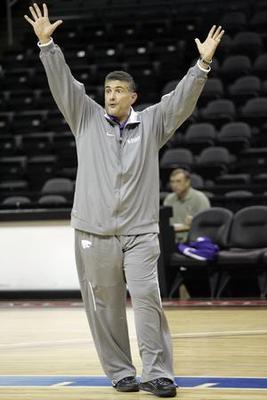 I'm not sure if Coach Martin is teaching defense or toppling buildings in Manhattan—that works two ways by the way! Either way, I hope that Jacob Pullen, Denis Clementes, and Jamar Samuels brought their Proton Packs to practice and have the guts to "cross the streams."
The Smile?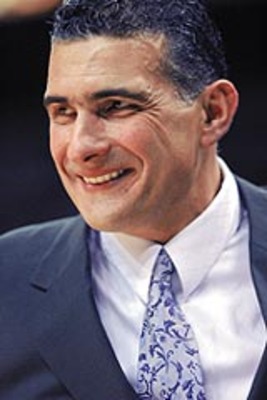 Is that...a smile? Oh wait, never mind...based on the veins popping out of his forehead, it must be a scowl.
The Incident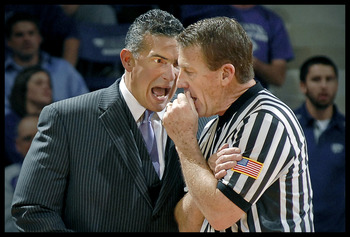 This is the first in a sequence of two photos capturing one of the most infamous moments in sport's history. Here is Coach Martin right before he did this…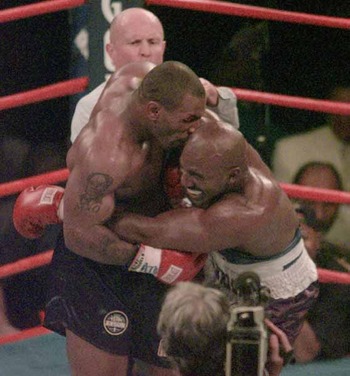 Keep Reading