16 Players To Watch in the Sweet 16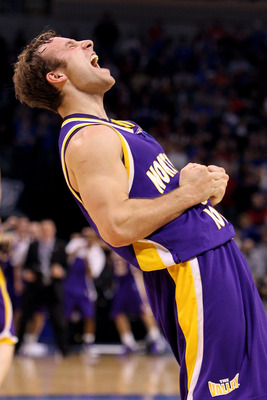 Here are 16 guys, one per team, who will have a major impact on how the Sweet 16 games play out on Thursday and Friday night.
We already know players like Evan Turner, Gordon Hayward, DeMarcus Cousins, and Omar Samhan, but here are some guys you need to know and that their opponents will have to know as well to advance to the Elite 8.
Baylor: Ekpe Udoh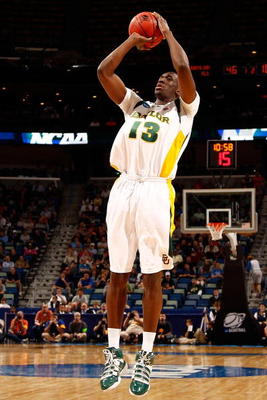 Udoh will have a full slate of work ahead of him when he takes the court opposite Omar Samhan of St. Mary's.
Udoh is the weakest of the four big men in the South region and will have to rely more on his teammates to get the job done.
Udoh had 20 and 13 against Sam Houston State but did not show up to put up numbers against Old Dominion.
He will have to put up points in the paint to give Baylor a chance to advance.
Butler: Shelvin Mack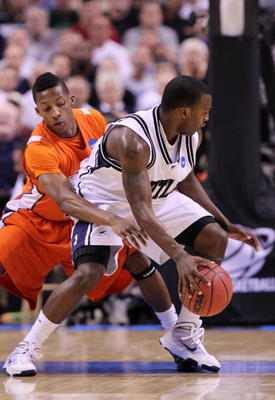 Mack runs the game for Brad Stevens' Bulldogs.
Mack may not have had a great game against Murray State, but in the blowout win of UTEP, Mack showed up with his A-game, scoring 25 and going 7-of-9 from three point range.
He's a big part of the game plan if they want to knock off Syracuse.
Cornell: Ryan Wittman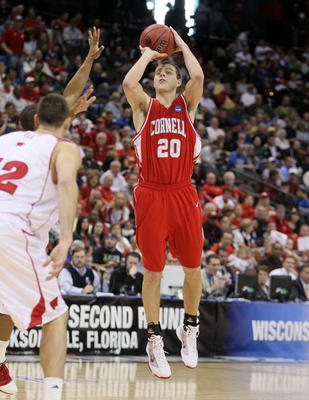 The Big Red's Big Shot Guy was phenomenal against Temple and Wisconsin.
With 20 against the Owls and 24 against the Badgers, Wittman, along with fellow guard Louis Dale, have been breaking down opponents from outside and inside.
Duke: Brian Zoubek
The 7-foot Zoubek had a great regular season and continued his great form in the second round against Cal with 14 points and 13 rebounds.
Zoubek and the Blue Devils have had easy wins so far and will now face a challenge from Purdue and a possible matchup between Zoubek and Omar Samhan of St. Mary's awaits in the Elite 8.
Kansas State: Jacob Pullen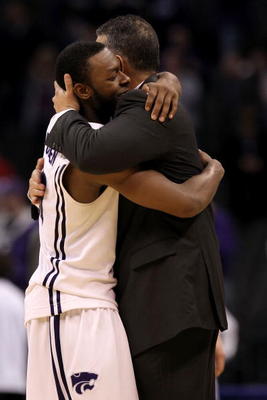 Pullen has already won the Best Facial Hair That Resembles A Former President contest and has a good chance of winning the contest that crowns a winner in Indianapolis on April 6.
Pullen had 34 against BYU and is a perfect 13-of-13 at the foul line in two games.
Kentucky: John Wall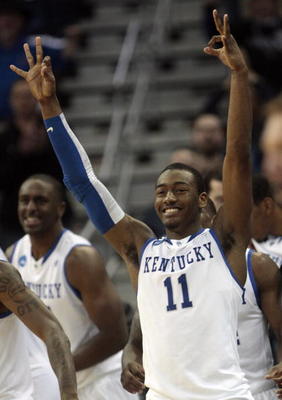 The freshman phenom and his teammates have yet to peak in the NCAA Tournament.
The Wildcats had the easiest route to the Sweet 16 and will now face upset-minded Cornell and face a possible showdown with West Virginia in the Elite 8.
Wall is the leader of this team on the court, and he is more than capable of leading his team to Indy.
Michigan State: Korie Lucious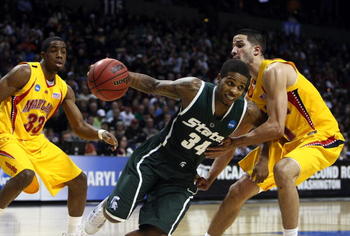 Lucious will be the most likely replacement for Kalin Lucas in the Sweet 16 if he cannot go due to injury.
Lucious showed against Maryland that he is capable of doing the job and handling the pressure after he drained the buzzer-beater against Maryland.
Northern Iowa: Ali Farokhmanesh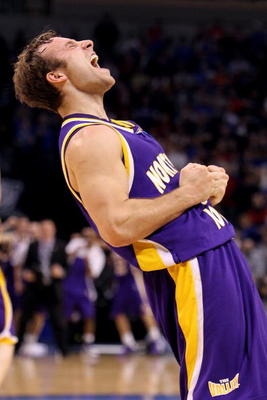 The Panthers' senior guard has been phenomenal in the first rounds.
Farokhmanesh had a game-winning three against UNLV and then had the clinching three against Kansas.
Ohio State: Jon Diebler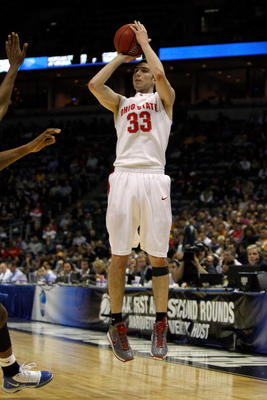 Diebler has lived up to expectations for coach Thad Matta.
Diebler has delivered from beyond the arc 11 times in two games.
With 23 points in the first round and 20 in the second round, the Buckeyes have found a reliable scoring alternative to Evan Turner.
Purdue: JaJuan Johnson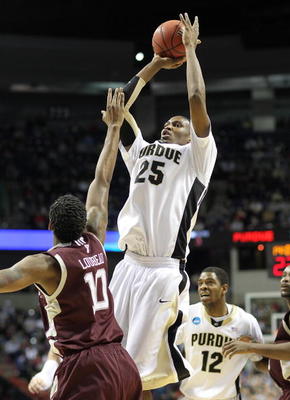 Johnson has a big showdown with Zoubek on Friday night and will have to improve on his second-round performance to keep up with Zoubek.
Johnson did not make a significant impact statistically in round two, but in round one, he did.
Johnson is near the bottom of the rankings in the big man region, but he can beat Zoubek because he is more agile and can get him into foul trouble.
St. Mary's: Mickey McConnell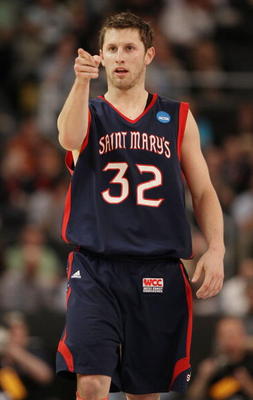 McConnell has been Mr. Big Shot from three-point range for the Gaels so far in the NCAA Tournament.
While Omar Samhan is catching all the headlines, McConnell caught the eye of Verne Lundquist and Bill Raftery, who were in awe every time McConnell made a three because of the amount of air he got under his shot.
McConnell is also perfect from the foul line, and with his shot, that is no surprise.
Syracuse: Arinze Onuaku
The Orange need the big man to get healthy if they want to make a deeper run.
You may say that Wes Johnson and crew have stepped up, and they have. But with the task of controlling Butler's Howard and Hayward inside without fouling is harder than it was in the first two games.
Onuaku provides experience down low and can give breaks to Rick Jackson and Kris Joseph.
Tennessee: J.P. Prince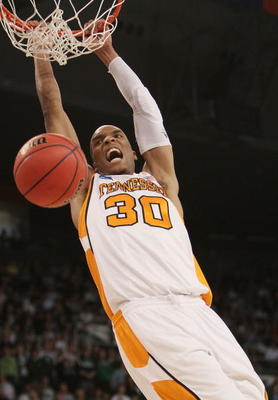 While the main focus might be on Wayne Chism, Prince has been the leading scorer in both of the Vols' games this weekend.
If Prince gets hot, he will be able to draw the defenders away from Chism against Ohio State and open the game.
Washington: Isaiah Thomas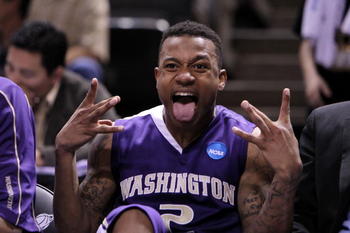 Thomas has been the catalyst to Washington's offense with 15 assists in two games.
When he is not feeding the ball to Quincy Pondexter and company, Thomas is scoring as well.
With 15 in round one and 19 in round two, Thomas is a well-rounded player that his team counts on.
West Virginia: Da'Sean Butler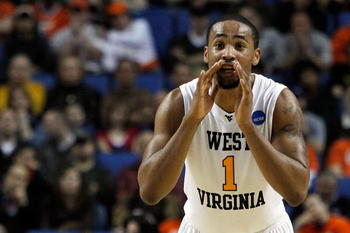 After only scoring nine points against Morgan State in the first round, Butler scored 28 in round two against Missouri.
Butler is one of the best players in the country, and with the Sweet 16 on the horizon, the top players usually rise to the occasion.
With a showdown with John Wall one win away, Butler should be motivated enough to advance.
Xavier: Jordan Crawford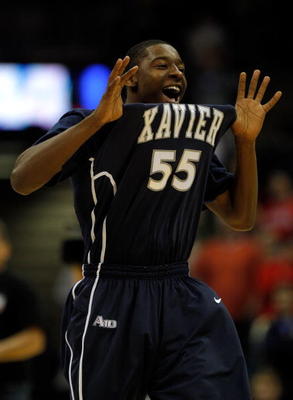 The Indiana Hoosiers must be saying to themselves, Why did we let this guy go?
Crawford lit up Minnesota and Pitt for 28 and 27.
For the Musketeers to win the battle of guards against K-State, Crawford will need to have a career performance.
Keep Reading